Why China Has Money to Invest in Other Countries, But…(1)
Recently, a question in Quora spurred a heated discussion. That is, if China has so much money to invest in other countries, why don't they develop the poor parts of China?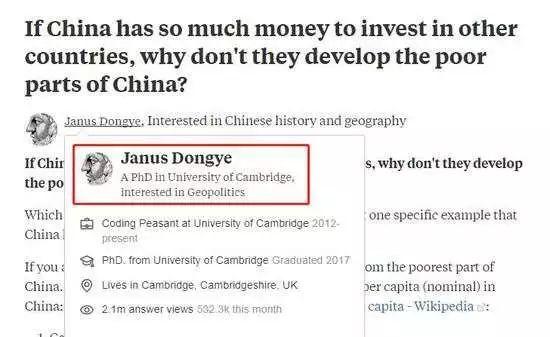 A Ph.D. in the University of Cambridge called Janus Dongye Qimeng replied this question, which got 100K views. 
Check! Here is his answer. (excerpts)
For the complete answer, please click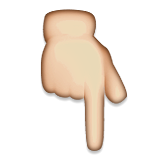 https://www.quora.com/If-China-has-so-much-money-to-invest-in-other-countries-why-dont-they-develop-the-poor-parts-of-China
Which poor part of China do you refer to? Can you give just one specific example that China has failed or ignored to develop?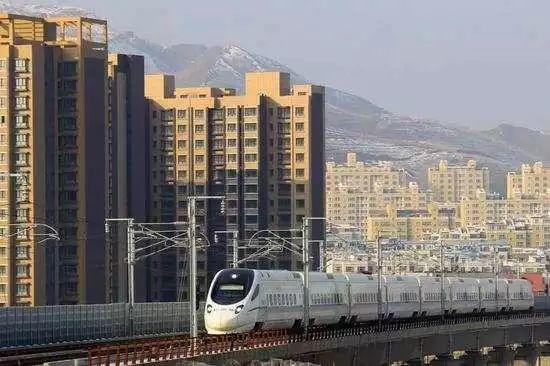 If you are not convinced, let us just look at the situations from the poorest part of China. Here are the last four provinces with the least GDP per capita (nominal) in China: List of Chinese administrative divisions by GDP per capita – Wikipedia:
Gansu province ($4735, 26 million people)
Yunnan province ($5612, 48 million people)
Guizhou province ($6233, 36 million people)
Guangxi province ($6270, 49 million people)
Just for reference: India ($2036), Vietnam ($2551), Mongolia ($4026), Albania ($5289), South Africa ($6377). Note that all the listed are poorer than Tibet ($6550, 3m people) and Xinjiang ($7476, 24m) in term of GDP per capita.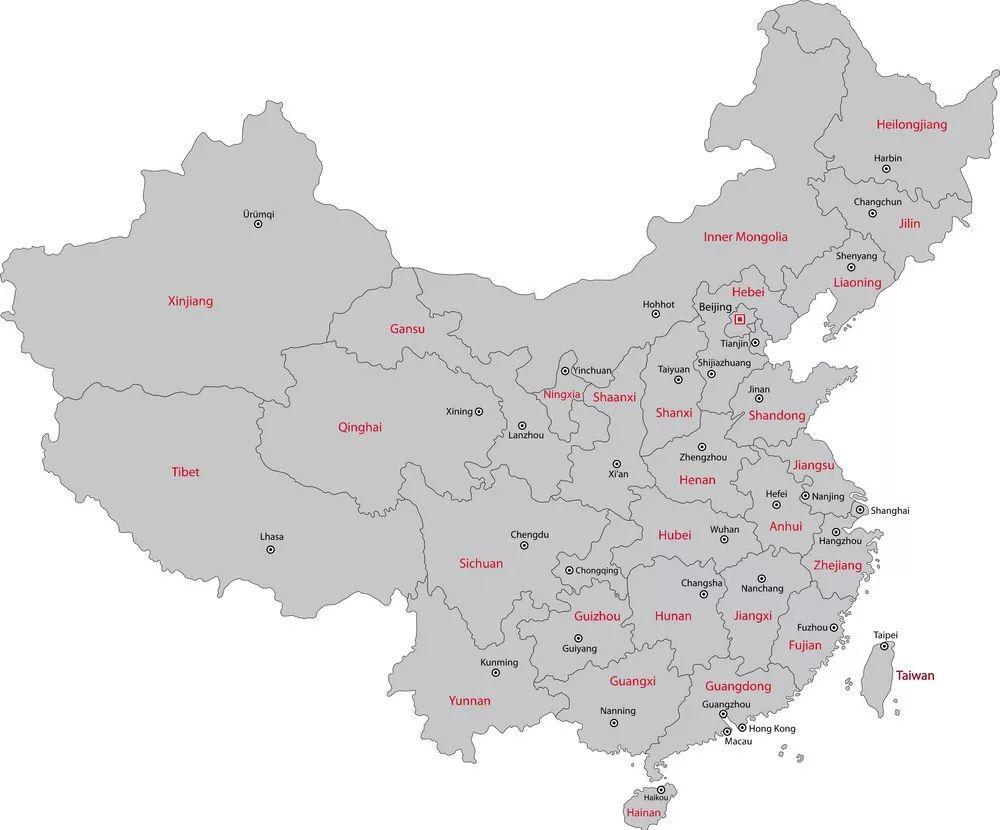 We will look at these provinces and see what China has done specifically to develop these poor provinces.
This will be an extremely long post. Please read at your discretion. But if you read on, I'm sure you will learn a lot of new things about China:
1 Gansu province
Gansu is poor for a reason. On one side, you have the massive freezing Tibetan Plateau. On the other side, you have the deadly Gobi Desert.
God doesn't want you to live here. But you insisted.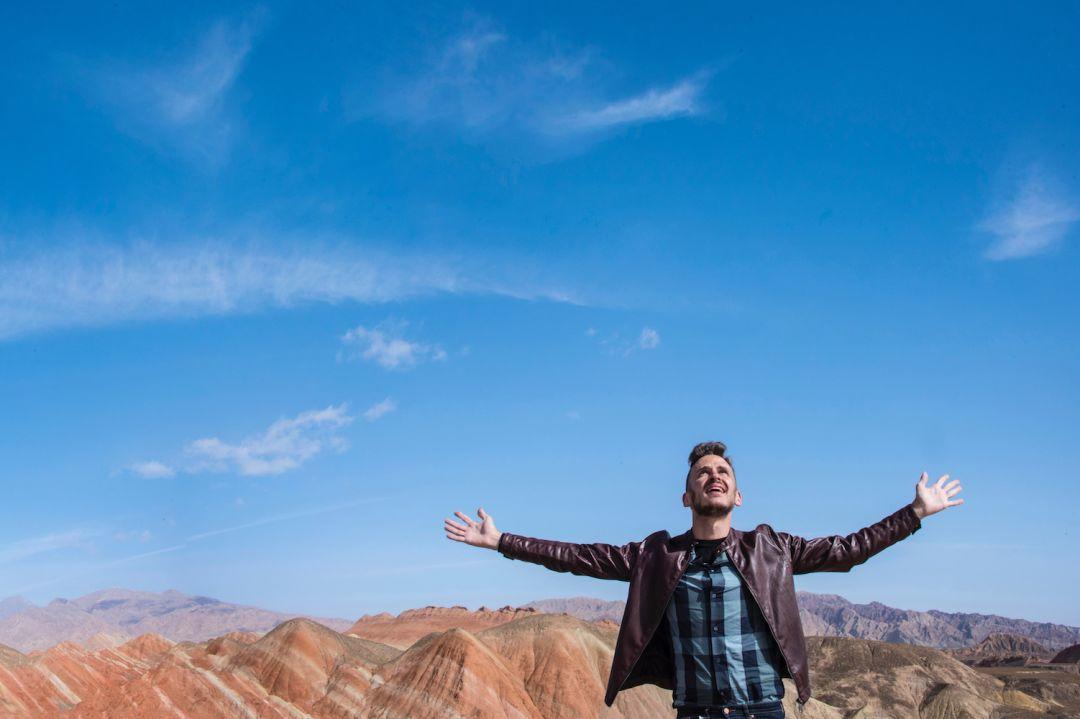 What kind of environment are we talking about? Have a look at the following picture. This is what a typical village in Gansu looks like.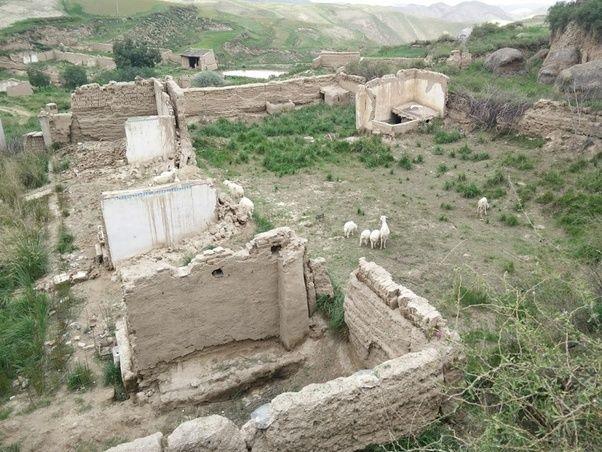 Red stones, golden sands, and deep valleys. Gansu is the Nevada State of China. There are a lot of sites just like the death valley and red canyon in the USA.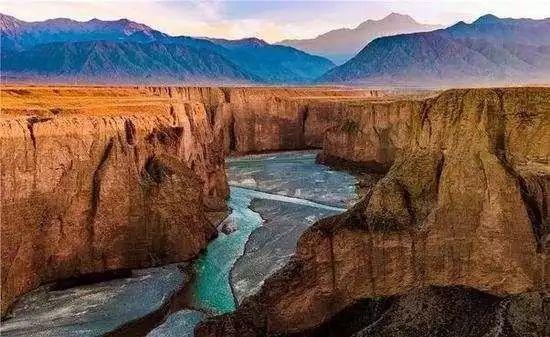 The Taolai River Gorge at Jiayuguan Pass in Gansu
Imagine you are living here. You grow your food in the valleys but you have virtually no rainfall at all. Even if you managed to grow a few tons of wheat magically, where you do sell? To the nearest city? That's fine. Please drive 5 hours out of this god damn dry mountains.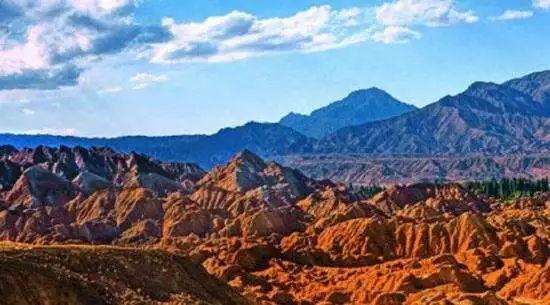 Even if you manage to find a customer to buy your wheat. He will buy your wheat for $150 per ton. But your transport and fuel cost to move the wheat out of these mountains has exceeded $100 per ton. Considering other costs, okay … , so do you grow wheat just for losing money?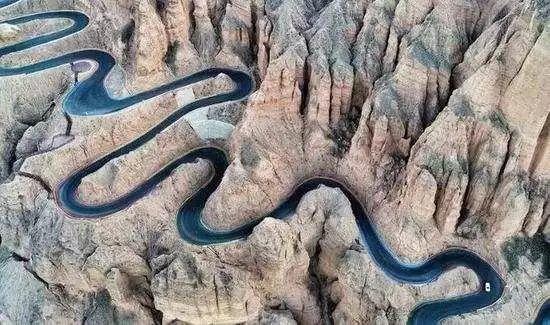 A mountain road in Jingtai County, Gansu
So you have no choice but to leave the village and become a Foxconn worker in Zhengzhou and spent your days making iPhones. That's what most Gansu people would choose to do. As most people are leaving the rugged land to the cities, your village becomes deserted just like this: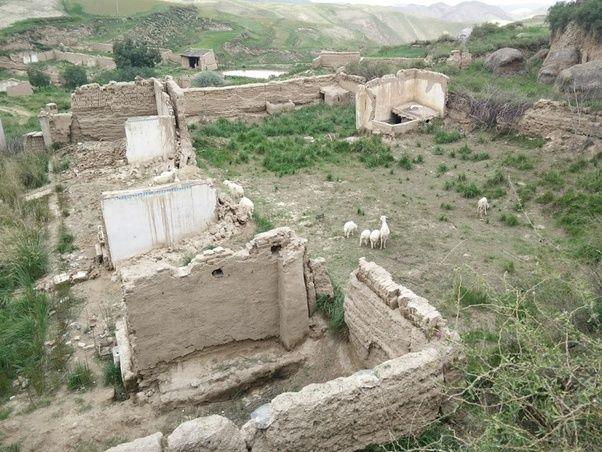 An abandoned village in Dingxi County, Gansu
What has the Chinese government done to address this problem?
For the 13th Five Year Plan (2016–2020), the central government has poured a huge amount of money in building expressways and railways across these God damn hills. And what's more, they are not building "Level 5" bridges just enough for people to move. Instead, they are building "Level 50" shiny and massive bridges.
What are the differences between a "Level 5" bridge and "Level 50" bridge?
Here is an example of a "Level 5" bridge in France. Short in length and height. You have to rush down, cross the bridge and climb up the mountains.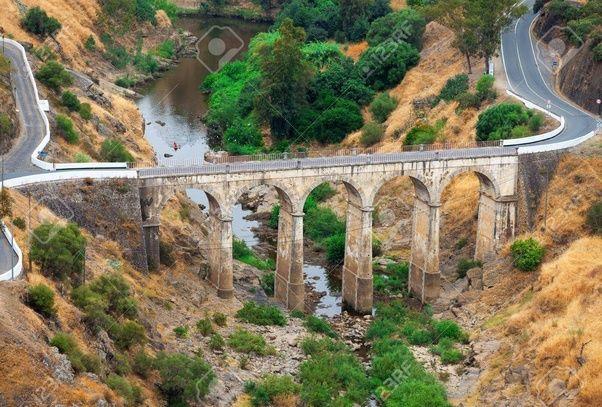 Here is an example of a "Level 50" bridge in Gansu. All you need to do is to pass through at the speed of 120km/h.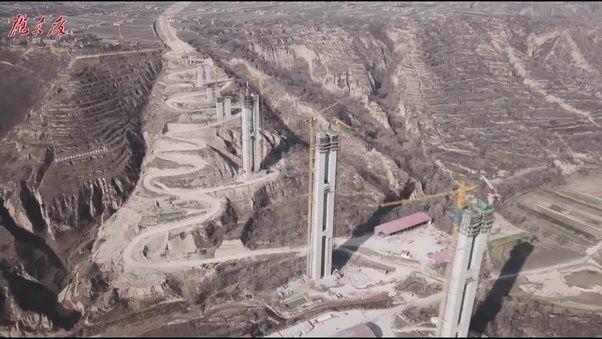 These "level 50" bridges are indeed very expensive to build. But, on the other hand, they are very cost effective if you consider the amount of fuel saved for trucks, trains, and cars! You don't have to go down and up again and again.
Even if there is already a "level 5" road along the valleys, the government is still not satisfied. They want to build another high-speed "level 50" expressway along with it. In order to run at 120km/h across the mountains and valleys, the expressway has to be filled with tunnels and bridges so that it is more stretched. This makes trucks and cars to drive faster with less distance. So the fuel cost and transport costs can be reduced significantly.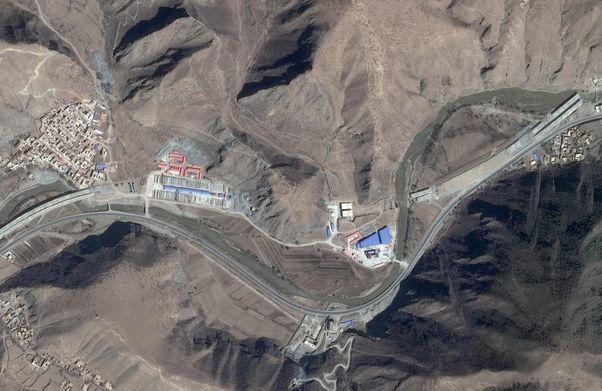 Provincial expressways S2 in construction in Gansu (35°21'14.3″N 102°49'02.0″E)
In 2019, the total "Level 50" expressway length in Gansu has exceeded 4242km(speed limit 120km/h), which is even longer than Mexico. And it is almost three times longer than India's total length. Not only expressways but Gansu also has 4 lines of high-speed railways running at 250km/h to 350km/h (宝兰,成兰,兰新,兰渝).
In the next 14th Five Year Plan (2021–2025), the government will promise to connect every prefecture city of Gansu with high-speed railways and expressways.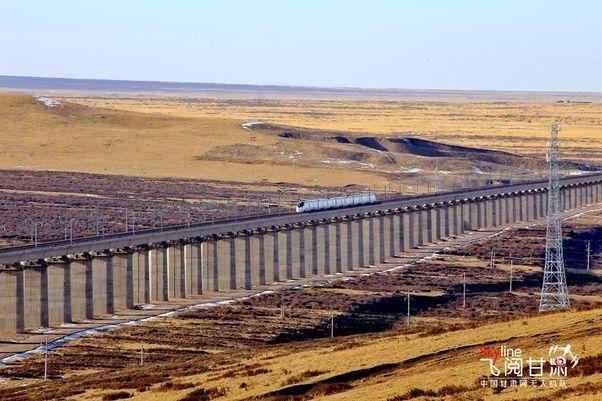 Lanzhou-Xinjiang high-speed railways
Why are "Level 50" bridges, roads and railways are so useful?
Imagine you are the farmer mentioned above, thanks to the village road built around you, you can transport your crops to your nearest city faster and also at a lower cost. The distributor in your nearest city can also find customers in a province that is even further away. People who are at 2000km away can buy your wheat at a higher price, thanks to the giant expressway network. Overall, you can finally make profits in growing wheat in Gansu!
Still, think what I said is made-up or propaganda?
Well, here is another real-life example. Imagine you live in a distant village in Gansu and you want to buy a mobile phone from Taobao (Chinese Amazon), what does it cost to ship a package of 1kg from Shenzhen to Dunhuang in Gansu in 2019? Note that the total distance is around 3500km.
According to the website, the total cost for shipping over the 3500km is 15RMB ($2.2) and it promises to arrive in 3 days.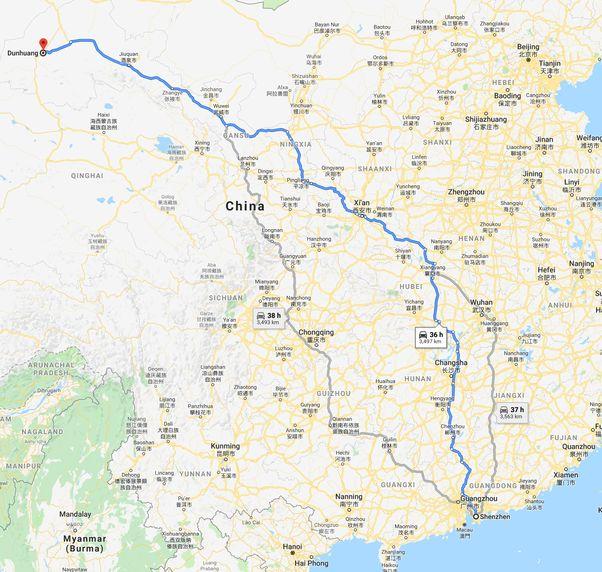 For comparison, the total cost for shipping one 1kg package from Boston to Reno in Nevada (a similar 4000km) in the USA is $26.13 according to the UPS shipping price calculator under the UPS 3-day service.
Therefore in the USA, it requires 10x more money to do the same thing! And note that they are both counted in the GDP calculation in both countries. Is it fair? Of course not. This applies to other services too.
That means Gansu is not that "poor" as we originally thought.
Instead, Gansu is also blessed with the richness in "green" natural resources. On one side, you have the freezing Tibetan plateau. On the other side, you have the hot Gobi desert. Boom! The temperature difference causes constant wind blowing. God doesn't want you to live here but he really gives you another gift: the wind power.
Therefore, Gansu is the leader in its renewable energy sector. It has the world's largest on-shore wind farm: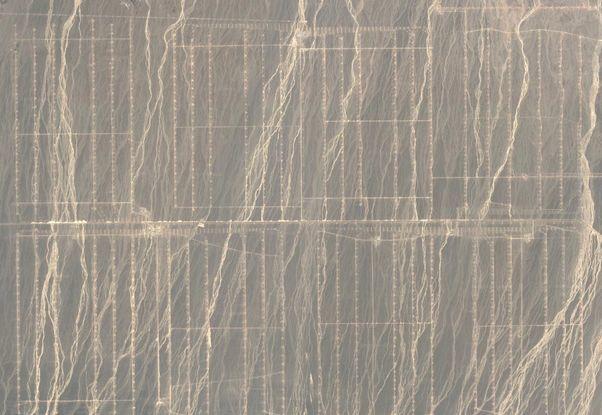 Gansu Jiuquan Windfarm 40°40'31.2″N 95°24'44.5″E
However, despite China's "great leap forward" in solar farm construction, they are faced with severe problems in Gansu. They are generating too much electricity and it is much more than the Gansu people can consume. The private sector is also investing heavily in Gansu, making the government unable to control the overall supply of solar power in Gansu.
As a result, it is estimated 40% of the wind and solar electricity is wasted in Gansu. We could not store the energy because currently, we don't have giant batteries. Storing a huge amount of energy remains a problem to be solved by future technology.
The remaining choice is to transmit this huge amount of electricity through the ultra-high voltage power grid to the power-hungry Eastern China. However, building a 3000km power grid is not an easy task and people along the grid would complain about the danger and radiation above their houses. I will write about this on-going Chinese mega project and its achievements and problems in another answer.
In summary, these conclude the development in the poorest province of China —Gansu. The GDP growth for Gansu province in 2018 is 10.54%. And it is still far from enough compared to other provinces because we still have a lot of distant villages in Gansu that are yet covered by decent roads and bridges. We will wait and see how China continues to eliminate poverty here.
Yunnan & Guizhou province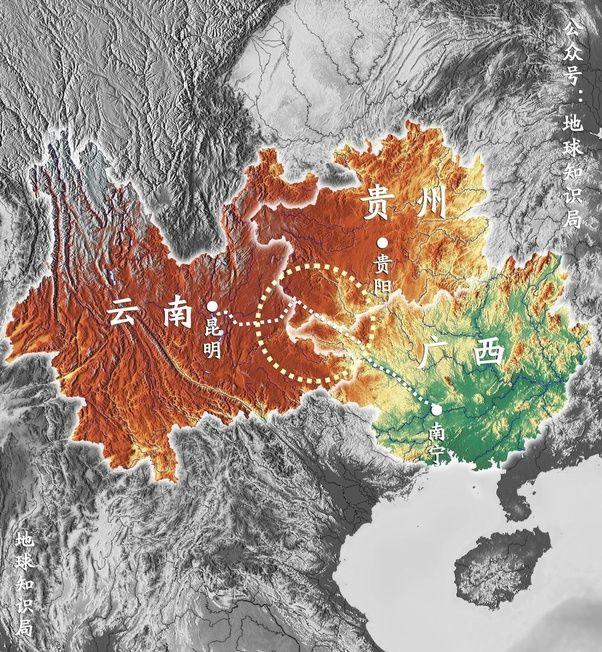 The next three poorest provinces: Yunnan, Guizhou, and Guangxi are next to each other in the Southwest of China. There are around 140 million people living here.
Yunnan & Guizhou are poor for the same reason. So let's look at them together and later we discuss Guangxi specifically.
If you have already been there, you might have already enjoyed those amazing tourist attractions in these areas. But they do not represent the majority of the people nor the whole poverty situation.
What is the real situation?
As the Indian subcontinent continues to squeeze, terrains around here are becoming more and more similar to "wrinkles", as mountains are squeezed higher and the rivers continue to carve valleys deeper.
Yes, it is like the wrinkles of the skin.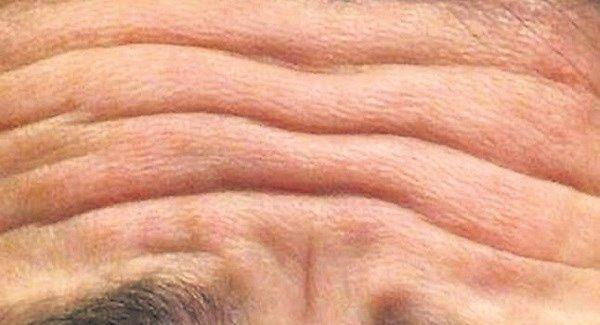 Imagine you are living in the middle of the "wrinkle". You would be surrounded by tall mountains and deep valleys.
It is nearly impossible to move around without flying. Building roads is also nearly impossible. You would be isolated for your whole life. To get a taste of what it is like, you can just go to Google Earth and experience it. (26°12'28.4″N 99°07'57.1″E)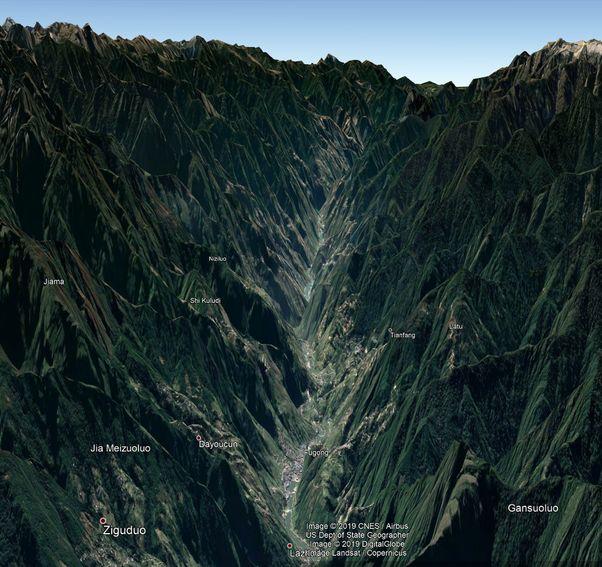 Even if you can climb across the mountains to the other side, you have to climb up and down another three similar mountains in order to reach a nearby city.
As a farmer, can you get rich if you live here? That's nearly impossible. If you are ill, you have to call a helicopter to fly to the nearest hospital. But you have to be rich to afford a mobile phone. No signals? Oh, why not just wait and die?
Are you desperate? Most likely.
But the Chinese said: "Hold my beer, I got this".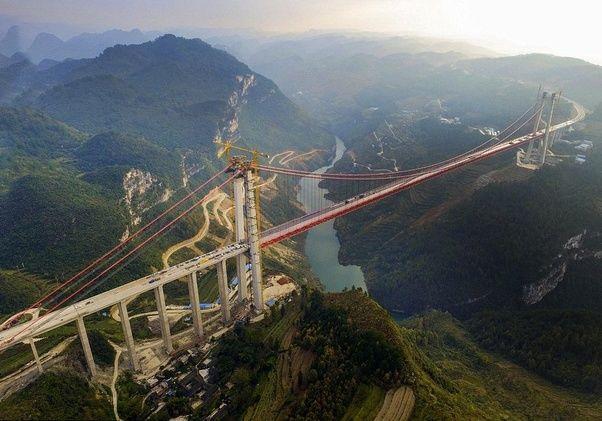 Beipanjiang bridge, Liupanshui, Guizhou (World's highest bridge)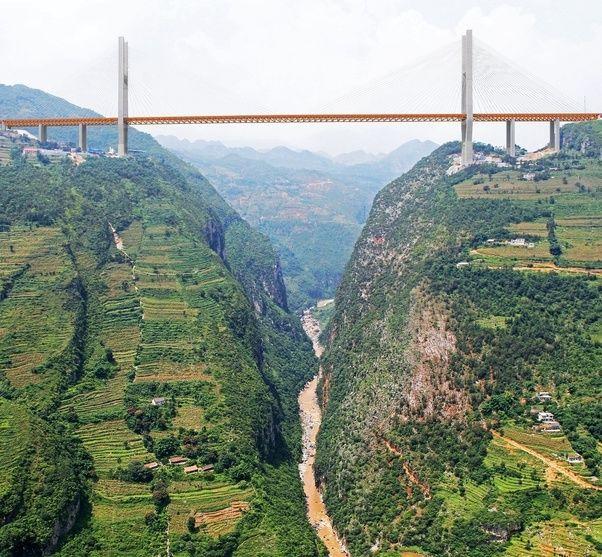 Pu-Li-Te Bridge, Xuanwei, Yunnan (World's third highest bridge)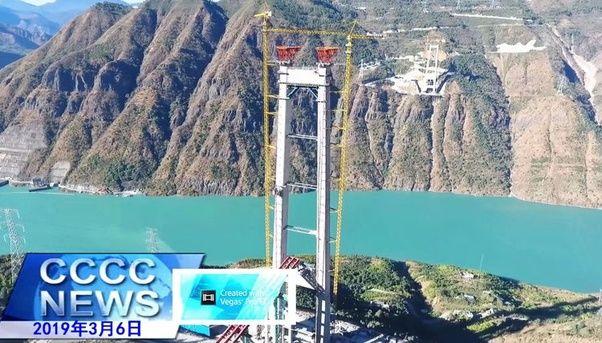 Jin-An Bridge, Lijiang, Yunnan (World's fourth highest bridge, to be completed in 2020)
The Chinese said: "Hold up. There are ten more to come in the next five years".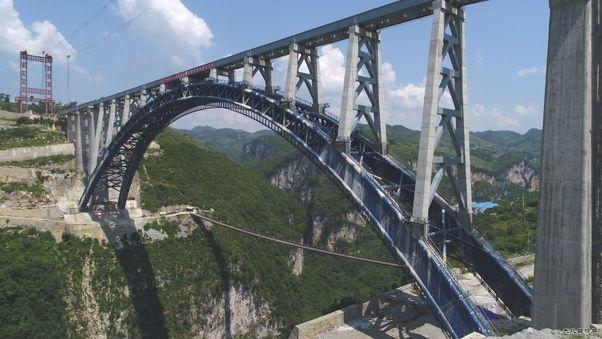 A high-speed railway arch bridge in Guizhou. Bullet trains pass through this bridge at the speed of 250km/h.
For comparison, a similar railway bridge is also being built in India. It is the Chenab Railway Bridge in J&K. Chenab Bridge – Wikipedia However, this bridge started in 2003 and it was originally intended to be completed in December 2009. But ten years passed the Indian people have still not finished it.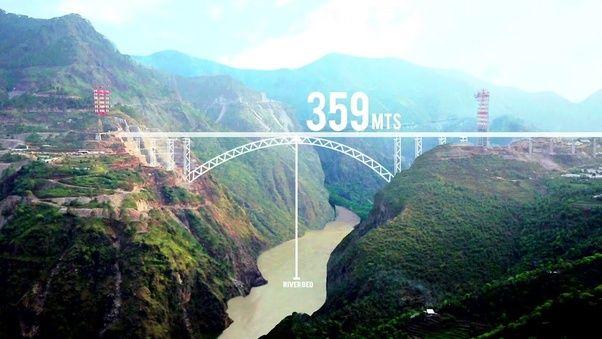 If the Indian engineers wanted to delay for another 2 years, the bridge would no longer be the world's tallest railway arch bridge. The new King will be crown to the Sichuan-Tibet railway bridge.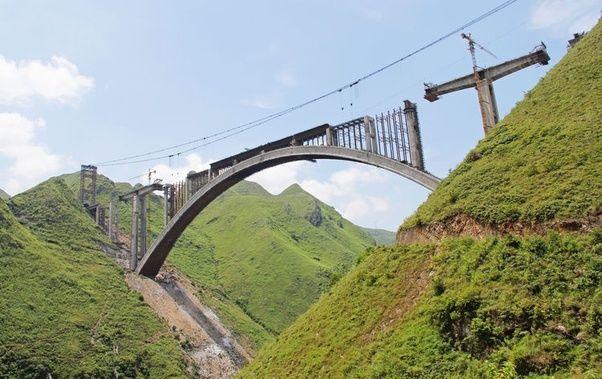 Think about their terrain and imagine how difficult it is to build expressways here.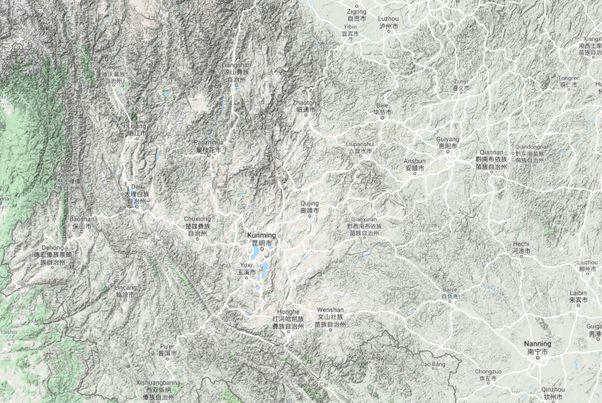 Now back to Yunnan and Guizhou. What kind of other developments that are worth mentioning?
4G Network Coverage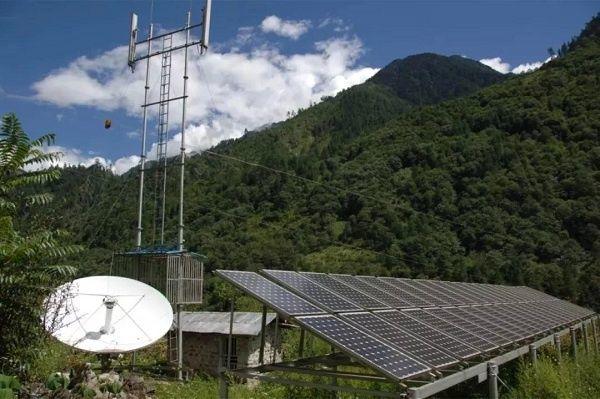 Even in the most distant village with no good roads, you can always find 4G base stations installed. In terms of 4G, no other countries in the world can be compared with China. Not a single developed country like the USA, UK nor Japan can be comparable in such a scale.
According to the Ministry of Industry and IT in China, there are 1.204 billion users connected to 4G stations in China. There are 3.72 million 4G base stations installed in China, exceeding 20% more than the rest of the world combined. Guizhou has achieved 100% 4G coverage in all its 10k villages and Yunnan reaches 65% in its progress.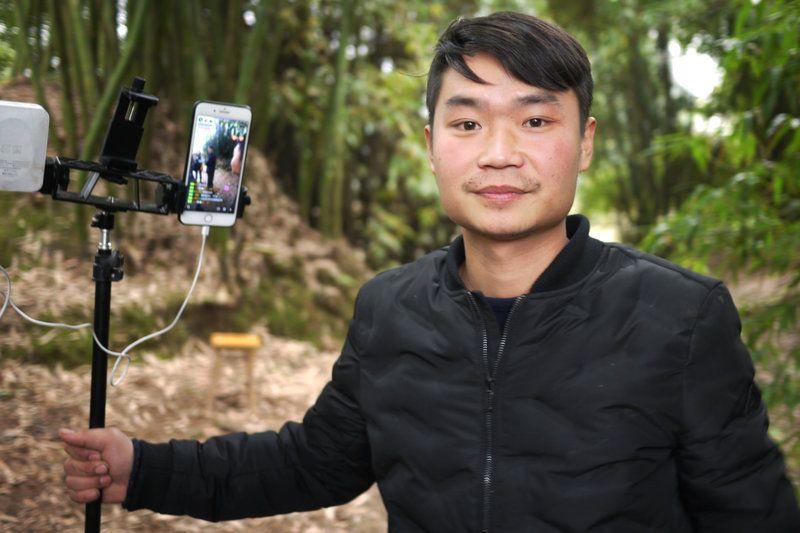 In 2019, the package price for unlimited 4G internet is 98rmb ($14.5) for one person and 134 RMB ($20) for a family of three. Compared to the USA, you have to spend $40 in T-Mobile just to have a 10GB of internet. Compared to India, although India has much cheaper Internet than China, their 4G coverage is relatively low compared to China.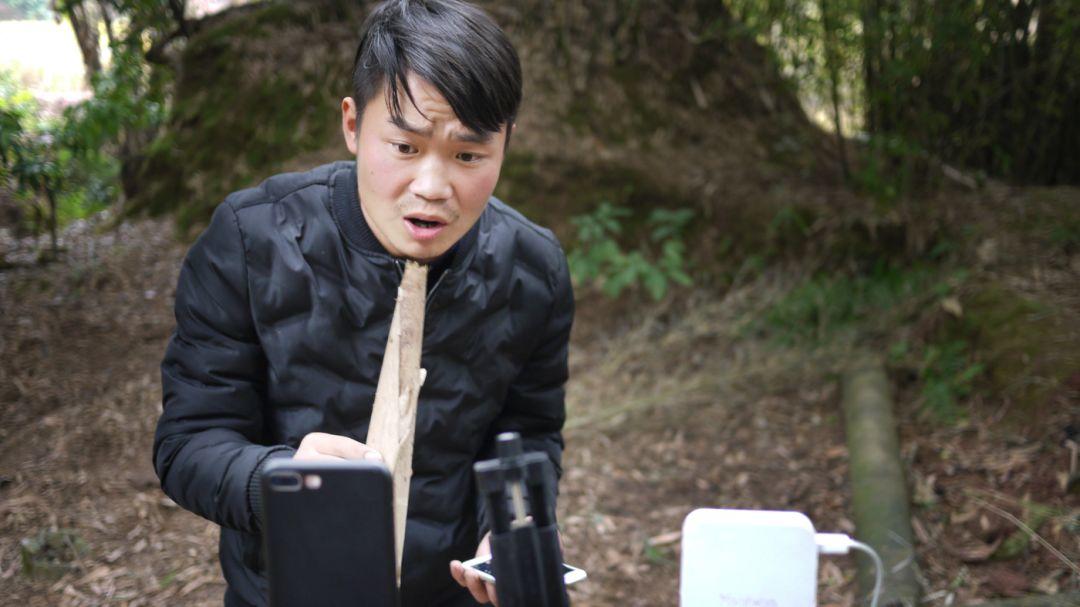 Why does the 4G access useful? Well, this is another answer I will write. But just to draw your curiosity, do you notice that there are more and more YouTubers from Yunnan and Guizhou broadcasting their daily farming life?