Arrivals from Macao are Exempted from 14-day Quarantine
Starting from Wednesday, personnel entering the Chinese mainland from Macao will be exempted from the 14-day quarantine of medical isolation, which means that they can visit the mainland via Macao without having to undergo quarantine. 
QUARANTINE MEASURES LIFTED
Chinese authorities on Monday announced that it would ease the quarantine measures for Macao arrivals when entering the Chinese mainland, effective from August 12, 2020. 
According to the announcement jointly issued by several departments, personnel meeting certain conditions only need to show a health certificate or green code with a negative COVID-19 nucleic acid test result and take regular health checks when entering the mainland from Macao. 
All arrivals entering the mainland from Macao except: 
Confirmed COVID-19 cases 

Suspected cases 

Close contacts of COVID-19 cases 

People who have a fever or respiratory symptoms 

People who have traveled or lived overseas within the past 14 days 
Macao's Secretary for Social Affairs and Culture Elsie Ao Ieong U reminded that as the mainland's travel restrictions on foreign nationals still remain in force, the quarantine lifting is only applicable to those holding Home Return Permits, Chinese passports or other mainland travel documents.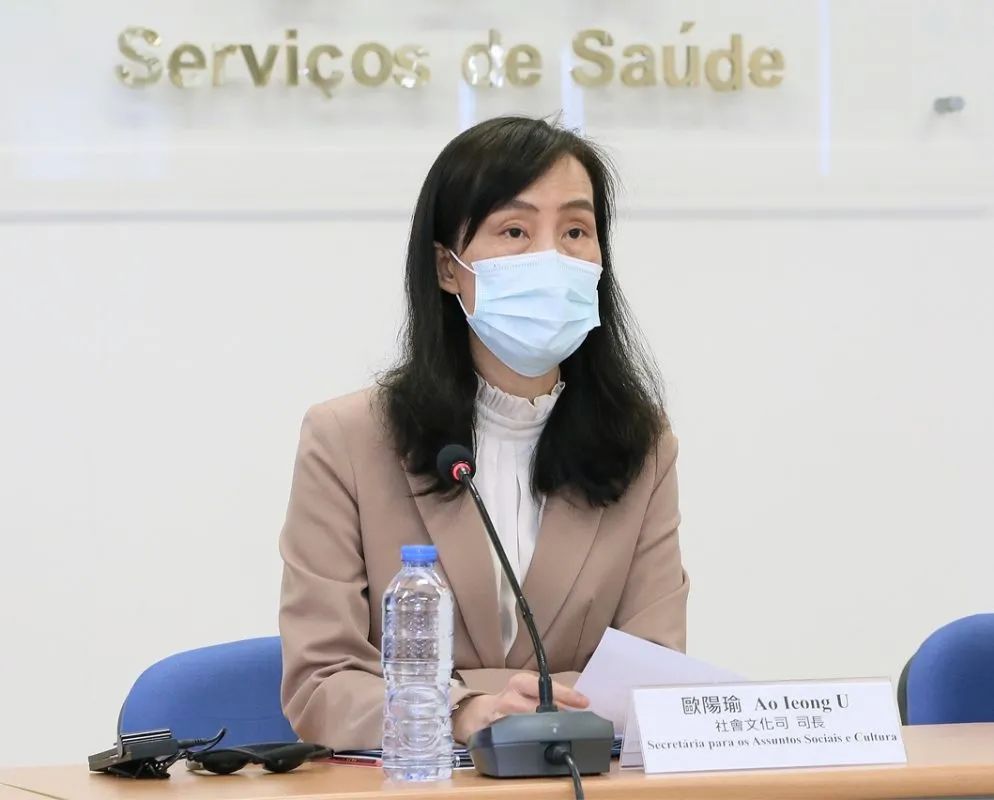 Arrivals are asked to follow requirements:

Hold valid exit-entry documents


Hold a negative nucleic acid test result done within 7 days (test report, health code with the result information, etc.) 

Cooperate with relevant agencies at mainland port areas in epidemic prevention and control, and border inspections 



For those who don't have any of the above-mentioned health certificates, they still need to undergo a 14-day quarantine.

In addition, personal health information should also be declared when entering the mainland, the announcement said. 
If travelers show symptoms such as a fever, fatigue or a dry cough after arriving, they should promptly go to a designated hospital for screening and treatment, and report to their local community or other relevant departments. 
EXIT-ENTRY POLICY ADJUSTED
According to an announcement issued by the National Immigration Administration of China, the exit and entry departments will gradually resume the handling of Chinese mainland residents' tourist endorsements for individual or group tours to Macao.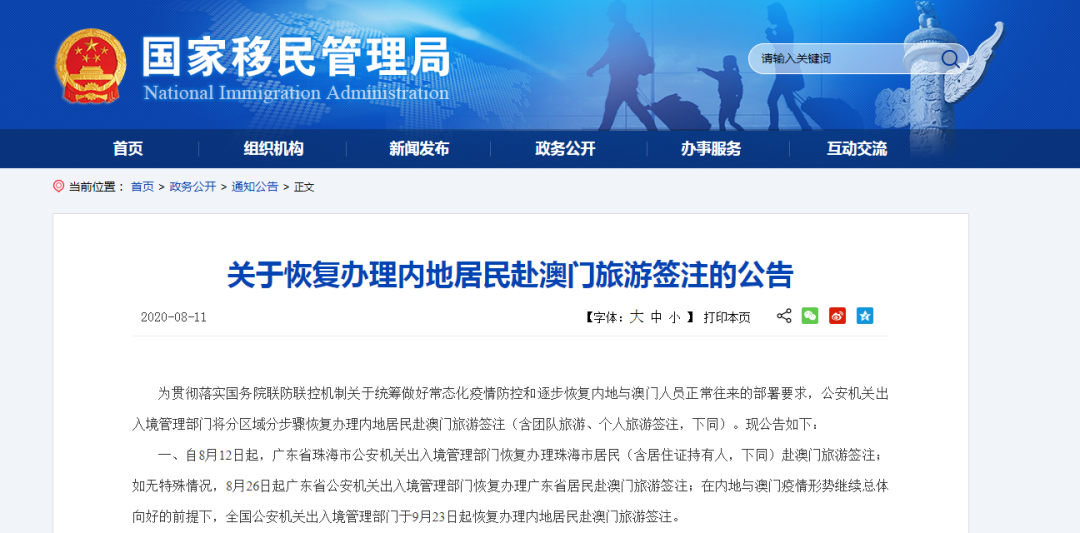 Residents of Zhuhai will be able to have their tourist endorsements handled from Wednesday. The resumption will be expanded across Guangdong Province from Aug 26 and across the country from Sept 23. 
However, applications for papers or endorsements for tours to Macao by residents in medium- or high-risk areas, or residents who travel to such areas within 14 days before applying, will not be accepted. 
Applicants need to submit their applications via the online bookings to service windows of the exit-entry department. 
‍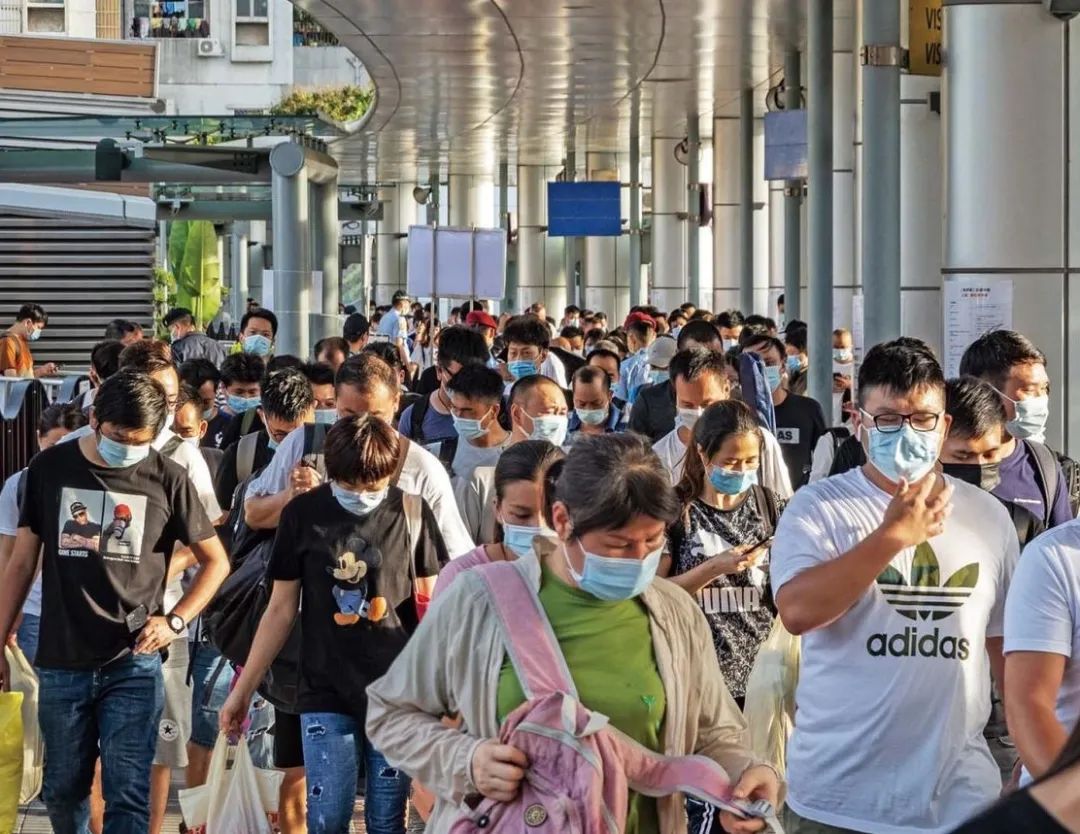 ‍
Please feel free to contact
HACOS
if you want to know more details about the latest exit-entry policy or have any questions about Chinese visas!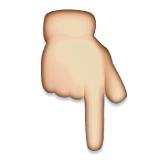 In order to help you reach the latest update on the global pandemic situation, HACOS has set a quick link on the menu of our WeChat page. Follow us, you can check it whenever you want!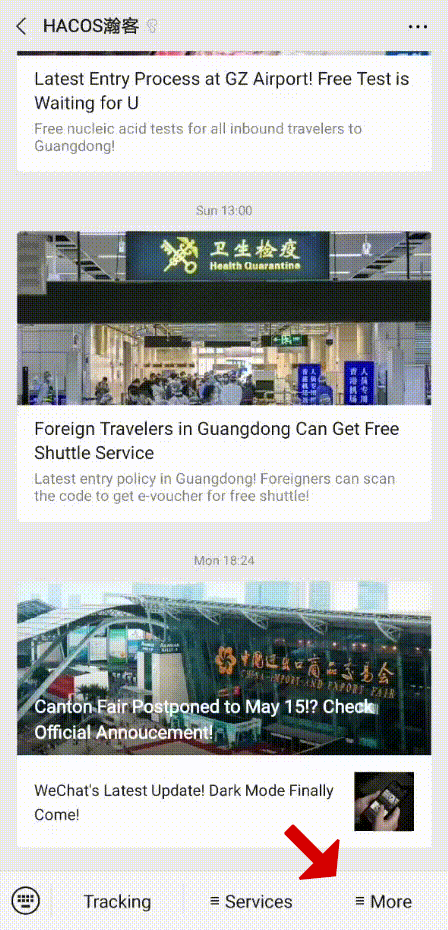 Share to let your friends know!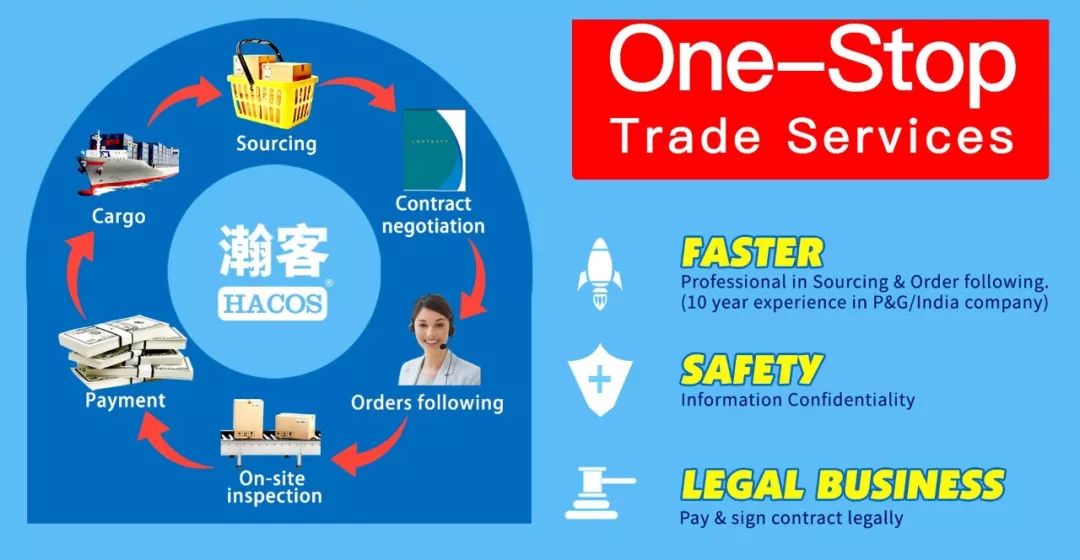 SOURCE | NIA / Xinhua / Global Times
👇These Articles May Help You

| | |
| --- | --- |
| | You'll Be Blacklisted for These Transactions! Strict Rule! |
| | RMB With These Numbers Are All Fake! Pay Attention! |
| | How Much Money Can I Bring When Entering China? |