Cinemas are Back, after 170 Days of Shutdown
Finally! Cinemas in low-risk areas of China are allowed to reopen starting July 20, as the nation gradually recovers from the impact of the coronavirus pandemic. 
Cinemas in China are ready to receive moviegoers with stringent epidemic prevention measures in place as the government eases COVID-19 restrictions. 
According to a Thursday announcement by the China Film Administration, China's cinemas in low-risk areas are allowed to resume operation under COVID-19 prevention protocols from July 20. 
As most of the country is now classified as low risk it is expected to be essentially a nationwide reopening. 
Strict Restrictions are still Required
Cinemas across the country to reopen will be subject to a strict set of measures, including: 
All tickets sold in alternatives seats should be booked online with providing the buyers' identities. Besides, masks will have to be worn at all times by both cinema goers and staff during the entire screening. 

Meanwhile, at every screening, the film's length should not exceed two hours, and the cinema is required to sell no more than 30 percent of all seats. No food or drinks will be allowed to be served. 

Separate groups of customers will have to sit at least a meter apart.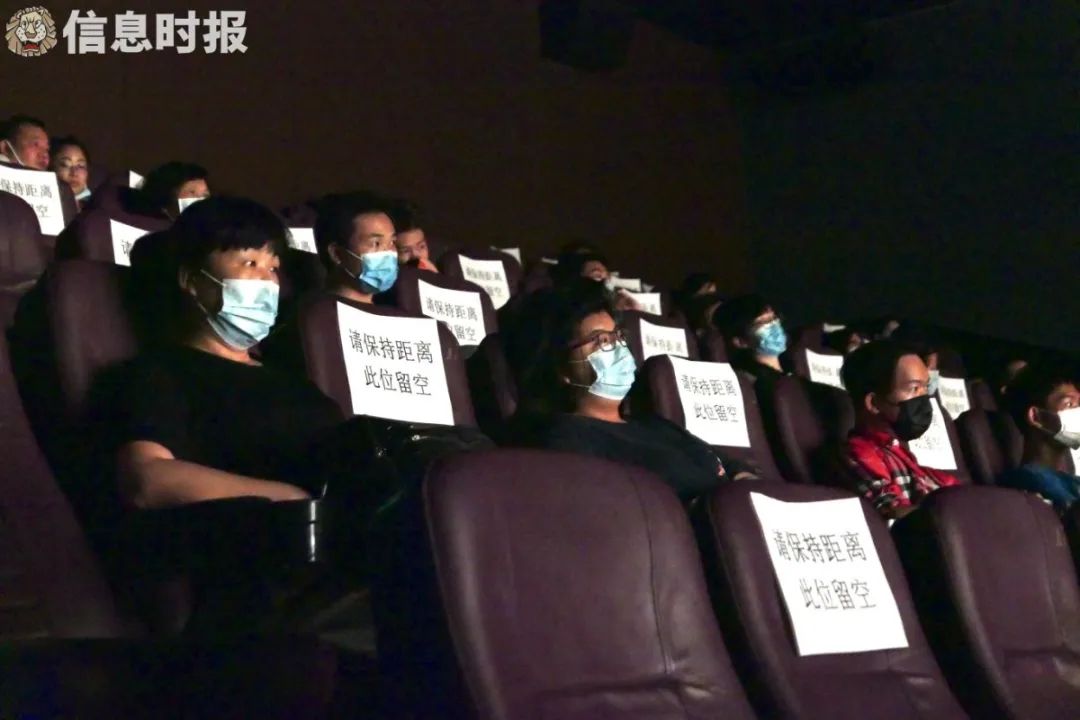 △ The audiences are required to wear a mask and sit separately at the screening.
Besides, anti-epidemic measures such as disinfection and temperature checks will be taken, in preparation for reopening after months of COVID-19 lockdown have left cultural and entertainment venues empty. 
"We will set up a desk at the entrance to register audience members' information and take their temperature," said Zhang Mingzhe, manager of Tonight International Cinema in Hangzhou, east China's Zhejiang Province. 
"The audiences are required to sit separately. For those who are strangers to each other, the social distance should be more than one meter," said Zhao Changping, manager of a cinema in Qingdao City, east China's Shandong Province. 
Moviegoers are Looking forward to Hitting the Cinemas
A resident surnamed Su in Qingdao told local media, "I have been looking forward to watching a film for quite a long time." 
"It should be very crowded. I want to go and have a look on the first day of reopening," said a resident surnamed Xin.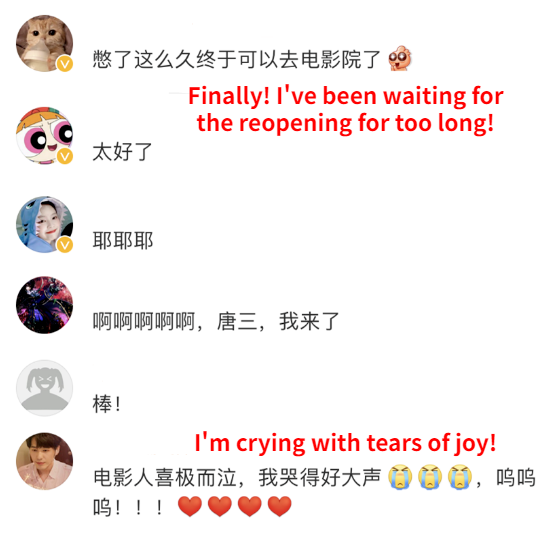 △ The news has become a hot topic on Weibo.
As of Sunday, China's pre-sale box office at 391 cinemas in 83 cities has surpassed one million yuan ($142,900) on the first day of reopening, according to Maoyan, an online platform that provides film and TV data and compiles rankings. 
Preferential Policies for both Cinemas and Audiences
The reopening of cinemas is part of a set of new policies to help the industry announced by the authorities. 
China is the world's second largest market for movies with the country's box offices taking in $9.2 billion last year. However, that figure is expected to fall sharply due to cinema shutdown that started in January, and many cinemas have already been forced out of business. 
According to Su Hongwei, deputy head of the Film and TV Department of Qingdao Municipal Culture and Tourism Bureau, the policy of offering interest reductions on soft loans will help ease the credit pressure on cinemas.
He added that "those that have new bank loans in the epidemic period can each get subsidized interest of up to 300,000 yuan (around 42,911 U.S. dollars)." 
Noting that the local government has worked with all cinemas in the city to give special offers and ticket subsidies worth one million yuan (around 143,000 U.S. dollars) to residents, Su said the authorities hoped "to rebuild people's confidence and get them accustomed to such a consumption habit like they did before the epidemic."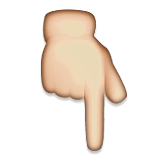 In order to help you reach the latest update on the global pandemic situation, HACOS has set a quick link on the menu of our WeChat page. Follow us, you can check it whenever you want!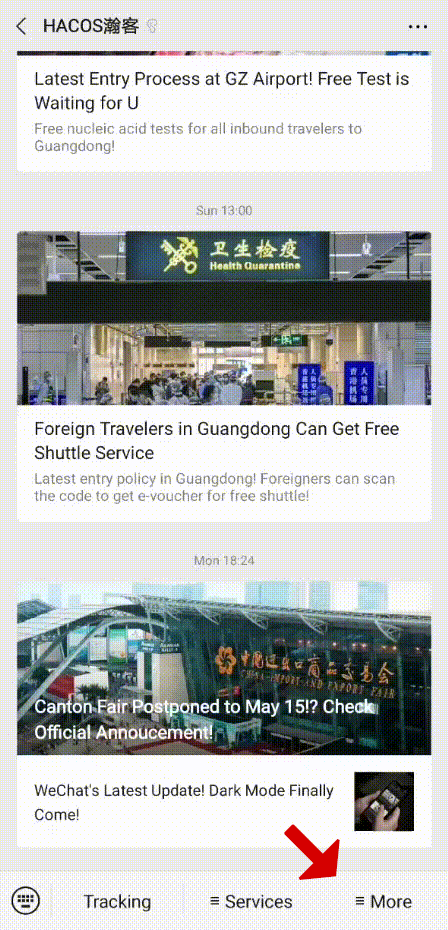 Share to let your friends know!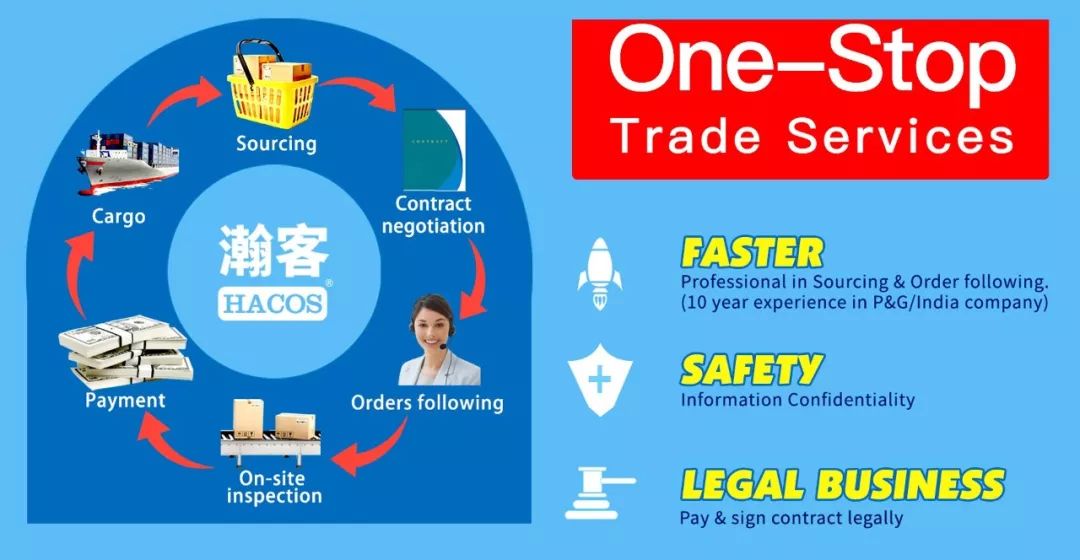 SOURCE | CGTN / ChinaDaily
👇These Articles May Help You

| | |
| --- | --- |
| | You'll Be Blacklisted for These Transactions! Strict Rule! |
| | RMB With These Numbers Are All Fake! Pay Attention! |
| | How Much Money Can I Bring When Entering China? |