Cannot Get Work Visa if Your Salary is Below…
As we all know, foreigners who work in China must obtain a work permit and a work-type residence permit. When applying for these documents, you need to meet some conditions. Guangzhou just released a notice on the 2020 salary conditions for foreigner's work permit, let's check! 
China has set the classification standards for foreigners to work in China, including salary conditions. However, regional governments are authorized to set their own minimum wages according to local conditions. 
That means, when applying for a work permit and a work visa, you need to know the minimum salary standards of where you will work. 
On Tuesday, Guangzhou Municipal Science and Technology Bureau has issued the
Notice on the Salary Requirements for Foreigner's Work Permit of 2020
, based on the local standard of minimum salary.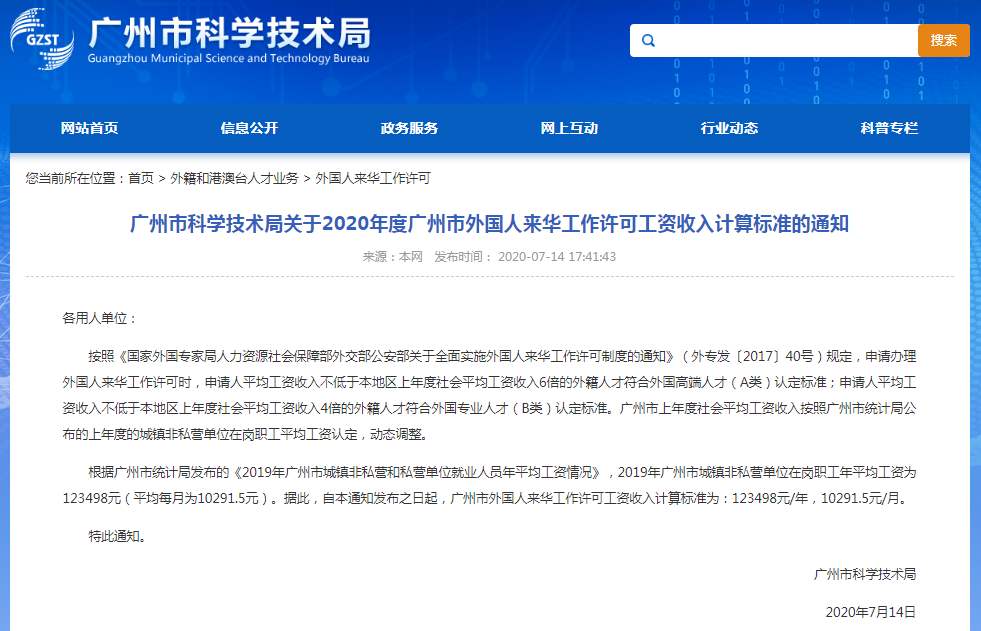 According to the Guangzhou Statistics Bureau, the average annual salary of employees in public sector in 2019 is 123,498 yuan (monthly 10,291.5 yuan). Therefore, starting from July 14, Guangzhou's salary standard for Foreigner's Work Permit is 123,498 yuan per year (10,291.5 yuan per month).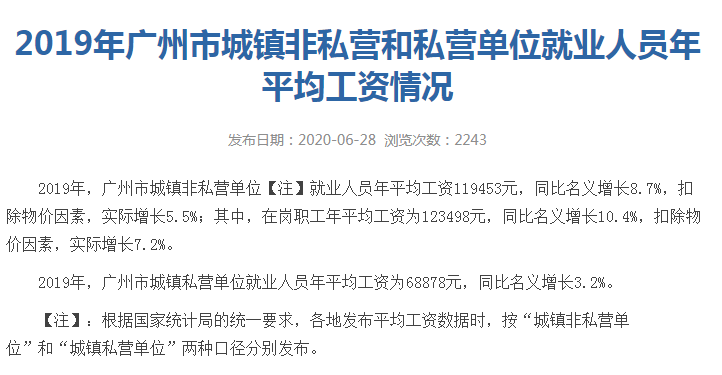 The salary condition for high-end talents (Category A) is six times the standard, and the condition for professional talents (Category B) is four times the standard. So the eligibility for these two classifications will be:


As for ordinary foreigners (Category C), there's no specific salary requirement. 
MUST-KNOW FOR WORKING IN CHINA
We've posted Monday an article about foreigners' illegal employment, you can

click here

to read it. Now let's check some information about working in China! 
Be legally established, without record of severe illegal behavior or lack of credit;


Employ foreigners for specialized posts that comply with national regulations, when no suitable Chinese candidates are available;


Pay foreigners at no less than local minimum wage standards; 

Obtain approval needed by industrial management departments according to laws and regulations. 
Be aged over 18, in good health, have no criminal record, have a definite employer in China, and have the necessary professional skills and knowledge; 

Must apply for positions that are much needed in China and facilitate China's economic development;


Comply with laws or regulations about foreigners' work in China. 
Documents Needed for Application

Under the new system, the employer and foreign applicant can complete the application and submit necessary supporting documents electronically. 
An online management service system for foreigners working in China established by the State Administration of Foreign Experts Affairs will manage the online registration process. 
Web of the system: http://fwp.safea.gov.cn/
The following documents are required: 
Valid passport or other valid international travel documents (passport must be valid for no less than 6 months) 

2-inch bareheaded, full-faced color photo against white background 

Applicant Form for Foreigner's Work Permit 

A certificate of medical examination in the past six months 

A certificate of no criminal conviction issued from the applicant's country of origin or the country (or place) that the applicant has stayed for a long duration 

A job contract, certificate of employment or letter of dispatch 

A certificate of work experience relevant to the position for which the person is applying by the applicant's former employer 

A certificate of the highest academic degree or relevant qualification certificate obtained by the applicant 

Relevant supporting documents of the accompanying family members 

Other materials as may be required 
Application Procedures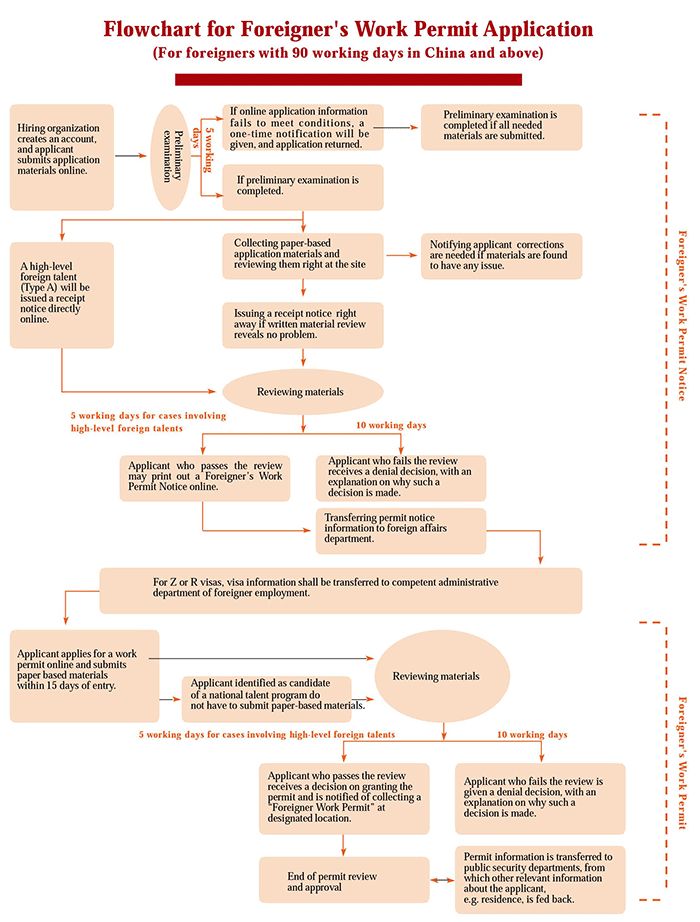 △ Plz tap to enlarge the full size
HACOS
will keep following the updates on Chinese policies and measures. Contact us right now if you want to know more about visas and work permits! 
We provide professional one-stop business solutions for foreigners and foreign trade-related companies, including visas, incorporation, tax planning and accounting, logistics, and so on.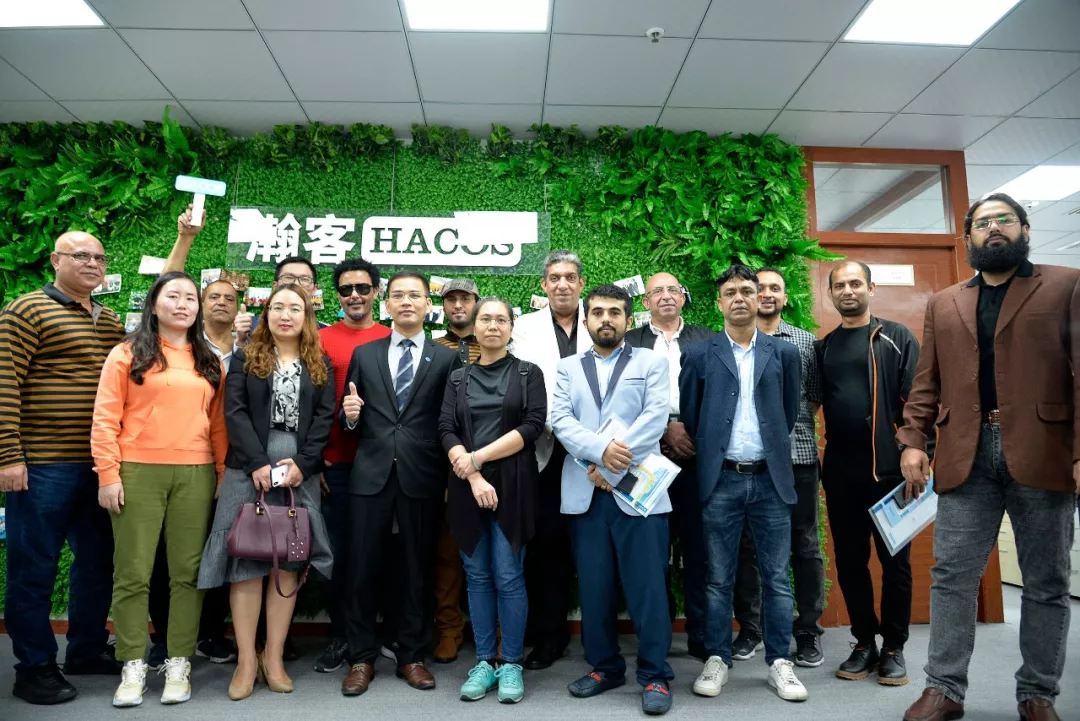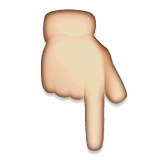 In order to help you reach the latest update on the global pandemic situation, HACOS has set a quick link on the menu of our WeChat page. Follow us, you can check it whenever you want!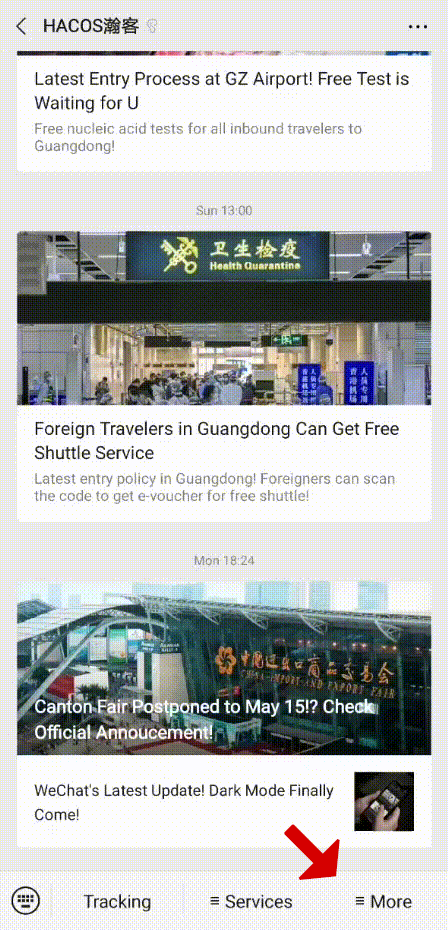 Share to let your friends know!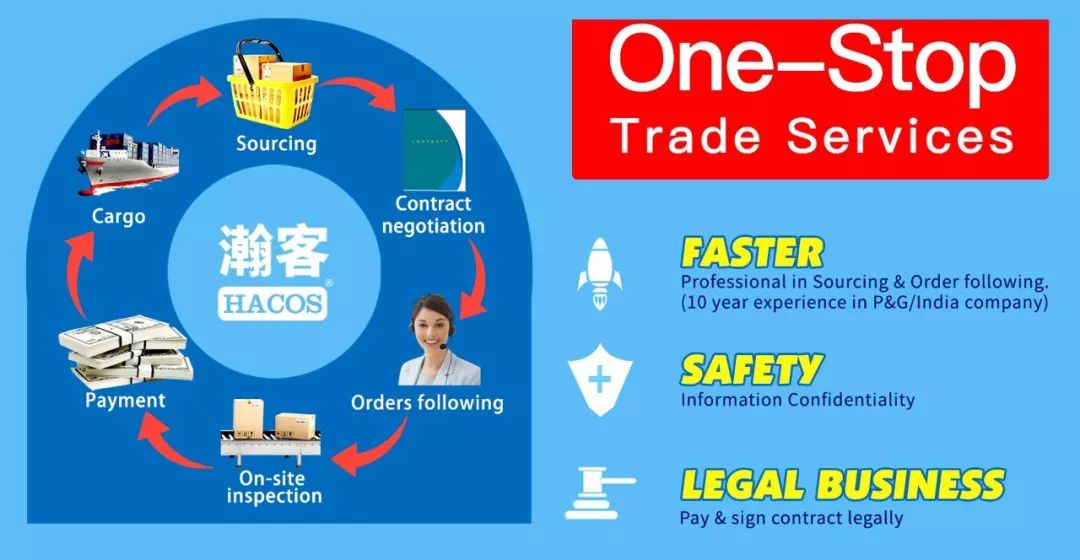 SOURCE | GZST / China Gov
👇These Articles May Help You

| | |
| --- | --- |
| | You'll Be Blacklisted for These Transactions! Strict Rule! |
| | RMB With These Numbers Are All Fake! Pay Attention! |
| | How Much Money Can I Bring When Entering China? |