Tencent v.s. Chinese Hottest Woman, Tech Giant Got Fooled?
A commercial dispute between Tencent Inc, one of the tech giants, and Laoganma, a leading food company famous for its chili sauce products, has recently sparked viral discussions on social networks. 

On Tuesday, reports emerged showing that Chinese tech giant Tencent claimed providing commercial advertisement services to Laoganma, the country's most famous chili sauce brand, but never receiving payment.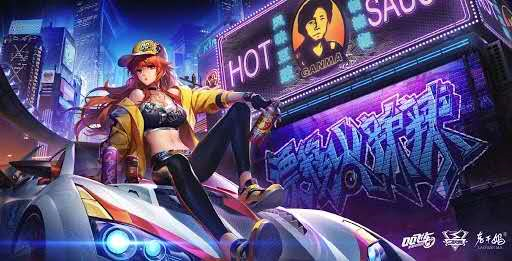 △ The virtual gifts and limited products by Tencent's game QQ Speed × Lao Gan Ma
If you don't know what Laoganma is, well, click here to know more about it and its founder, who's called "the hottest woman in China". 

The company took the case to a local court in Shenzhen, and requested freezing an account of Laoganma. 

But as confusion reigned, Laoganma responded that they had never signed any ad contract with Tencent and the latter might have been cheated by fraudsters; Laoganma also said they had already called the police and told them about it.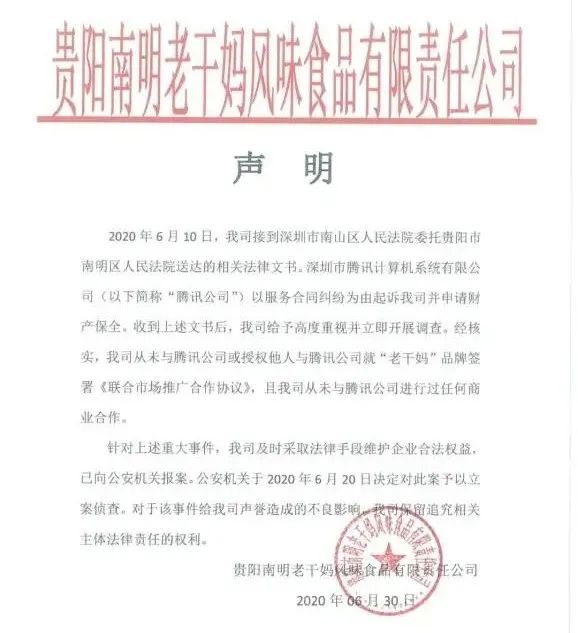 On Wednesday, the local police of Guiyang, Guizhou province, issued a statement, saying that three persons used a fake stamp to cheat Tencent into believing they were employees of Laogama and signed the contracts, in order to obtain some virtual gifts from the latter and resell them online. The three were later arrested. 
According to the latest report in Friday afternoon, the People's Procuratorate of Nanming District of Guiyang has intervened on July 2. 
The case has almost become a joke on social networks, with many advising Tencent to be stricter in checking counterparts' identities. Even Tencent itself resorted to self-mockery by issuing a microblog and asking people to offer clues about the case, saying they would offer 1,000 cans of Laoganma chili sauce as rewards for clues. 
△ "Today's chili sauce doesn't taste good," Tencent's social account said on the Internet. 
While people are right to make funny comments, the case, as the police statement shows, might involve a big fraud and must be dealt with seriously. 
The three suspects reportedly obtained Tencent's trust with a fake stamp. If that's confirmed, the three could face criminal charges of fraud; If they faked the stamp themselves, they might face an additional criminal charge for that. If they bought the stamp elsewhere, the person who made the fake stamp might face the charge. 
The police statement also said the three hoped to obtain virtual gifts from Tencent and resell online. There is no information about whether they got the gifts and resold some; If yes, those who purchased these gifts might suffer losses and if the losses are big enough that would be another fraud.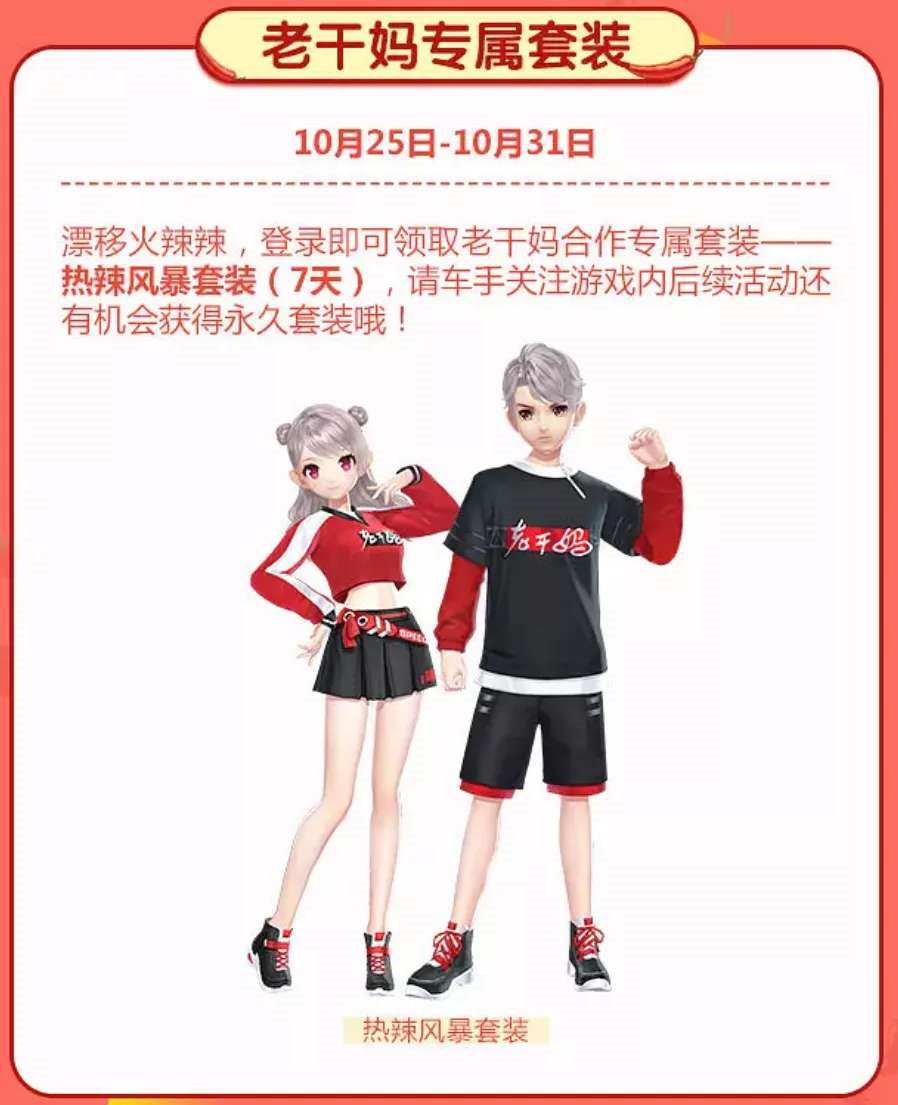 The amount might not be small considering the fact that Tencent applied to freeze 16,240,600 yuan of Laoganma money. Hope the judiciary conducts a thorough probe to get everything clear. 
The case also reminds the whole society about the danger of fake stamps. Technologically it is so easy to make a false stamp that a small machine is enough; Some fake stamps are even reportedly carved on sliced carrots that fake stamps are jokingly called "carrot stamps". It is necessary for all organizations to double check stamped documents so as to prevent similar cases from happening again.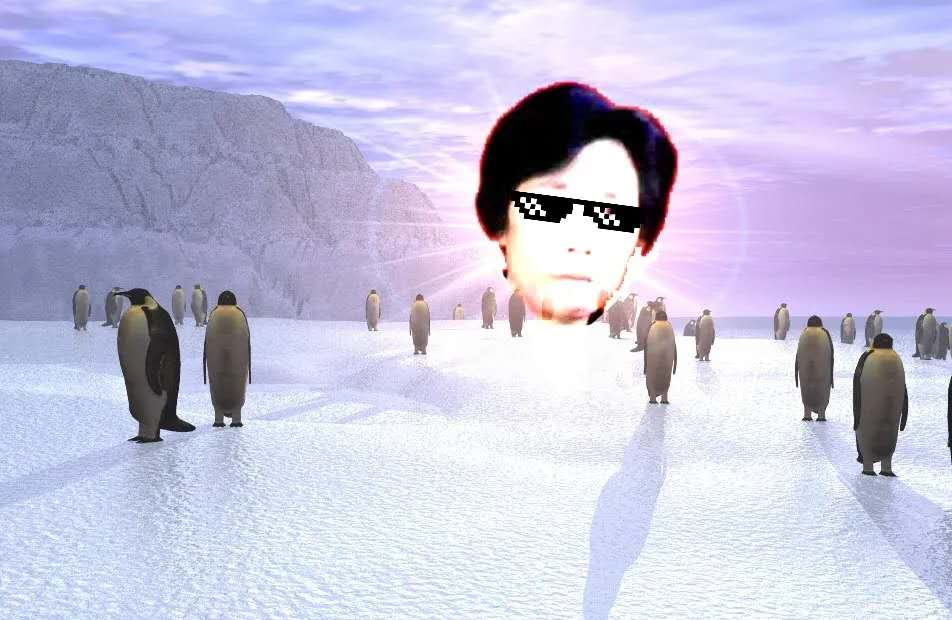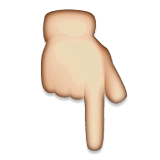 In order to help you reach the latest update on the global pandemic situation, HACOS has set a quick link on the menu of our WeChat page. Follow us, you can check it whenever you want!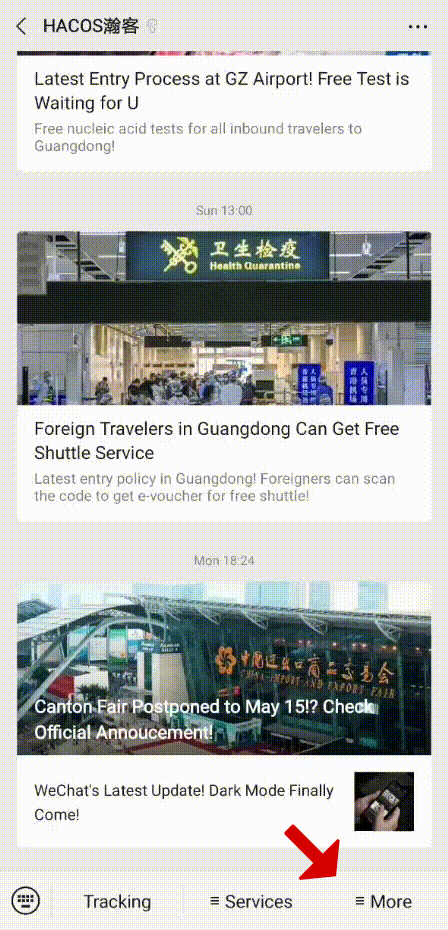 Share to let your friends know!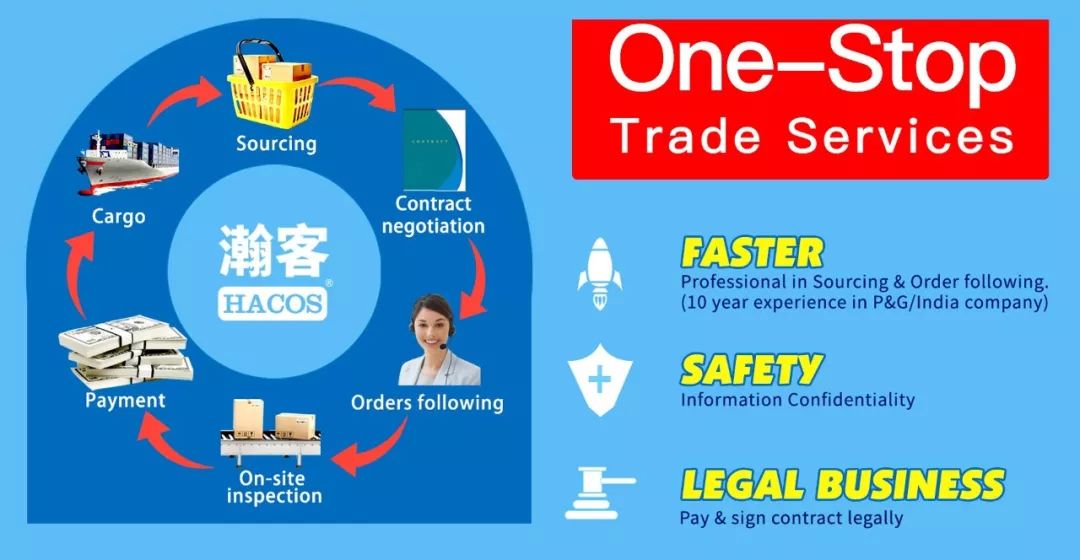 SOURCE | China Daily / Sixth Tone
👇These Articles May Help You

| | |
| --- | --- |
| | You'll Be Blacklisted for These Transactions! Strict Rule! |
| | RMB With These Numbers Are All Fake! Pay Attention! |
| | How Much Money Can I Bring When Entering China? |