Chinese Man Cries at Wedding Because He's 'Finally Married'
A video went viral on Weibo, showing that a Chinese new man cried at his wedding because he's so glad that he's "finally married". 
That's natural to cry at weddings, but this groom in the video took it to a whole new level – bawling his eyes out because he's "finally married". 
In the video, a 30-year-old Chinese man sobbed uncontrollably during his own wedding speech, as his guests roared with supportive laughter and his bride helped wipe tears from his face. 
"I can't hold it in… it is just too difficult," the groom, overcome with emotion, tells his bemused guests. 
"I have been a best man seven times! It's finally my turn to get married," bawls the man as he sputters his speech into a microphone as his friends burst into laughter and cheers. 
The groom, surnamed Guo, is a real estate agent in Fuyang, East China's Anhui Province. And his bride is the sister of one of his clients. 
Guo was grateful to have married well and confessed that he loves his wife deeply and said she treats him very well. He also spoke of his in-laws and heaped praise. 
"I play tricks on the groom every time I'm a best man, now my friends have done the same thing to me. I've dreamed about my wedding reception every day," the groom cried as his bride wipes tears off his face.
"I must have saved an entire galaxy to move the gods to give me such a perfect wife."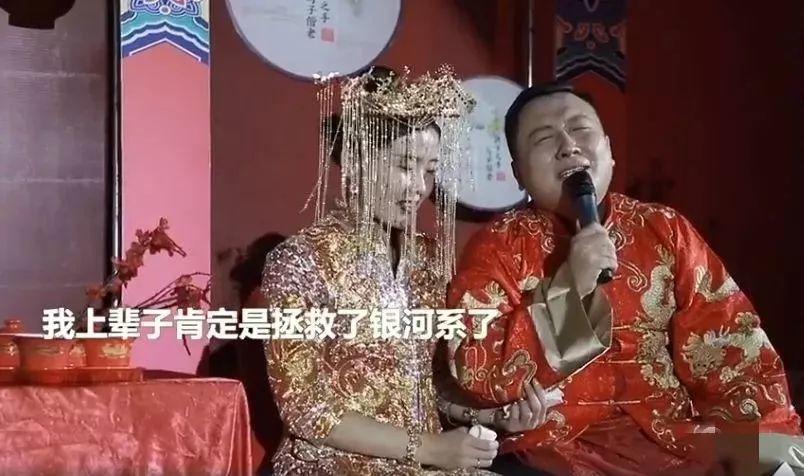 As the video hit the Internet, netizens laugh and send their wishes to the lovely couple. 
"The groom is so adorable and humorous"
"I would cry if I marry such a beautiful girl"
"I've been a best man/bridesmaid several times either"
Share to let your friends know!

SOURCE | Global Times / Asian One