Breaking! 39 Found Dead in UK Lorry Believed All to be Chinese!
On Wednesday, 39 people were found dead in a truck container at an industrial park in Essex, southeastern England. British authorities said Thursday that the victims are Chinese nationals. 
The bodies were discovered by ambulance staff at Waterglade Industrial Park in Grays, a town 40 km east of London, and authorities were alerted before 1:40 am. 
The local police confirmed that eight of the deceased are women and 31 are men and they said all are believed to be Chinese nationals.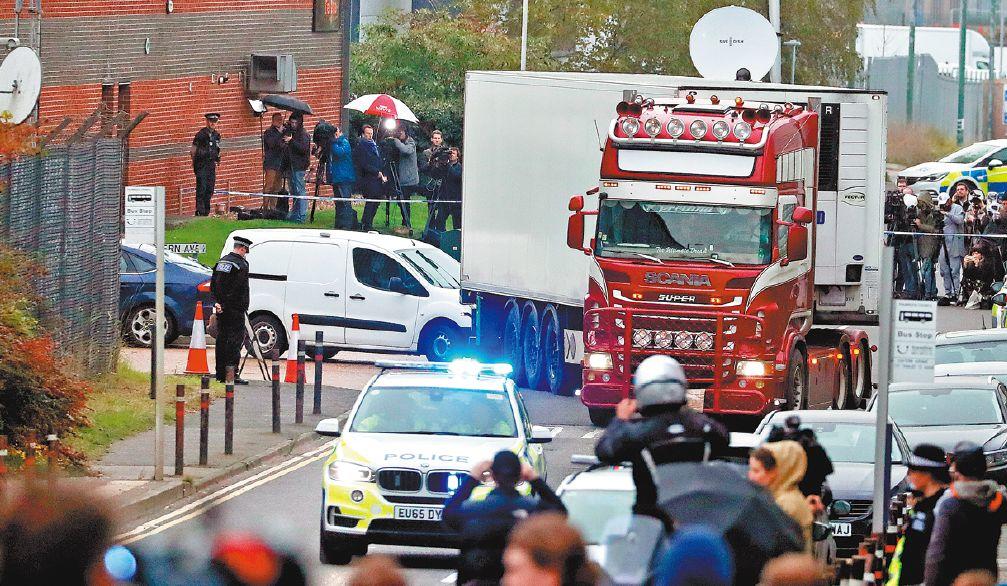 It is one of Britain's biggest ever homicide cases, with investigations extending to Belgium, Ireland, Bulgaria and China. 
Many reports say that the bodies are Chinese but we found that it is not confirmed yet. 
According to the reports of China Daily, the Chinese Embassy has sent a team led by the minister-counsellor in charge of consular affairs to Essex and they have met with the local police. 

The police said that they are verifying the identity of the deceased, whose nationality still cannot be confirmed.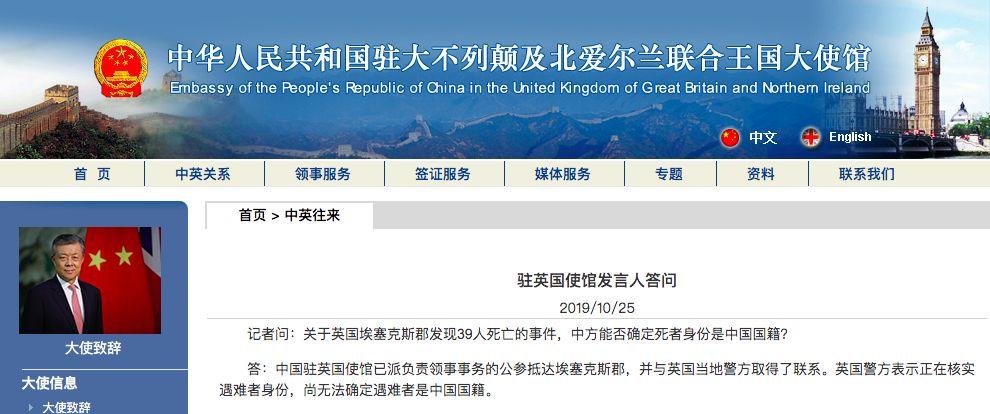 Here's what we know about the Essex truck deaths so far. 
The British Embassy in Beijing published a post on its official Sina Weibo account at 10:47 am today, saying that the identity of the bodies is not confirmed yet.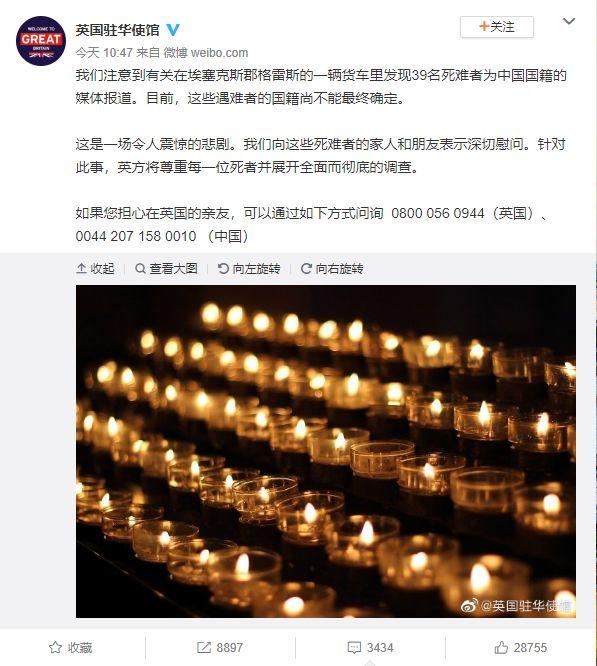 Essex Police said their recovery of the bodies is ongoing and the post-mortem and identification processes can then begin. 
Experts who follow human trafficking trends suggested they could have been compelled into forced labor. Or they have been migrants who paid their way for the dangerous journey. 
According to Essex police's statement, the cause of death has yet to be established. 
Media reports said police are working on the theory that the 39 people were attempting to enter the country illegally. 
Some reports said the trailer temperature could be as low as -25 C inside, suggesting that if the refrigeration unit in the container were on, the migrants could have frozen to death. 
On Wednesday, 25-year-old Northern Irish truck driver, Mo Robinson, was arrested on suspicion of murder. 
Police said Thursday that the suspect remained in custody and confirmed that three properties were searched in County Armagh. 
Police believe the container came from the port of Zeebrugge, Belgium, to Purfleet, England, where it arrived early on Wednesday morning. 
The truck that transported it is believed to have originated in Northern Ireland. 
Share to let your friends know!

SOURCE | China Daily / CNN