To Get $1.2 Million via Your WeChat Account! Latest Measure!
Jinggan District Court in eastern China's Zhejiang province is WeChat, the most popular social platform, to collect on local debts. 
The court in Hangzhou, the provincial capital, launched a mini-program on WeChat that can run instantly on the app's interface to pressure debtors into getting their accounts in order. 
The targets of the advertisements for the rewards are defaulters' family and friends while other people can report  defaulters' whereabouts to the authorities. 
Thanks to the development of big data analysis, the advertisements for the rewards are accurately delivered to the targets through WeChat Moments. 
According to a commentary in Legal Daily Newspaper, the court's initiative was high praised since it creatively stressed debtors with WeChat, and it probably succeed in making them fulfill their legal obligations consciously. 
For now, the court has published the information of over 100 loan defaulters on its mini-program, including their name, ID numbers, images, and addresses. 
Besides, individuals' violations are clearly listed, including failing to declare the assets or repay the debts, or shirking loan payments.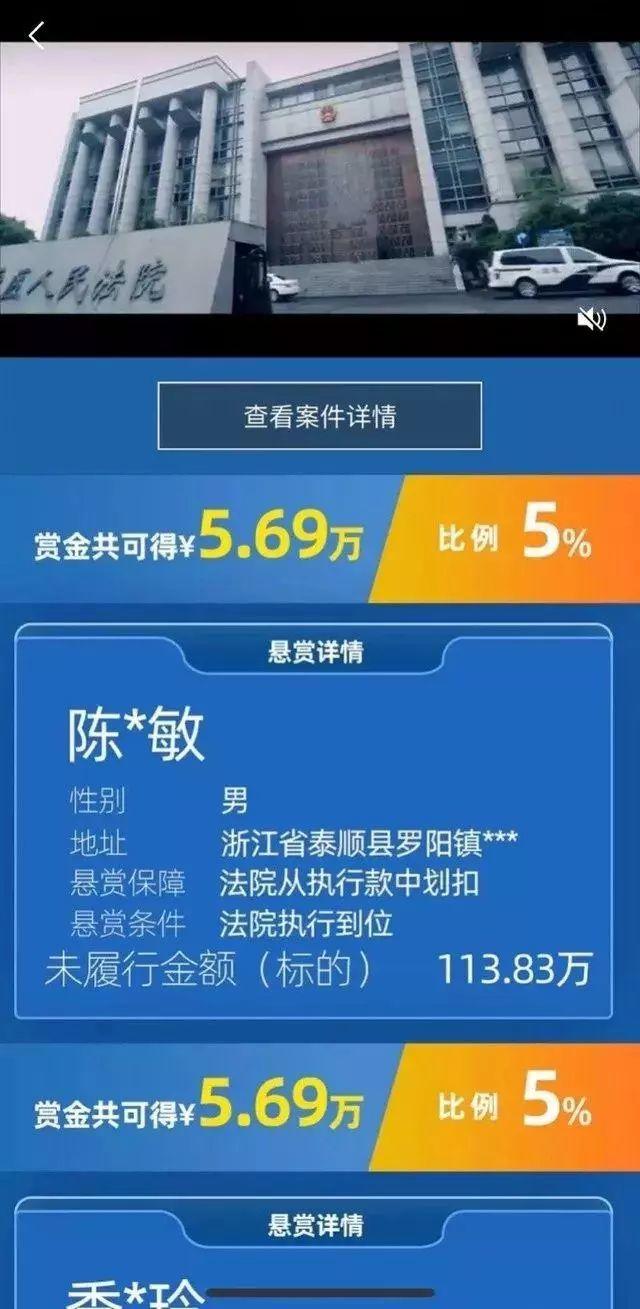 A percentage of the total amount the person owes is offered to the whistle-blower. 
One of the highest rewards in the real adverts – 8.8 million yuan (US$1.2 million) – is offered in relation to a woman named Zhu Lifeng, who is described as owing 177 million yuan (US$24.9 million).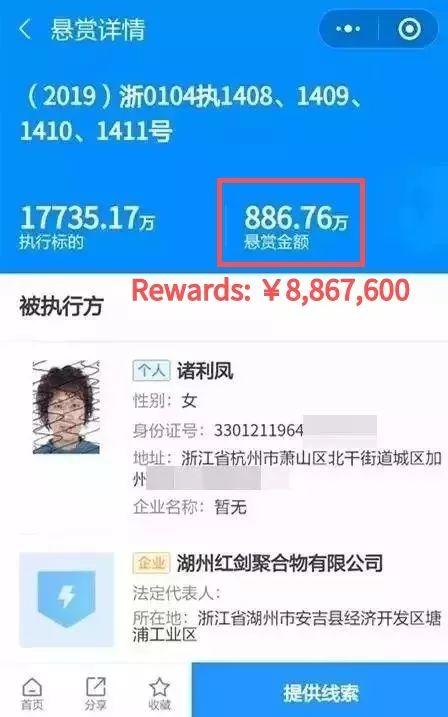 In order to collect money owed by defaulters, courts in China have tried every means these years. 
In April, Liandu Court in the same province showed the debtors' information before a midnight premiere of Avengers: Endgame, including their names, images, and the amount of money they owed each.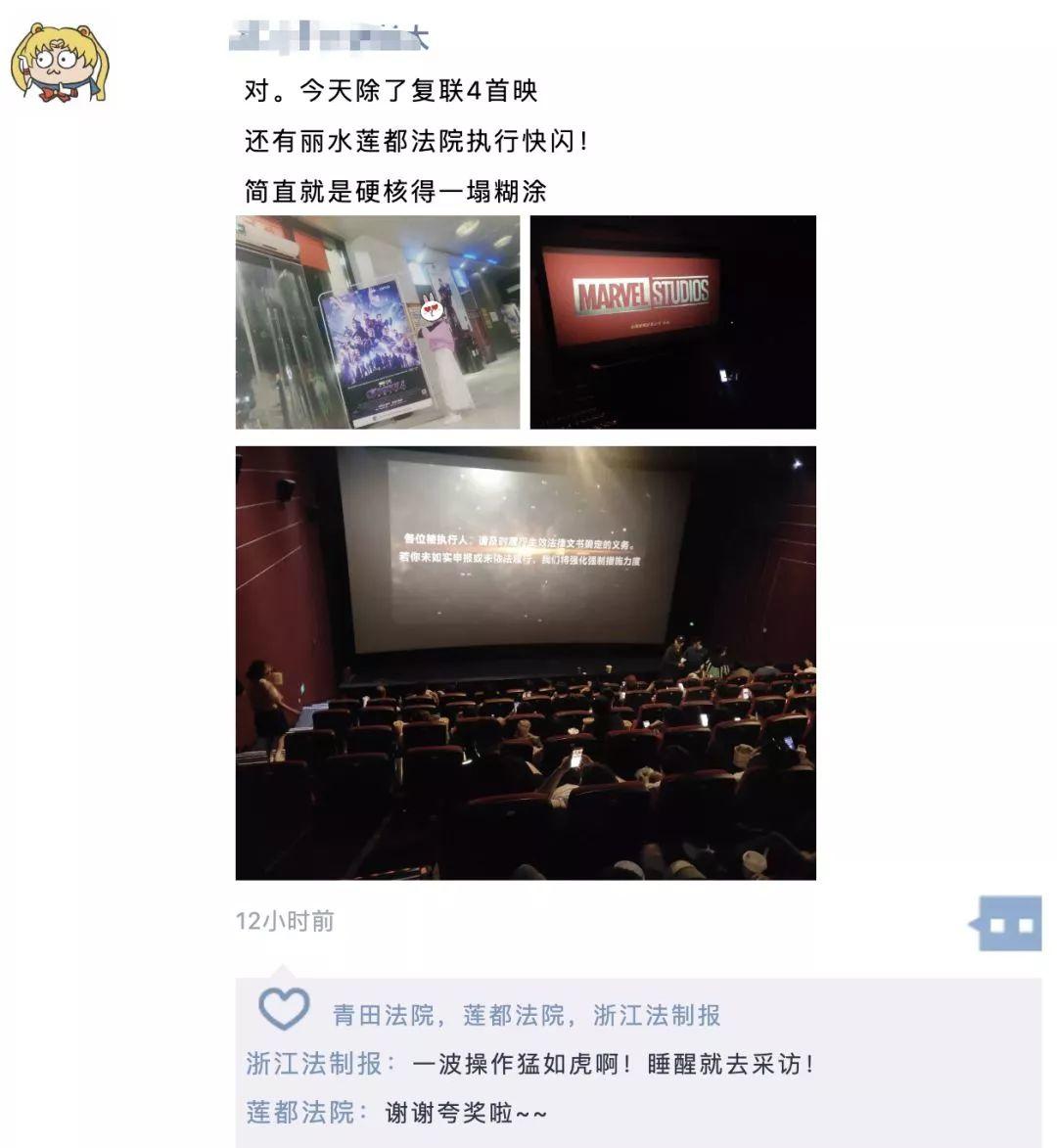 In 2018, a court in Guangxi province posted a reward on Chinese popular video-sharing media Douyin, the Chinese name for TikTok, publishing 10 defaulters' name and photos.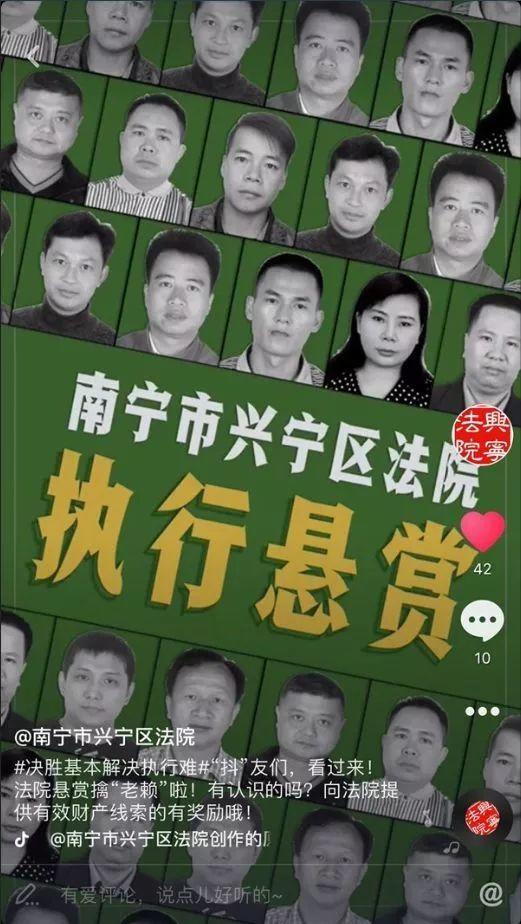 Share to let your friends know!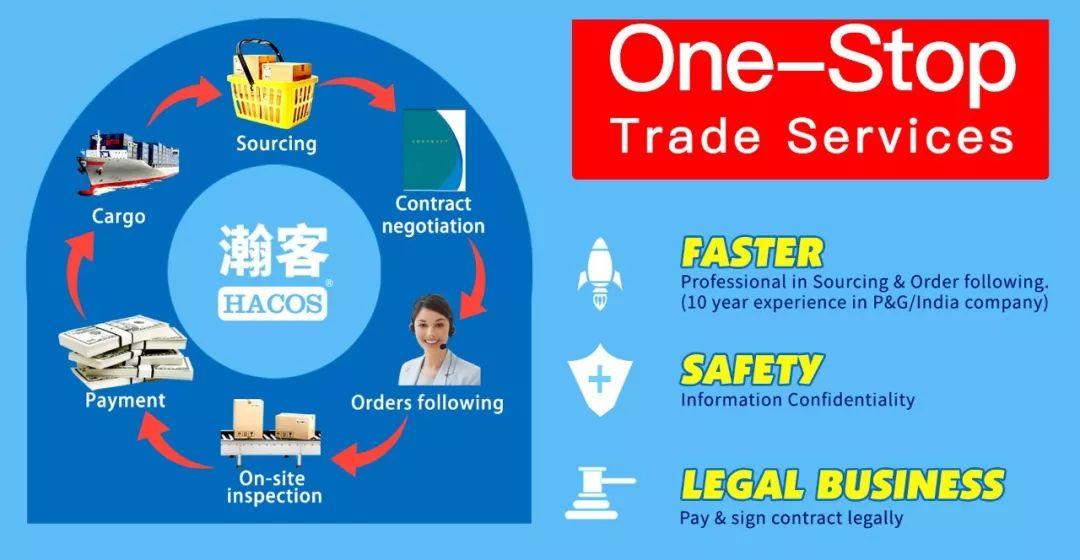 SOURCE | Sixth Tone/南都