Legal To Buy Pets Online? I'm Afraid Not
Owning a pet as part of the family can be a joyful and rewarding experience. With a booming pet market in China, it is easy to have a lovely friend by even just a click – thanks to the well-developed e-commerce industry. However, mailing animals is prohibited.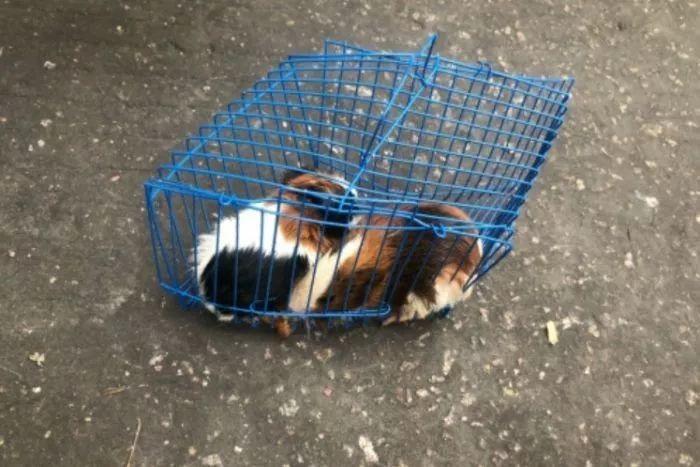 ANIMALS FOR SALE
Vendors on the online shopping platforms, such as Taobao, JD.com, and Xianyu, sell a variety of live animals ranging from traditional pets like cats, dogs and hamsters to more exotic options like African hedgehogs and scorpions.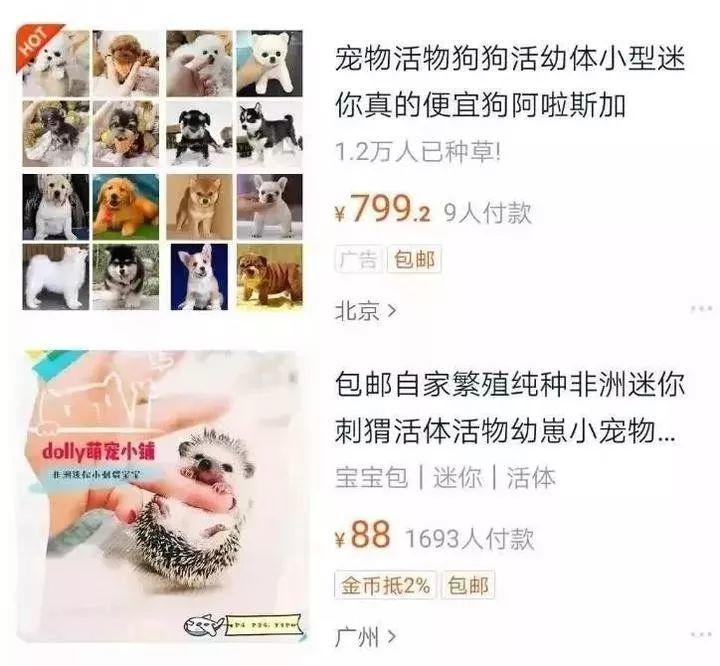 Other breeders also use social media like the popular WeChat, Weibo, and video sharing sites to advertise and sell pets.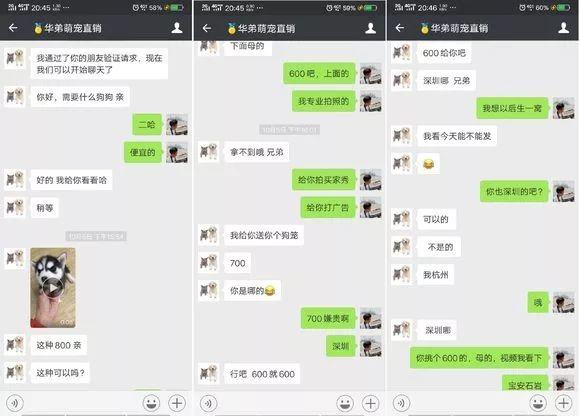 Once people click away to buy a pet, especially small animal like puppy and duckling, it will be then delivered via express service as is routine practice with other common online purchases. 
ILLEGAL BUT COMMON
Wang Minchao, a public relations officer at Taobao, clarified the platform's position, saying that the trading of protected animals is forbidden but trading pets is allowed if the sellers have the necessary documentation.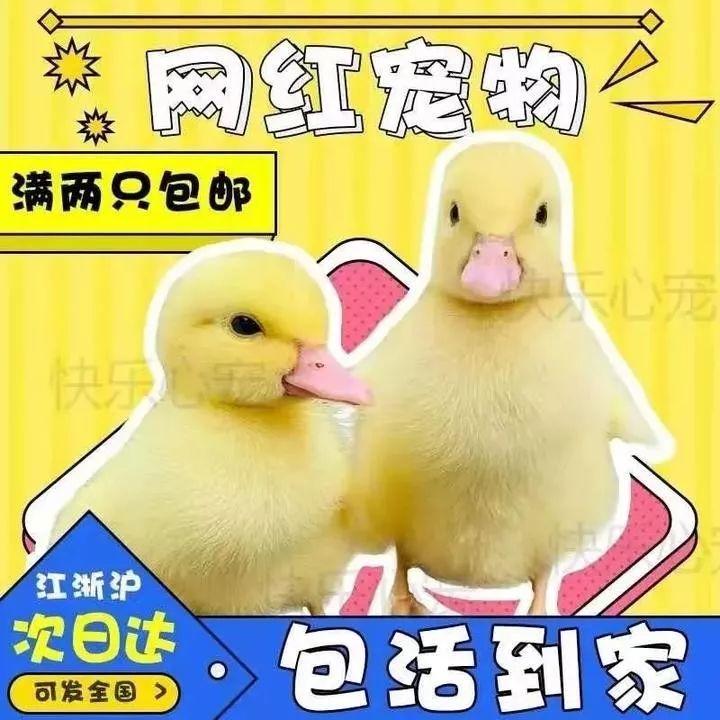 As for the delivery, sending any live animal by mail is strictly prohibited, according to the Rules for the Implementation of China's Postal Law.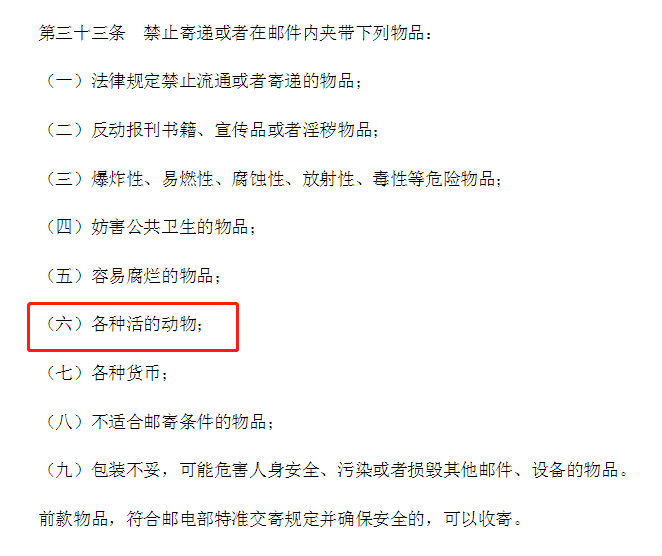 Delivery express companies in China are supposed to reject any package that contains a live animal as they state on their own policies. 
However, customer-submitted photos posted on the Internet indicate that several major Chinese delivery companies, including Yunda, ZTO and YTO, have been transporting parcels containing pets.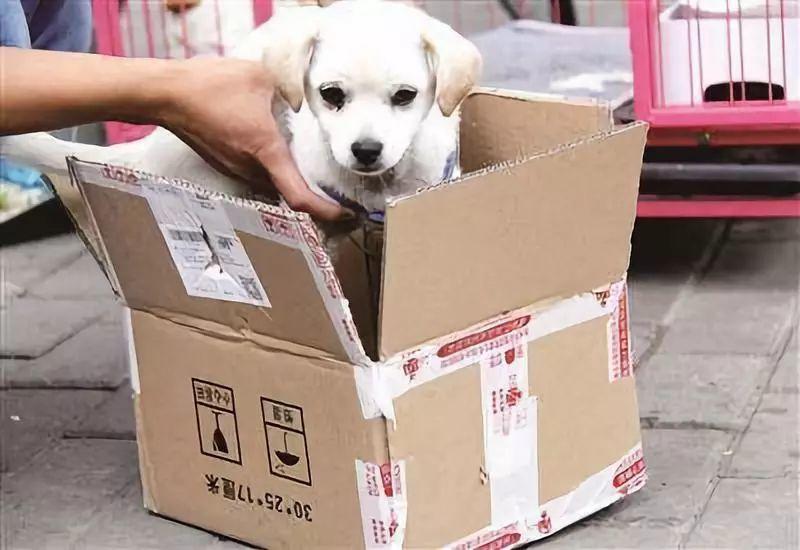 It is reported that most of the staff members explicitly reject the delivery of live animals, saying that any individual behavior will be punished if violates the rules. But there are still some offer services. 
RISKS COME ALONG
Although some of the express couriers ignore the rules and offer the services, the safety of animals contained in the packages is not guaranteed. 
Some customers have posted negative reviews online claiming their new pet arrived dead in the box, or passed away within days of delivery. 
Most of the deaths were a result of the long period in transit or they were thrown around during delivery.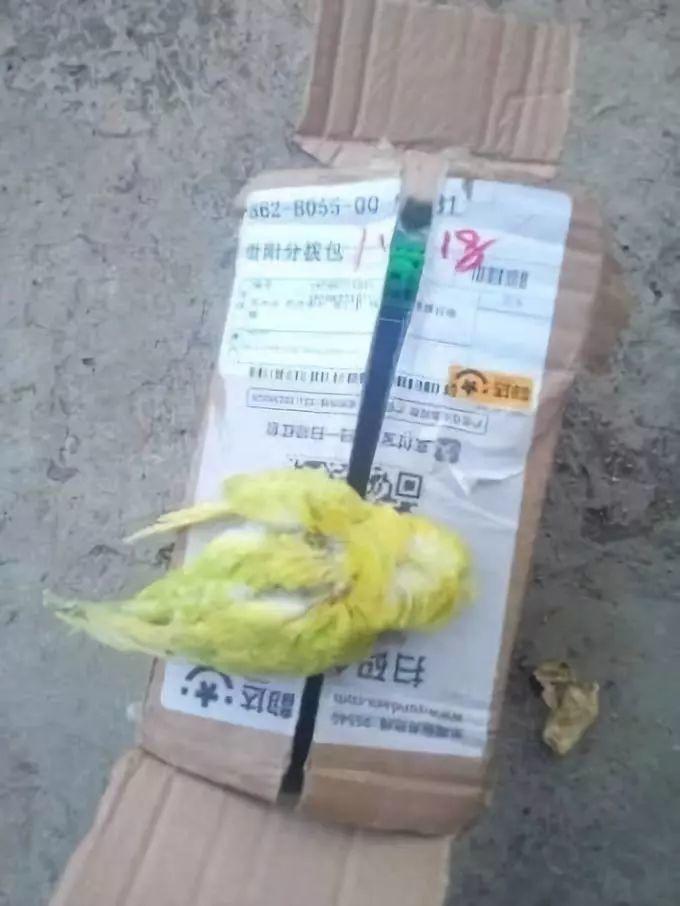 Imagine that the adorable pet you buy and love lives in a box without light, water, or food for several days, and might be transported inappropriately – it could face lifelong physiological and psychological damage. 
Mailing animals can also pose a danger to customers. Since there is no regular and legal inspection or quarantine, the delivery might carry viruses that cause a series of health problems. 
People are increasingly raising exotic pets like snakes, lizards, and gliders, even wild animals forbidden to be raised, therefore these kinds of animals which fail to be inspected possibly badly hurt them. 
In July of last year, a 21-year-old woman in northwestern China's Shaanxi Province died after being bitten by a venomous snake she had ordered online. 
It is so easy and convenient to buy something through the Internet these days, while live animals is never a proper option of "goods" to be traded online. 
If an item is damaged during the delivery, vendor can send you another one as compensation. But for pets, nothing can replace the one and only love.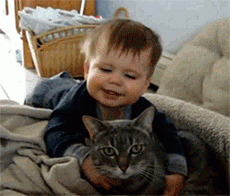 If you are ready to enjoy a pet's love and take the responsibilities of its life, please buy or adopt one from legal animal centers or pet shops, and take it for regular treatment. 
Share to let your friends know!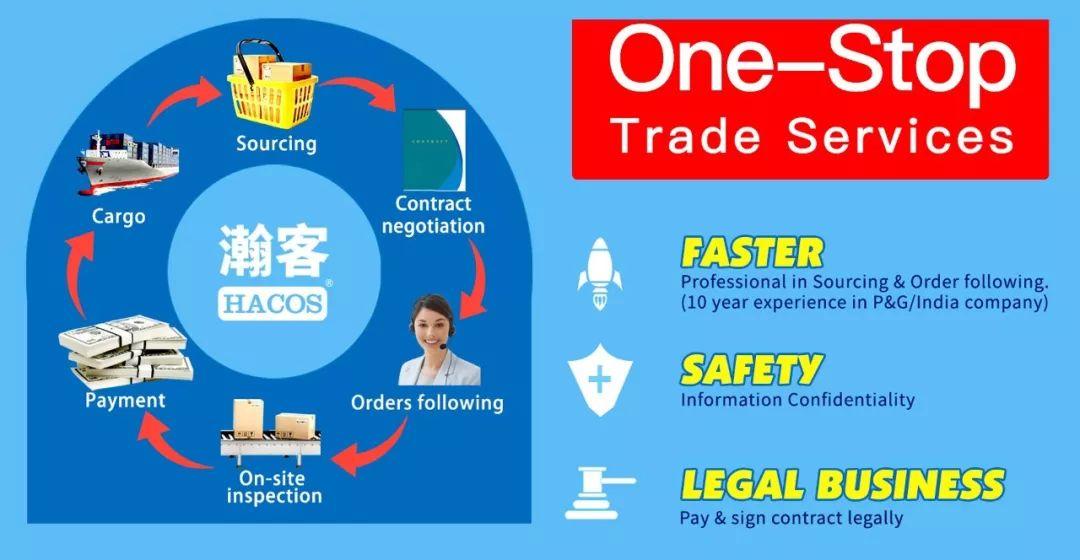 SOURCE | Sixth Tone/现代快报