No Survivors in Ethiopian Airlines Boeing 737 Crash!
All 157 people aboard an Ethiopian Airlines flight that crashed soon after taking off Sunday morning from Addis Ababa have been killed, the airline said Sunday.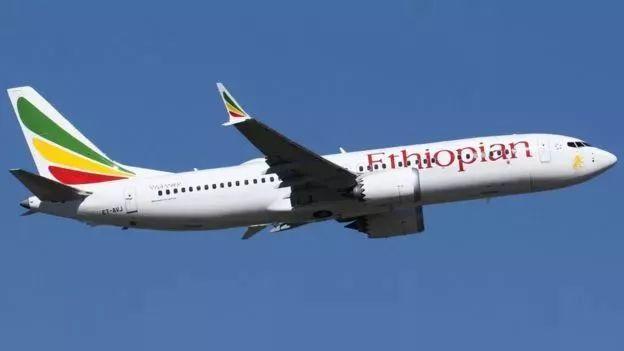 © Image | Google
32 Kenyans, 18 Canadians, 9 Ethiopians, 8 Americans, 8 Italians, and 8 Chinese nationals (including a girl who was here for her graduation trip) were among the passengers. Seven French and seven UK nationals were also on board, the spokesman said.
Another plane of the same model was involved in a crash less than five months ago when a Lion Air flight crashed into the sea near Indonesia with nearly 190 people on board.
Do we know how it happened?
The cause of the disaster is not yet clear. However, the pilot had reported difficulties and had asked to return to Addis Ababa, the airline said.
"At this stage, we cannot rule out anything," Ethiopian Airlines CEO Tewolde Gebremariam told reporters at Bole International Airport in Addis Ababa.
© Image | BBC
"We cannot also attribute the cause to anything because we will have to comply with the international regulation to wait for the investigation."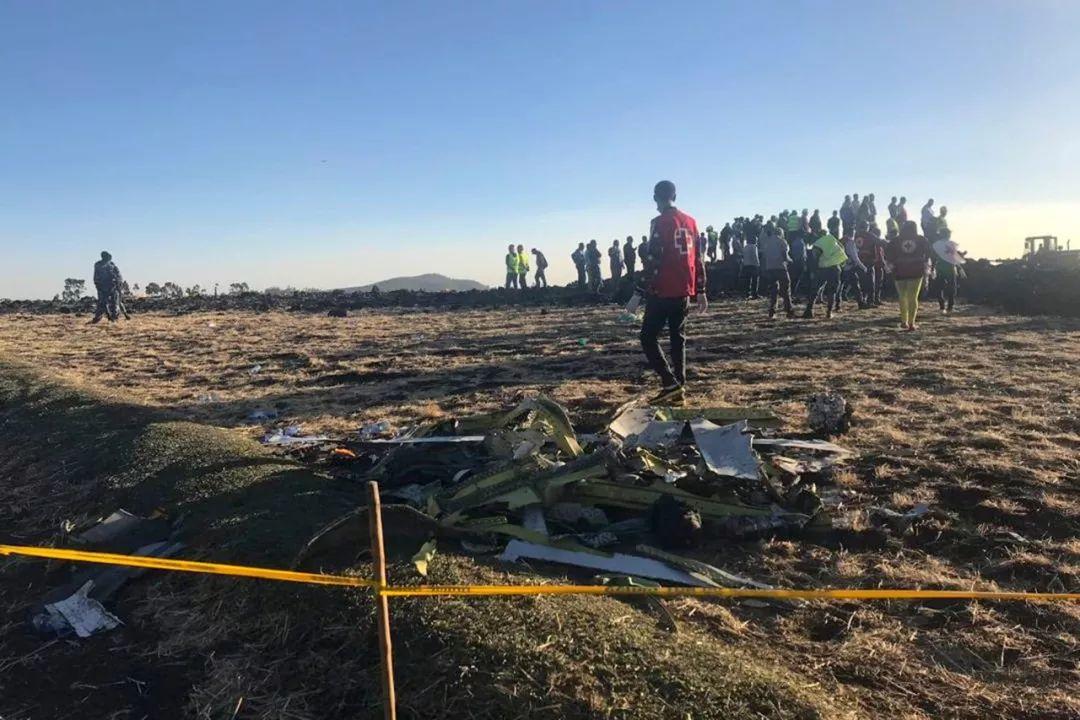 © Image | Google
Visibility was said to be good but air traffic monitor Flightradar24 reported that the plane's "vertical speed was unstable after take-off".
A UN source also told Agence France-Presse that "at least a dozen of the victims were affiliated with the UN", and that this may include freelance translators.
World Food Programme executive director David Beasley said seven members of agency staff had died in the crash.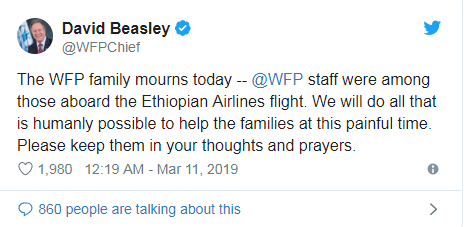 © Image | Google
A passenger named Antonis Mavropoulos, who was saved by running two minutes late.
After the crash, he put a post on his social media.
© Image | Google
"I was mad because nobody helped me to reach the gate on time," Antonis Mavropoulos said in a Facebook post entitled "My lucky day" in which he includes a photo of his ticket.
What reaction has there been?
Ethiopia has declared Monday a national day of mourning.
Canadian PM Justin Trudeau said he was "deeply saddened" to hear of the crash, adding: "We join the international community in mourning the loss of so many lives."
UK PM Theresa May tweeted her condolences: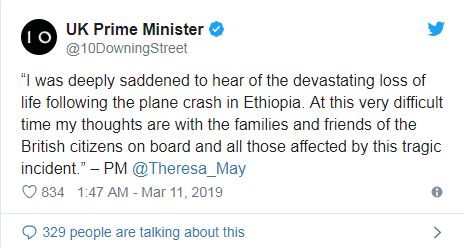 © Image | Google
African Union Commission chairman Moussa Faki Mahamat expressed "utter shock and immense sadness" while Kenyan President Uhuru Kenyatta said he was "saddened".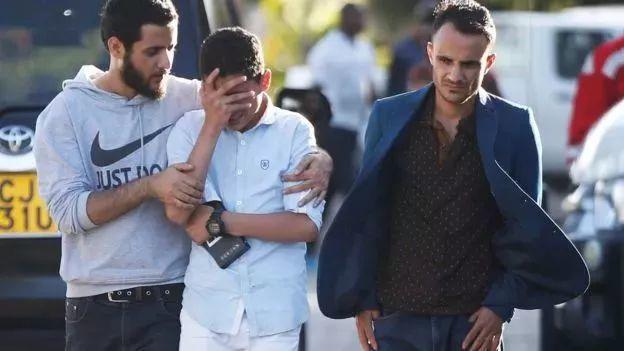 © Image | Google
In order to prevent the incidents happened again, China's civil aviation authority asked domestic airlines to temporarily suspend the operation of Boeing 737 MAX 8 aircraft after a model operated by Ethiopian Airlines crashed on Sunday.
According to the report by caijing.com, Boeing 737-800 models will replace many of the domestic Boeing 737 MAX 8 jets.