1′52 ″ of Love, the Fact is…
Recently, a story called "Meet at 0:37" in the column of CCTV NEWS went viral on the microblog, having triggered heated discussions. The story tells about the two railway workers who stood in their respective jobs during the Spring Festival, meeting in a short time-only last 1′52″.
Hao Kang is a cargo train driver in Yulin station. His girlfriend Lei Jie, a train attendant, has been working on trains running between the Xi'an City of Shaanxi Province and Wuhai West, in north China's Inner Mongolia Autonomous Region, for seven years.
© Image | CCTV
"We were both interning and it was my first time here," Hao Kang said. "I only wore a sweater and headed out to check out the train. I was shaking and she saw that. She handed me her heavy jacket."
At work, Lei always teaches him by hand, and he takes care of this "little fellow" on the side of life.
That was four years ago, and they've been together ever since.
When the train that they work for meets, Hao always whistle two times, which is the most intimate greeting to lovers.
"Every time I pass through the station, I'm only able to take a peek through this window," said Hao Kang. "She also tries to spot me through the window on the train door. Then, we pass each other just like that."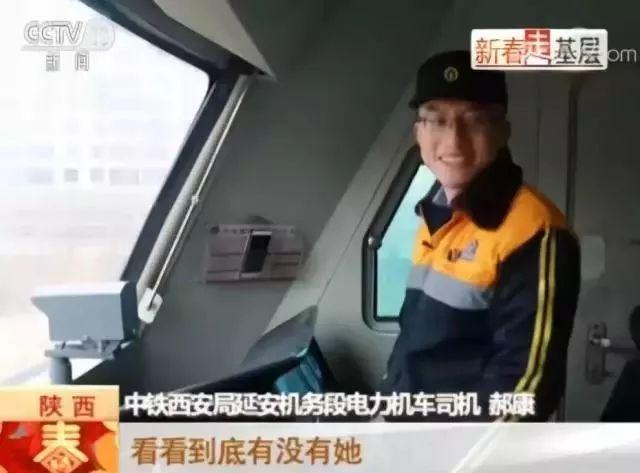 In fact, the meeting time is too short to have a clear peek to each other.
Hao Kang told reporters that every time they are not on duty, which is the happiest moments for the two couple – because they have agreed that if they encounter Lei's driving, Hao must go to Yulin Station to see her
Hao had already memorized the train schedule of K1686, on which Lei was working, it was still hard for them to meet each other. The thought of missing Lei consumed Hao.
Unexpectedly, because there were more hard-seat passengers, Lei was temporarily transferred from the carriage of 9 to the carriage of 1. And because the mobile phone had already been handed in during driving, she could not inform Hao in time. The original 8 minutes of the stop became less than two minutes.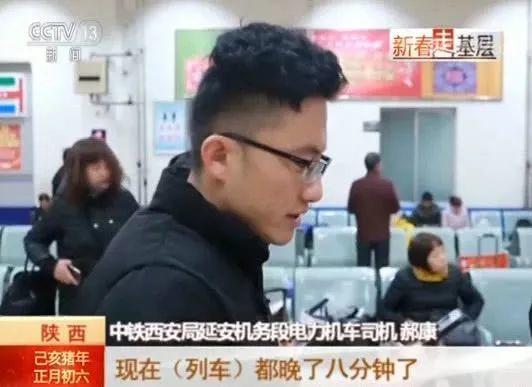 Seeing that the departure time is coming, Hao insisted on accompanying Lei Jie to the Shenmu West Station. But he was stopped by Lei. Hao Kang had to hurry to give the ring, a bunch of roses and the insulated lunch box prepared in advance to Lei, and gently hugged her.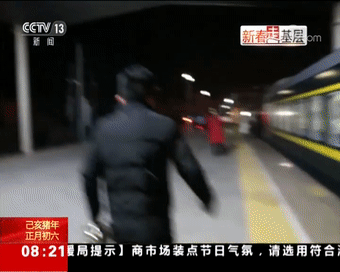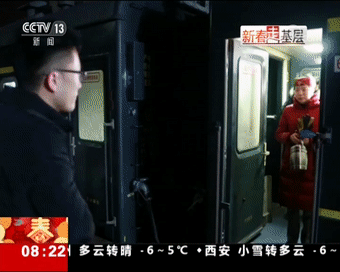 © Image | CCTV
Nevertheless, "will you marry me?" was no time to speak.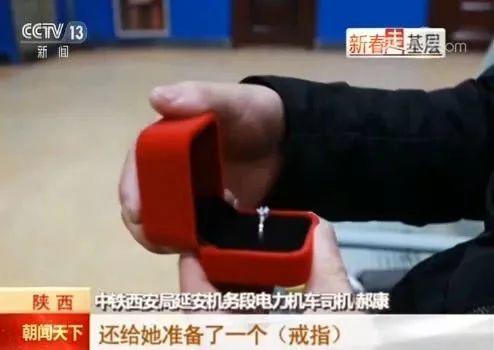 Phaedra once said, "the ordinary is the real life. For there is no truth but in the absence of pretensions and peculiarities."
Hope all of you find each other in this common life. Happy Valentine's day to you all.