Pay Attention to These Details of Trademark Application!
In China, applying for trademark registration in Trademark Office is to legalize logo, which not only brings business opportunities and benefits for you but also enhances your consciousness of rights and improve the grade of your enterprise.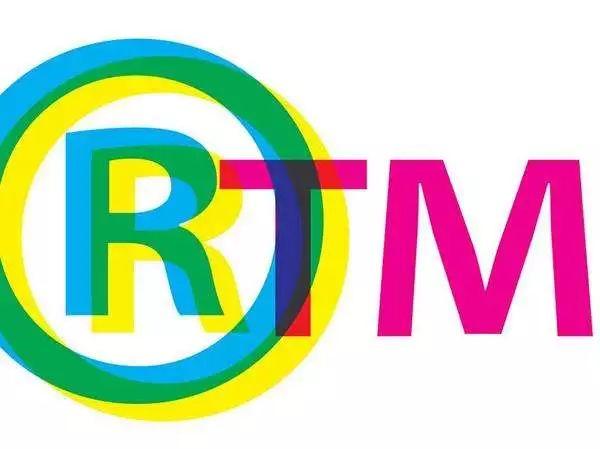 © Image | Google
Hence, here are some matters you may pay attention to when apply for trademark registration: details
Typefaces and colors of trademark name 
Most of registered trademarks are black and white and can be designed with colors at your  wills after successfully registered. However, if you apply for colored trademark at the beginning, you must comply with the instructions of approved and registered trademark strictly and are not allowed to change it.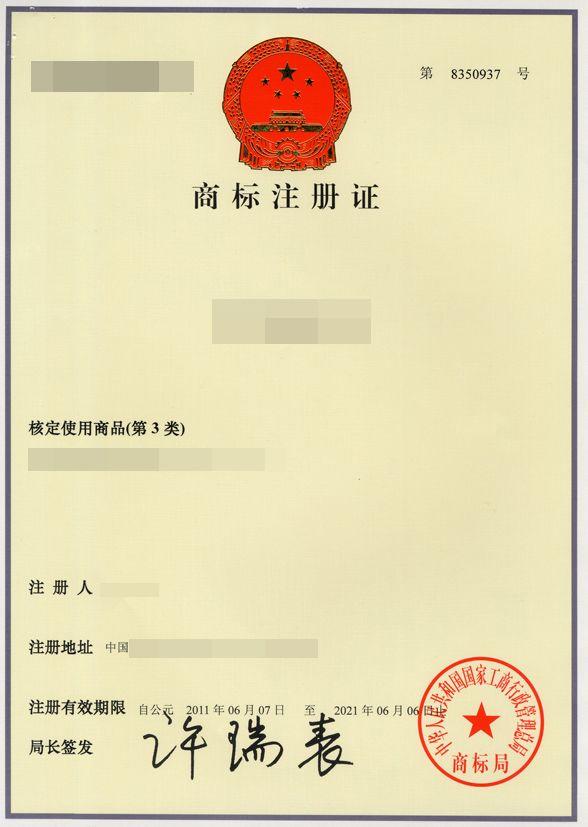 Therefore, unless colored trademark application is able to play a very important role in the application, we would like to suggest that you apply for black and white trademark as much as possible to avoid inconvenience and restriction in future change and usage.
It is fairly well known that Chinese characters and letters can be changed into various forms and thus, the rules of trademark management is: generally, typeface put into use is in line with its registered typeface. Subtle changes will not affect the normal using of trademark. 
For instance, the typeface of registered Chinese characters are Song typeface(宋体)but Youyuan (幼圆) is put into actual use; the typeface of registered Chinese characters are Century but Calibri is put into actual use.
Application Subjects
According to Trademark Law of the People's Republic of China, domestic application subjects of commodity trademark and service trademark are natural persons, legal entities and other organizations.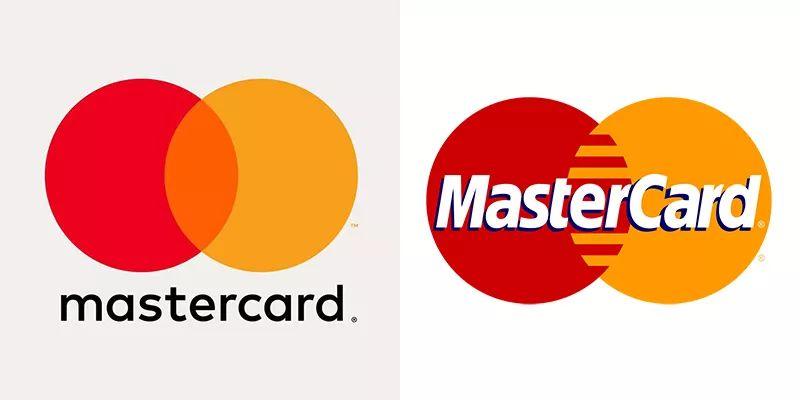 Refer to the individuals with the capabilities of civil rights and civil act, including Chinese, foreigners and stateless persons.
Refer to the enterprises and organizations with civil rights and civil obligations and established according to law. Necessary conditions: established in accordance with the law; with property and funds; with names, organizations and places; are able to bear legal liabilities independently.
Refer to the organizations established legally and own institutions and property but are different from the above mentioned "legal entities", such as private proprietorships, individual partnership, partnership joint venture, Chinese-foreign co-operative enterprise and foreign-invested enterprises with registered company licenses; branches of banks such as People's Bank of China(PBOC) and branches of People's Insurance Company of China(PICC); township enterprises, neighborhood enterprises and village industries with registered licenses; other organizations in conformity with laws.
Selections of trademark categories and specific products
It is an international standard that trademarks are divided into 45 categories and Services and Products Categories Form serves as a tool to select specific products.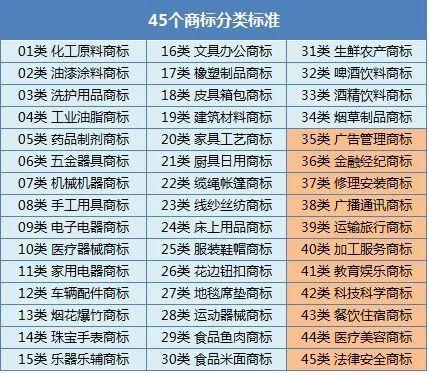 © Image | Baidu
The principle of trademark registration for China Mainland is to submit one application form for one trademark application in one category , which is called one form for one category. Applying for one trademark in two categories needs to submit two application forms and likewise. 
Applying for one trademark in one category can select ten product items. The principal selection should be the product you prefer most, which is called "core product"; then expand the scopes, selecting one product from each group which covers more protection scopes.
Trademark office will ask for extra expense if one trademark in one category with more than ten product items)
It takes about 13 months to apply for trademark registration. The principle of Trademark Law in China is "application priority", trademark belongs to the one who applies first. Therefore, it is better to apply for trademark registration as soon as possible.