So Warm! Foreign Volunteers to Serve Travelers during CNY!
Since its inception over 3,800 years ago, Chinese New Year has grown in importance not only in China but also across the globe. From homegrown traditions to international celebrations.
Over a billion people in China and millions around the world will celebrate the Chinese New Year, the most important of Chinese holidays – around February 5, 2019, coinciding with the new moon.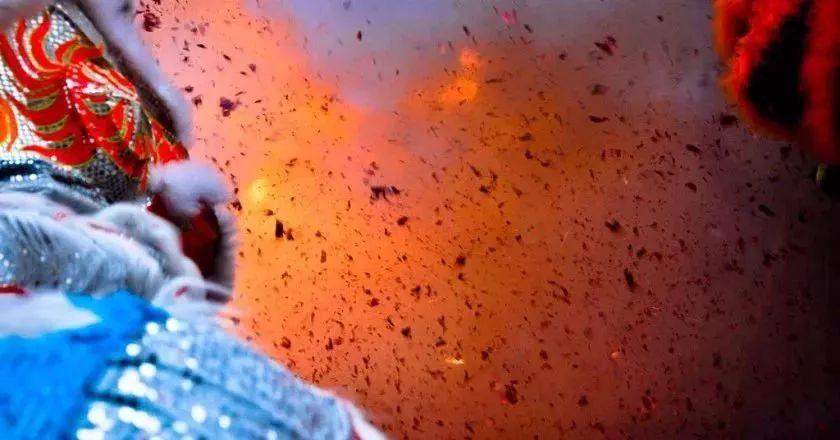 © Image | Google
The New Year's footsteps are getting closer and closer, are you getting more and more excited?
The answer is definitely "Yes"!
Actually, it not only makes Chinese people happy and excited, some foreign friends who stay or live in China also add a different feeling to the Spring Festival.
With the Spring Festival travel rush now officially upon us, a few international students are getting some rather unique work experience in China, volunteering as Chinese train attendants.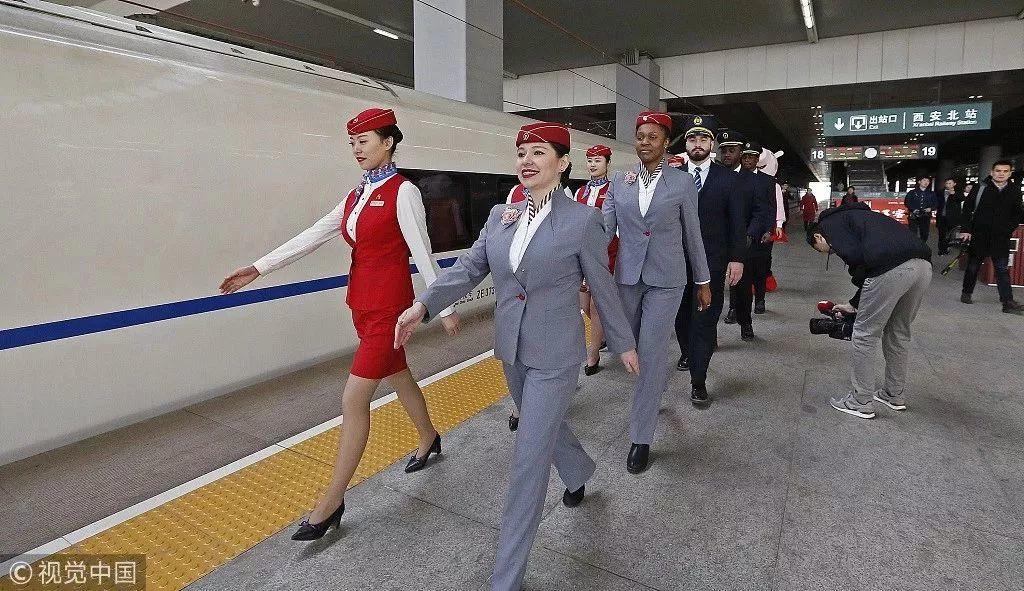 © Image | 视觉中国
Recently, five foreign students from Xi'an Jiaotong University prepare to board a train with Chinese staff members and work as train attendants at Xi'an North Railway Station in Xi'an, Shanxi province on Jan 21, 2019. 
The students volunteered to help serve passengers, handing out refreshments to passengers, getting their photos taken, and just generally getting a taste of the glamorous life of train attendants in China, during the Spring Festival travel rush from Jan 21 to March 1.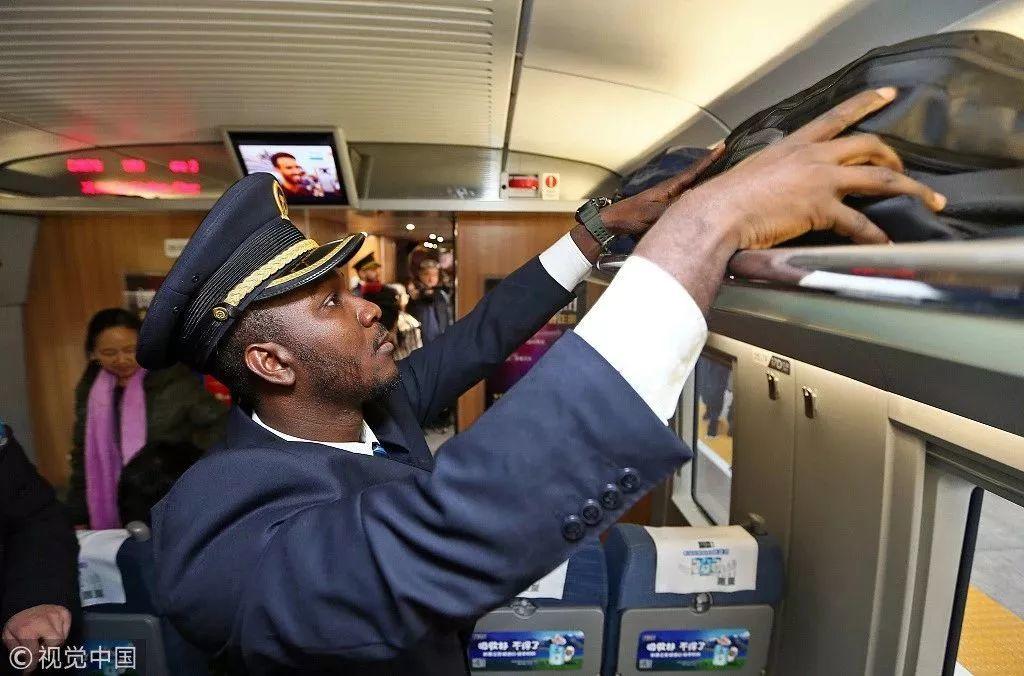 © Image | 视觉中国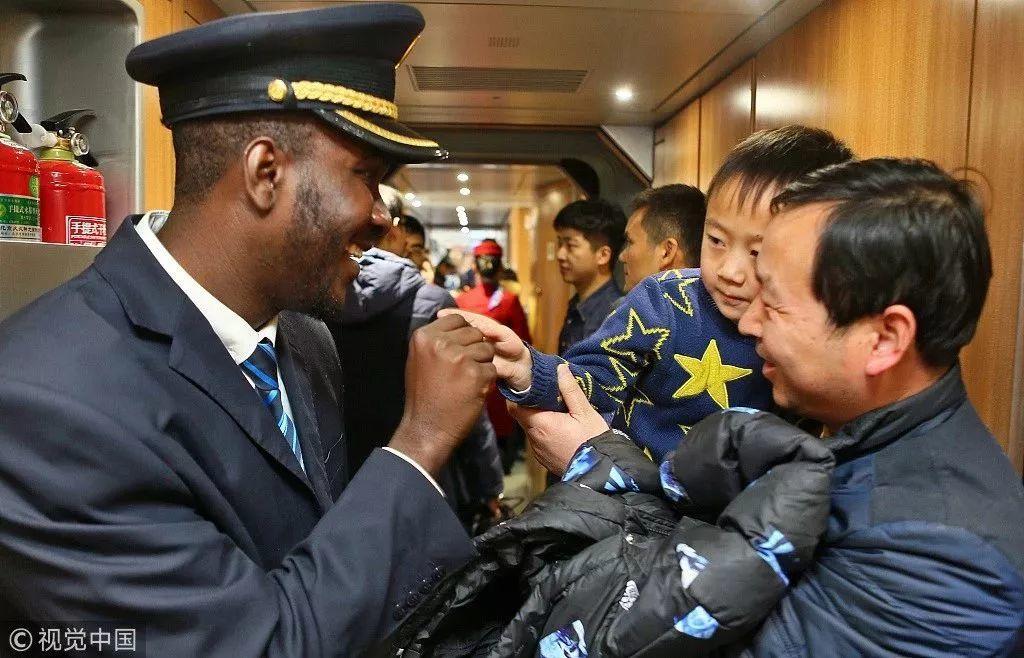 © Image | 视觉中国
At Zhengzhou East station, in the capital of Henan Province, an alarm buzzed after a woman inserted her train ticket into the ticket check machine.
"Please stay behind the yellow line," Mwamba Malama, from Zambia, said in Chinese while helping the woman to place her ticket in the machine correctly.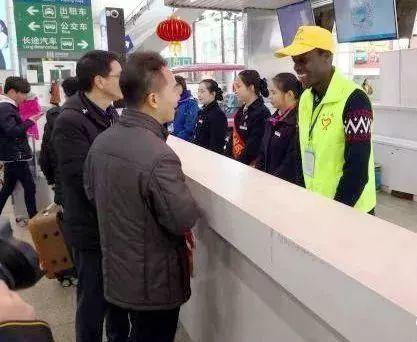 © Image | Google
Malama, 23, has been studying in the city for two years. He decided to become a railway volunteer to help passengers when the station is busy during the Spring Festival travel rush, known as the "Chunyun."
Last year in Wuhan, 28 foreign students from 15 countries donned brightly-colored vests and yellow hats to volunteer to help passengers at the city's railway station, answering questions, carrying luggage, and, once again, posing for countless photos.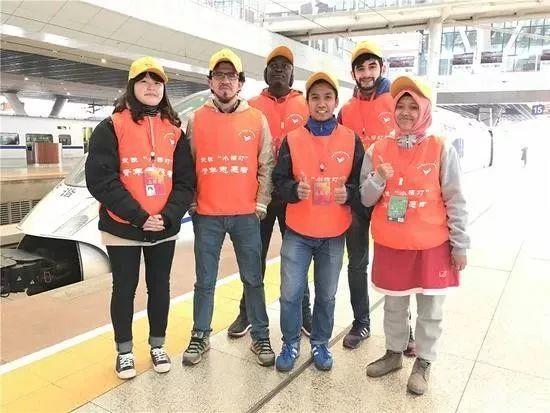 © Image | Google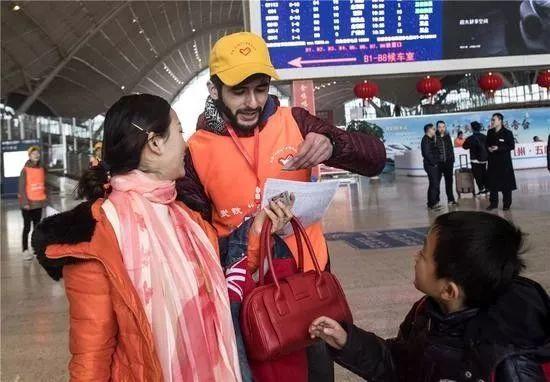 © Image | Google
Last year, a few fortunate residents in Nanjing were treated to quite the unusual surprise over the weekend when opening up their door to receive a delivery. There, standing in front of them, was a smiling foreigner, greeting them in Chinese: "Happy New Year! Wishing you an early happy New Year, here's your package!"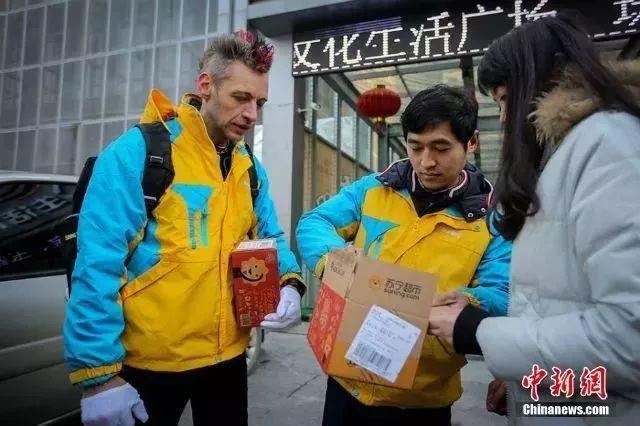 © Image | 中新网
Now, whether you are on your way home, or you have already been home with your parents and friends. We all wish you a safe trip and happy new year!
During the Spring Festival, if you have any unforgettable and interesting experiences, please share with us!