200 Billion Tax Cuts for Small&Micro Businesses! 重磅|小微企业减负2000亿
China will unveil larger-scale tax cuts and tax exemptions for small and micro businesses, a State Council executive meeting chaired by Premier Li decided on Jan 9, which will develop good relations between these businesses and stabilize economic growth and development.
国务院总理1月9日主持召开国务院常务会议,会议指出,发展好小微企业关系经济平稳运行和就业稳定。会议决定,对小微企业推出新的普惠性减税措施。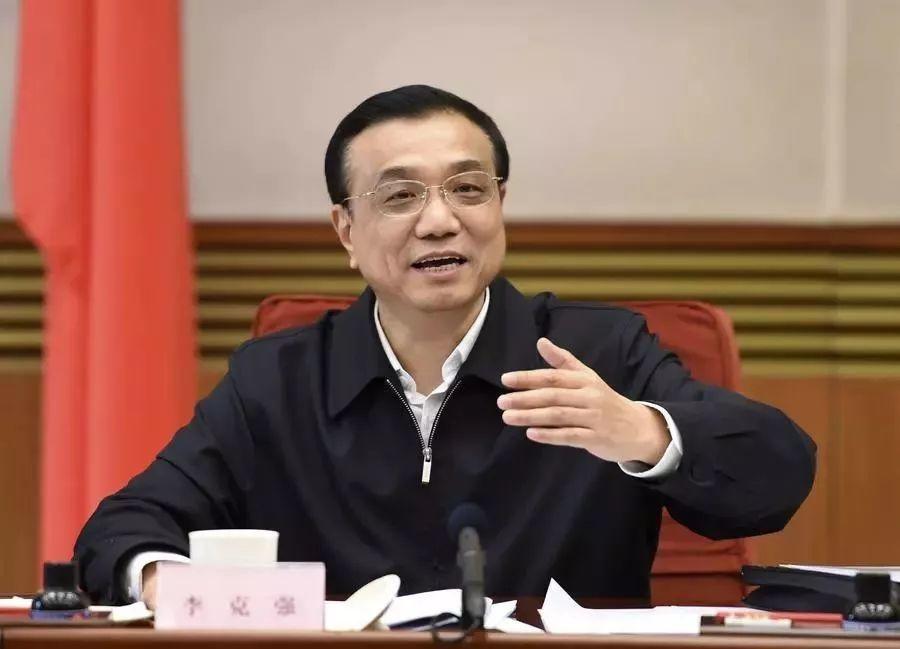 © Image | Xinhuanet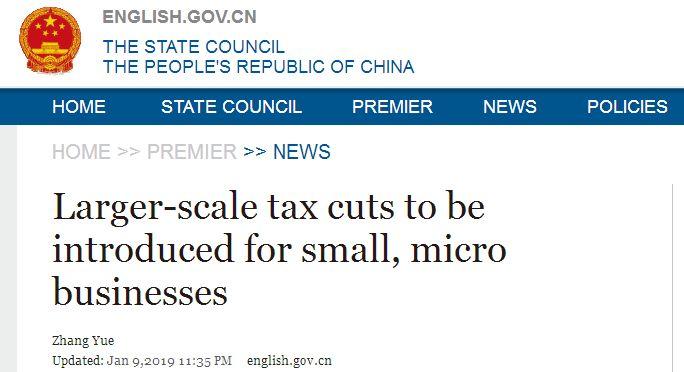 © Image | english.gov.cn
First,the eligibility of small and low-profit businesses to benefit from preferential income tax will be significantly expanded. These businesses with an annual taxable income of less than 1 million yuan and between 1m to 3m yuan will be eligible to have their tax calculated based on 25 percent or 50 percent of their taxable income.
This is expected to reduce their tax burden to about 5 to 10 percent. The adjusted tax incentives are expected to cover 95 percent of corporate tax payers, 98 percent of which will be private businesses.
一是大幅放宽可享受所得税优惠的小型微利企业标准,对其年应纳税所得额不超过100万元、100万元到300万元的部分分别减按25%、50%计入应纳税所得额,使税负降至5%和10%。这一优惠将覆盖95%以上的纳税企业,其中98%为民营企业。
Second, the VAT threshold on small-scale taxpayers will be raised from 30,000 yuan to 100,000 yuan of monthly sales.
二是对主要包括小微企业、个体工商户和其他个人的小规模纳税人,将增值税起征点由月销售额3万元提到10万元。
Third, provincial-level governments will be given the authority to cut taxes up to 50 percent for small-scale VAT taxpayers under several local tax items, including resources tax, as well as education and local education surcharges.
三是允许各省(区、市)政府对增值税小规模纳税人,在50%幅度内减征资源税、城市维护建设税、印花税、城镇土地使用税、耕地占用税等地方税种及教育费附加等。
Forth, The scope of tax incentives applied to investment in high-tech start-ups will be expanded to give more tax breaks to venture capital firms and angel investors investing in these businesses.
四是扩展投资初创科技型企业享受优惠政策的范围,使投向这类企业的创投企业和天使投资个人有更多税收优惠。
Fifth, central government finance will provide stronger general transfer payment to local authorities to make up for possible funding gaps at local levels caused by large-scale tax and fee cuts.
五是为弥补因减税降费形成的地方财力缺口,中央财政将加大对地方一般性转移支付。
The above tax incentives will cover all taxes incurred since Jan 1, and will be effective for a tentative three years, which is estimated about 200 billion yuan tax cuts for small and micro businesses.
上述减税政策可追溯至今年1月1日,实施期限暂定三年,预计每年可再为小微企业减负约2000亿元。