OMG! All FamilyMart Stores Were Selling Expired Food?!
Yesterday, review website Lanmei Testing posted a video about FamilyMart selling expired food, claiming that 21 of its convenience stores in 10 cities across the country did so. It received immediate public attention on Tuesday soon after it was posted on Chinese social networks Sina Weibo and WeChat.
Screenshot of the review website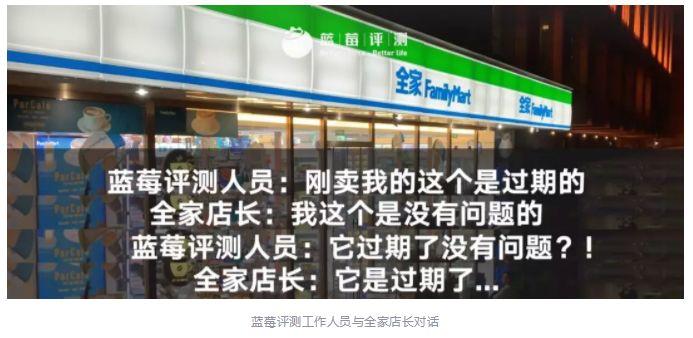 © Image | Weixin
On Weibo, the video accumulated nearly 10,000 comments within hours, while on WeChat the article containing the video had received more than 100,000 page views as of Tuesday evening.
© Video | 蓝莓测评
Is it common for FamilyMart
 to sell expired food?
FamilyMart is one of the most popular convenience store brands in China, with more than 2,500 stores. In the fast-paced urban life, people rely more and more on convenience stores for three meals a day. 
Xu Penghao, chief editor of Lanmei Testing, said the website decided to investigate FamilyMart after one of its staff members bought an expired sandwich at a store he frequented in Beijing. 
Xu said when the customer went back to confront the convenience store manager, the manager showed no surprise and offered two cups of free coffee as compensation, which made him suspect that the sale of expired food was a common occurrence.
"Almost all the FamilyMart stores
 were selling expired food!"
The website randomly surveyed a number of FamilyMart convenience stores in Beijing and found that six stores were selling expired food within two weeks. Then the staff carried out sampling tests one city per day.
The results were shocking: 
Almost all the FamilyMart of all the tested cities were selling expired food!

© Image | Weixin
Its video included footage of an investigator purchasing a cake that was one day past the expiration date at a FamilyMart store on Wangfujing street in Beijing on Nov 14.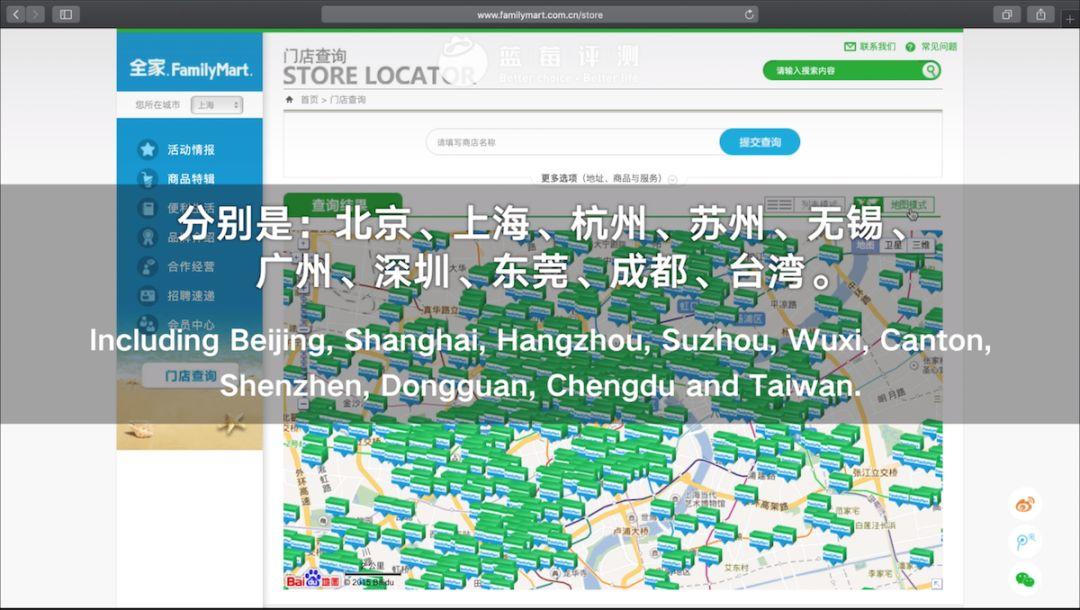 © Image | Weixin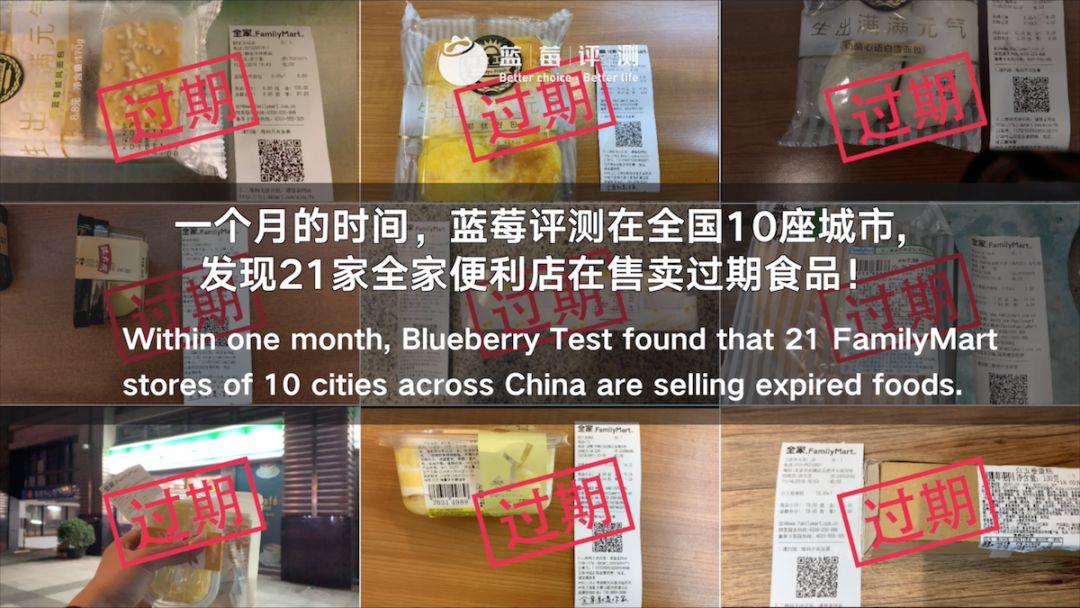 © Image | Weixin
From November to December, Lanmei Testing said, it visited 100 FamilyMart stores in 10 cities, including Beijing, Shanghai and Guangzhou and discovered expired food, especially bread and cakes, on shelves in 21 stores. 
Among them, FamilyMart stores in Fudan University and Shenzhen University were also found expired food. Lanmei Testing said it has preserved all its recordings taken in one shot and vouches for their authenticity. 
FamilyMart stores in Fudan University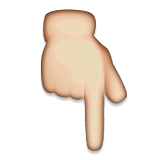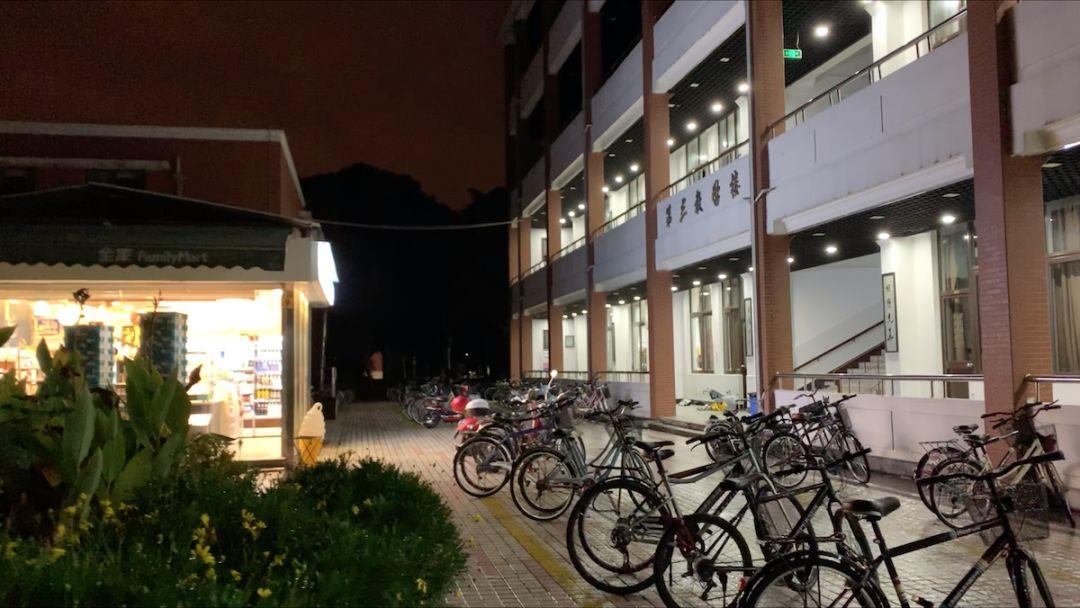 © Image | BAIDU
In addition, expiring food stocked,  receipt date tampered and other issues were found many times in the course of the investment.
Many of the netizens commented that they have experienced similar issues in different convenience stores, including 7-11 and Lawson.
FamilyMart Denies 
Selling Expired Food
In response, FamilyMart's China operator, Shanghai Fumanjia Convenience Co, issued a statement on Tuesday afternoon saying the company has strict rules prohibiting sales of expired food and has inspected the stores mentioned in the video and found no such offenses. 
Statement issued by FamilyMart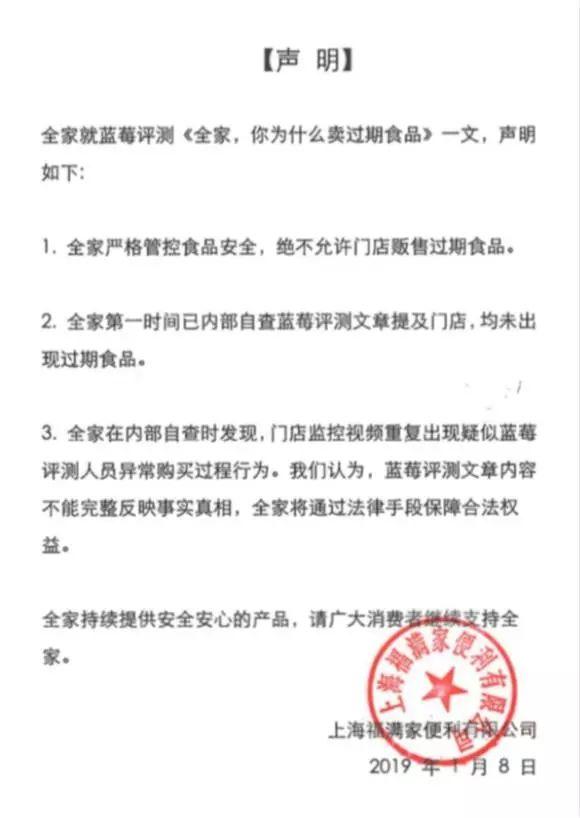 © Image | BAIDU
Instead, as it checked surveillance footage around the time when Lanmei Testing shot videos at their stores, it said, some "unusual" purchases were discovered that might have ended up in the video.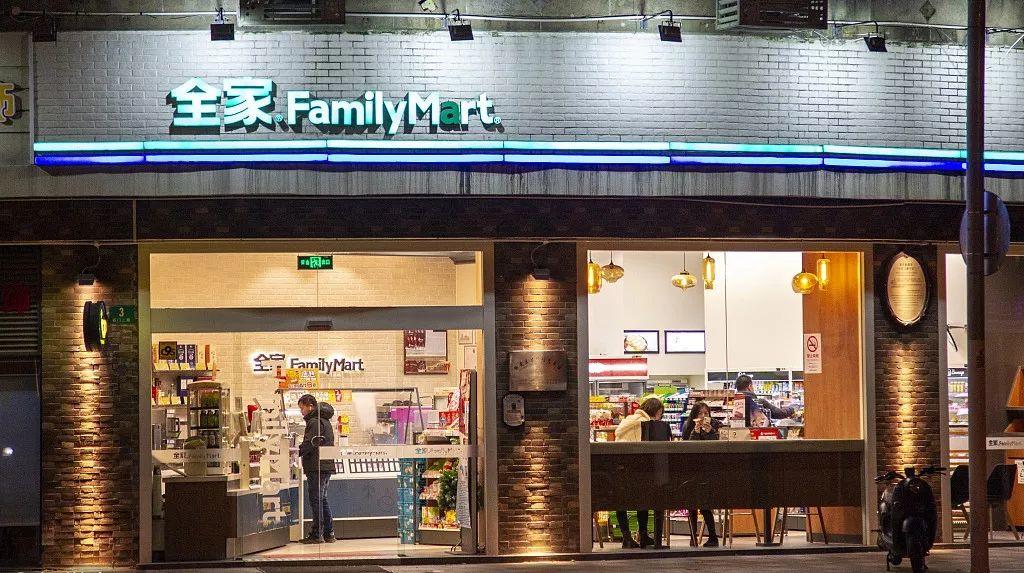 © Image | 视觉中国
In an online briefing session with the media, Wang Yiwen, the company's public relations manager, said the company has strict internal management rules for removing expired food, and that it might resort to the courts to defend its reputation.
"We are not targeting anyone, but want to raise the attention of all convenience stores to make food safety a top priority," Xu said.
Chinese news website Thepaper.cn reported that the Shanghai municipal market supervision bureau was investigating the case.
In a FamilyMart store on Huaihai road in Shanghai, staff members said they had received instructions to double-check the shelves for any expired food.