Trademark Online Service System Is Fully Launched Now!
The online trademark service system was launched online, online application, online publication, online announcement and online payment. The trademark registration certificate publicizes six functions in one, which can provide a full range of full-process services for the public. 
Just scan the QR code on the trademark registration certificate, you can enter the trademark registration certificate publicity system to check its content and effectiveness.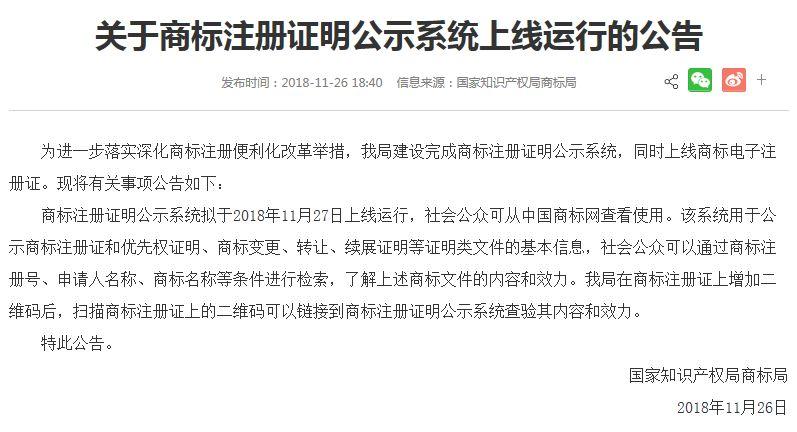 On November 26, 2018, the State Intellectual Property Office held a comprehensive online launching ceremony for the trademark online service system at the China Trademark Building.
According to the notice from the State Intellectual Property Office (Mainland China), from December 2018, the paper version of the trademark registration certificate will no longer be printed. The trademark applicants please know about this new rule!
#Reference for the new and old trademark certificate:
Old version of 

paper trademark certificate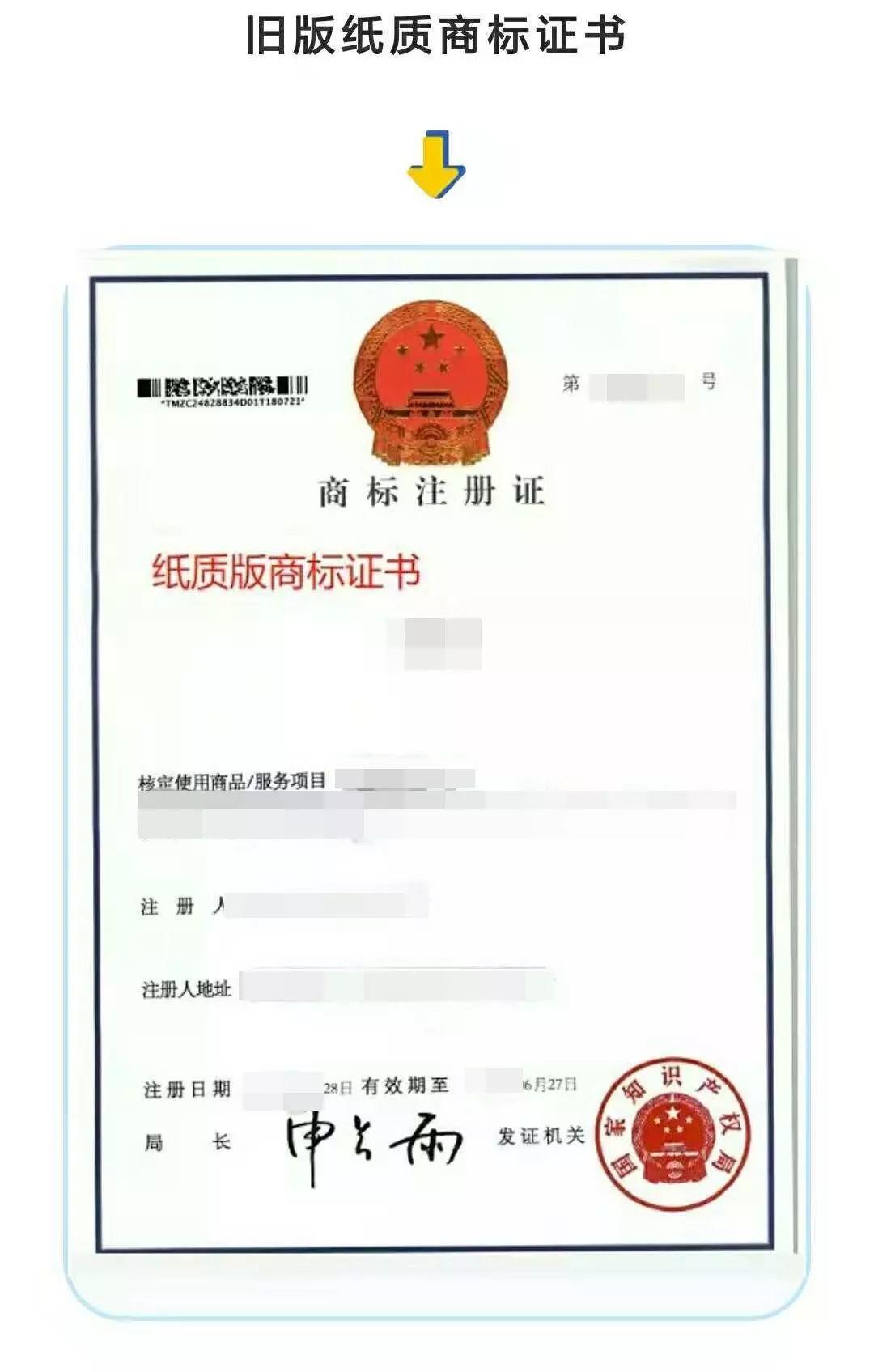 New version of 

electronic trademark certificate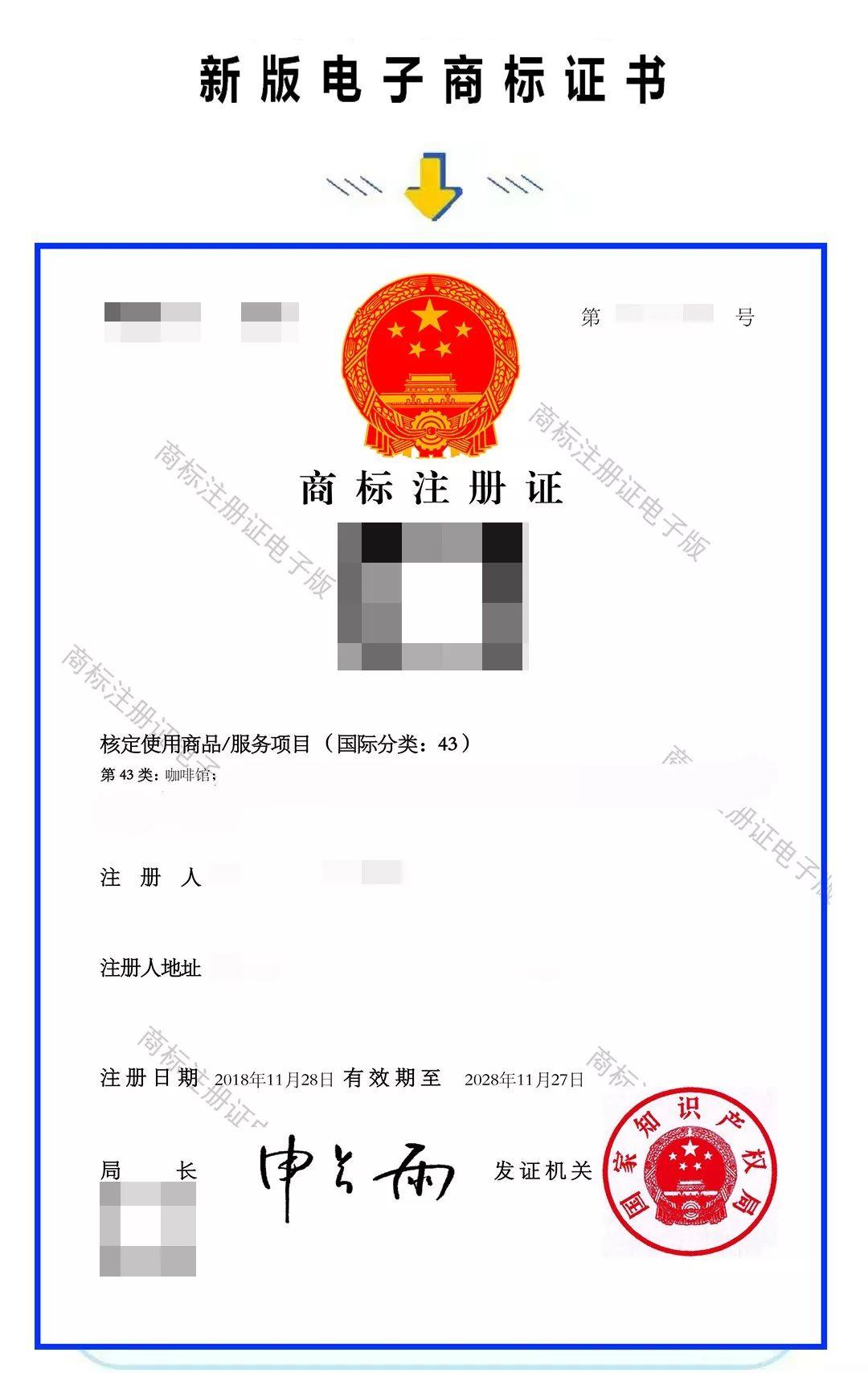 Electronic trademark 

registration certificate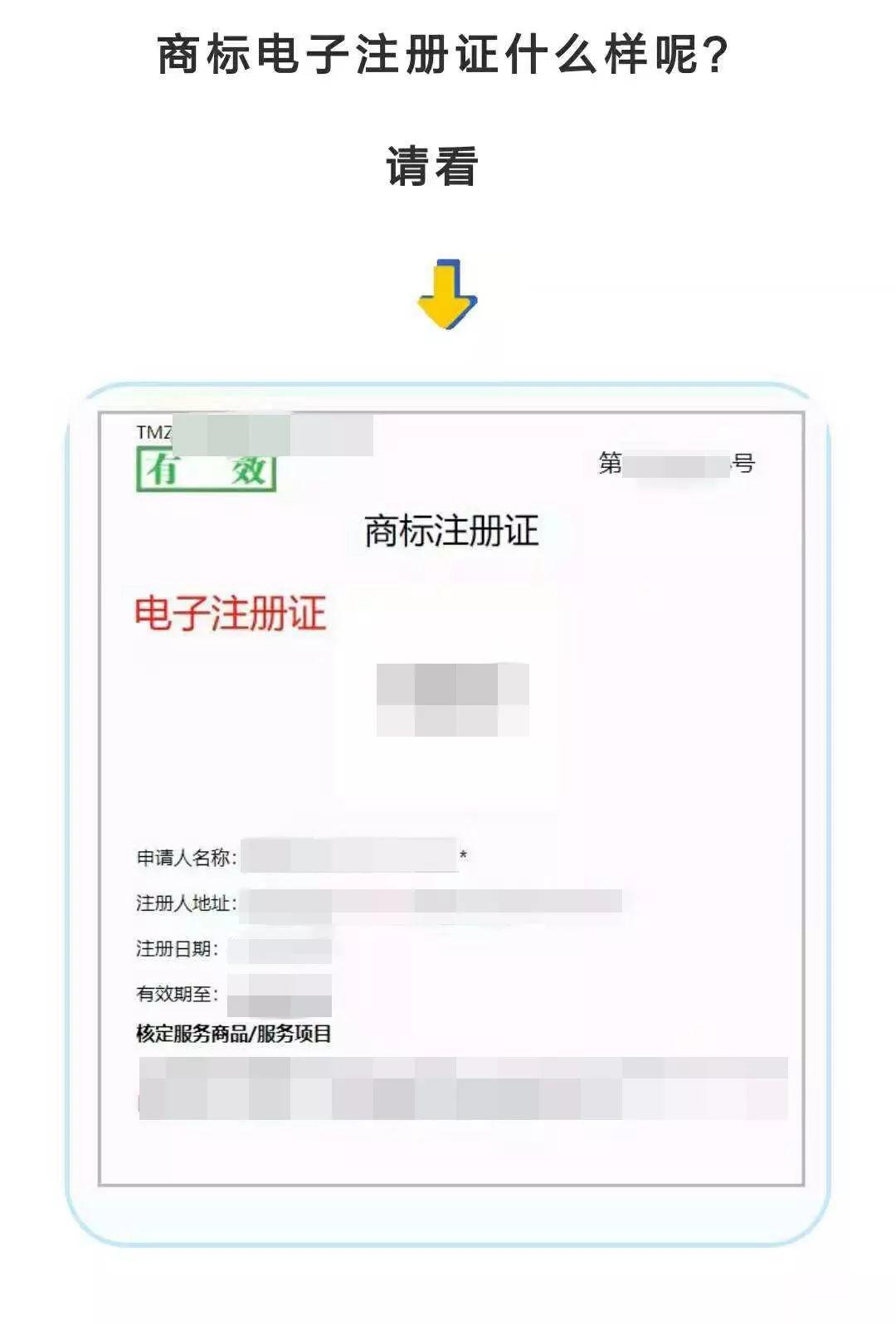 The State Intellectual Property Office continued to promote the reform of trademark registration facilitation, aiming at 
Realizing trademark registration facilitation, 

Improving trademark informatization level, 

Improving trademark review mechanism, 

Simplifying procedures optimization process, 

Expanding trademark application channels as means to effectively deal with trademark registration in China. 
With the rapid growth of applications, the review cycle will be further shortened to meet the needs of entrepreneurial innovation and further optimize the business environment.
On November 27, 2018, the trademark online service system was fully operational. Applicants can directly handle 24 trademark transactions including Madrid International Registration through the login system, and receive all 112 trademark documents including trademark electronic registration certificates.