Christmas Cancelled in This North China City!
A North China city near Beijing has banned Christmas sales and decorations. However, the city's urban management bureau said the move is not targeted at Christmas but to maintain a clean city environment for an upcoming awards competition.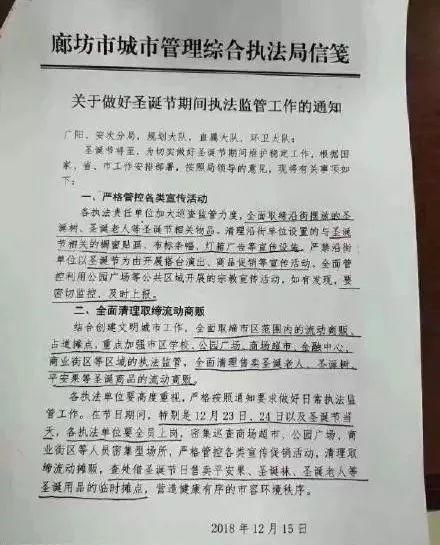 © Image | WEIBO
The Urban Management Bureau of Langfang, North China's Hebei Province issued a notice on Sunday that bans Christmas trees on streets. Stores are not allowed to put up posters, banners or light boxes about Christmas sales. Outdoor performances to celebrate the holiday or promote sales are also prohibited.
City peddlers are forbidden from selling Christmas related items like Christmas apples, Santa costumes and stockings, or Christmas trees.   
All bureau employees are required to be on duty from December 23 to Christmas Day to inspect Christmas-themed promotions, the notice said.
The notice, which has been circulating online, said that religious activities in public spaces such as parks and squares around Christmas must be closely monitored and reported to senior authorities.
Clean City Environment for 
National Civilized Cities
An employee from the bureau, who demands anonymity, said on Monday that the action is not targeted at Christmas, but an effort to pass the annual rating of "National Civilized Cities." 
The National Civilized City award, presented every three years based on annual ratings, represents the highest honor to a city as it has strict standards in a variety of aspects, including the city's social development, economy, infrastructure construction and public services.
"Managing roadside stalls and migrant vendors is our routine work. Christmas is a time when such illegal activities are prevalent," the employee said, noting that retailers usually seize on the holiday to sell goods, sometimes in unlawful ways.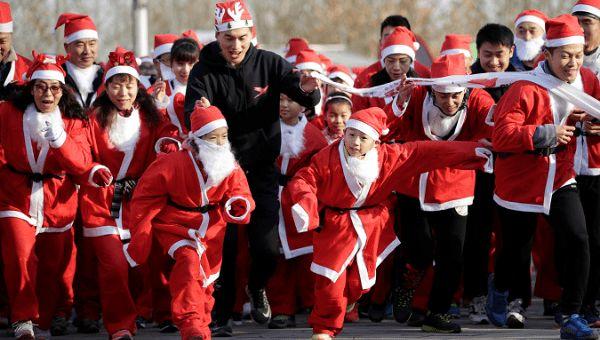 © Image | WEIBO
Despite Langfang's regulation, celebrating Christmas is not uncommon in the country, especially in major cities like Beijing and Shanghai. Christmas items are on sale and the Joy City, a comprehensive shopping mall in Chaoyang district of Beijing, has set Christmas trees and decorations several weeks before the holiday.
Zhu Wei, a professor at the China University of Political Science and Law, told the Global Times on Monday that most people regard Christmas as a time of party and shopping with "little understanding of its cultural or religious implications." 
The urban management bureaus and schools are aimed to regulate retailers and students' behaviors in a time of joy and celebrations rather than rule out the holiday in China, Zhu said.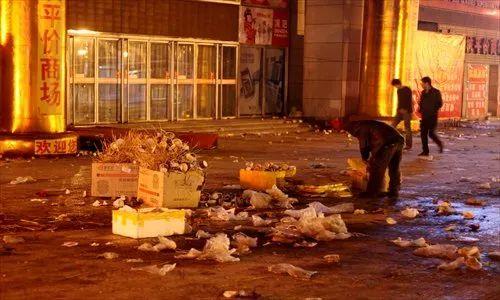 A photo taken near the city center of Xi'an, Shaanxi Province, shows garbage from Christmas Eve celebrations. Photo: CFP