No More Visa Agency In China? Fake News!
Recently, you may have heard the news about the Chinese government to ban visa agencies. Since then, many expats in China are worried about how to deal with the work visa and residence permit after that.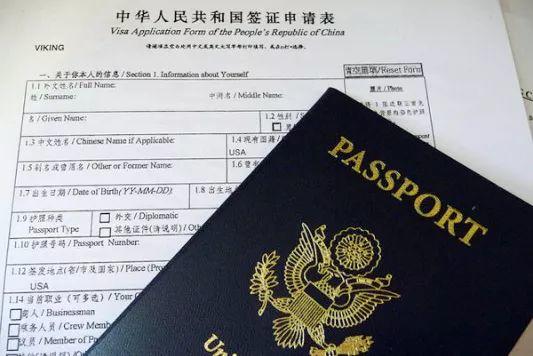 © Image | GOOGLE
Actually, you don't need to worry too much because the article you read before may be a clickbait!
Official Notice from the Gov.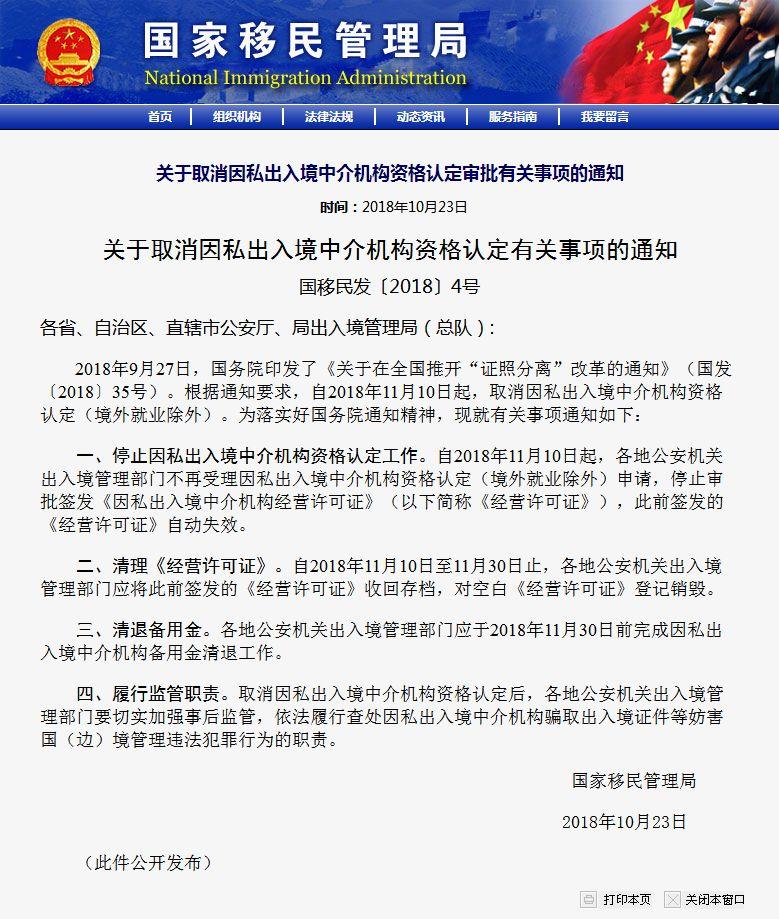 © Image | 国家移民管理局
Translation of the notice above
According to the "Notice on Promoting the Implementation of the Separation of Business Licenses and Permits" issued by the State Council on September 27, 2018, the qualifications for private entry and exit intermediaries (excluding overseas employment) will be revoked in October 2018.
1. Qualification to stop entry and exit agencies for private purposes
Since November 10, 2018, the entry and exit administration departments of public security organs will stop accepting applications for private entry and exit intermediaries (excluding overseas employment) and will stop issuing business licenses for private entry and exit agencies (hereinafter referred to as "business licenses"). The business license issued at the same time will automatically become invalid.
2. Clean up the business license
From November 10 – 30, 2018, the exit and entry administration departments of the public security organs of various localities shall take back the original business licenses, file them, and destroy the blank business licenses.
3. Return the reserve fund
The exit and entry administration department of the public security organ shall complete the work of returning the reserve fund to the intermediary agency by November 30, 2018.
Correct understanding should be…
After the communication and confirmation with the China Immigration Bureau, the correct understanding should be as follows:
This agency permit is mainly about Chinese people going abroad or Chinese immigration abroad, not involving foreigners coming to China, working in China or immigrating to China.

According to the notice, the bureau will stop the permit application from November 10, 2018, and all previously issued licenses will be invalid automatically.

It means that every company can engage in Chinese immigration without a license (before this business is limited).
How'll new regulations affect you?
The new regulations will further open up the private immigration services market because they can operate legally without the need for relevant qualifications. Therefore, there may be many small-scale agents, and it is important for you to choose a good service provider wisely.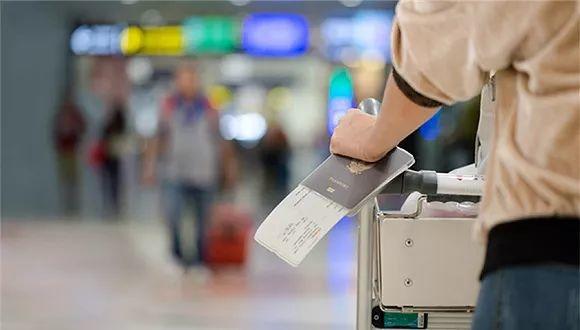 © Image | GOOGLE
Since the new regulations specifically focus on the "migration services for Chinese people", it will not have any major impact on foreigners working in China.
Thanks for visiting HACOS, and welcome u check back frequently to see the news.
【HACOS】leading business services provider!