New Super Typhoon Headed Towards East China Sea!
Less than two weeks after Typhoon Mangkhut made landfall in the Philippines and South China, another super typhoon has developed in the Pacific Ocean.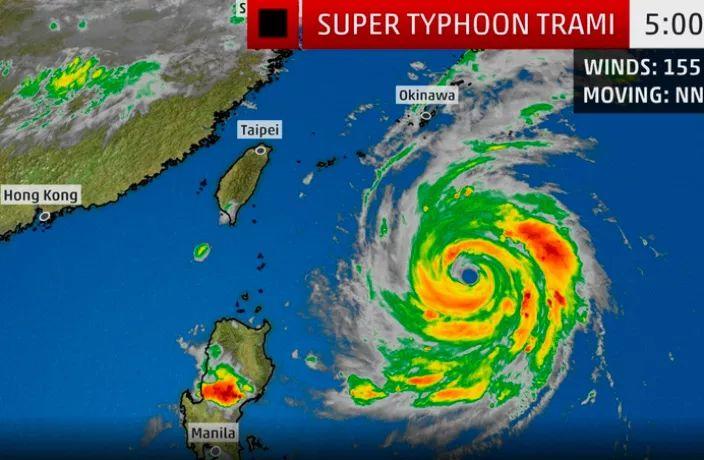 Super Typhoon Trami, as the storm has been dubbed, is increasing looking like it will graze Taiwan before heading northwest towards Japan, and, as of Tuesday morning, reached "Category 5 intensity," according to the Weather Channel. 
At approximately 6.30pm Tuesday, Trami was unleashing winds equivalent to a Category 4 hurricane (as per the Saffir-Simpson Hurricane Wind Scale) around 640 kilometers south of Okinawa. 
The super storm is the sixth (and hopefully final) storm to reach Category 5 strength this year. Typhoon season in East Asia usually comes to a conclusion by the end of November.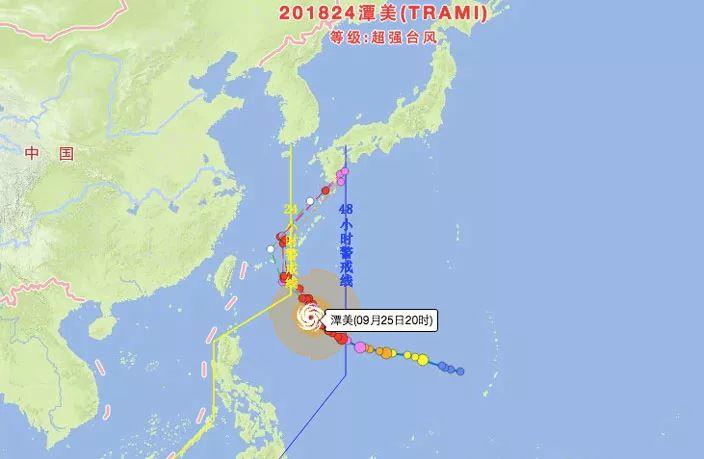 Image via typhoon.zjwater.gov.cn
Trami started as a tropical storm with 104-kilometer-per-hour winds on Saturday morning and significantly intensified over the weekend. According to the Washington Post, winds near the eye of the storm were moving at around 240 kilometers per hour by Monday afternoon. 
On a positive note, the storm is currently moving slowly across the Pacific Ocean, giving residents in its path "several days to prepare for possible impacts or evacuations," according to AccuWeather. 
Current projections show the storm moving northwest throughout the week, likely arriving in Okinawa, Japan sometime between September 28-30. According to Focus Taiwan, the storm is unlikely to make landfall on Taiwan, although the storm's outer bands could bring heavy rains to the northern portion of the island.
Unless the storm makes a drastic shift, the Chinese mainland is unlikely to experience strong winds or heavy rains.