Foreign Woman Stole Seat on Train & Threw Water at Others!
A woman who threw water at her fellow train passengers has apologized after the conductor intervened in the latest row over seating to flare up on China's railways.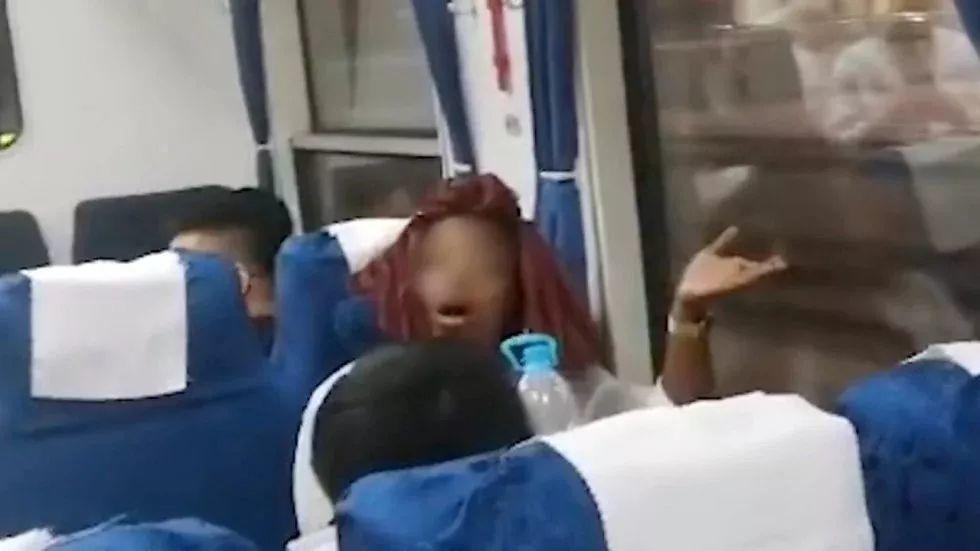 © Image | SCMP
Witnesses travelling from Shanghai to Fuyang, Anhui province in northwest China on Sunday night told Beijing Youth Daily that the woman remained silent when she was asked to move by the rightful owner of her seat.
Thinking there might be a language barrier, she was asked again, in English, to leave the seat but still did not respond.
© Video | 澎湃新闻
A conductor was called and the woman told him "I don't care", refusing even to show her ticket when asked.
The woman became emotional when onlookers began shooting video of her with their phones and shouted at them in Chinese, "Don't shoot. Didn't you hear me saying not to shoot?"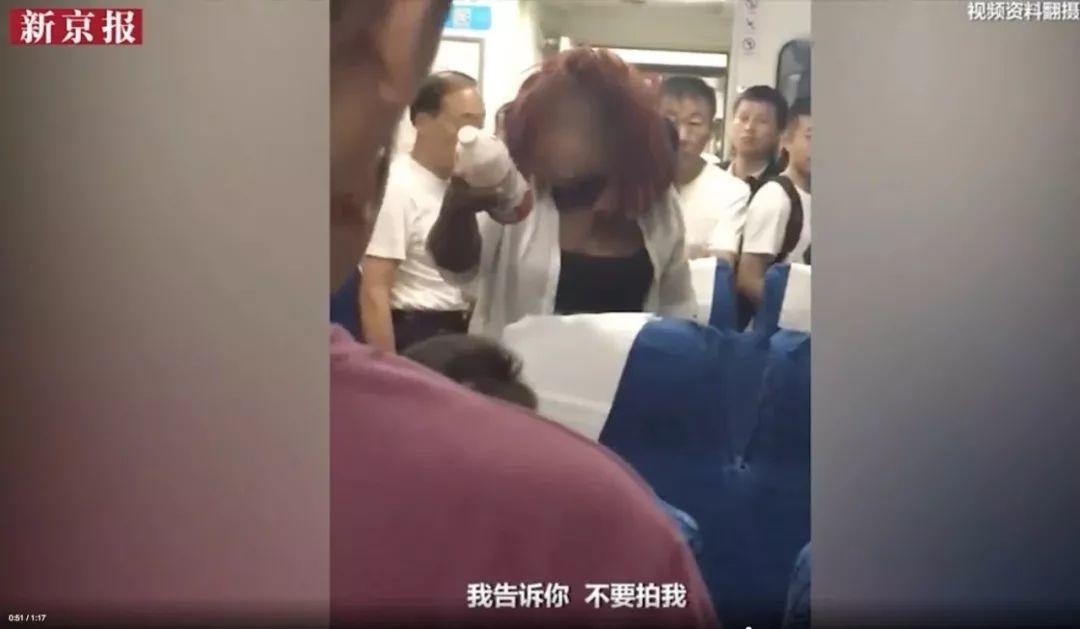 Another passenger's voice can be heard in one video saying, "It is popular these days to occupy another's seat, even for a foreigner."
The woman reacted by throwing water at the man holding the camera, twice within a few seconds, just before the video clip shows a chaotic scene with wet shoes and trousers.
According to a witness on the train the woman was then taken away.
The Shanghai Railway Administration confirmed the incident on Weibo and said the woman eventually left the seat following the intervention of train conductors. She had also apologised to the passengers who had been hit by the water.
This is the latest in a series of incidents involving train passengers taking other people's seats and refusing to move, some of which have ignited national anger.
Same Cases Happened to Chinese
Last Thursday in northern China an elderly man was dragged from a seat by other passengers on a train from Zhengzhou to Hebi in Henan province.
According to People's Daily on Weibo, the man had sat in a college student's seat and refused to move.
"Why are you sitting in somebody else's seat?"
"Who said this is someone else's seat!"
"You see, it is on your ticket."
"I have a ticket! Do you mean I am without one?!"
The resulting argument lasted half of the two-hour journey until his fellow travellers could bear it no longer and intervened.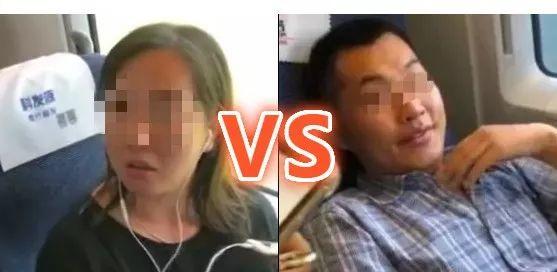 © Image | CHINADAILY
Another passenger, surnamed Zhou, refused to leave a window seat last Wednesday while travelling in southern China from Yongzhou, Hunan province to Shenzhen, Guangdong province.
Zhou was barred from taking trains for 180 days and fined 200 yuan (US$29) for "disturbing order on public transport".

The local train bureau of Guangzhou, South China's Guangdong province, also said on its Weibo that the rule-breaking passenger will be put on a railway blacklist for 180 days. [Screenshot via Weibo]
And a man who was put in the national spotlight last month for taking the wrong bullet train seat, was also fined 200 yuan and barred from taking trains for an unspecified time.