Measures Tightened! Cities Step Up Efforts to Contain Outbreak
Many Chinese cities have upgraded measures, including multiple rounds of nucleic acid testing and travel curbs, to contain the latest COVID-19 outbreaks. Let's check if you have any travel plan in recent days. 
The Chinese mainland on Monday reported 61 new locally transmitted COVID-19 cases, the National Health Commission said in its daily report on Tuesday. 
Of the locally transmitted cases, 45 were reported in Jiangsu, six in Hunan, three in Hubei, two each in Henan and Yunnan, and one each in Beijing, Shanghai and Fujian, according to the commission. 
Also reported were 29 new imported cases, of which eight were reported in Yunnan, six in Guangdong, three each in Tianjin, Shanghai and Sichuan, two each in Jiangsu and Shaanxi, and one each in Fujian and Shandong. 
No new suspected cases or deaths related to COVID-19 were reported in the day, the commission added. 
China's current COVID-19 prevention measures are still effective while the recent local outbreak in Nanjing, East China's Jiangsu province, may spread to more areas, a health official said on Saturday. 
Amid the latest COVID-19 surge with the Delta variant, more and more cities have adopted stricter prevention and control measures. 
According to Guangzhou Center for Disease Control and Prevention (CDC), those who came to Guangzhou within the past 14 days shall take the nucleic acid testing. 
Arrivals to GZ and other cities in Guangdong province who have been to cities that have recently reported COVID-19 cases should report to their communities of residence as soon as possible, and undergo a 14-day quarantine or medical observation. 
Starting from August 2, every individual entering Guangzhou Baiyun International Airport terminals must have their health code inspected at the entrance by providing valid ID (including ID card, passport, etc.), and their temperature measured as well. 
Baiyun airport has recently set up anti-pandemic checkpoints at all entrances of the terminals. Passengers with Chinese ID card are eligible to go through automated channel with a wipe on the machine. 
Others passengers can opt for human inspection with a passport or "permit for commuting between the Chinese mainland and Hong Kong and Macao". 
Shanghai Hongqiao Airport and Shanghai Pudong International Airport have strengthened epidemic prevention and control measures following the recent outbreak of coronavirus in east China's Nanjing. 
Staff members were arranged to check the health code of all passengers arriving in Shanghai one by one. The health declaration desks were set up in airports for passengers to declare on their own initiative. 
Arrivals to Macao who have been to the following places within the past 14 days are required to undergo a 14-day medical observation.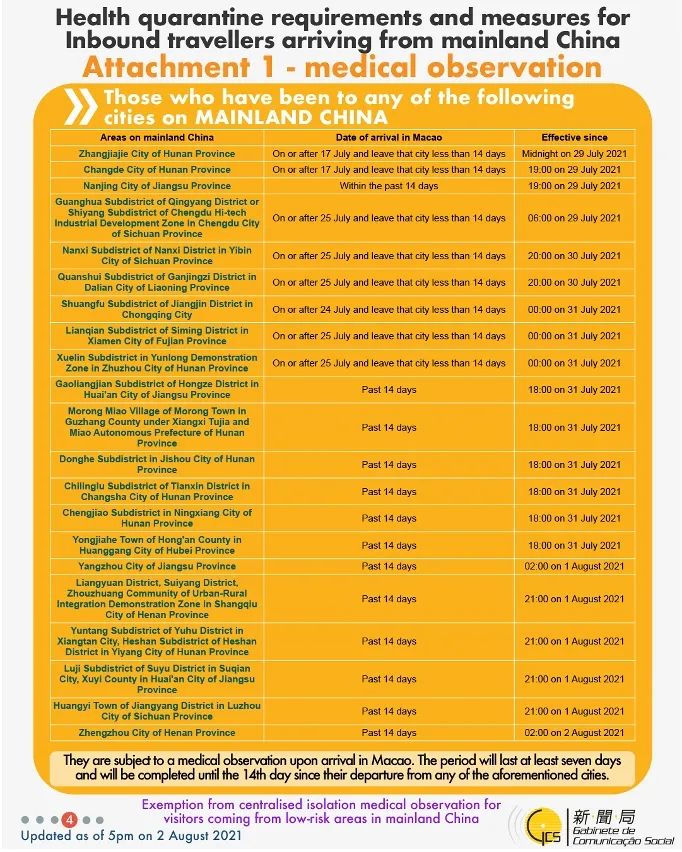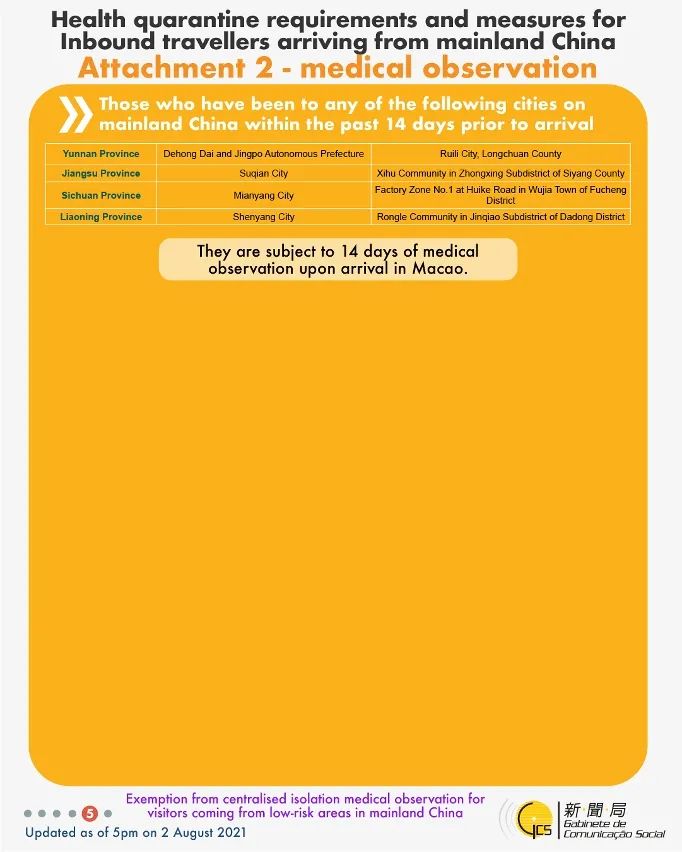 For more measures launched in Chinese cities, please check the latest updates of local news. 
We will keep following the updates on the latest pandemic prevention & control measures and entry-related policies. Stay tuned! 
If you have any questions about coming to China, please feel free to contact
HACOS
!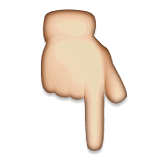 In order to help you reach the latest update on the global pandemic situation, HACOS has set a quick link on the menu of our WeChat page. Follow us, you can check it whenever you want!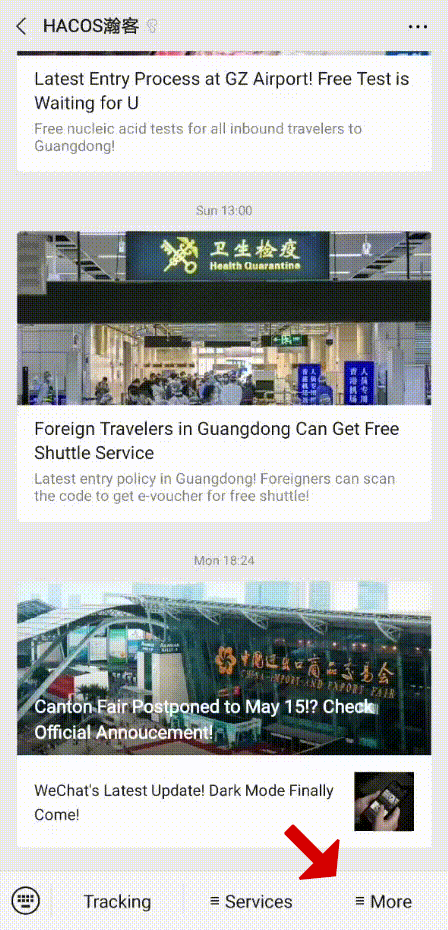 Share to let your friends know!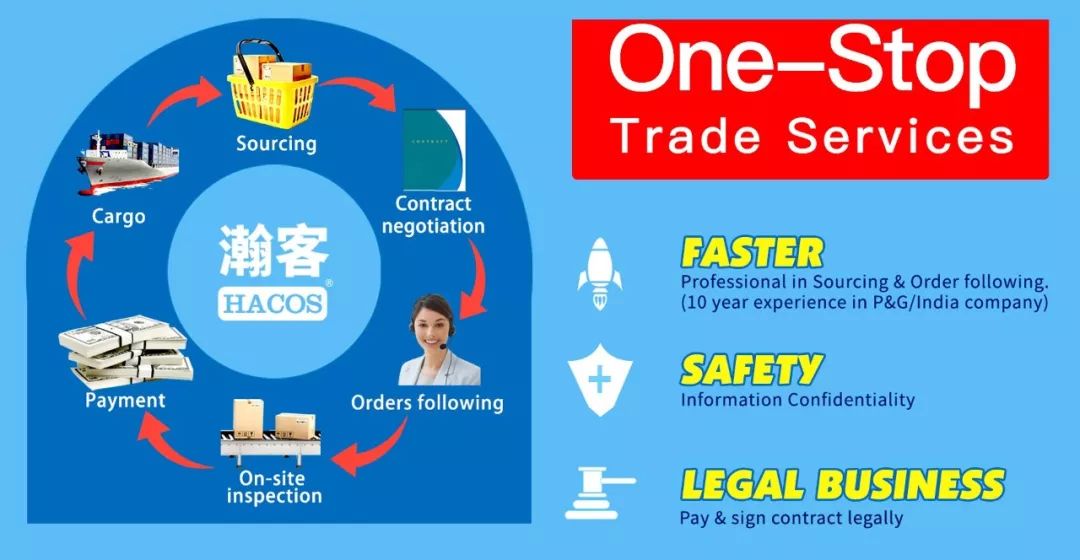 SOURCE | China Gov / China Daily / 广东发布
👇These Articles May Help You

| | |
| --- | --- |
| | You'll Be Blacklisted for These Transactions! Strict Rule! |
| | RMB With These Numbers Are All Fake! Pay Attention! |
| | How Much Money Can I Bring When Entering China? |