New Chinese Policies Affect You Soon! Let's Check
A series of new policies and measures have now been or will soon formally adopted and come into force. Let's see how they will affect your everyday life in China and check the updates of important news! 
– 01 –
Spring Festival is coming! Happy Chinese New Year!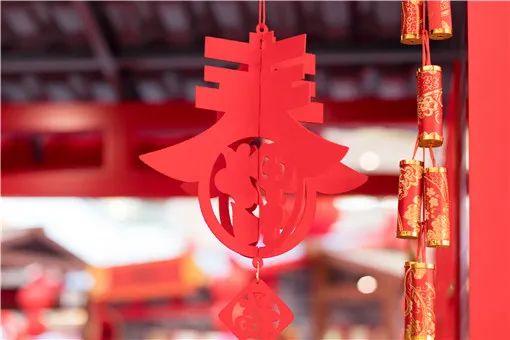 This year's Spring Festival falls on Feb 12, it's the Year of the Ox. There will be a 7-day holiday the Chinese New Year from Feb 11 to 17. 
HACOS will be off for 8 days from Feb 10 to 17, and we'll back to work on Feb 18 (Thur). Please contact us in advance if you have any need. 
According to the Regulation on Public Holidays for National Annual Festivals and Memorial Days, there are 7 Chinese festivals having a holiday for all citizens. 
We have summarized the related info and make the calendar for 2021, you can
click here
or check the following link the get the full content. 
Stricter measures introduced for Spring Festival travel rush 
As the Spring Festival travel rush kicked off last week, transportation operators have tightened measures to prevent the resurgence of COVID-19 cases and provide better service to passengers. 
This year, to curb the resurgence of the novel coronavirus, top authorities advised people not to travel and to celebrate the holiday where they work and live. 
Transportation authorities also released guidelines to regulate measures to curb the virus, including wearing protective masks and increasing the frequency of disinfection. 
Also, passengers are required to follow epidemic control protocols during the journey, including presenting their health code, going through temperature checks and wearing masks. 
Now you can return flight and train tickets without extra charge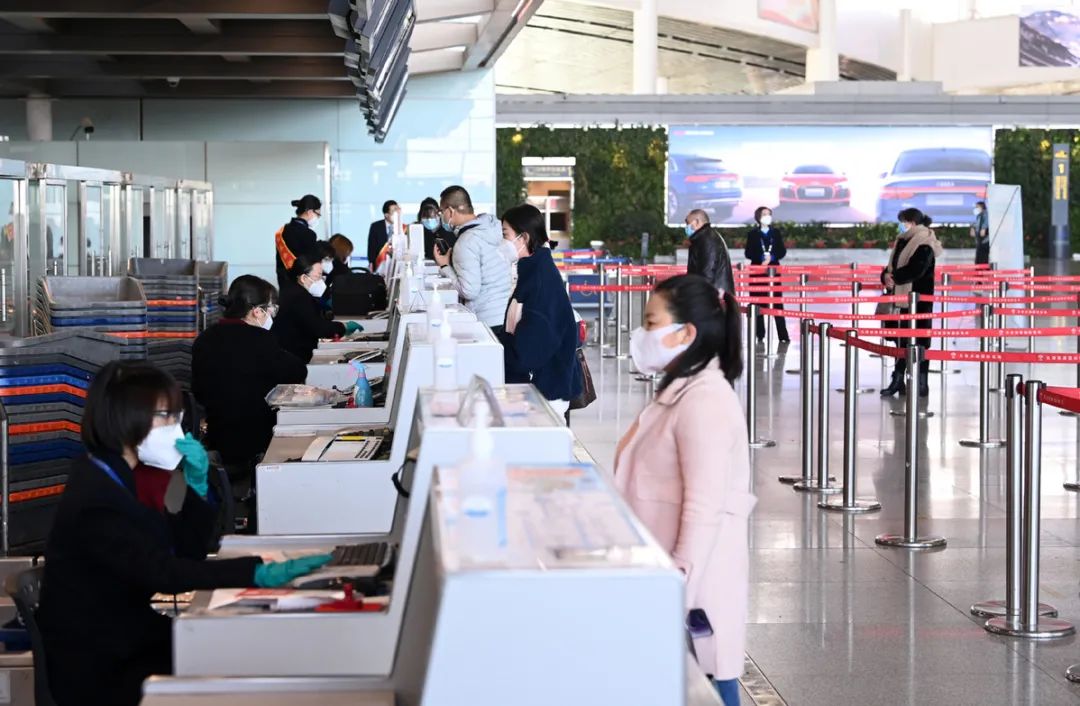 To help reduce nonessential travel and lower the risk of the virus spreading, ticket return policies for rail and air travel have been changed to better serve customers. 
According to the Civil Aviation Administration of China (CAAC), flight tickets during the travel season can be returned or changed once without extra charge.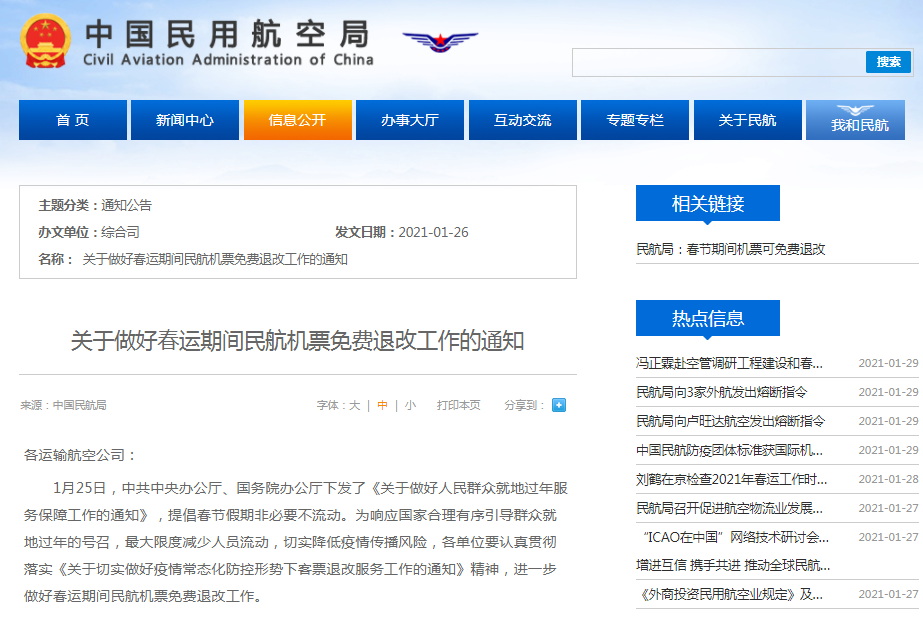 △ Screenshot about the notice issued by CAAC
Since Jan 14, train tickets could be returned without charge up to eight days before the trip. The limit was previously 15 days in advance. Extra charges are still levied when tickets are returned within seven days. In addition, train tickets can be purchased 15 days before the trip instead of 30 days. 
Foreign investment negative list comes into effect from February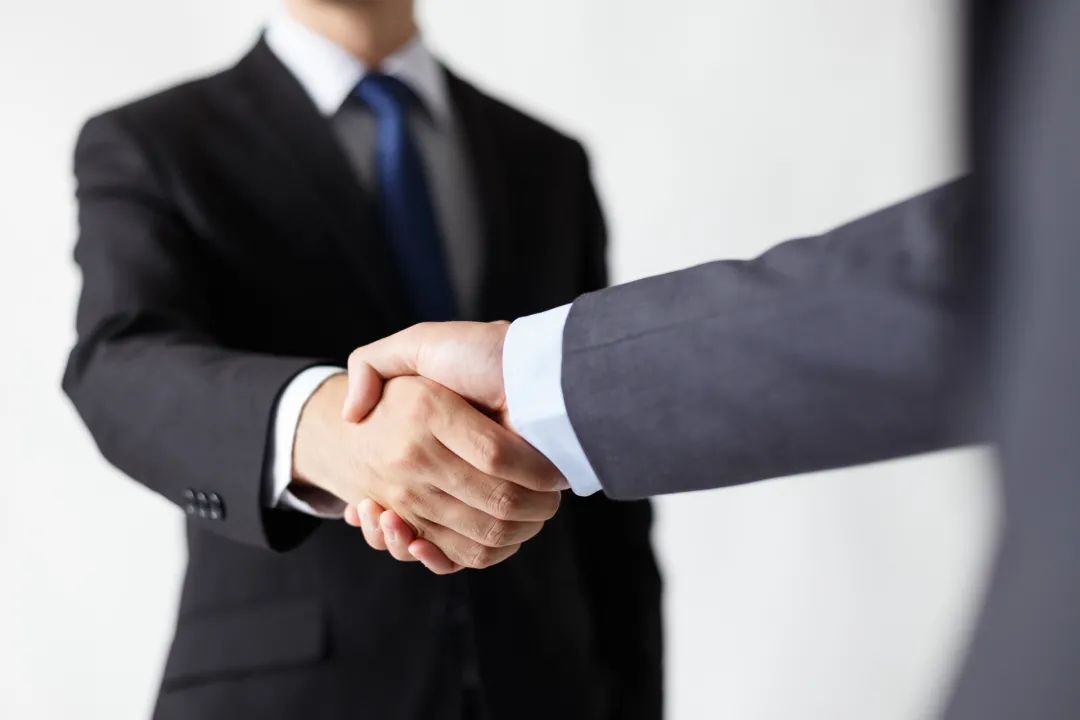 Last year, China unveiled the 2020 negative list for foreign investment access in Hainan free trade port. The list becomes effective from Feb 1, 2021. 
The negative list, jointly released by the National Development and Reform Commission and the Ministry of Commerce, introduces measures to promote opening-up in crucial areas, such as value-added telecommunications and education, expand commercial services, and to ease market access in the manufacturing and mining industries. 
Restrictions on foreign investment access to online data processing and online transaction processing businesses will no longer apply when the list takes effect. 
Foreign ownership limits for passenger car manufacturing will be lifted. Regulations prohibiting foreign investment in the exploration, mining and ore dressing of rare earth, radioactive minerals and tungsten will no longer apply either. 
China suspends entry by certain foreign nationals with valid visas or residence permits
On Jan 30, the Consulate-General of China in Toronto issued the Notice on the Temporary Suspension of Entry into China of Foreign Nationals Holding Valid Chinese Residence Permits of Three Categories. 
In view of the current COVID-19 situation and the need of epidemic prevention and control, new adjustments have been applied with regard to entry into China of foreign nationals in Canada holding valid Chinese residence permits. 

According to the new adjustments, all foreign nationals who hold valid Chinese residence permits for work, personal matters and reunion are temporarily not allowed to enter China from Canada.  Entry with diplomatic, service, courtesy or C visas will not be affected. 

Foreign nationals in Canada coming to China for essential economic, trade, scientific or technological activities or out of emergency humanitarian needs, may contact the Chinese Visa Application Service Center in Canada, and submit their applications after receiving the confirmation from the Center. 

Web of the center: http://www.visaforchina.org/

Once the Chinese Embassy or Consulate-General approves their visa applications, the applicants can enter China with the new visas after this Notice. 

The Chinese embassies in countries including Belgium, the UK, the Philippines, Bangladesh and India have implemented similar measures since November. 

The suspension is a temporary measure and subject to adjustment in future. HACOS will keep following the updates and share the latest info. 

More facilitation measures to be adopted for foreigners living in Guangdong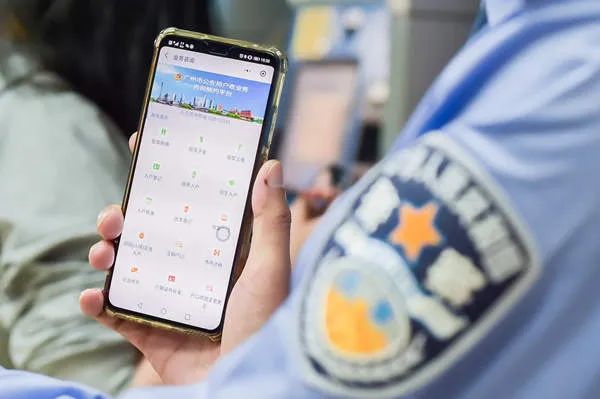 To promote the development of Guangdong-Hong Kong Macao Greater Bay Area, the Guangdong Provincial Public Security Department on Jan 28 launched 20 new measures, covering various aspects of life. 
These measures will help promote the social development of the Greater Bay Area, and will also promote the informatization and facilitation of public security service management. 
With these measures, foreigners can enjoy safer and more convenient life here in the province. 
Foreigners can apply for work permits and work-related residence permits at one time. Foreigners in Guangzhou and Shenzhen can submit all the materials for applying for the work permit and work residence permit at one time, and then they can complete the acceptance and receive the certificates at the same time. This means that the time for applicants to wait for approval will be reduced.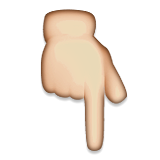 In order to help you reach the latest update on the global pandemic situation, HACOS has set a quick link on the menu of our WeChat page. Follow us, you can check it whenever you want!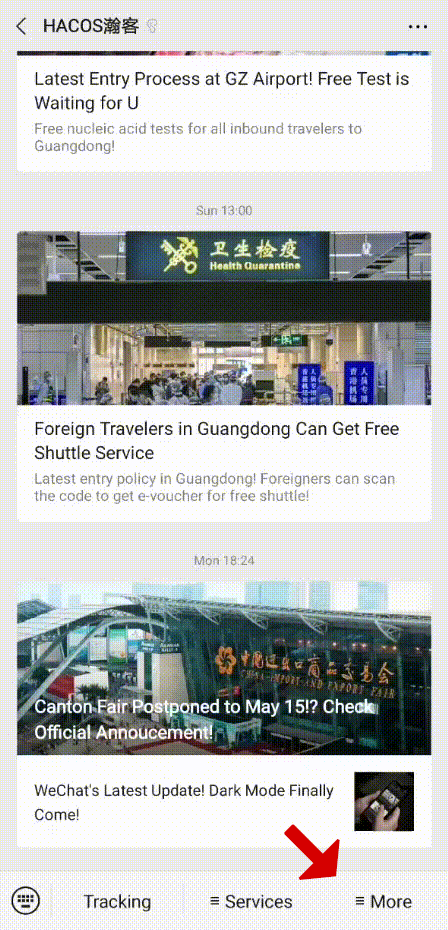 Share to let your friends know!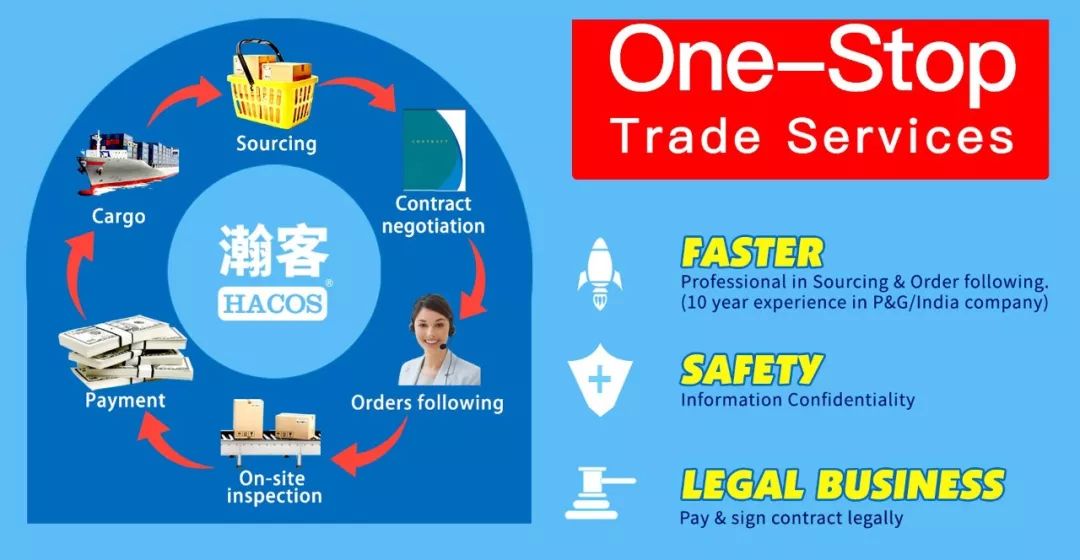 SOURCE | China Gov / China Daily / GDToday
👇These Articles May Help You

| | |
| --- | --- |
| | You'll Be Blacklisted for These Transactions! Strict Rule! |
| | RMB With These Numbers Are All Fake! Pay Attention! |
| | How Much Money Can I Bring When Entering China? |