Foreign Students & Teachers Cannot Return to Schools Until…
Chinese authorities have rolled out plans for school reopenings for the autumn semester and relevant targeted COVID-19 control and prevention measures. Let's check the details! 
Schools across the country will reopen on a staggered schedule in the coming weeks. In order to facilitate the opening of schools for the fall semester, the Ministry of Education and the National Health Commission on Thursday issued a
Guideline on COVID-19 Control and Prevention for Universities, Secondary Schools, Primary Schools and Kindergartens
.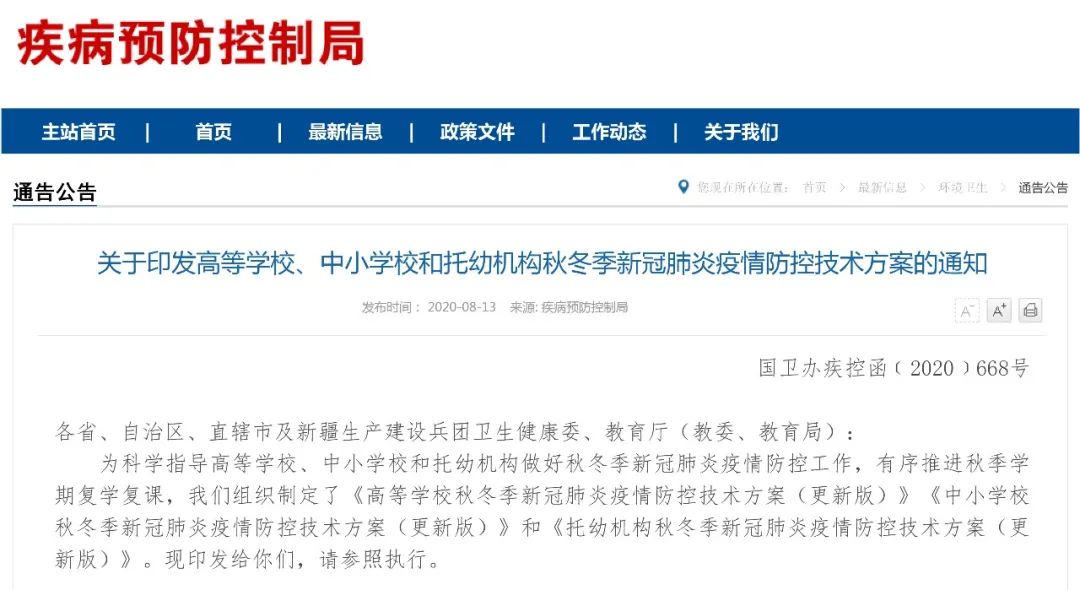 So what do schools and students must do? When can foreign students and teachers return to school? Let's check the details and find the answer! 
According to a CCTV's interview, Wang Dengfeng, director of the MOE leading group office on the COVID-19 epidemic, said that t
he opening time will be determined by schoo
ls in accordance with the local situation. 
It is reported that a number of universities and colleges in cities, including Beijing, welcomed their first batches of students who were checking in or registering on Aug 15.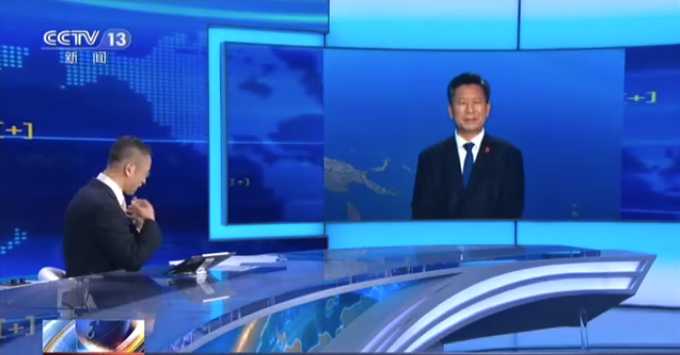 △ Wang Dengfeng explained the guideline
WHAT ARE THE REQUIREMENTS? 
According to the guideline, all teachers, students and other staff from low-risk areas must present a green health code to be able to return to school. Those from medium-risk or high-risk areas will need to have a negative result in a nucleic acid test in the week before their return to campuses. 
College staff and students will not be required to wear masks on campuses. But students and staff entering campuses should have their body temperature checked and their health code scanned, the guideline said. 
Colleges and universities should step up checking, registration and management of food and parcel delivery workers entering campuses, and designate areas for the collection and delivery of parcels, it added. 
The guideline also said kindergarten children will not have to wear masks, but their teachers and other staff are required to do so. Parents who are dropping off or picking up children will not be allowed to enter kindergartens or nurseries. 
Students in primary and middle schools will need to carry medical face masks, but those in low-risk areas will not have to wear them, it said, adding that primary and middle schools will be put under relatively closed management, with no entry for visitors, in a bid to reduce the risk of spreading COVID-19. 
Schools should enhance the disinfection, ventilation and hygiene of canteens and stagger meal hours to prevent crowding, and also guide students to maintain a safe distance from each other when waiting in lines. 
HOW ABOUT OVERSEAS STUDENTS & TEACHERS? 
The guideline also said that students and teachers who are currently overseas will not be allowed to return to campuses until further notice. A negative nucleic acid test result should be presented when they return to schools. 

In other words, if you are enrolled in a Chinese university or working as a teacher but not in China now, please wait and check your school's further update in time
. 
As China has reopened visa services to more and more countries and regions, we advise you to check the latest visa and entry policies before coming to China, and prepare the required materials in advance. 
HACOS
will keep following the updates on the policies and measures so please feel free to contact us if you want to know more details! 
Latest Travel Policies for Expats Entering China 

Visas, Fast-tracks… Check the Entry Restriction Policy Watch!