Cooking as an Immigration Test? Seriously?
Cooking is a complex activity which always make people get hectic, and most of the cooking games are trying to reproduce this situation. Now there is a game mixing cooking and immigration, tasking visa applicants. 
Cook Your Way is a game turning the act of making food into a standardized test, a part of a visa immigration process.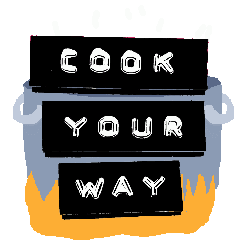 Cooking With Tension
In the game, players play as a visa applicants, and have to prepare a typical dish using a cooking station, in order to show the immigration authorities that they can contribute to the society.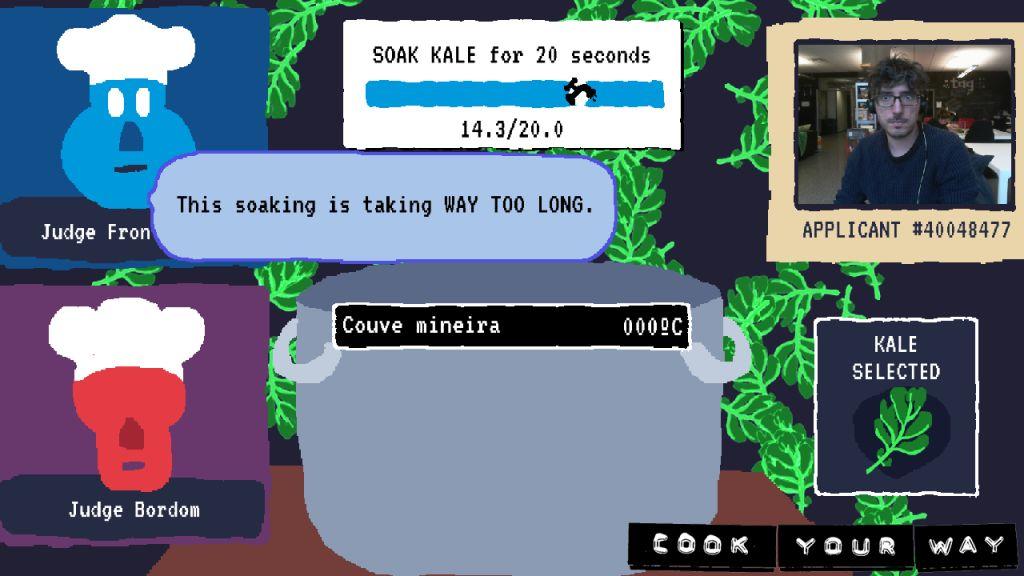 The cooking must be done precisely as instructed on-screen by the immigration judges, who then evaluate applicants according to the efficiency and potential.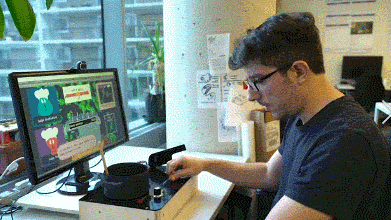 Mixing Cooking & Immigration

Enric Llagostera, developer of the game, had wanted to make a game that drew from experiences as a migrant of him and his friends. In his opinion, immigration systems completely focus on performance and success by processing people through values tests.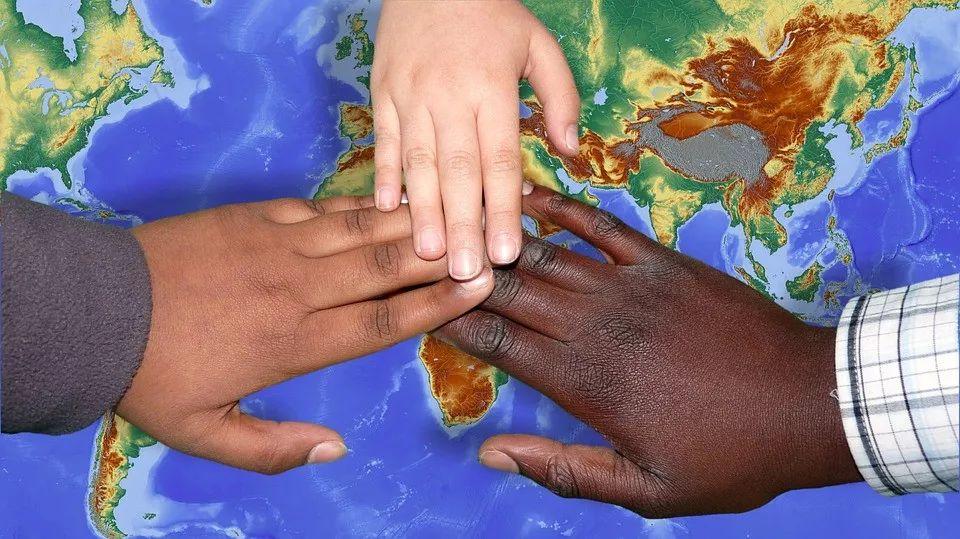 Besides, food is a social binding element, closely interwined with ethnic identities, while it can also be a shallow shorthand for hosts fetishizing and commodifying migrant cultures.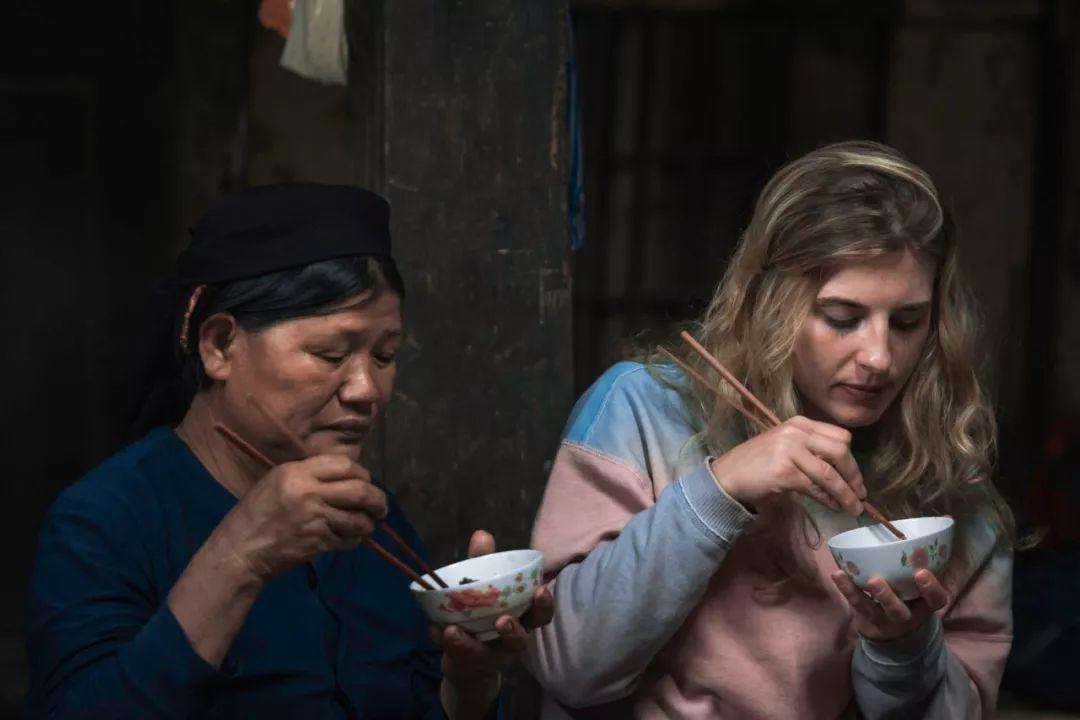 Migrant foods, which is so called "exotic" or "authentic" other, become a part of the widespread stereotypes of migrants.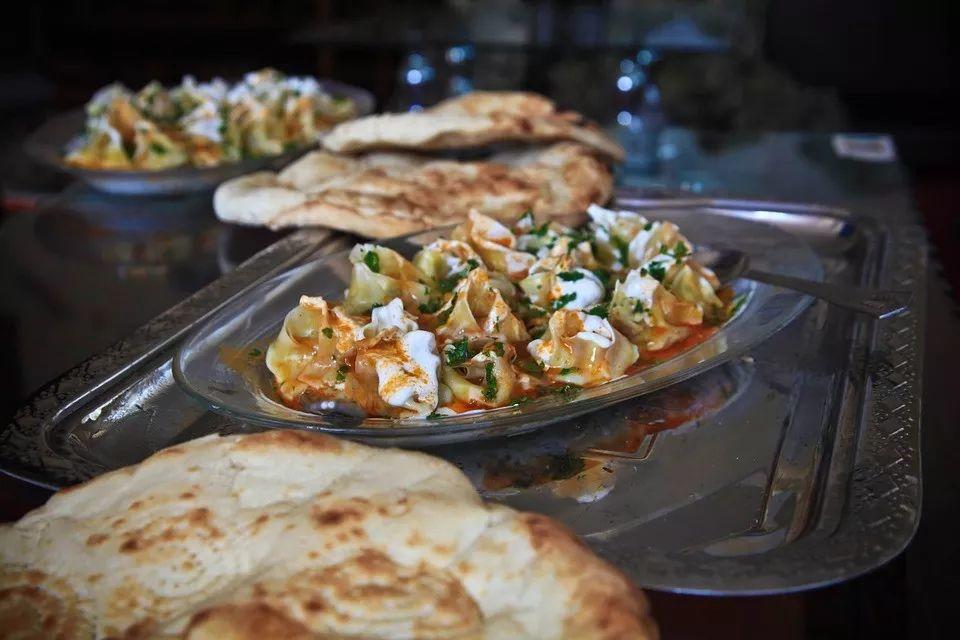 Therefore he decided to criticize this process, highlighting of crucial this process of cultural commodification is.
Cooking Game or Immigrant Test? 
Cook Your Way is a cooking game, but it does not focus in simulator of cooking. It  combines meritocracy, cooking and migrant experiences, including elements of surveillance and mechanized controller, to raise questions like how the systems process people and create obstacles.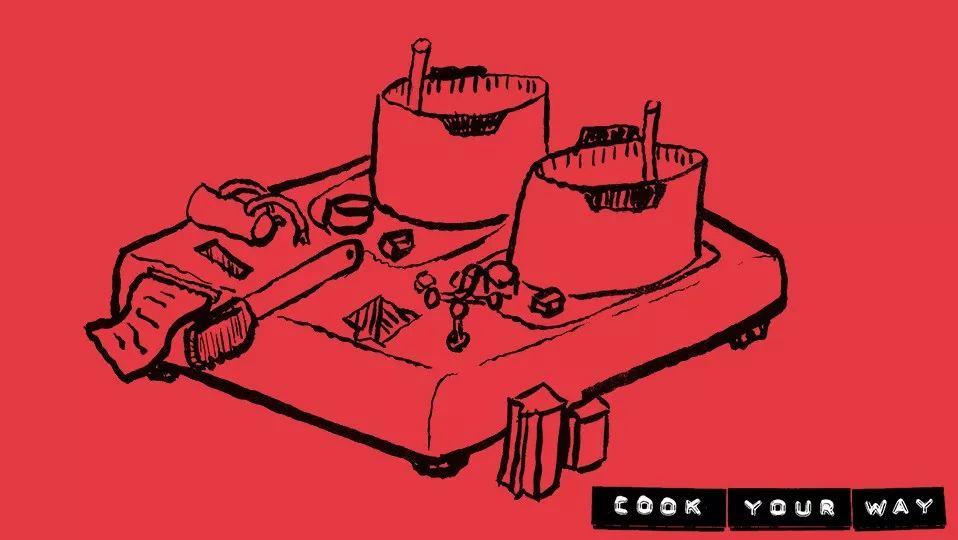 Even though the play style is far different from the immigration process in reality, players can feel tension and confusion, realizing how immigration systems and capitalist discourses of multiculturalism oppress migrants. 
Living as migrants is never easy, people have to work harder to show their value to the country, under the repressive policies.