8/2(2+2)=? Over 80% of Adults Fail to Solve This Easy Math Test!
On July 28th, 2019
Twitter user @pjmdoll shared a picture of 
the equation edited into a still from the movie 
The Last: Naruto the Movie 
and captioned the image "oomfies solve this"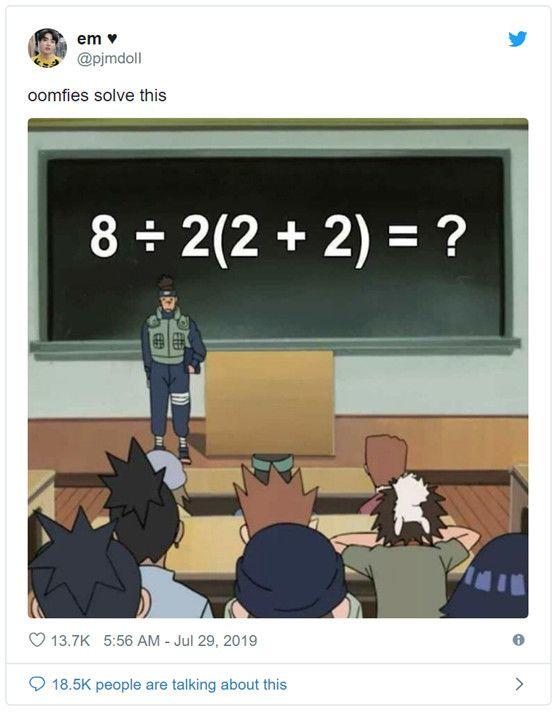 On July 28th, 2019
various Twitter users replied with screenshots and images of calculators 
to prove that the answer was either 16 or one
Many brought up the order of operations like PEMDAS or BODMAS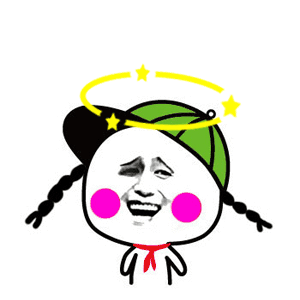 What is the difference between BODMAS and PEDMAS?
They are the same thing. Both refer to the mnemonic for the order of operations in mathematics.
The acronym is different because some countries (such as the US) refer to brackets are parentheses, and orders as exponents.
BODMAS is Brackets, Orders, Division, Multiplication, Addition, Subtraction
PEDMAS is Parantheses, Exponents, Division, Multiplication, Addition, Subtraction
Others like @SoWhAT9000 provided explanations about
 specific parts of the equation
@SoWhAT9000 tweeted, 
"But you still have parenthesis. While PEMDAS works from left to right your not considering one of the most important things in math. 
You can't not do anything if you don't get rid of parenthesis first" 
The tweet garnered over 1,100 likes and 44 retweets in three days.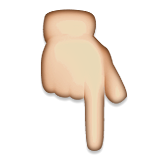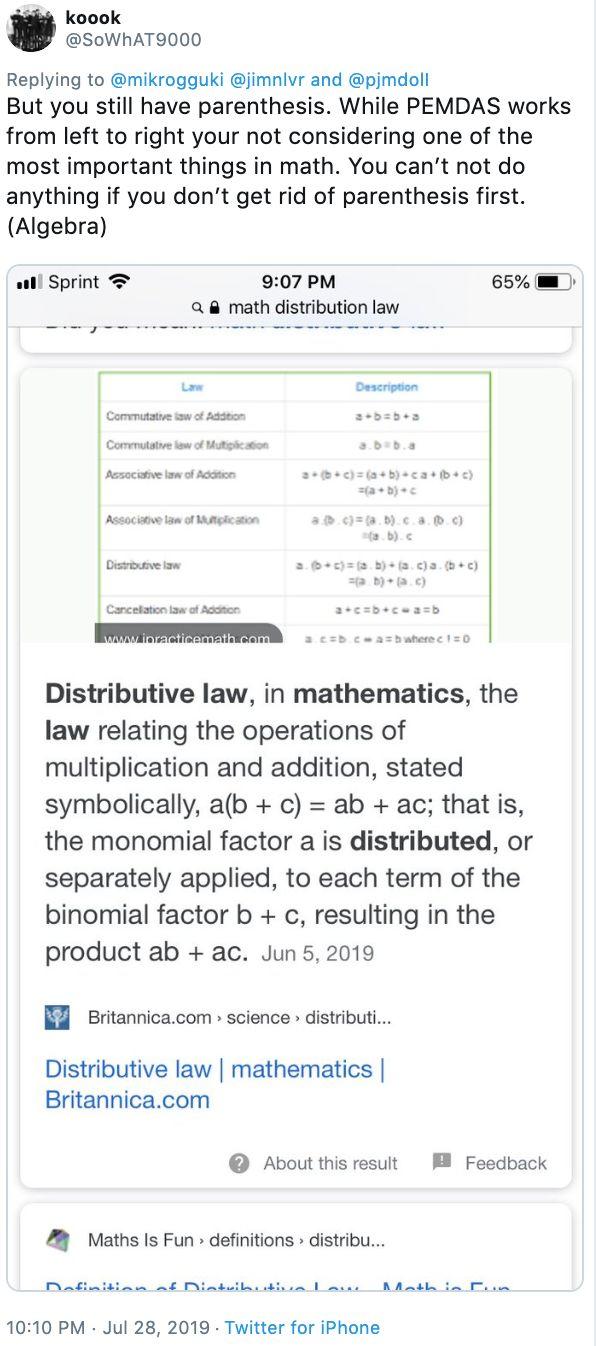 On July 30th, while many were certain that the answer was either one or 16, 
Twitter user @NomeDaBarbarian said, 
"It's either 1 or 16 depending on which mathematician you listen to, 
because order of operations isn't a hard and fast rule, 
and math is really just a language. 
And nothing is true"  
The tweet accumulated over 200 likes in a day.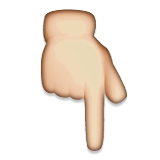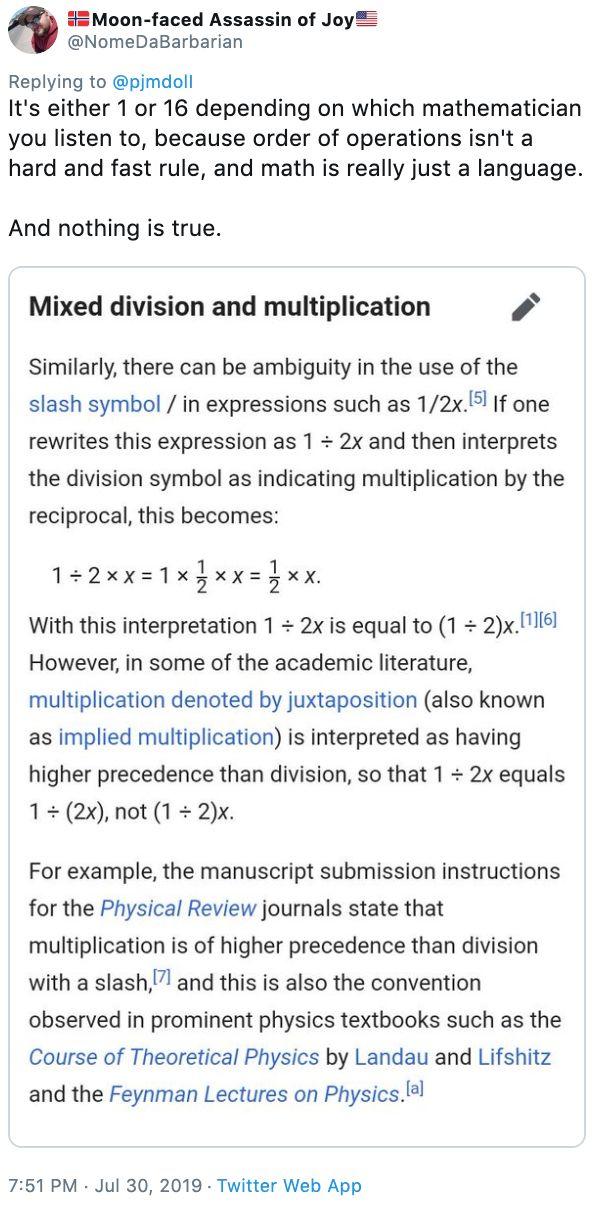 Various Examples






They got very different opinions about that
And even calculators...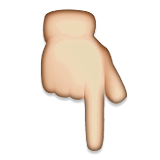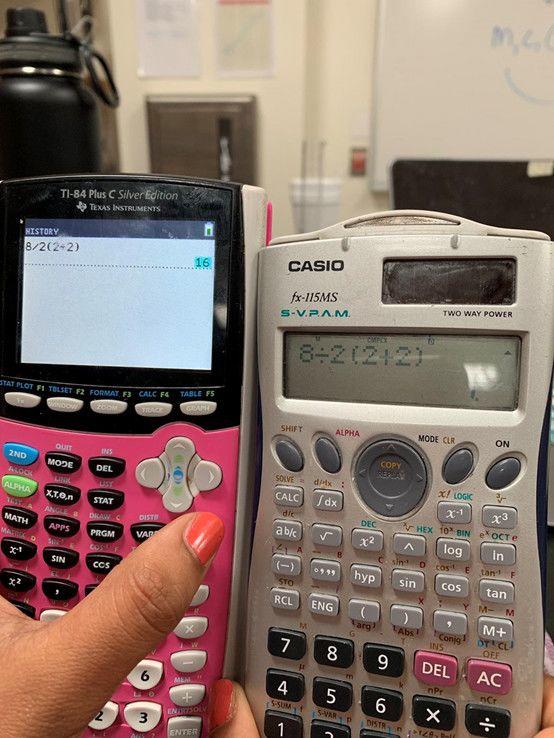 On July 31st, 
the Mirror cited an Oxford University professor who claimed that
"without better brackets, there can be ambiguity. There are conventions about the order of operations to try to resolve this, sometimes called BODMAS in UK schools. If it still seems unclear, it's best to include brackets to remove any possible ambiguity. 
Mathematicians do not generally have problems communicating with each other about things like this, but for whatever reason people seem to enjoy posing these kinds of problems on social media!"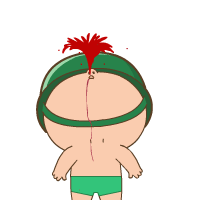 What's your answer?
Share to let your friends know!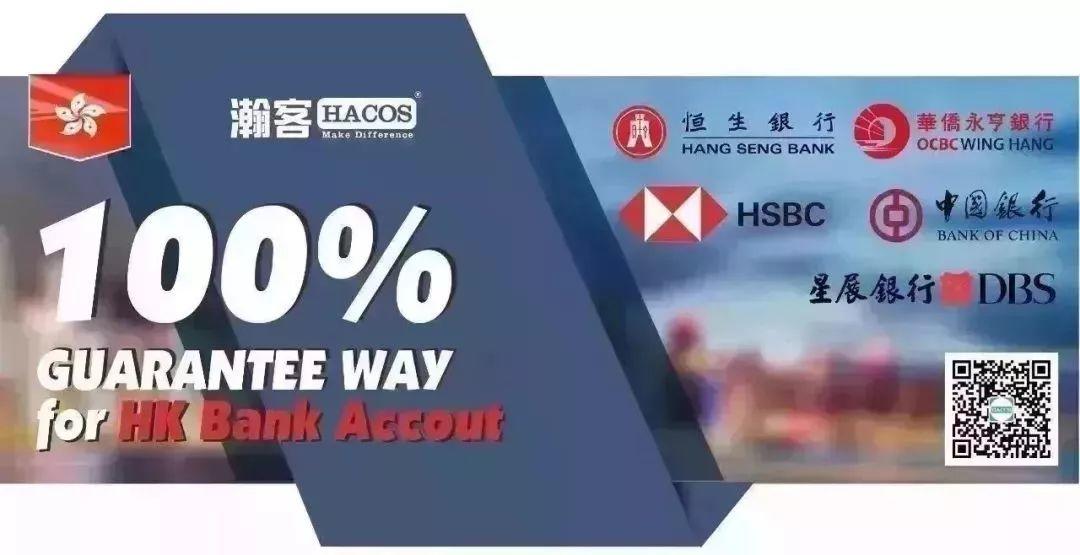 Ref |Quora/Knowyourmeme