【HOT】Only 199 RMB TO Get 4500 RMB Chinese Course Now!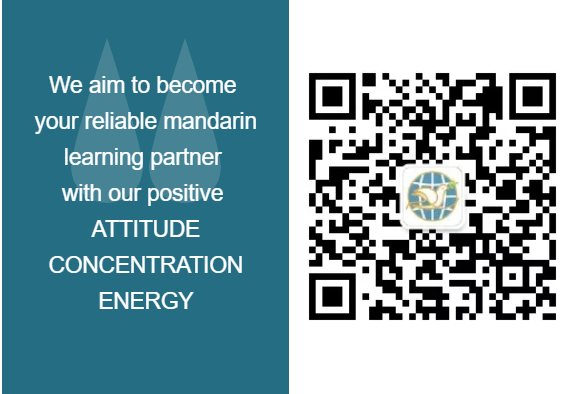 3 RMB/Day, Master Mandarin.
Have you ever imagined that you can finish whole mandarin level just by 199 RMB,at 24/7?
Do you still remember what blocked your way to explore Mandarin?
Limited time ?Inconvenient Location?
Low budget ?No study companion? 
BUT, NO WORRIES!
Our online courses will help you solve all the problems
■Scan the code to visit our online school. 
3 RMB/Day, Master Mandarin.
(Click the video, watch the instruction.)
Solve all your questions via this video.
This is what A.C.E Mandarin Online Course are fighting for:
● To provide every member systematic, scientific, affordable,high quality courses.
To make you do improve Chinese, enhance your memory ,detailed notes of each lesson are provided, homework is assigned every time. 
● Professional, experienced teachers accompany you to learn.
Never being worried that no teacher helps you or answers your questions, we are always here to help. Don 't feel shy to ask us questions.Book a reliable teacher  to learn anywhere anytime.
● Learning with your fragmentary time
15 minutes! That's all you need to spend each day on daily course. You can keep learning Chinese easily, even when you are on the metro, waiting for your coffee or even browsing Social media.
● The easiest way to learn!
  To enter our online course , it's super easy and       convenient. You can open it via wechat, no             need to download any other apps.
● You will never study alone !
Once you purchase our courses, you will get the code to join our MEMBER Learning Group.By learning Chinese with other learners from all around the world, you will build a good habit of studying.You can find many learning partners here at the same level with you, practice Chinese, discuss homework, ask our teacher questions.
Wanna learn and review 
wherever and whenever
with such a low cost? 
Sure, you can become member of online course.
Here is our online platform!
 ■Scan the QR Code above to visit our 
online school and get registered.
How do i study with these videos ?
Courses that we provide are listed below. And more practical, useful daily topics are on the way to come ! Can't wait to show all.
Once you book our course, please start enjoying your learning. In the class page, you can watch videos and browse class notes at the same time. You will just need to concentrate on our systematic videos 15 min per day. After the course, you can learn the course notes to strengthen  your memory. The most important part, don't forget to do your homework! You can find the sign button or course interaction button to finish homework and clock in. 
Save some fragmental time for learning new knowledge now! A new language brings more possibilities.
Once you open our online platform, we strongly recommend you to add it to favorite for convenience. Then you get 2 ways to start your booking. First, you can choose the course you like and book; second, you can click the VIP button to become our annual VIP, which allows you to learn all the courses within the year.
Whenever it is ,Wherever you are, you can start your Mandarin learning journey.
What if i have questions ?
If you have any questions about the course or the homework, you are welcomed to ask our teacher at any time. You can find the Wechat code of our teacher below the video. Don 't feel shy to ask us questions.
How can i win scholarship?
Enter account page by clicking on the " account button" , you will find the promotion center, you can promote our shop, or promote the course you like to your friend. Here we have already prepared many promotion pictures for you. Don't hesitate , start to share !
Scan the QR Code above to visit our 
online school and get registered.
Contact us
Wechat:1142505140 / LYX26130785
Tel:   +86 18217624878 /18520183424
Email: info@acemandarinschool.com
Web: www.acemandarinschool.com
For more information, please contact us directly.
A.C.E Mandarin

Address:F14/13A, Didu Mansion, 178  Middle  Linhe Road,Guangzhou

广州,天河区,林和中路178号帝都大厦13A/14楼

Tel:  +86 18520183424

Email:  info@acemandarinschool.com

Web: www.acemandarinschool.com
Click ' Read More'  to browse online course .