These Policies Affect Your Life in China Since Today!
Today is the first day of August 2019. Meanwhile, a series of new laws and regulations will take effect across China since today. Let's check how your daily life in China will be changed.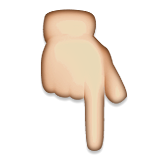 China will ease the permanent residence application for more high-level foreign talents from Thursday, according to the Ministry of Public Security.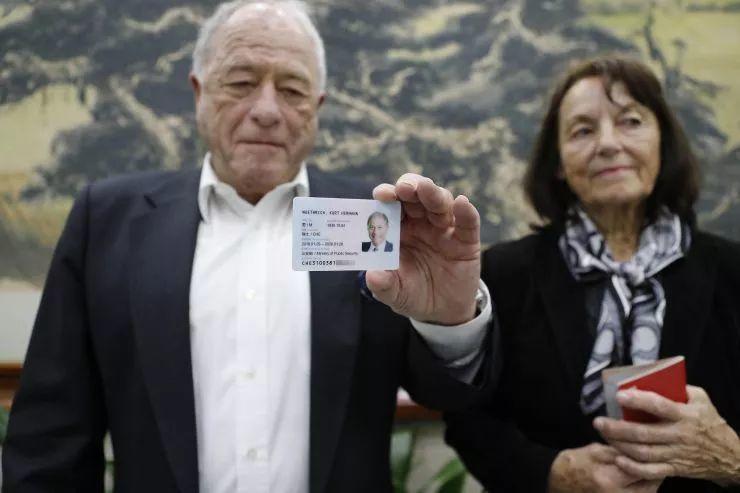 © Image | Google
Meanwhile, long-term visas and residence permits will be issued to more foreigners including those doing business, working or studying in China, the ministry said.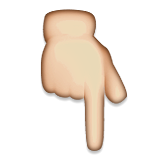 China to Grant Long-term Visa up to 5 Years to More Expats!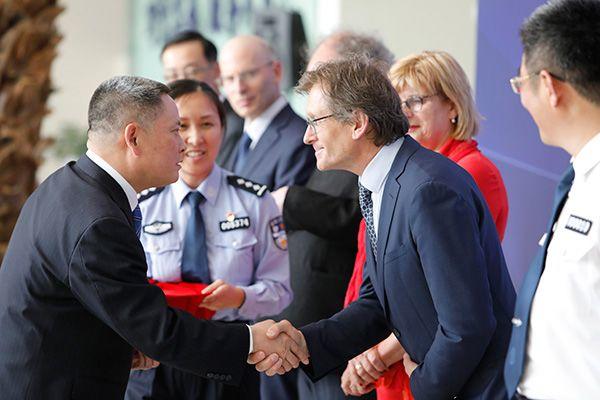 © Image | Google
Foreign talents who were invited by China's universities, scientific research institutes and well-known enterprises for technology cooperation and trade, as well as those working in China, will be able to get visas or resident permits valid for two to five years.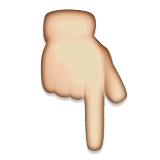 Nanjing Issues Foreign Student The First "Entrepreneurial" Visa!

The trial run of a scheme under which residents from 47 mainland cities can visit Taiwan as individual tourists will be suspended starting Aug 1, 2019, a notice said Wednesday.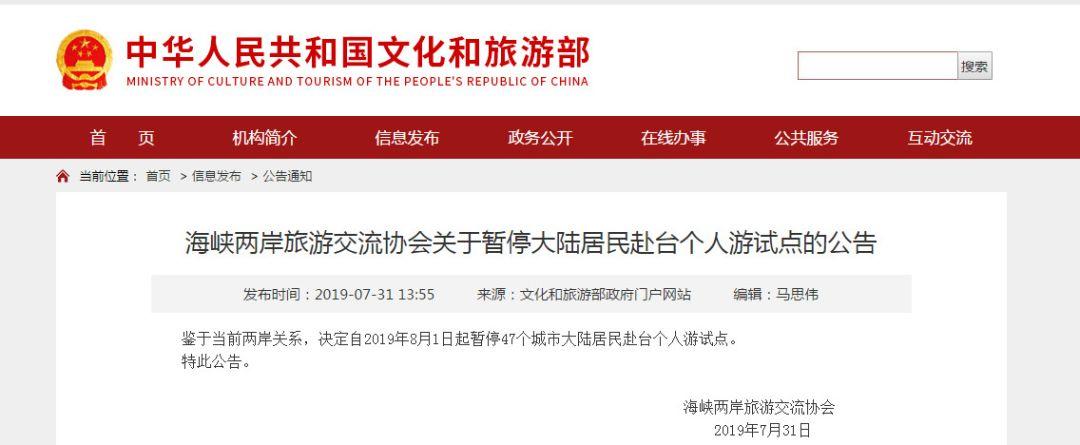 © Image | 文化旅游部
Not long ago, since June 28, 2011, there were 47 cities, including:
1st tier(3): Beijing, Shanghai, Xiamen
2nd tier(10): Tianjin, Nanjing, Chongqing, Chengdu, Guangzhou, Hangzhou, Shenzhen, Fuzhou, Jinan, Xian
3rd tier(13): Suzhou, Wuhan, Ningbo, Qingdao, Zhengzhou, Shenyang, Changchun, Shijiazhuang, Changsha, Kunming, Nanning, Hefei, Quanzhou.
4th tier(10): Harbin, Taiyuan, Nanchang, Guiyang, Dalian, Wuxi, Wenzhou, Zhongshan, Yantai, Zhangzhou.
5th tier(11): Haikou, Hohhot, Lanzhou, Yinchuan, Changzhou, Zhoushan, Huizhou, Weihai, Longyan, Guilin, Xuzhou.
Since August 1, Guangzhou and Ningbo customs will accept the electronic document for Letter of Attorney for Customs Clearance, and the scanning copy of paper edition for the Letter shall not be accepted anymore.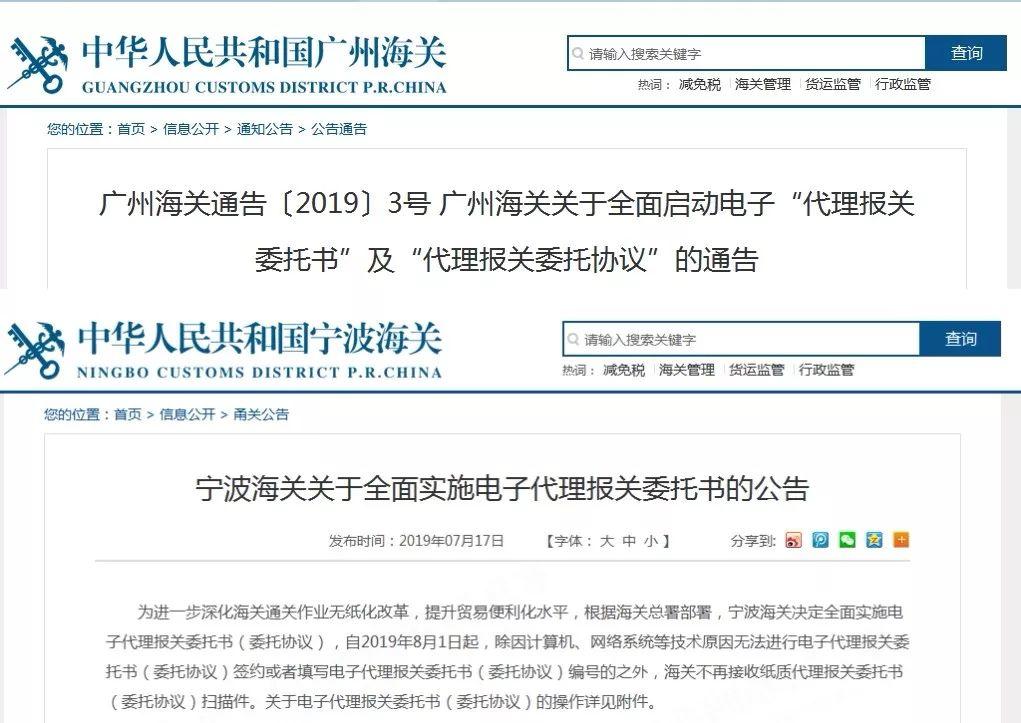 © Image | 中国海关
NMPA (CFDA) issued "Notice on Requirements for Medical Device Electronic Submission" on July 10. It lists three requirements which are to be implemented on August 1, 2019.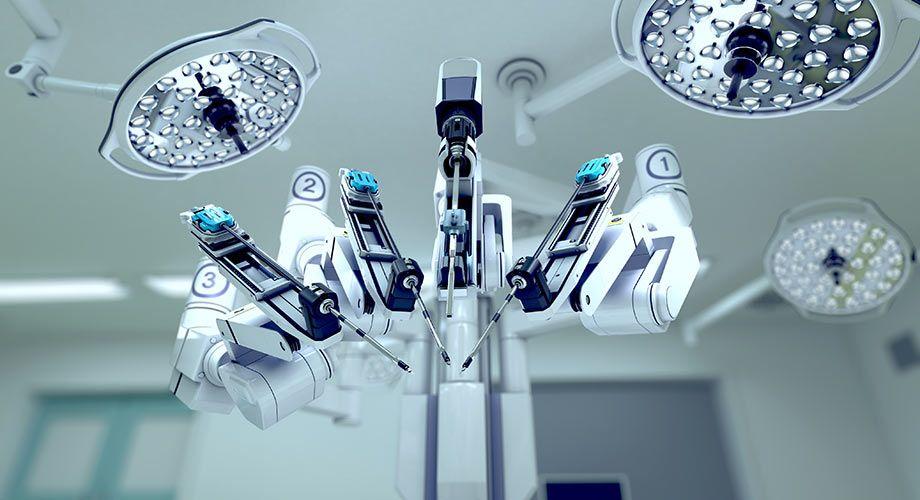 © Image | Google
When registering an imported device, only the probative documents, declaration of conformity and labels shall contain the notarized documents issued by the notary body at the place where the applicant is located;

Considering the folder structure of the Regulated Product Submission Table of Contents (RPS ToC), the page number of the registration materials under the heading of any level can be compiled separately;

The Technical Requirements in the electronic registration application materials should be contained in a single copy.
The new version of "ASEAN-China Free Trade Area Preferential Tariff Certificate of Origin (Form E)"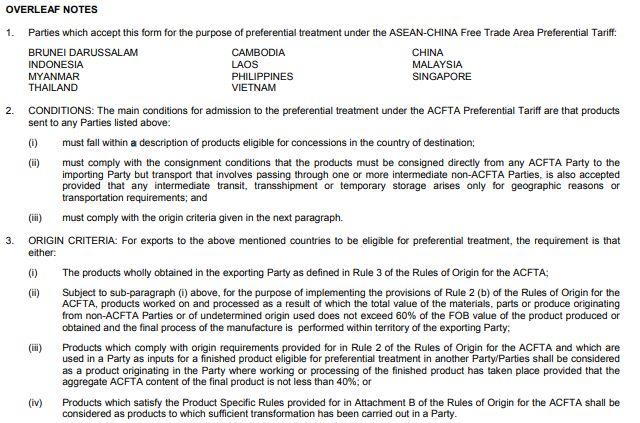 If the products qualify under the above criteria, the exporter must indicate in Box 8 of this form the origin criteria on the basis of which he claims that his products qualify for preferential treatment, in the manner shown in the following table: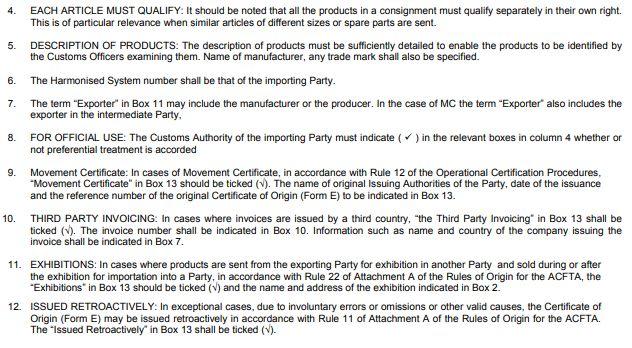 Shipping lines are required to submit Import manifest details to Indian Customs prior vessel departure from Last port of call before calling India, for all containers which are going to be discharged at any port in India or are discharged for Transhipment at any of the ports in India.
In order to meet the above requirement, Bill of Lading need to be ready 72 hrs prior to vessel sailing from Last Port of call.
Since Augst 1, SABER to add 5 news types of products into the list, which is needed to be processed by SABER and apply for relevant technical certificate: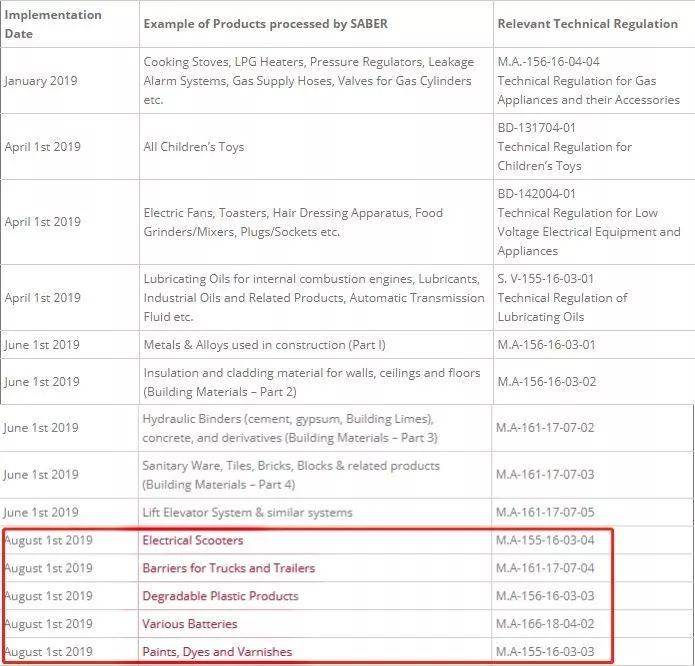 © Image | SASO
The United States Patent and Trademark Office (USPTO) on July 2 announced a new rule requiring all foreign-domiciled trademark applicants, registrants, and parties to Trademark Trial and Appeal Board proceedings to be represented by an attorney who is licensed to practice law in the United States.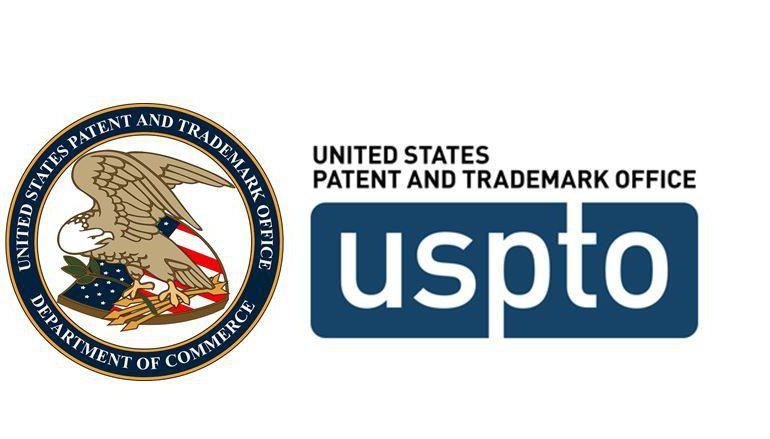 © Image | Google
The requirement applies to all trademark applicants, registrants, and parties whose permanent legal residence or principal place of business is outside the United States. These applicants, registrants, and parties are required to have a U.S.-licensed attorney represent them at the USPTO in all trademark matters.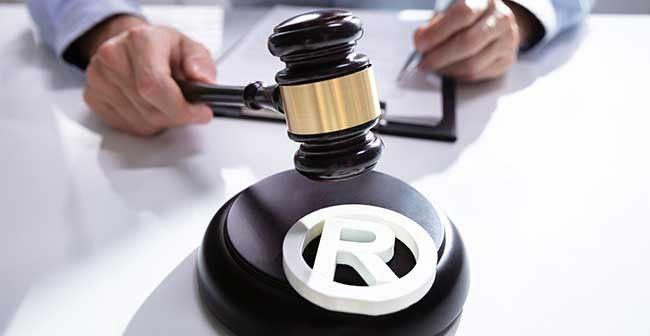 © Image | Google
Additionally, U.S.-licensed attorneys representing anyone before the USPTO in trademark matters are required to confirm they are an active member in good standing of their bar and to provide their bar membership information.
This new trademark rule has an effective date of August 3, 2019. For a more thorough understanding of this new federal trademark law, please visit the
https://www.uspto.gov/trademark/laws-regulations/trademark-rule-requires-foreign-applicants-and-registrants-have-us
KMTC announced that, since August 1, 2019, all goods exported from China will be charged 15000 USD/box for the fee of undeclared or misstated hazardous goods.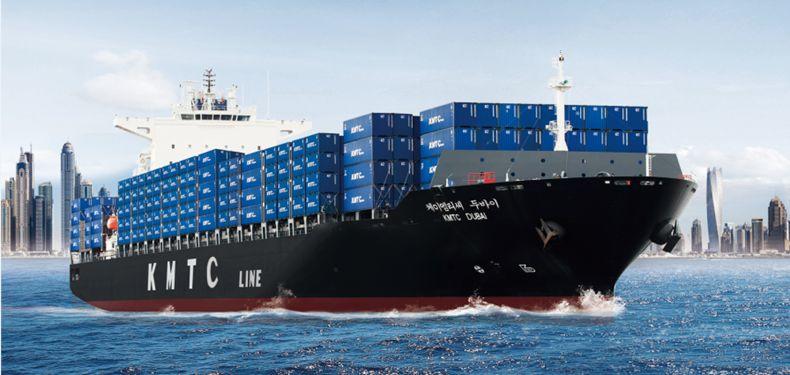 © Image | Google
What's more, this fee shall not restrict other penalty fee caused by the fee of undeclared or misstated hazardous goods anyhow, and this fee shall be charged by the consigner.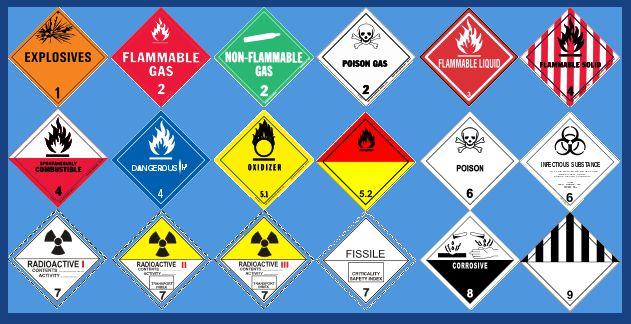 © Image | Google
Not long ago, MAERSK has announced that all goods exported from China to other countries and regions shall be paid 15000 USD/box for the fee of undeclared/misstated/concealed hazardous goods. At the same time, it will claim for all losses and expenses caused by misstatement, concealment, and omission.
Share to let your friends know!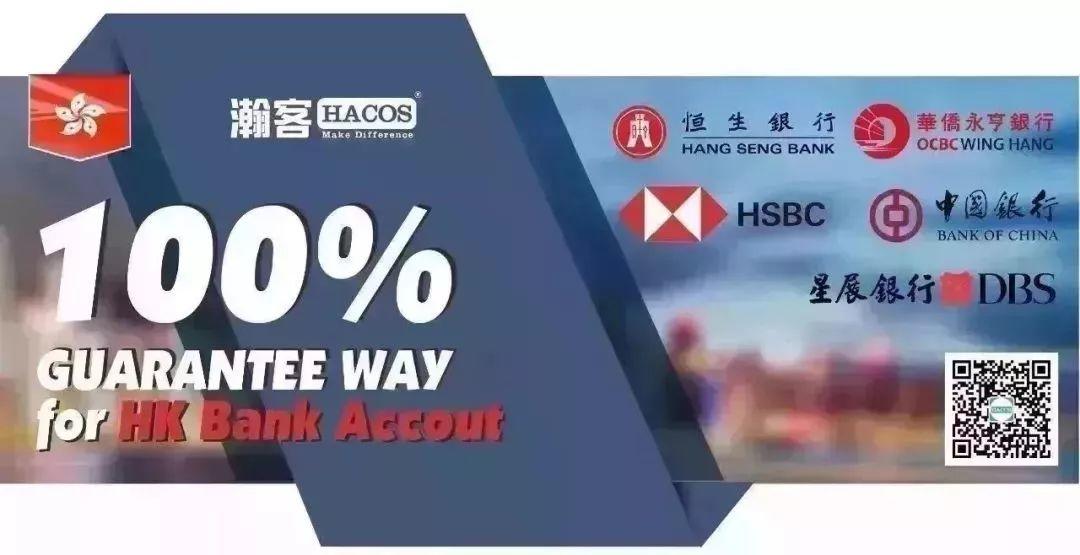 Ref |人民网/新华网/China Daily/搜航网/CFC/USPTO