Watch Out! Tropical Typhoon Wipha Soon to Sweep South China!
Since No 7 typhoon Wipha has been formed, the alert soon to upgrade to "orange" alert!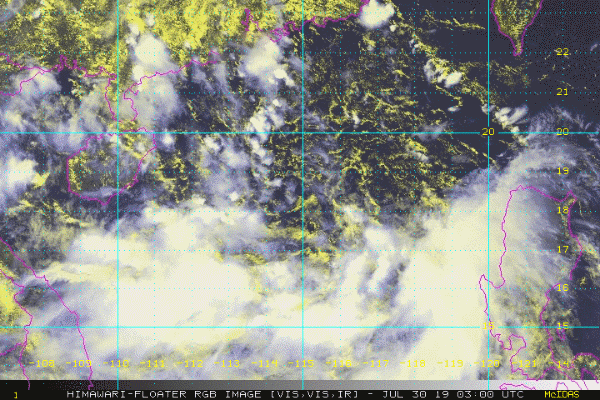 © Image | 中央气象台
Hainan Province Tuesday issued an alert for a forthcoming typhoon, Wipha, ordering to suspend all ferry services in Qiongzhou Strait starting Wednesday morning.
It is expected to land in south China today morning. Affected by this, major ports in South China, including Shenzhen, Hong Kong, and Guangzhou, have successively:
stopped to pick up empty containers

stop receiving heavy containers

shut down all ports in South China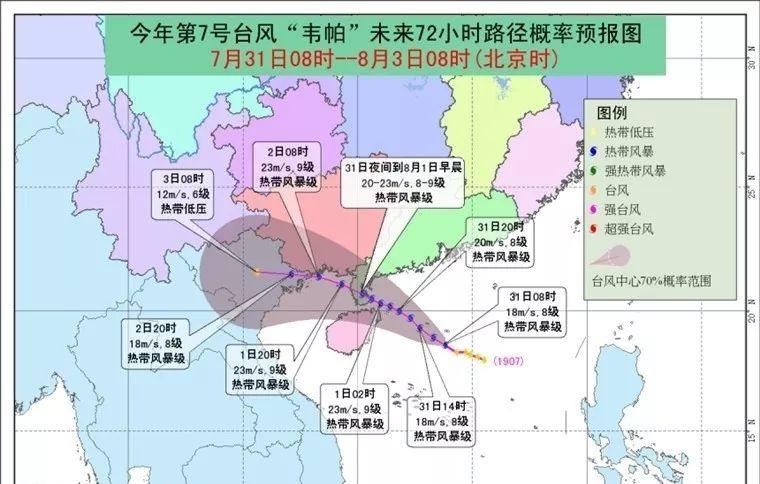 © Image | 中央气象台
Affected by Wipha, starting from 4 am yesterday, Shenzhen Yantian port, Shekou port and other major ports issued "blue" alert!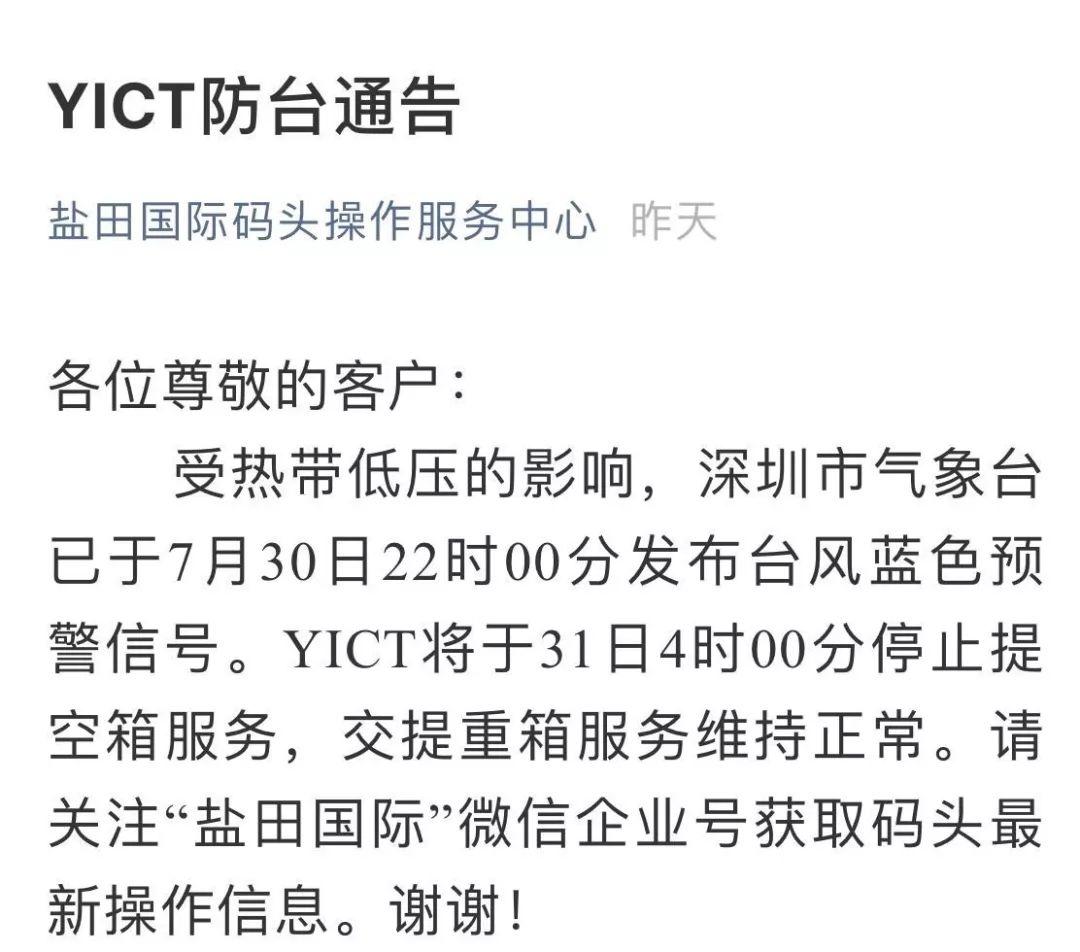 © Image | WeChat
Yantian, Shekou, Dacha bay and other major ports in south China have upgraded their anti-typhoon alert from blue to a higher yellow alert at around 2 pm today (July 31) as the typhoon approaches rapidly.
It's said that typhoon was formed at southeast sea Wenchang Hainan, expected to make the first landfall in areas from Guangdong, Guangxi, and Hainan Province, with maximum Category 10-11 intensity from midnight July 31 to morning August 1.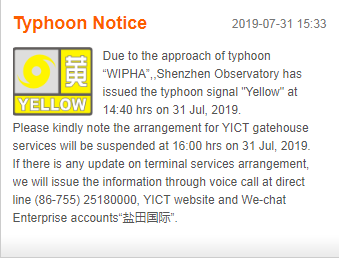 © Image | YICT
Meteorological experts pointed out that due to the long-term effect of Wipha, some areas will continue to be affected. Its impact on the south China coast can not be underestimated. 
Though the area is just south China, including Shenzhen, Hong Kong, and Guangzhou, this super typhoon will definitely affect the ferry services in Shanghai, Ningbo, Qingdao, Xiamen and so on, with Domino delay!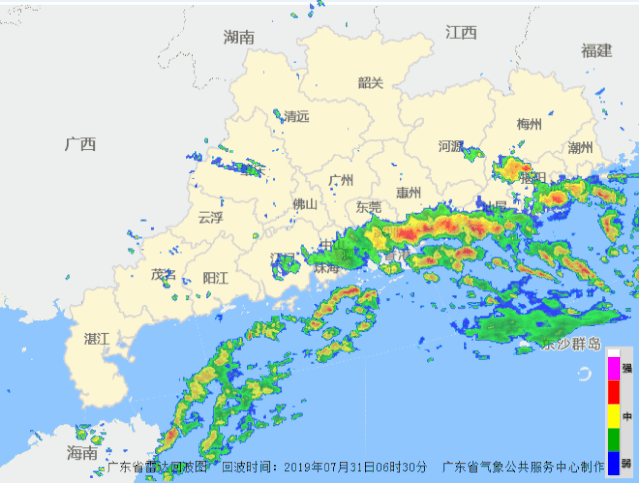 © Image | 广东气象公共服务中心
Major ports in South China are all affected by this tropical typhoon, and even stopped to provide services. 
Please check your goods and ship information! 
Share to let your friends know!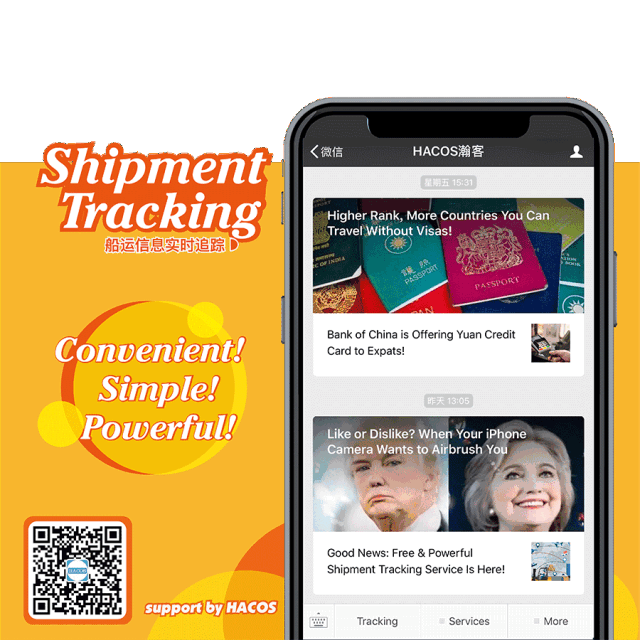 Ref: 搜航网
For more shipping and logistics information, welcome to follow HACOSLogistics! Thanks for your support!
HACOS, Your Trustworthy Logistics Partner