What? My WeChat Message Was Illegal Due to This Reason?
WeChat, an indispensable part of our daily life since its appearance, allows to combine the functions of WhatsApp, Facebook, Skype, Paypal, Uber and Tinder in one platform. 
Could you just imagine being able to text, speak, pay, call a taxi, buy a cinema ticket, and transfer without ever leaving the app you are using now: with WeChat you could do all this and much of more in China.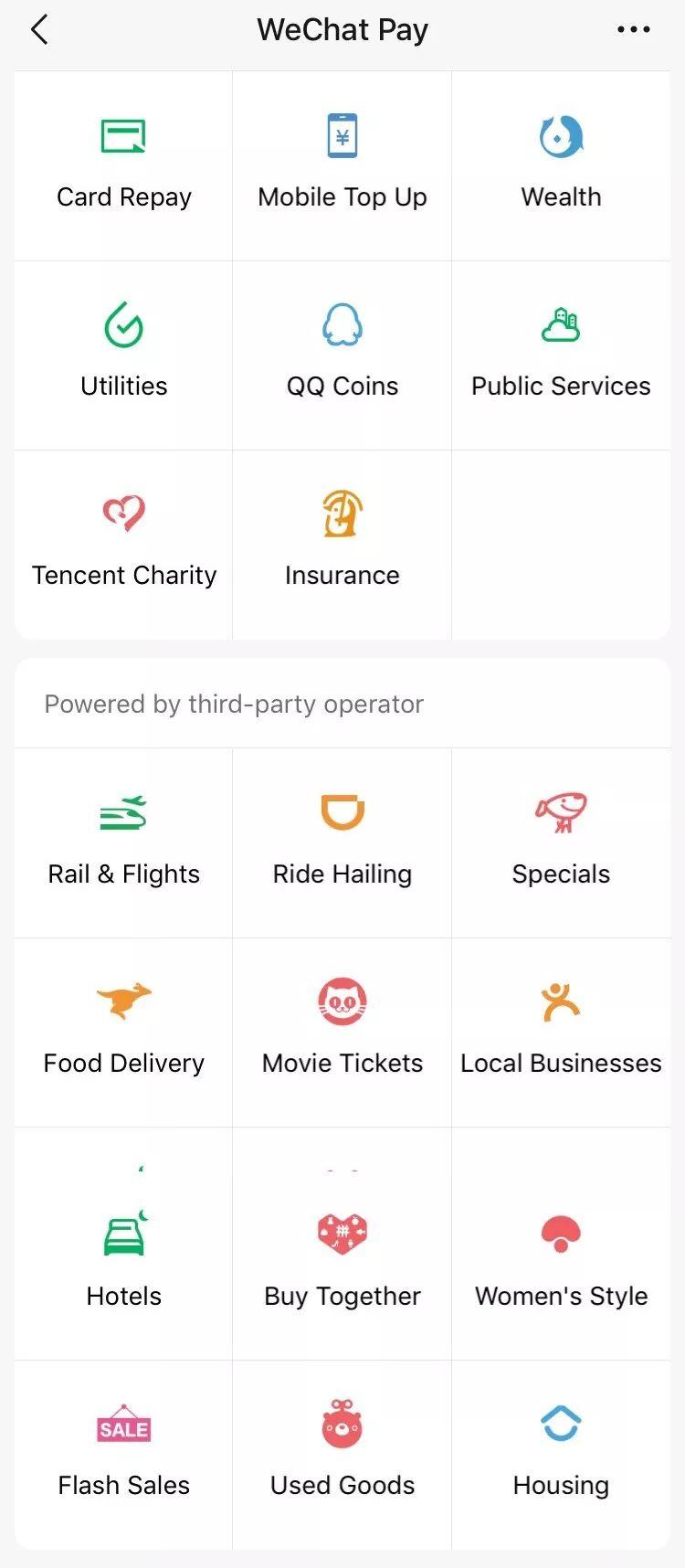 © Image | WeChat
However, when we are enjoying the happiness and convenience of WeChat, we shall obey the relevant regulations or terms, otherwise, your account could be blocked. 
Regulations from cybersecurity law were introduced to further refine online restrictions. Websites and social media accounts are subject to deletion or closure at the request of censorship authorities, and internet companies are required to proactively monitor and delete problematic content or face punishment.
WeChat Group Admin Sentenced to 2 Years for…

Provisions on the Administration of Internet Group Information Services

© Image | CAC
Article 10: Internet group information service providers and users must not use Internet group information services to publish or transmit informational content prohibited by laws, regulations, and relevant State provisions.

Sensitive political topics 

Rumors

Internal information

Pornographic, drug-related or violent information

News about Hong Kong, Macao, and Taiwan which hasn't been issued by the authorities.

Military information

Documents related to state secrets

Unidentified / seemingly fake videos suspected of defaming or insulting the police

Other information that breaches relevant laws and regulations 
In short, admins should take full responsibility for group chats.
WeChat Group Owner Gets Arrested For…

Agreement on Software License and Service of Tencent Weixin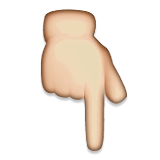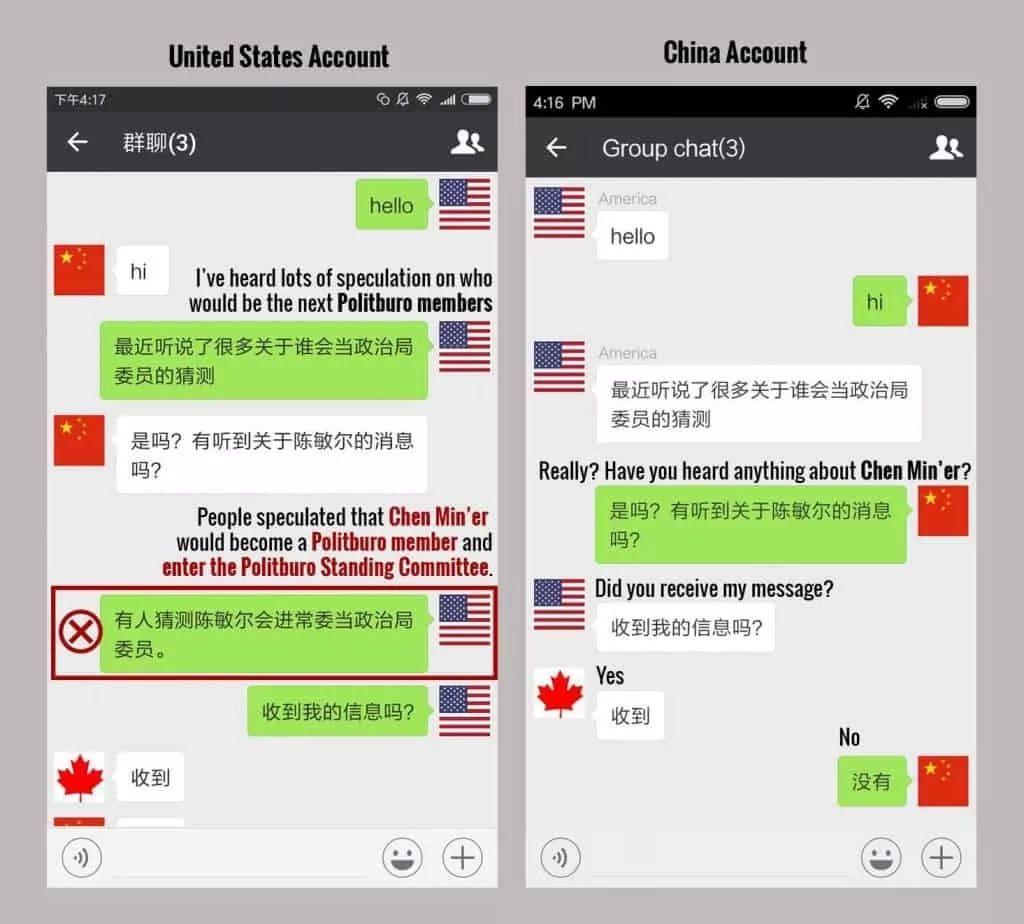 © Image | TheCitizenLab
8.1.2.1 You may not publish, transmit, spread, and store prohibited contents in violation of national laws and regulations, which:
Violate the basic principles established by the Constitution;

Endanger national security, divulge state secrets, subvert state power and undermine national unity;

Damage national honor and interest;

Incite national hatred and ethnic discrimination, and destroy national unity;

Undermine national religious policies and promote cults and feudal superstition;

Spread rumors, disturb the social order and undermine social stability.
Please check here for the full text: 
https://weixin.qq.com/cgi-bin/readtemplate?lang=en&t=weixin_agreement&s=default&cc=CN

WECHAT – ACCEPTABLE USE POLICY
By using WeChat, we must agree to this Acceptable Use Policy, which sets out the rules of good behavior applicable to your use of WeChat.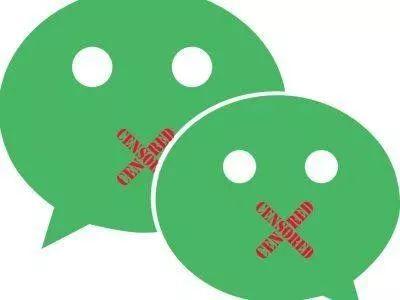 © Image | Google
Breaches any laws or regulations (or may result in a breach of any laws or regulations when used in a manner permitted by the WeChat Terms of Service);

Creates a risk of loss or damage to any person or property;

Is fraudulent, false, misleading or deceptive;

Harms or exploits any person (whether adult or minor) in any way, including via bullying, harassment or threats of violence;

Is hateful, harassing, abusive, racially or ethnically offensive, defamatory, humiliating to other people (publicly or otherwise), threatening, profane or otherwise objectionable;

Promotes or encourages self-harming;
Please check here for the full text: 
http://www.wechat.com/mobile/htdocs/en/acceptable_use_policy.html
---
Attention, the United States is now requesting nearly all visa applicants to submit their social media information in stepping up the security screening of prospective immigrants and travelers. So, please be careful about what you said on WeChat!
U.S. Visa Applicants Required to Submit Social Media Information