Sickness! What I Drink Everyday Is Made by This?
Staff using bananas that have already turned black, handling fruits with bare hands after touching food waste.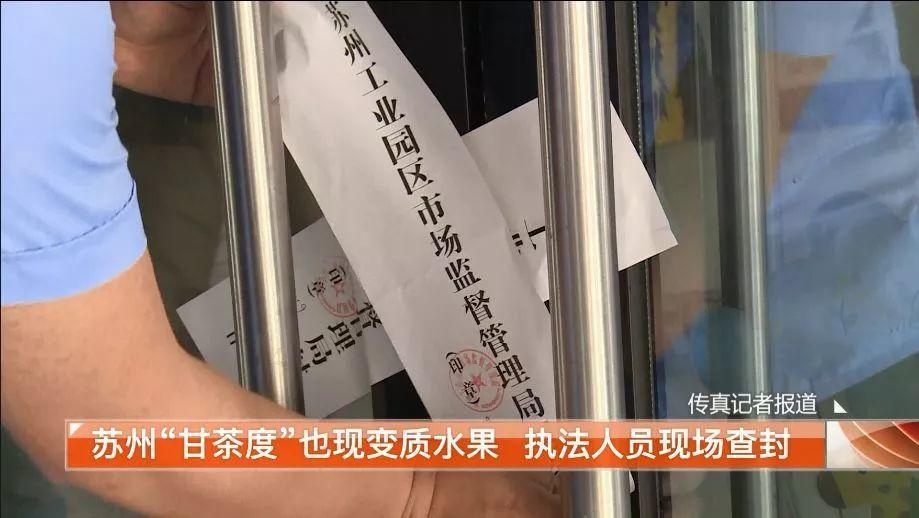 © Image | BTV
These are just some of the shocking footage captured on a reporter's hidden camera when she went undercover at a branch of Tealand in Beijing. 
The shop which specializes in milk tea is part of a chain originating from Hangzhou, China. Its signature items include Oolong Latte and Sesame and Brown Sugar Bubble Milk Tea, along with other fruit-based drinks.
But the outlet has since been forced shut pending investigations following the release of the incriminating video by BTV. 
Staff at the shop were caught on camera using fruits that were rotten, not washing utensils after they were used, and also watering down their "100 percent" fruit juices. 
When asked if the overripe mangos that the manager was cutting into cups could still be eaten, the manager's reply was to freeze them for a while so that they won't smell.
A fresher mango was also cut and mixed into the other pieces of fruit in an attempt to 'cover' the rotten pieces.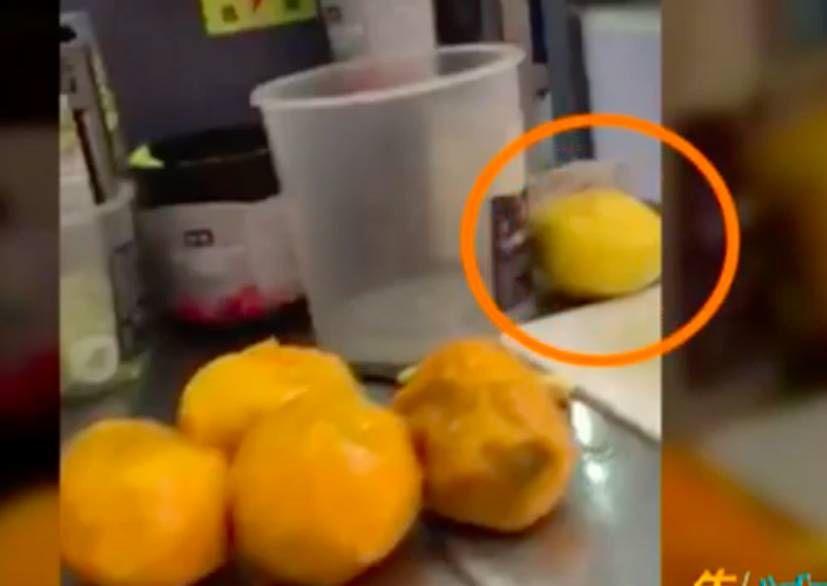 © Image | BTV
More shockingly, when the reporter wanted to dispose of the juices that had collected on the chopping board, the manager stopped her and poured it back into a cup instead, presumably for it to be sold to an unsuspecting customer.
The manager's unorthodox practices have also irked other members of the staff.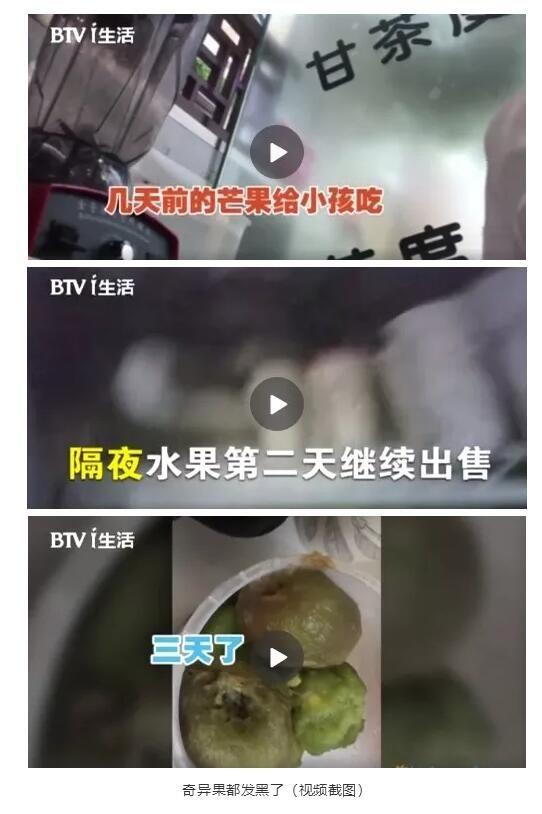 © Image | BTV
A worker is overheard complaining that when she tried to swop out a beverage for something fresher as the customer was a child, she was stopped by the manager.
She added: "My conscience pricked me," while another chimed in, "it's a feeling of guilt".
That's not all. The hidden camera also revealed how cut fruits like kiwi were left in the fridge for up to three days despite their blackened appearance, and unused tea was also kept in the fridge to be sold the next day.
Tellingly, another co-worker is heard saying in the recording that she used to love drinking milk tea, but wouldn't touch one now "even if it's free".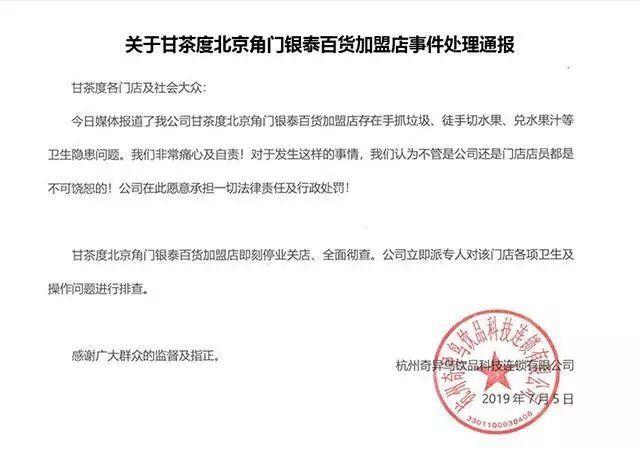 Authorities in China are now investigating over 30 outlets of Tealand.
The company also posted an apology on its website and on Weibo, stating that its actions are "unforgivable" and that it's willing to accept any legal ramifications.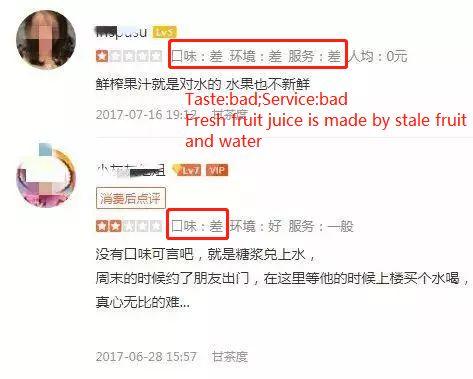 © Image | Meituan