Why Does the Trademark Registration Take So Long?
With the popularization of intellectual property protection, trademarks are no longer a strange concept for people doing business. More and more enterprises are paying attention to intellectual property rights. Let's sort out some conceptual common sense.

© Image | Google
Classification of Chinese and 
international organization registration
1. Trademark registration for individual countries or regions, and registration of trademarks in various countries (such as mainland China, Thailand, India).
2. The European Union organizes trademark registration, and there are currently 27 member states (membership of the organization is restricted to Europe)
3. The registration of trademarks of the African Intellectual Property Organization, which currently has 17 member states.
4. Madrid Union trademark registration application, the existing 101 member countries.
Trademark rights are regional
The regionality of trademark rights refers to the trademark rights granted by a country or region in accordance with its own trademark law. In other words, it is effective only in the country and is not binding in other regions.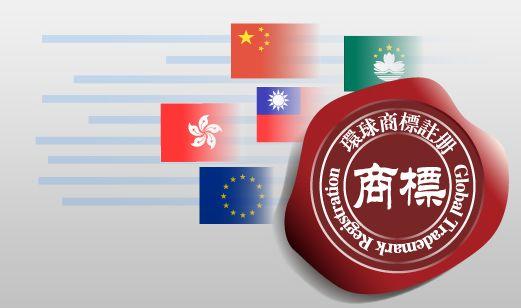 Although there are international organizations of trademarks and some regional organizations of trademarks, these organizations cannot be separated from the regional existence. Where the trademark registered where would be used and protected.
Most countries or regions have a longer registration period, usually about 2 years, and some even as high as 5-6 years; while mainland China is expected to be 1 year. 
When planning to do import and export business, you must register your trademark in advance to lay the foundation for brand promotion. At the same time, you can establish a brand image, enhance the brand value of the company, and protect the company.
In China, trademark applications require patience for review!
There are many businessmen who pay attention to intellectual property rights. In China, trademark applications need to wait patiently for review! Refer to the following data for information:
Trademark Application and Registration Statistics of Provinces, Autonomous Regions and Municipalities in the First Three Quarters of 2018 in China
Statistical Period 
Dec 2017 to Sep 2018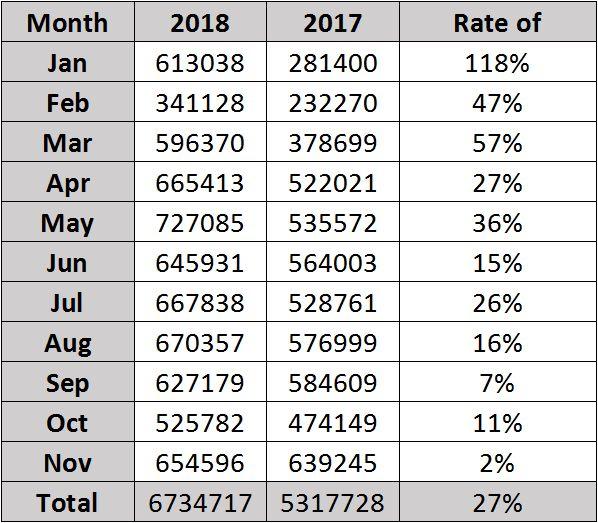 The monthly situation of trademark applications in mainland China from January to November 2018
Statistical Period 
Jan 1, 2018 to Nov 30, 2018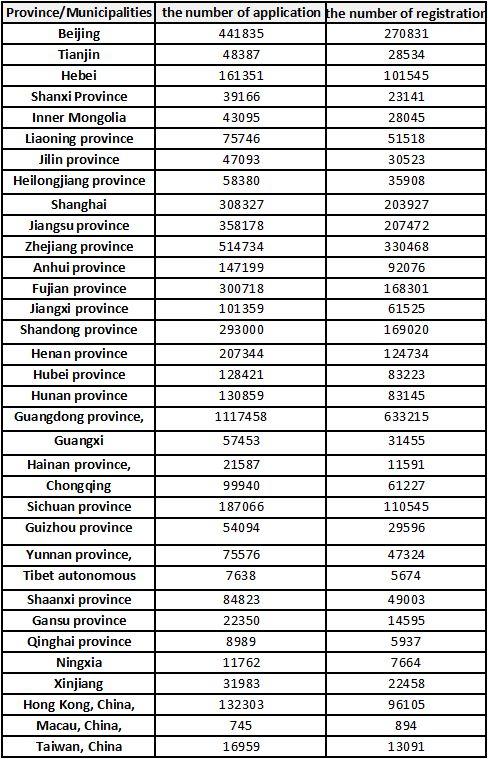 Note: this statistical data does not include the trademark data that has been applied but has not been published on the official website of the trademark office.