Woman Arrested For Stealing From Boyfriend's WeChat Wallet
A woman has been arrested for allegedly stealing over 570,000 yuan (US$82,000) within seven months from her boyfriend's WeChat wallet, police said on Thursday.
The suspect, surnamed Tong, allegedly used her boyfriend's phone to transfer money without his notice and covered the thefts by deleting WeChat and SMS notices from his phone.
The man, surnamed Wang, received an SMS message from his bank in September which reminded him that his balance was too low to pay his home loan.
Wang reported the thefts to police in Xuhui District after finding out that on September 3 alone he lost over 90,000 yuan from his WeChat wallet, which enables money transfer directly from his bank card.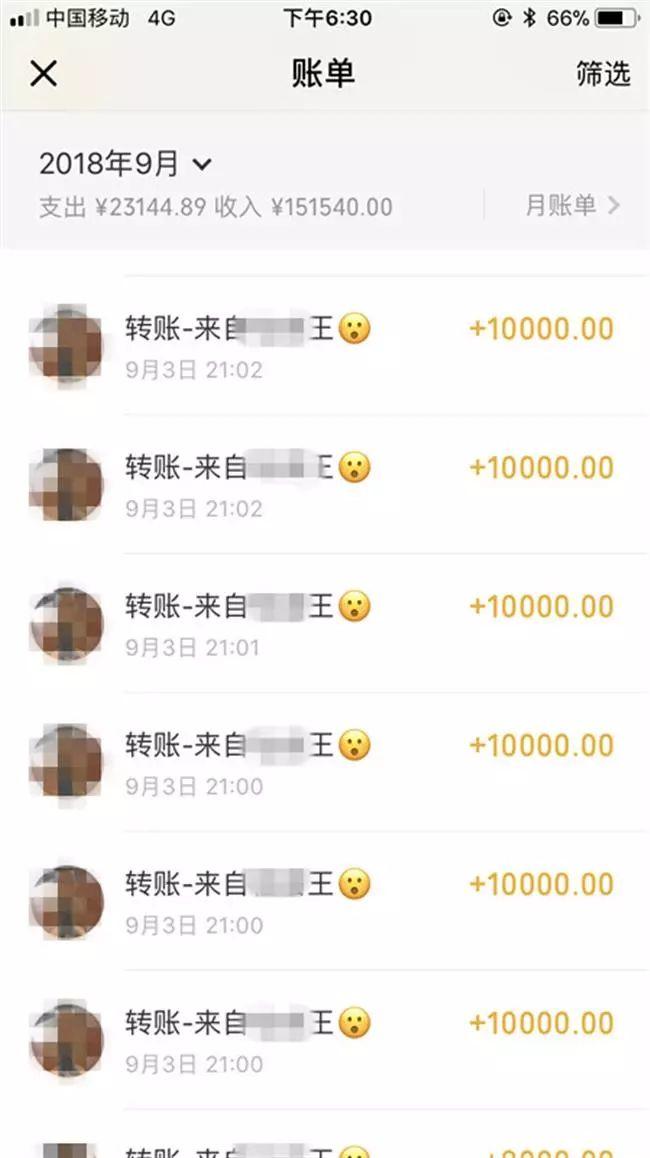 Money transfer records on Tong's phone from September
Tong emerged as a top suspect because Wang said she "mistakenly" took his phone to the bathroom when they were together on the evening on September 3.
Tong was caught later that month and allegedly owned up to the thefts.
Tong allegedly said Wang told her the password to his WeChat wallet once when he asked her to transfer some money to his business partner in March this year.