Venom: Why People Say A Man-eating Monster Is Adorable?
In the past week, two things impressed the majority of Chinese people most, one was the Double Eleven Shopping spree, the other was the movie Venom.
On Saturday (Nov 10), the move Venom made its premiere in China and as of yesterday, the box office of the movie in Chinese market surpassed 500 Million RMB(about 71.95Million USD). I have already watched the movie, for me, it is a good and interesting movie.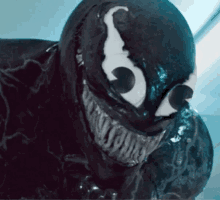 Before the premiere, either the promotion posters or the trailer of Venom gave us an impression that Venom, the big black alien monster from outer space, was a man-eating and evil creature. 
Because the alien goo cannot only transform itself into any shapes but also can seep into people's body to control the human host. 
Besides that, it's ugly face and monster like long and sharp teeth, all these make us naturally think that it is definitely a monster of hell.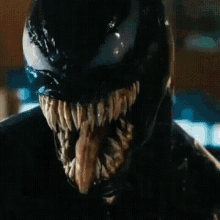 But that is not true for Chinese netizens. Far from calling it an evil monster, Chinese netizens think Venom is ADORABLE! 
You didn't mistakenly hear it,  when you put keywords like "Venom" or "cute venom" into the Chinese microblogging Sina Weibo search box, then search results like " venom is so cute", " Venom angel-like emoji" will automatically pop out.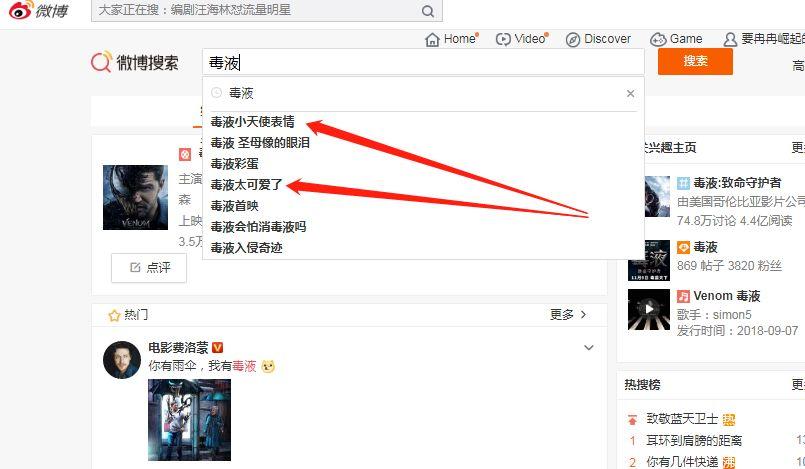 You think this is over? Of course not. Sometimes, we have to admit a fact that internet users are no way "average Joes", they are geniuses with a good sense of humor. 
Look at the pictures below, these guys think there is something wrong with Venom's teeth and they want to fix it…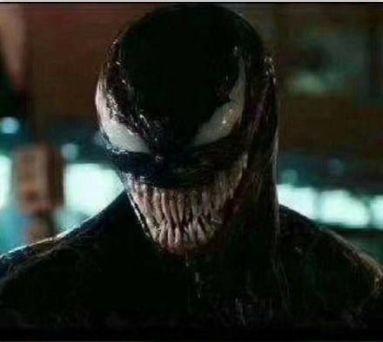 "Help me to fix my teeth"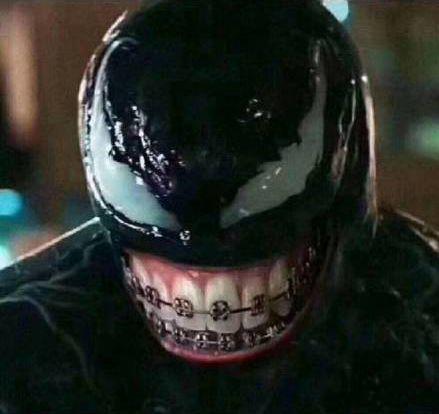 How about wearing a tooth brace?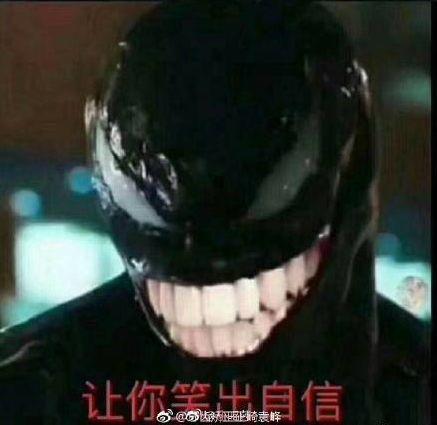 "Look at my shining teeth"
A confident smile
A netizen even photoshopped two big eyes for Venom, making it cuter. some said that Venom with big blue eyes, it still needs blond hair…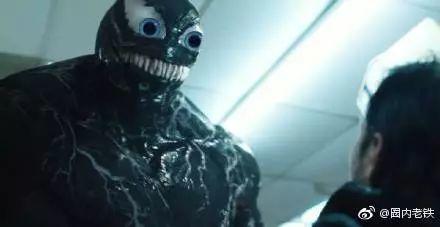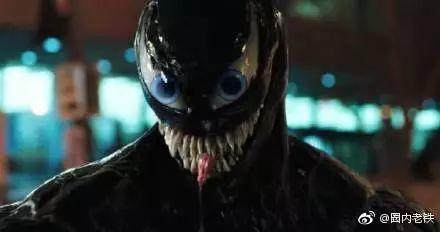 Cute? Adorable? You did expect this right? Me too… But here comes another! On Nov 9th, the Sony Picture China posted four pictures which show Venom's adorable and romantic image.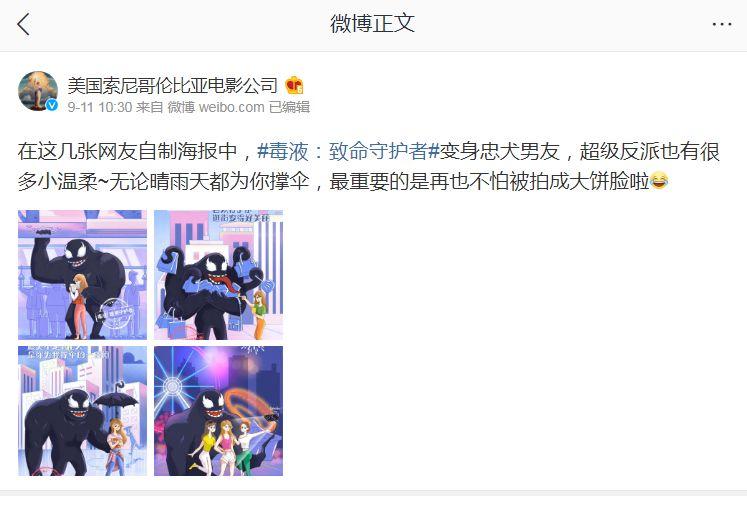 On these pictures, Venom becomes a perfect dating partner for girls. Venom uses his symbiote powers to serve as a selfie-stick, an umbrella, a shopping-bag carrier, and a subway buddy. It's adorable!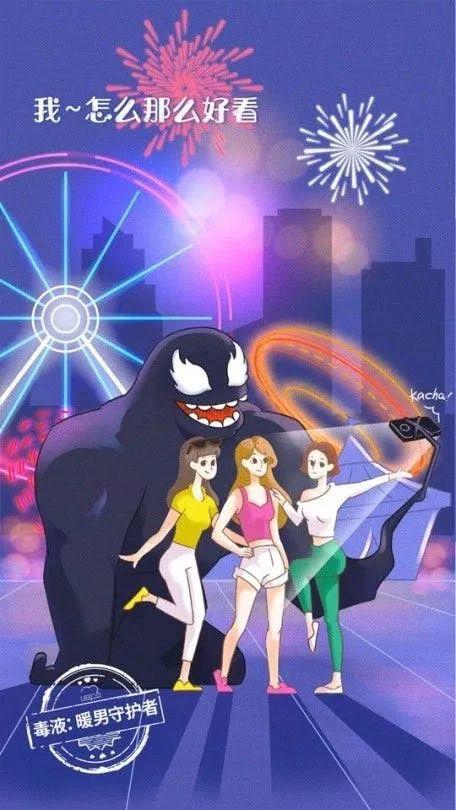 "Who's that good-looking dude?"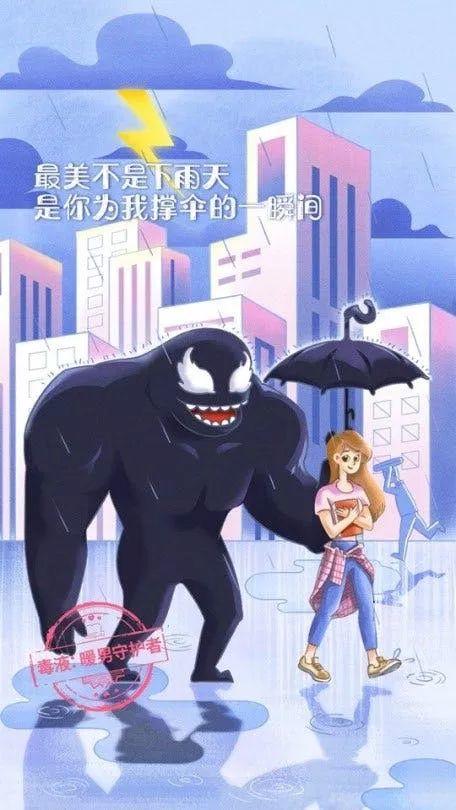 "Life's most beautiful moment is the instant when I hold up an umbrella for you"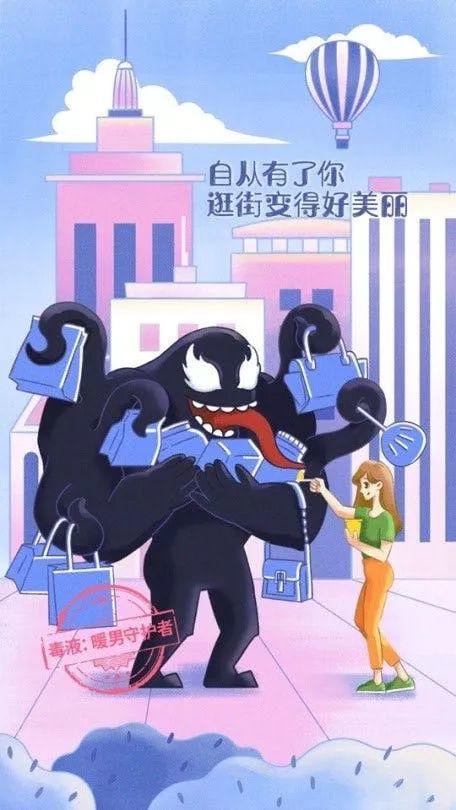 "Shopping has become a beautiful thing ever since I met you"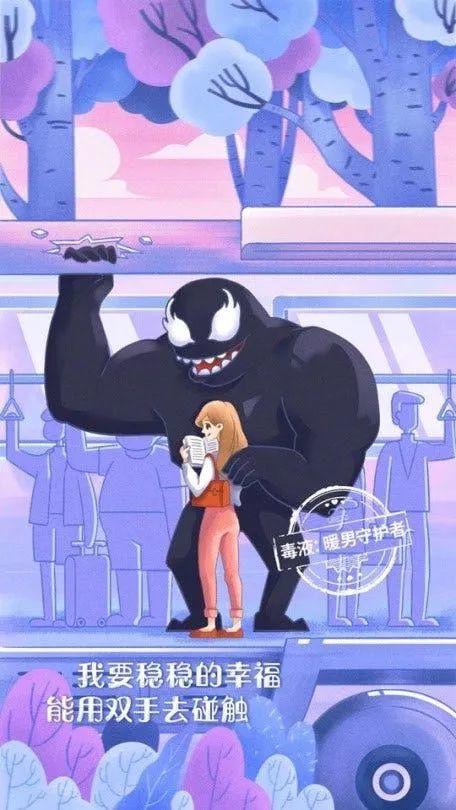 "I'm holding onto happiness with both tentacles!"
The Venom's marketing name made for the Chinese market is called《毒液-致命守护者》or translated into English means Venom, the fatal Protector. 
There is a news that before the premiere the Sony Picture China's marketing team tried to advertise Venom into an image of a good boyfriend for girls. 
Actually, this marketing strategy adopted by Sony for was specially designed for the Chinese market. From my personal view, I speculate that the marketing team probably wanted to highlight the word 守护者 or Protector, 
Because the word Protector has a lot of connections with 暖男 in meaning, translated into English means "warm male" which equally means good boyfriend who is very sensitive, caring male partners, the kind who do the housework and look after the kids. 
At least, the marketing strategy will help in selling more tickets to girls, right?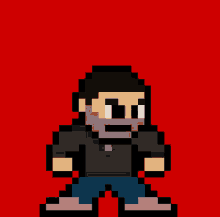 For many die-hard fans of Marvel, either inside or outside China, both the Venom's adorable image and the marketing team's strategy give them a big surprise, because people never expect that this a tender and romantic side of it. 
Follow HACOS for daily updates 
Remember to Star us and stay tuned!