JUST HAPPENED! Bangladesh's largest port has been paralyzed
JUST HAPPENED! Bangladesh's largest port has been paralyzed
Chattogram, the country's largest container port, has been crippled by a nationwide transport strike in Bangladesh!!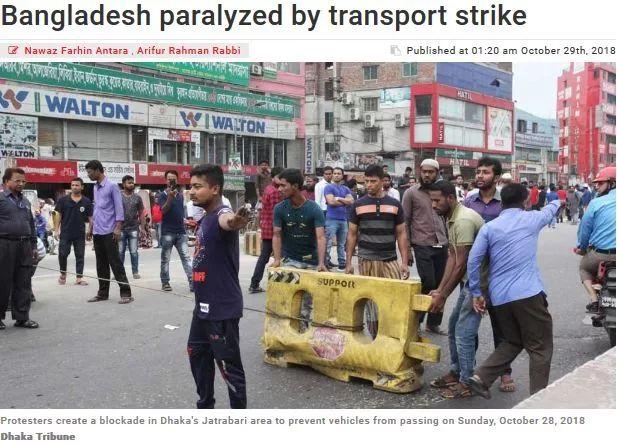 © Image | Google
This is not the first time China's ministry of commerce has warned about delays at the port of Chittagong in Bangladesh.
The daily star of Bangladesh reported on October 30 that freight traffic at the port of Chittagong has been halted due to a nationwide transport strike, exacerbating congestion in the port.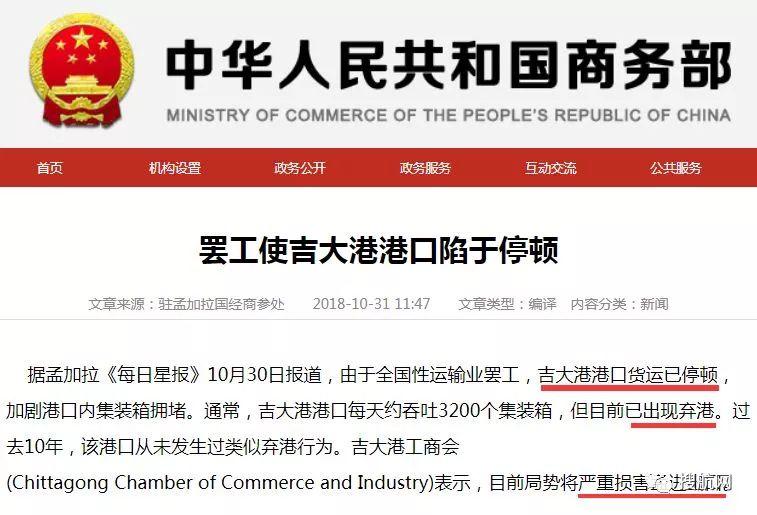 © Image | Google
Reports filed between the start of the strike on Sunday morning and 5:30 PM yesterday showed that no containers had been transported from the port to the inland container yard, and sources said two vessels, TR Aramis and A Idefix, had cancelled their planned departure from the port because they had not received the export containers.
All activities in and out of the port have been stopped! Shippers and forwarders should make preparations in advance for the shipment to Chittagong port, so as not to incur extra costs for delayed shipment.
Another ship and more than 10 crew members were hijacked
At 13:00 UTC on 29 October, two cargo ships were reportedly attacked by pirates in West African waters about 101 nautical miles west of Pointe Noire, Congo.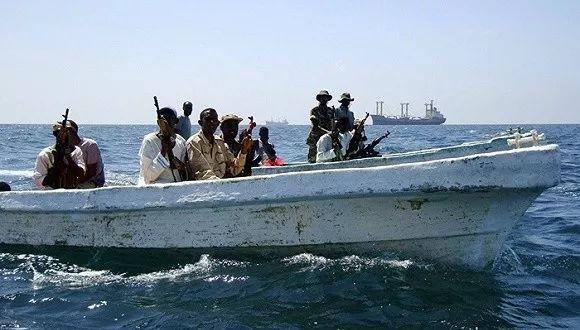 © Image | Google
One of the ships escaped and the other was unfortunately hijacked by pirates.
The latest news on 31 said the two vessels were liquefied petroleum gas carrier (IPG) BW FRIGG and fuel addition vessel ANUKET AMBER.
More than a dozen crew members from Latvia, the Philippines, Russia and Ukraine were on the boat. As of this morning, there is still no new information, no AIS signal.
New! MAERSK Launches Instant Booking Confirmation Service
With the launch of the instant booking confirmation service, Maersk customers can now get confirmation in seconds, compared with up to two hours previously.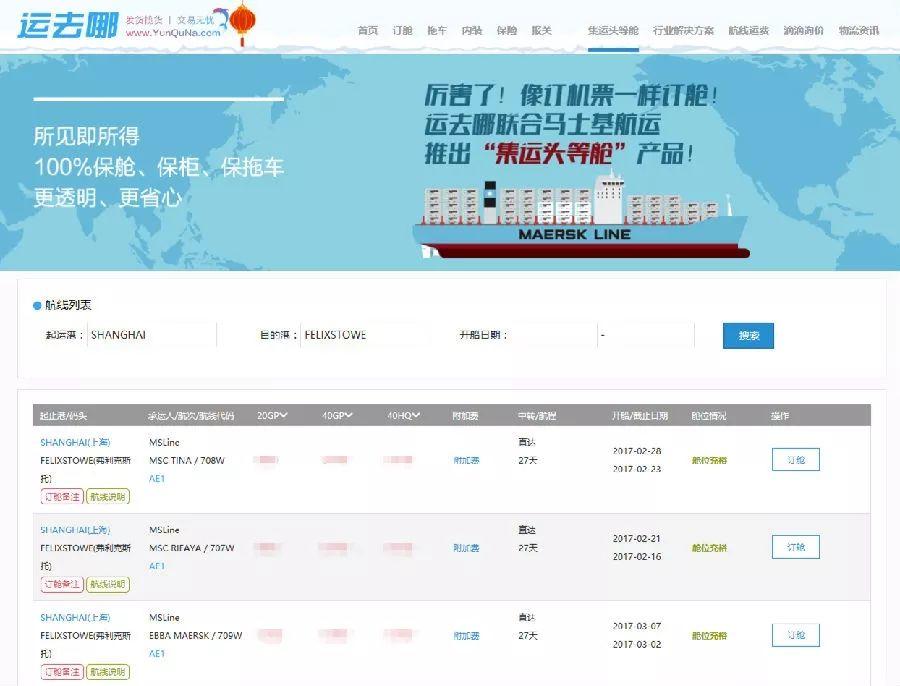 © Image | Google
Maersk, the first company in the shipping industry to achieve instant booking confirmation service, is committed to eliminating previous delays because they create uncertainty and extra work in managing the supply chain for customers.
"From now on, it's as easy for our customers to book a cabin at Maersk as it is to book a plane ticket," said Vincent Clerc, the chief commercial officer of Maersk.
Instant booking confirmation allows customers to interact with Maersk more quickly, easily and simply. This is a milestone in the development of the whole industry and a concrete example of our company's strategy to enhance customer experience through seamless digital products."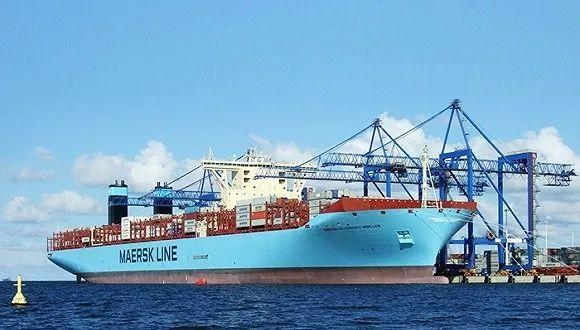 © Image | Google
Through this new solution, customers can have visibility into the voyage selection, be able to see the ship's remaining shipping space and can select the relevant value-added services. More importantly, the customer's booking information will not be cancelled due to the cabin status after confirmation.
Four World's Largest grain Traders to Digitize Shipping
Four of the world's largest grain traders are looking to digitize shipping deals
Archer Daniels Midland(ADM), Bunge, Cargill and Louis Dreyfus recently said they are looking at technological innovations using blockchain and artificial intelligence to standardize and digitize grain transport trade for the benefit of the industry as a whole.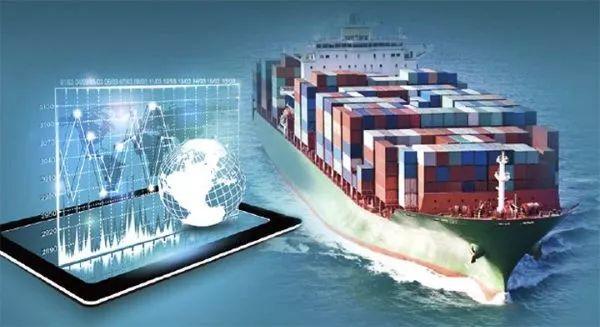 © Image | Google
The four companies will initially focus on technology to automate the grain and oil trade. In the long term, they want to replace traditional contract, invoice and payment processes with more modern digitization, thus improving reliability, efficiency and transparency.
Juan Luciano, the ADM chairman and CEO, said: " by co-designing and implementing digital transformation, we bring hundreds of years of collective knowledge and experience to streamline processes and reduce errors, and that will benefit the whole industry"
Shipping Market Recovery, But Still Has A Long to Go
The global trade barometer, released by DHL, a global logistics giant, is seen as a "bellwether" for global trade growth, showing sustained but weak growth in global trade.
In fact, after a bottoming out in 2016 and a modest recovery in 2017, the shipping market has remained resilient this year, but in the view of the industry, it is still a long way from resuming growth.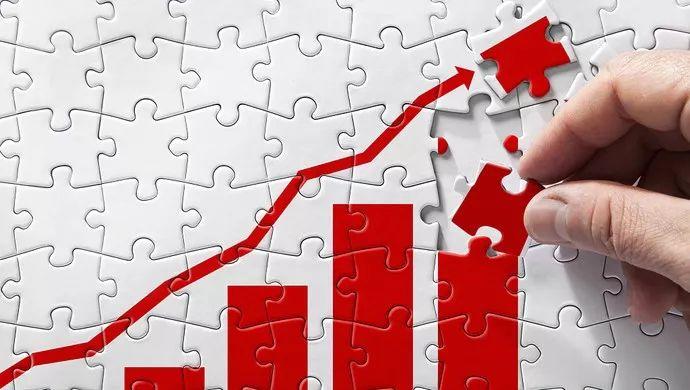 © Image | Google
Since the emergence of international trade in goods, maritime transport has been playing a major role in international trade, with advantages such as large volume, low cost and wide routes. Only speed and risk are the limiting factors.
With the development of economic globalization, countries in the world have closer economic ties, international trade continues to be diversified, and the demand for shipping is increasing.