Like or Dislike? When Your iPhone Camera Wants to Airbrush You
When Japanese company Sharp Electronics released the world's first camera phone, it never expected that someday the camera function attached to mobile phones will outperform the importance of phoning function itself.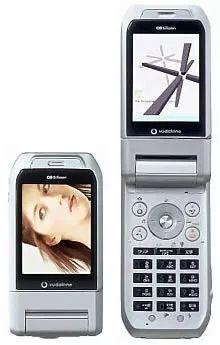 Sharp V602SH  © Image | Google
This is the world's earliest camera phone made by Sharp. I bet that people at then loved this phone and its inbuilt camera function crazily, even though Pixel dots on pictures taken with its camera could be easily seen with naked eyes.
With the fast evolution of the smartphone, people place higher and higher expectations on its camera function. They want a phone camera to become more HD, they want it to become more like pro cameras, they even want phone makers to upgrade their phone cameras into pro-video-shooting cameras. Come on, they are just cameras attached on a small-sized cell phone, what do you expect from a phone camera?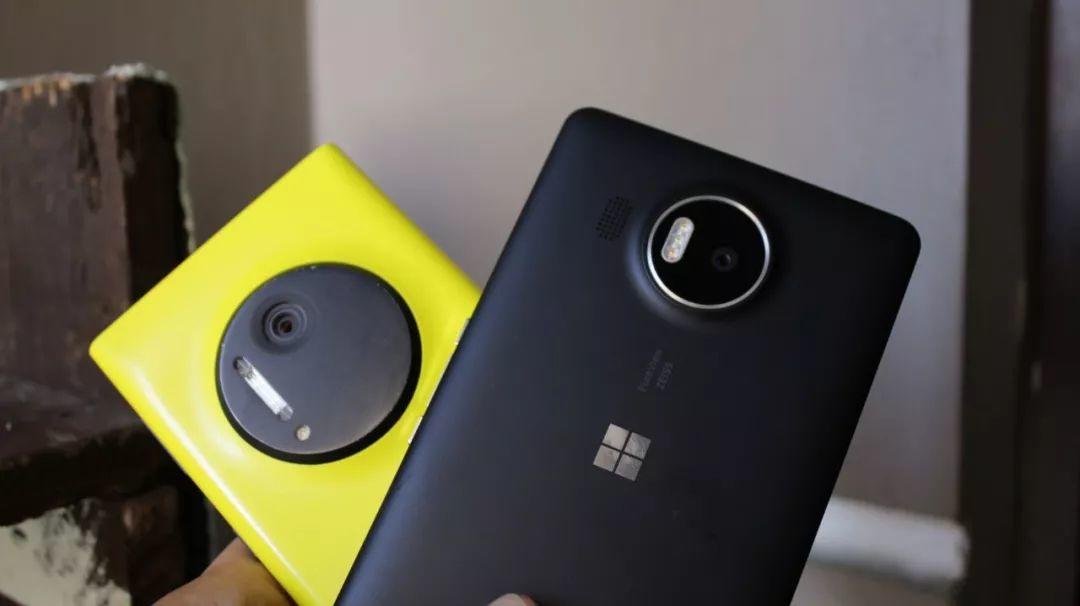 Lumia1020 © Image | Google
But do you know what? Someone actually did it. The phone showed in the above picture is Lumia 1020 launched by Microsoft in 2013. I once owned a Lumia 1020 and here is my personal Lumia 1020 use experience.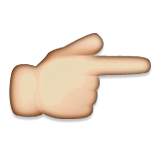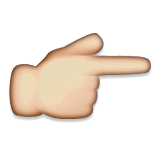 The moment Lumia 1020 started its selling in China in 2013 I was still a sophomore student, I deeply fell in love with its flat & cute chocolate shape design and thus bought it with all money I got. Honestly, the use experience for this phone wasn't so good because there were few high-quality compatible apps for the Windows Phone 8 OS at then. But What this phone horrified me was its powerful camera, Carl Zeiss lens, 4100M pixel and pure view technology. Can you image it? In 2013, 1020 had a camera advantage over any other phones.
OK, after a long introduction, let's get down to today's topic.
Recently Apple has been trapped in the mire of Beauty Gate. So, what is Beauty Gate? This "Gate" incident was caused by Apple's iPhone XS. After its launch, many users found out that when they used their newly bought iPhone to selfie, their skin in camera would be automatically smoothened. This skin smoothening effect is an inbuilt function which means users can't turn it off. With respect to this function, some users hate it and criticize it as camera cheating. Reports say that Apple will remove iPhone XS automatic skin smoothening effect in its latest iOS 12.1 operating system.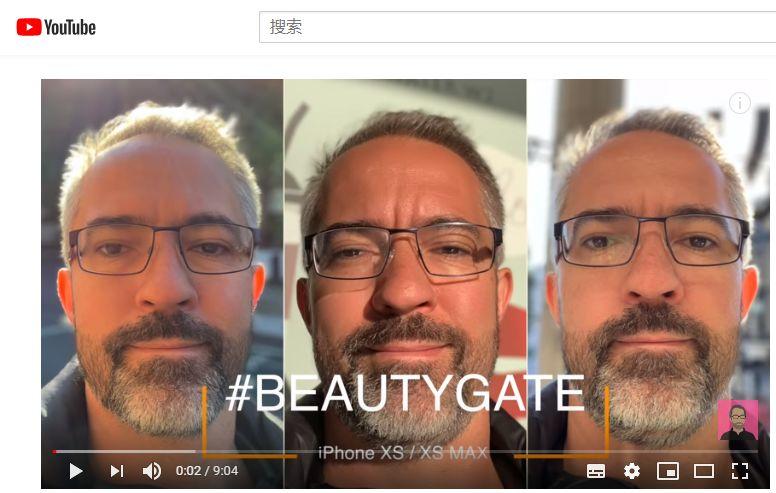 iPhone Beauty Gate   © Image | Google
Generally, people like to look gorgeous in photos, how come some users want Apple to shut that skin filtering function down? Actually, users' opinions on this function are separated into two.
Most users in European and America countries don't like that. They think Apple shows less respect to them, they criticize Apple because this hidden function airbrush their facial skin without asking for a permit, in many selfie situations they express that they don't need their facial skin to be smoothened and they just want to look more natural in photos.
Statistics show that the majority of Asian users like the camera smoothening function and they think that function makes it more convenient for them to take photos without installing a thirty-party face beautifying app.
Well, as far as I know, users, regardless the gender, in China love that hidden function. There is no doubt for that. In reality in China, camera beautifying functions are popular among smartphone users. And you ask how far that popularity goes? A lot of users, especially girls, they don't selfie unless they have a camera beautifying app installed on their phone.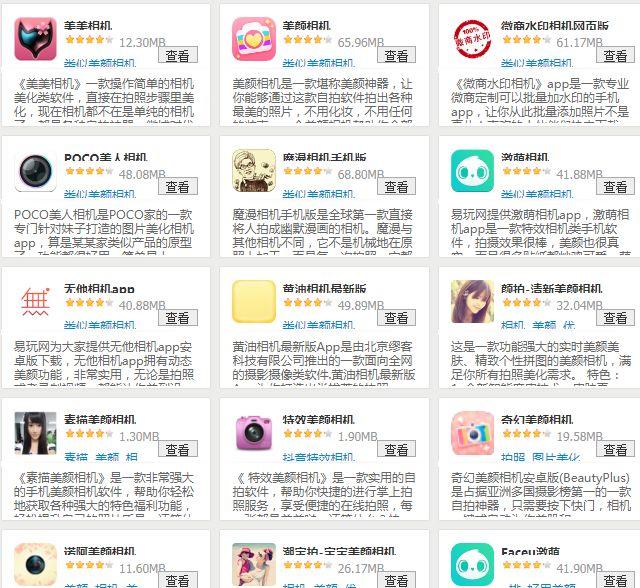 © Image | Baidu
Only a simple search, a lot of beauty cam apps will pop out and they all claim that they help make you look more gorgeous in photos.
It is nothing wrong or to blame when someone airbrushes his or her photos, the only precondition is you don't cross the "line", the " line" here means you don't over-beautify your photos, otherwise…your photo will become unrecognizable…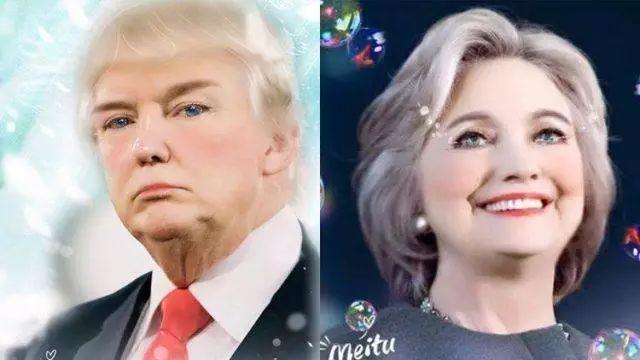 © Image | Google
 There is a report that a Chinese girl Li made her plan to travel in Los Angeles with friends, but she was stopped by customs inspectors because there was a big difference between Li's looking and her VISA photo. The inspectors thought Li's VISA was a fake one and insisted that she pretended the girl in the photo. After nearly three hours detailed investigation and inquiry, inspectors finally believed a truth that the Li and the girl in the photo were the same person. Li explained that she " just PS the photo a little bit" and inspectors were all amazed by her Photoshop techniques.
To cater to the beauty cam craze in China, many Chines mobile phone manufacturers spare no efforts in making pro beauty cam phones which have very powerful photo beautifying functions, actually, phones of this kind have good sell records. in girls' hands, these beauty cam phone are no difference to a final weapon.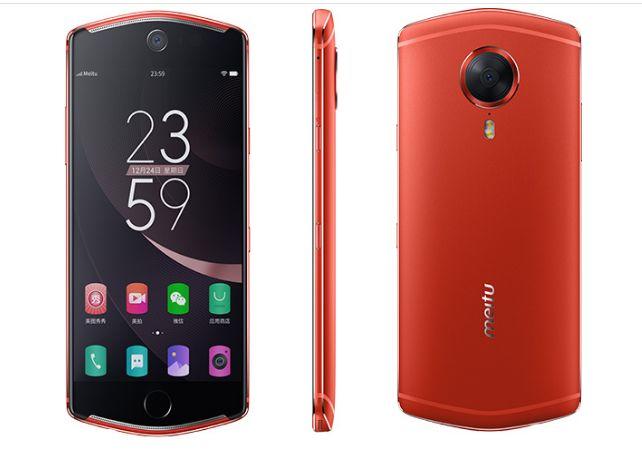 © Image | Google
 Beauty cams also bring troubles in blind date in China. In the past before a blind date with someone, you first ask a photo of his or her to make the blind date not that " blind". A good looking in the photo may leave your dating mate a good impression. But today the blind date in China develops a new feature, a photo is not enough to ensure you that you are about to dating one just looks like the same in the photo because the photo given to you is heavily beautified. You never know what your dating mate's real looking until you see him or her personally. A netizen blogged that he ran away when he had a blind date with a girl. "She is not the one in the photo," said he.
Personally, I don't like beauty cam apps and I even seldom use the inbuilt camera effects in my iPhone 6 plus. When you take pictures, you want to leave a natural you in the photo, not an overly airbrushed image that even yourself can't recognize years later.

So, do you have a beauty cam app on your phone? You guys use camera effects very often? tell me by leaving your comments at below.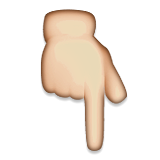 Thanks for visiting HACOS, and welcome u check back frequently to see the news.
【HACOS】leading business services provider!