Insane ¥400,000 Shanghai Restaurant Bill Goes Viral!
An image of an astronomically high dinner bill from a Shanghai restaurant has gone viral in China.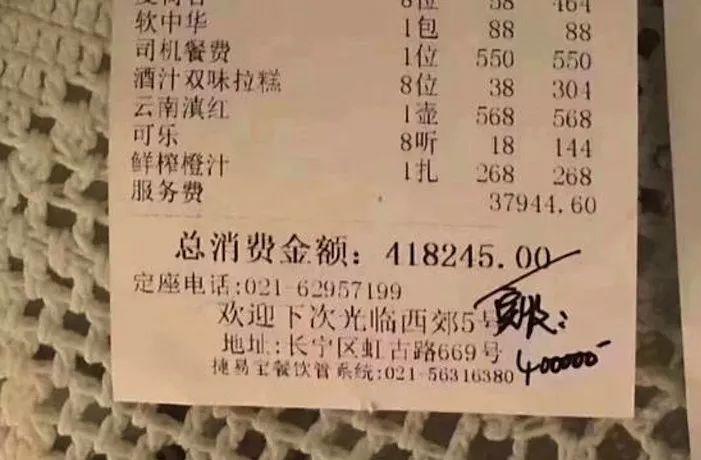 According to a receipt issued by Maggie's Restaurant, otherwise known as 'Maggie's 5' or '西郊5号', in Hongqiao district on September 19, a group of eight diners indulged in an extravagant 20-dish dinner that totaled to a whopping RMB418,245 bill (or RMB52,281 per person). We hope they got a fapiao.
Dinner bill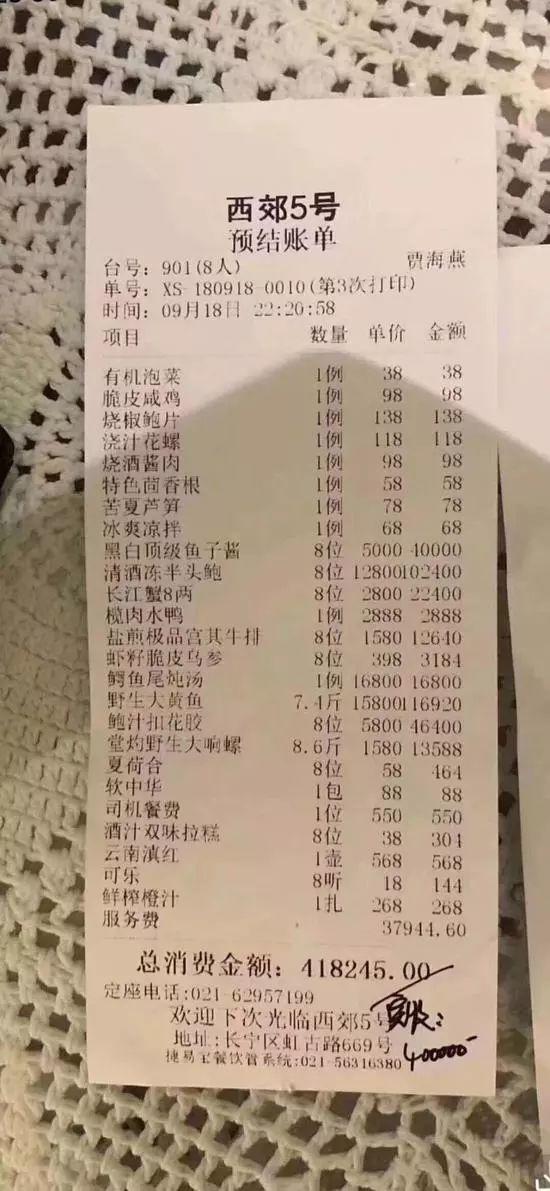 Image via Beijing News/Sina
Among some of the luxurious dishes the crew splurged on were a variety of pricy seafood items. The most expensive dish was a single order of "crocodile tail soup," which added up to RMB16,800. The restaurant also tacked on a RMB37,944.60 service fee.
A written note on the printed receipt indicated that the restaurant received RMB400,000. It's not clear if or when the remaining RMB18,245 came through, or if it was comped by the restaurant. 
Images allegedly coming from the dinner were posted on Weibo, though the user who originally uploaded them has since deleted the post.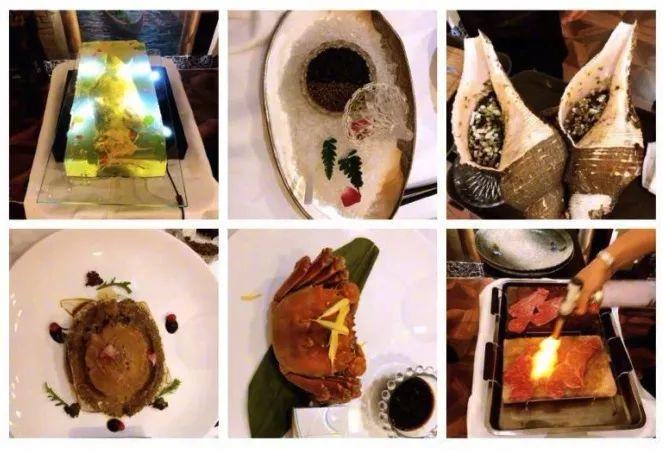 Image via Weibo
Partaking in the exhorbitant feast was a mix of diners from China and Dubai, according to restaurant owner Sun Zhaoguo. Sun, who also happens to be a famous award-winning chef and has appeared on multiple TV cooking competitions, told Beijing News that the Dubai diners were treating their Chinese counterparts to the six-figure meal.
"That's nothing at all in Dubai," he joked.
Sun said most of the customized dishes were off the menu and instead ordered privately ahead of time. He confirmed that the ingredients, including some of the pricier ones, were sourced from all over China. But he added that they adhered to national regulations, and that no protected wild animals were used. Crocodile meat like that used in the stew, for example, usually comes from farms in Guangdong or Fujian province.
In the past, wealthy Chinese citizens and government officials have come under fire for dining on endangered animals.
As for the mystery diners, Sun wouldn't reveal their identities. But he did tell Beijing News that neither political leaders nor celebrities were present at the table.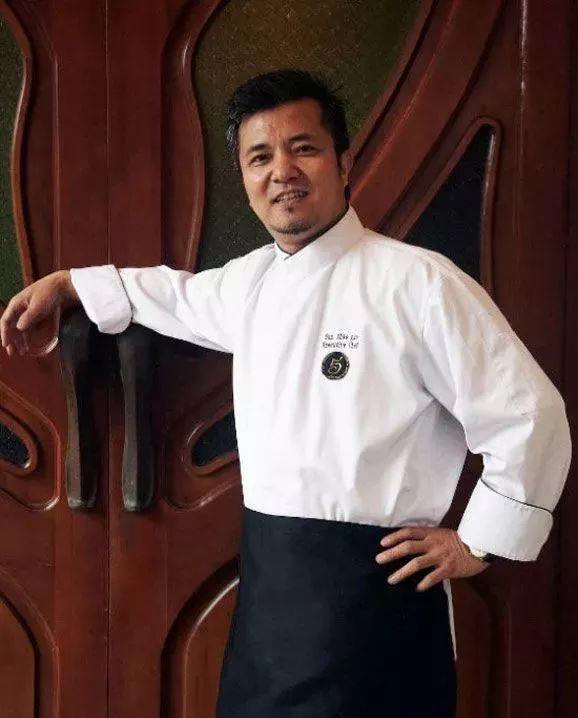 Restaurant owner Sun Zhaoguo. Image via Baidu Baike
Meanwhile, images of the secluded restaurant located in a suburban garden-style country hotel have also been widely circulating online as curious social media users have tried to learn more about the mysterious venue. Unlike what was shown on the viral receipt, meals at the upscale restaurant serving Shanghainese, Zhejiang and Jiangsu cuisine typically cost RMB880 per person, according to the venue's Dianping page.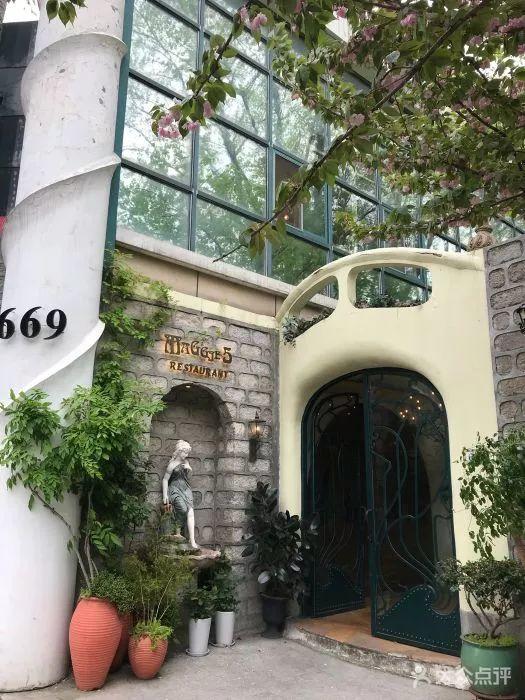 Image via Dianping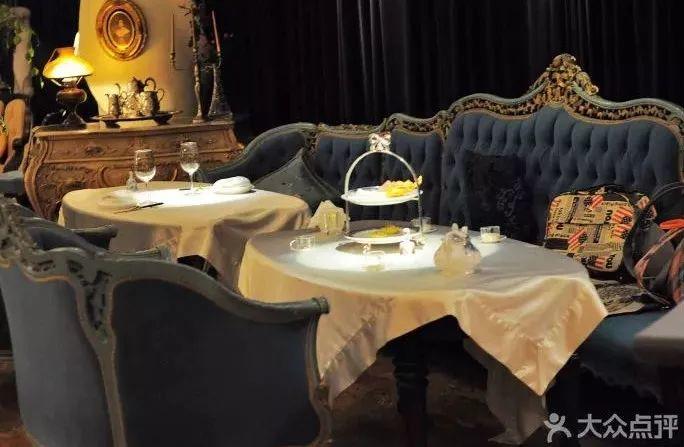 Image via Dianping