BREAKING! China's Richest Man to Retire & Who Will Be Successor?
Jack Ma will hand over the keys of Asia's most valuable company to Alibaba Group Holding's chief executive officer, in an unprecedented succession plan that will slowly take the focus off one of China's most recognisable corporate names over the next 12 months.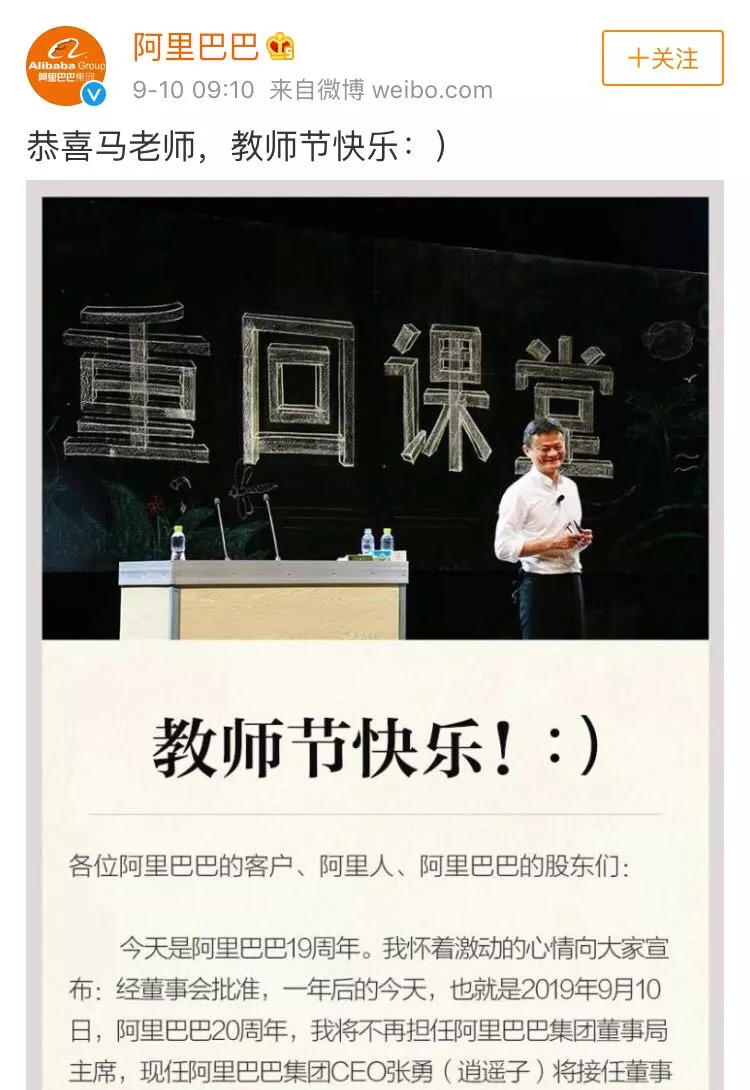 Image | Weibo@阿里巴巴
Current Alibaba Chief Executive Daniel Zhang will replace him as chairman, while Ma will complete his current term on Alibaba's board of directors following the company's annual general meeting of stockholders in 2020.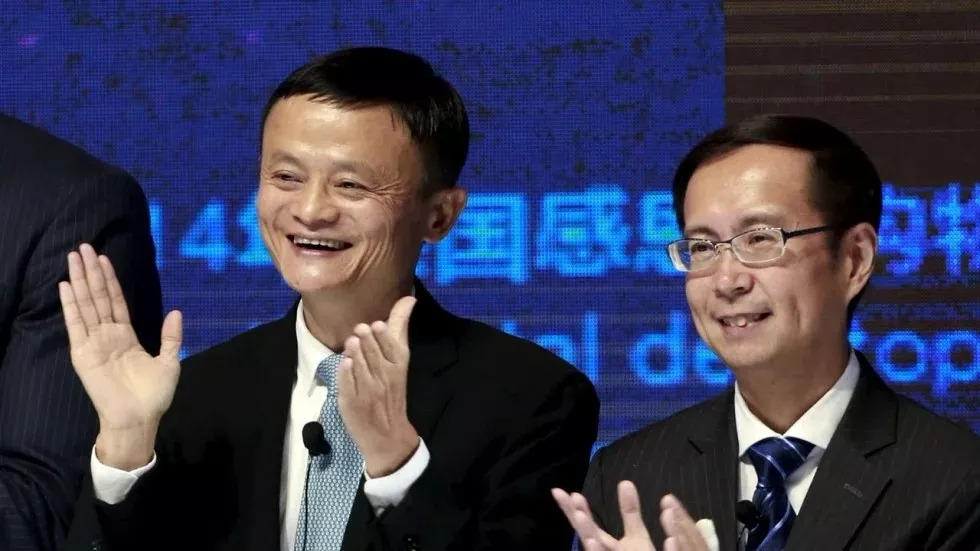 I also want to return to education, which excites me with so much blessing because this is what I love to do. 
Jack ma's new business card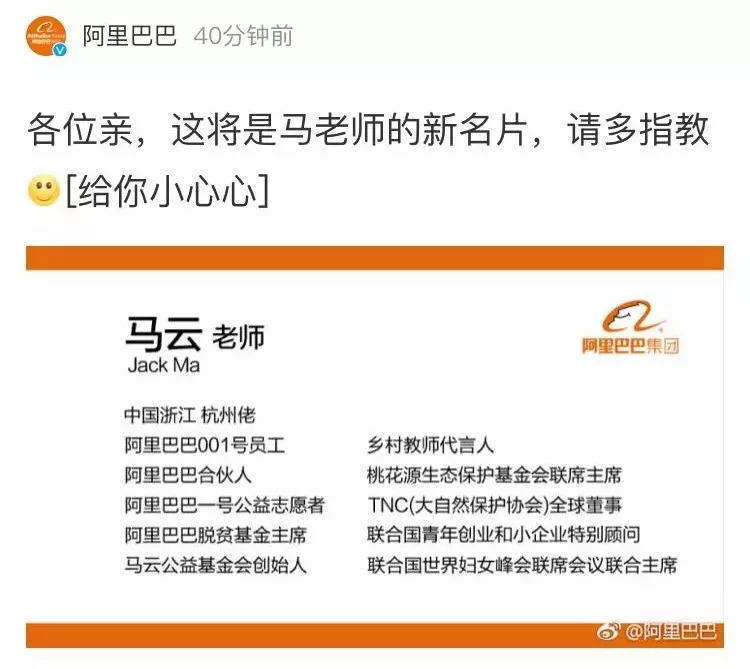 Image | Weibo@阿里巴巴
CNBC has translated Jack ma's letter into English. Let's take a look at the full text of the letter.
News of Mr. Ma's retirement has also drawn intense attention from foreign media. On last Friday, the New York times published an article saying that Mr. Ma was retiring.
From The New York times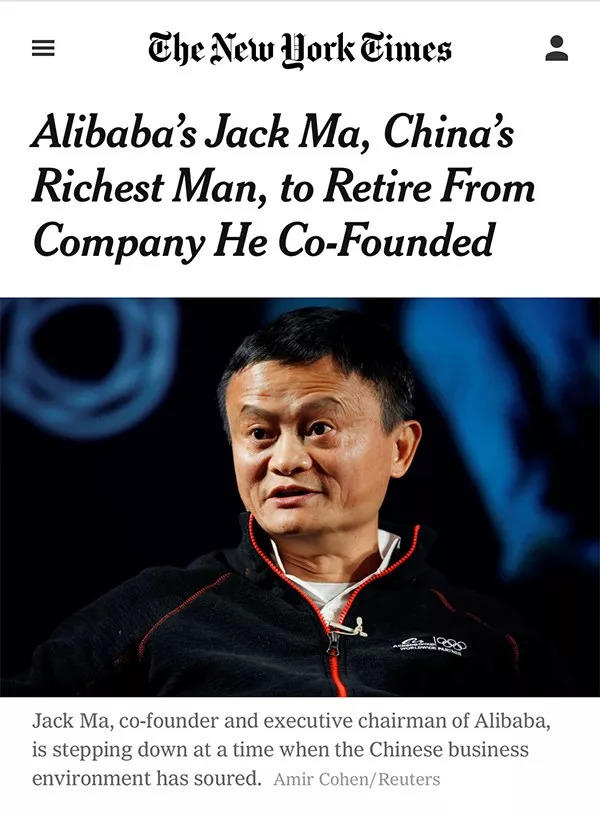 Alibaba started as an online marketplace for businesses to sell their products to other businesses. But it did not take off until it began the Taobao marketplace in 2003, which merchants used to sell goods directly to consumers.
Alibaba later rolled out Alipay, an online payment service, to facilitate transactions in a country where few people had credit cards. Alipay later became Ant Financial, the financial subsidiary that Mr. Ma also controls.
Today, Alibaba has been a global business empire: 
e-commerce, 

online banking, 

cloud computing, 

digital media

entertainment.
Last but not least, here is a video, looking back at Jack ma's most wonderful moment in Alibaba's 19 years: