These Changes To China's Exit & Entry You Need To Know!
The Ministry of Public Security held a press conference in Beijing on Aug 28, 2018, and the State Immigration Administration announced that 22 new measures were introduced to promote opening up and improve the Exit and Entry services.
Since Sep 1, immediate visa approval will be available for foreigners in urgent need. Among them, 3 new measures to visa will be launched:
For foreigners who lose their passports and need to re-issue their Visa, they can enjoy an instant acceptance and approval process, to remedy their emergency.
The above situation is on the basis of the explanation letter provided by inviting unit, and the foreigner's transport (Boat, Plane, Train) ticket is booked.
If the foreign crew member and their accompanying family members need urgently to apply for residence certificate to leave the port city and leave the country, they can enjoy immediate acceptance by the ship's agency guarantee letter and the transport (Boat, Plane, Train) ticket with confirmed date and seat.
For a member of a foreign tour group urgently needs to apply for a visa to separate from the group and leave the country, they can use the letter of explanation provided by the host travel agency and the plane (railway / boat) ticket with the confirmed date and seat to apply.
Currently, these take within 7 working days, but will be done instantly after Sep 1.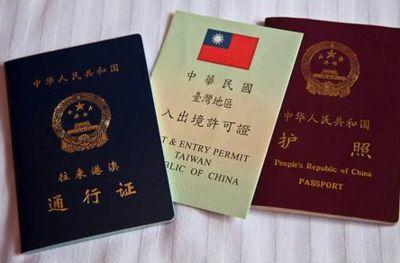 Online Declaration and Immigration Inspection
Implement the Online Declaration and Immigration Inspection procedures on International Shipping Vessels, no longer submit paper declarations.
The person in charge of the Entry and Exit or his agent of the Exit and Entry business, shall declare the information of vessel and crew through the Public Security Entry and exit Internet Service Platform or the "Single Window" of International Trade.
After the implementation of the new measures, it is estimated that nearly 30,000 foreigners  per year can enjoy the convenience of urgent affairs.
The Inspection Procedures for Entry and Exit vessels can be saved more than 200,000 hours per year, and the time for arrival and departure of ship will be significantly shortened,which will save a lot of cost and improve Customs Clearance efficiency.