Good News! GZ-SZ-HK high-speed link to open!
According to the Hong Kong press, an opening ceremony for the Guangzhou-Shenzhen-Hong Kong high-speed Rail link will be held at West Kowloon Railway Stationon September 22nd, after which the line, cutting the journey time from Shenzhen to Kowloon down to just 14 minutes, will be put into operation on the 23rd.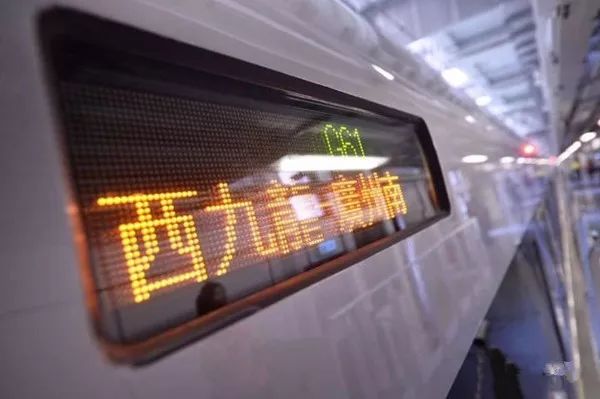 © Image | NEWSGD
There are 7 stations along the route:
Guangzhou South Railway Station,

Qingsheng Station,
Humen Station,

Guangmingcheng Station,

Shenzhen North Railway Station,

Futian Station,

West Kowloon Railway Station.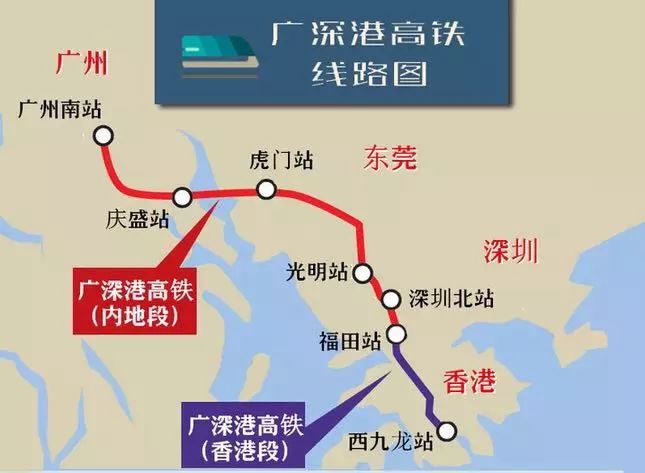 Passengers are to conduct security and immigration inspection for both areas (Mainland China and Chinese Hong Kong) at the departing stations, instead of lining to be checked when arriving at Hong Kong.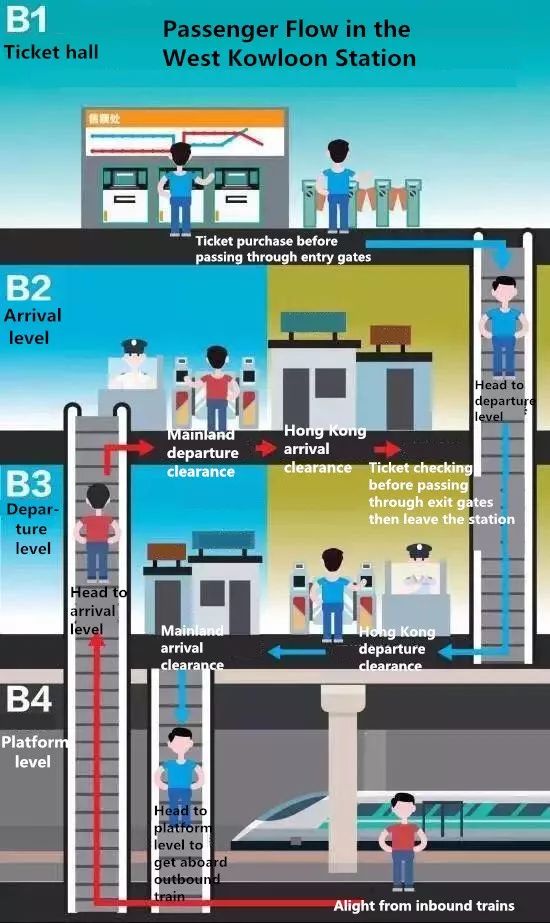 In the future, a train will arrive at SZ North Station every 15 minutes and GZ South Railway Station every 30 minutes.
Journey (to West Kowloon South Railway Station)
Apart from Shenzhen and Guangzhou, the line is going to connect Hong Kong with other cities in the interior of China, like 
Beijing, 

Shanghai, 

Wuhan, 

Hefei, 

Hangzhou,

Fuzhou among others.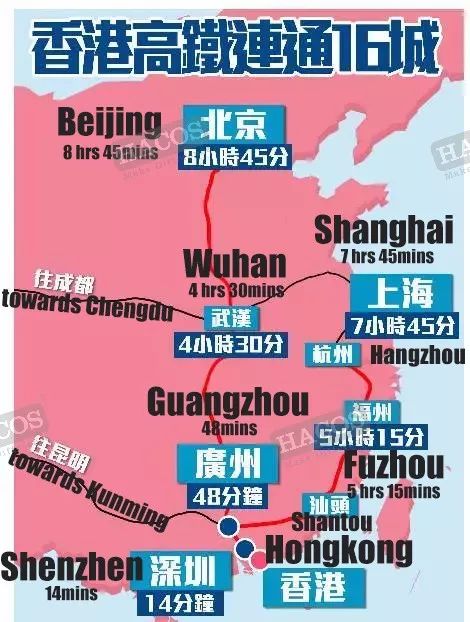 More popular tourist destinations will be reachable by high speed rail from Hong Kong.
Share to let your friends know!