You May Not be Allowed to Board Flight If Not Vaccinated!
It is reported that some airlines in China issued notices requiring passengers traveling from Guangdong to present negative report of nucleic acid test and record of at least one dose of COVID-19 vaccine. Will vaccination be a basic requirement for more and more air passengers? 
On Wednesday, posts and pictures circulated online claimed China Southern Airlines and Hainan Airlines required passengers traveling from Shenzhen to Beijing to present two materials, including: 
Negative NAT report issued within 48 hours 

Record of at least one dose of COVID-19 vaccine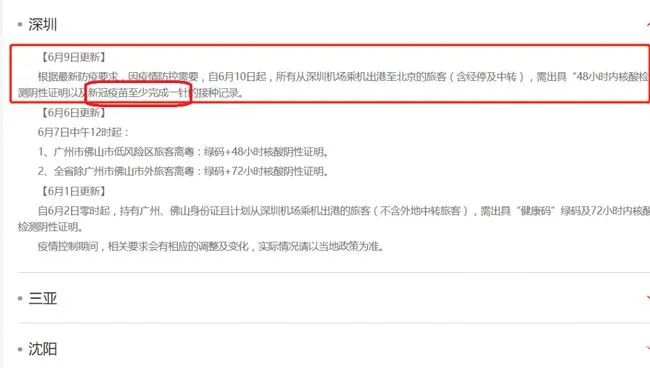 △ A screenshot of Hainan Airlines' official website about the requirements.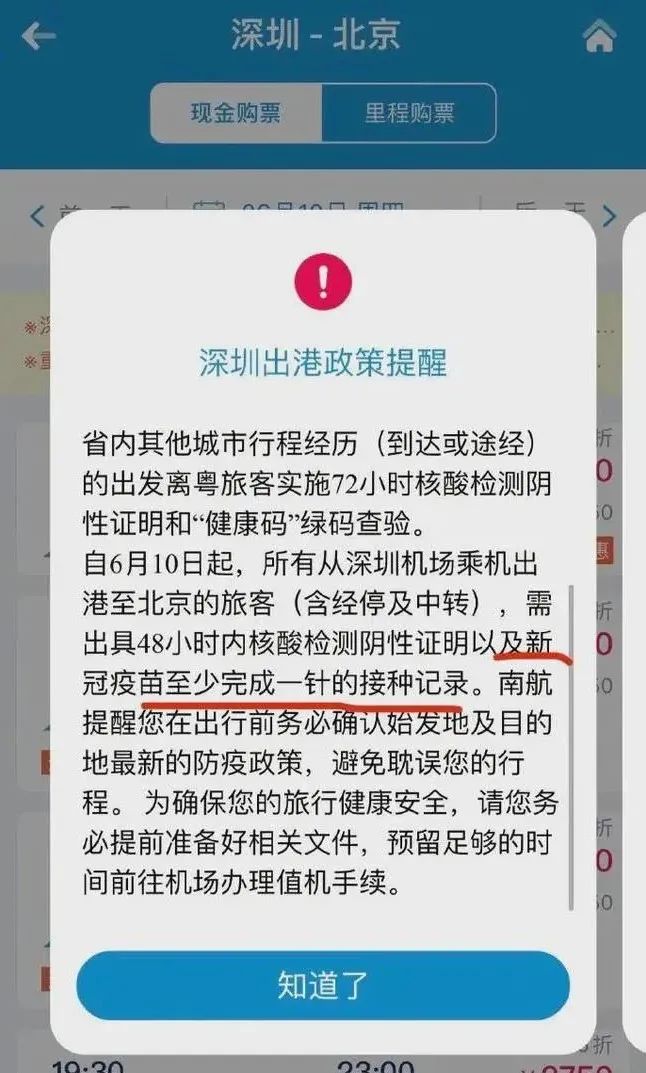 △ A screenshot of China Southern Airlines' notice on the requirement
Besides, Shenzhen Airlines and China Air have issued similar notices, according to Caixin.

The requirement was later withdrawn for unknown reasons. However, some experts have said the requirement for vaccination of passengers will become a trend in the long run and the withdrawal could be due to "technical problems."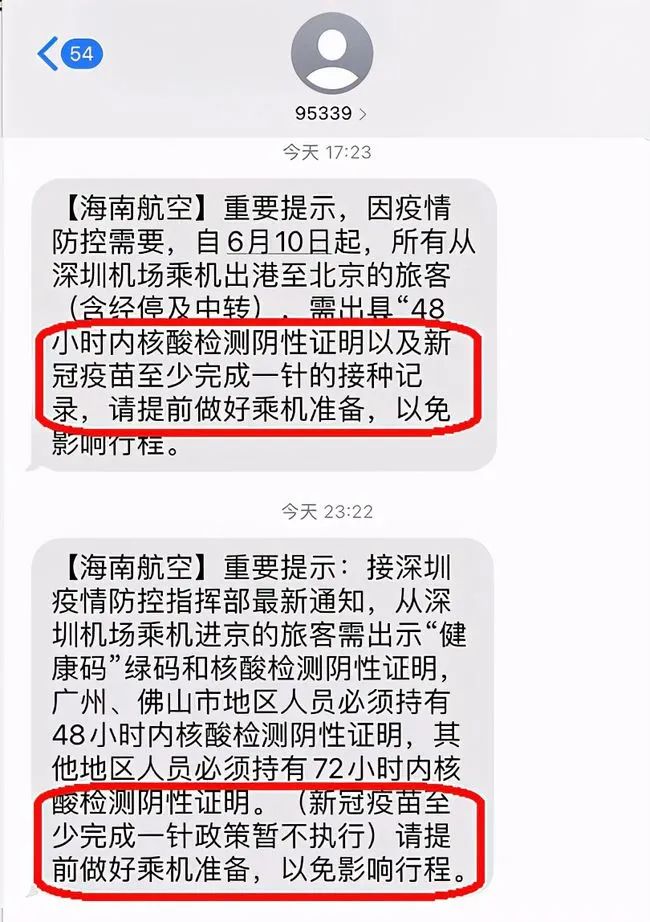 △ A screenshot of China Southern Airlines' notice on the suspension of the vaccination requirement
According to the Global Times, staff members from the Shenzhen office of China Southern Airlines confirmed that they issued the notice after Guangdong tightened epidemic prevention and control measures. 
Guangdong authorities on Wednesday reportedly had required the airlines to enforce the "highest standards" on epidemic prevention and control policy. 
So the airlines launch the measure by verifying the vaccination status of passengers before boarding from Shenzhen to Beijing, starting Thursday. 
But the airlines later withdrew the notices and suspended the policy following new instructions from local anti-epidemic prevention and control departments, an employee from China Southern Airlines said. 
The staffer emphasized the notice was only "suspended for now" and new standards are subject to change at any time. Thus, they cannot guarantee whether pre-flight vaccinations will be required again in the future. 
Given what we've got, vaccination certificate is just a requirement launched by airlines, and it is suspended now. There's no such requirement of airports.

Currently, Shenzhen Bao'an International Airport and Guangzhou Baiyun International Airport only required passengers to present 
green health code
and a COVID-19 test certificate with a negative result issued within the past 72 hours or 48 hours. 
So if you're planning to fly from epidemic-hit Guangdong Province to other places but have not received vaccines, don't worry that much. Please check the official website of the airport or airlines to get the latest info about current policy.  
If you want to know more about taking COVID-19 vaccine, you can click the following link to read our previous post about it.
(Please be noted that Guangzhou has suspended the appointment for first dose of COVID-19 vaccination  by now)
↓↓↓ 
We will keep following the updates on the latest anti-epidemic measures and travel policies. Stay tuned! 
If you have any questions about living in China, please feel free to contact
HACOS
!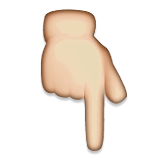 In order to help you reach the latest update on the global pandemic situation, HACOS has set a quick link on the menu of our WeChat page. Follow us, you can check it whenever you want!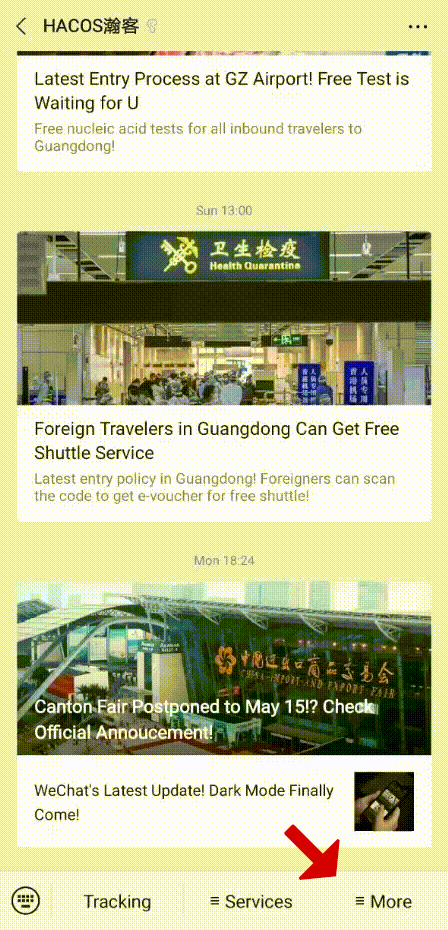 Share to let your friends know!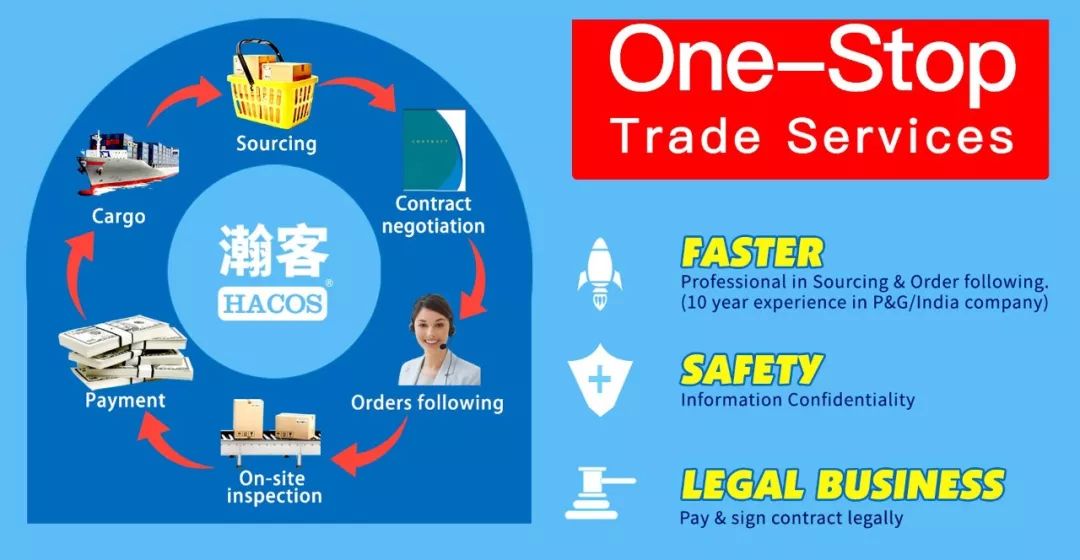 SOURCE | Global Times / 网易 / 财新
👇These Articles May Help You

| | |
| --- | --- |
| | You'll Be Blacklisted for These Transactions! Strict Rule! |
| | RMB With These Numbers Are All Fake! Pay Attention! |
| | How Much Money Can I Bring When Entering China? |