Oldest Pregnant Woman in CHN Just Gave Birth To A Baby! Amazing!
A 67-year-old woman is believed to be China's oldest mother by natural pregnancy after giving birth to a baby girl on Friday in Zaozhuang, Shandong province. 
CHINA'S OLDEST MOM
The woman, Tian, gave birth by cesarean section to a healthy 2.56 kilogram baby girl at Zaozhuang Maternity and Child Healthcare Hospital. 
The infant remains in a neonatal intensive care unit for observation, though her body signs indicate she is doing well.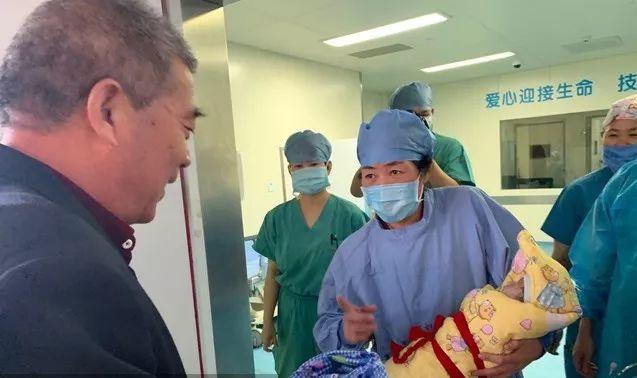 Tian is a 67-year-old retired nurse and her husband, identified as Huang, 68, is a lawyer. They have an adult son and daughter and two grandchildren according to media reports.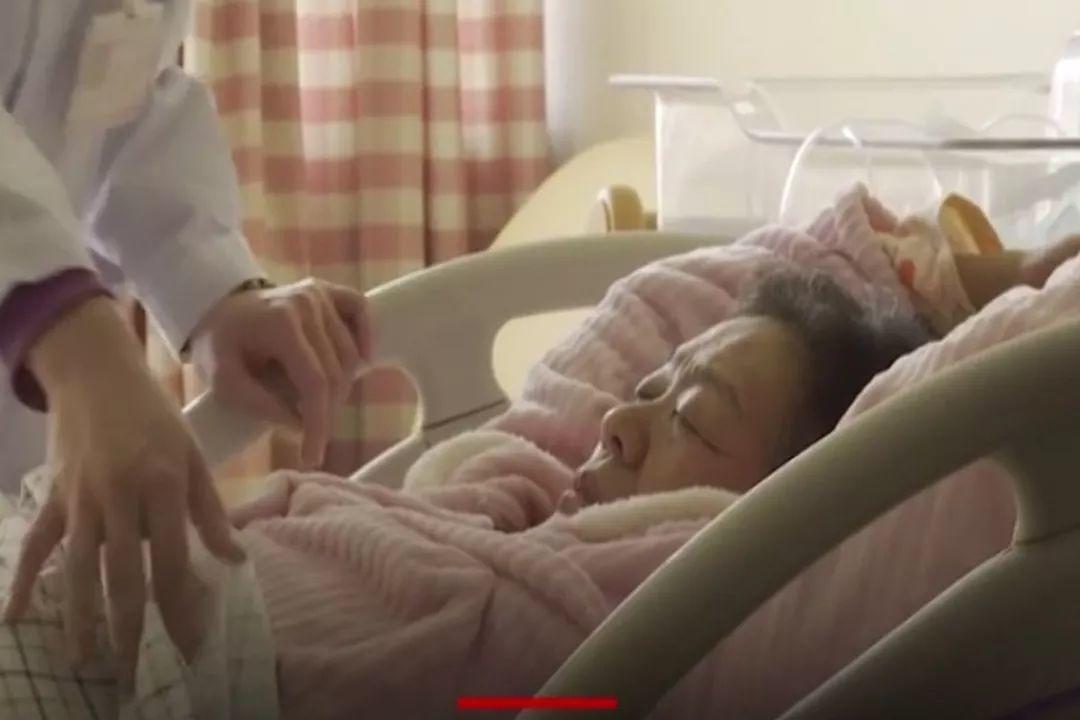 They said the baby wasn't planned but was a blessing nevertheless, so they named their new daughter Tianci, which means "gift from god". 
However, their adult children had strongly objected when found out their mother's pregnancy, and didn't show up at the hospital. 
The news has raised a heated discussion and triggered public concerns on social media platforms over the ethics of having a child at such an advanced age. 

The couples responded that the infant would receive good nourishment and grow up in a family in sound financial condition.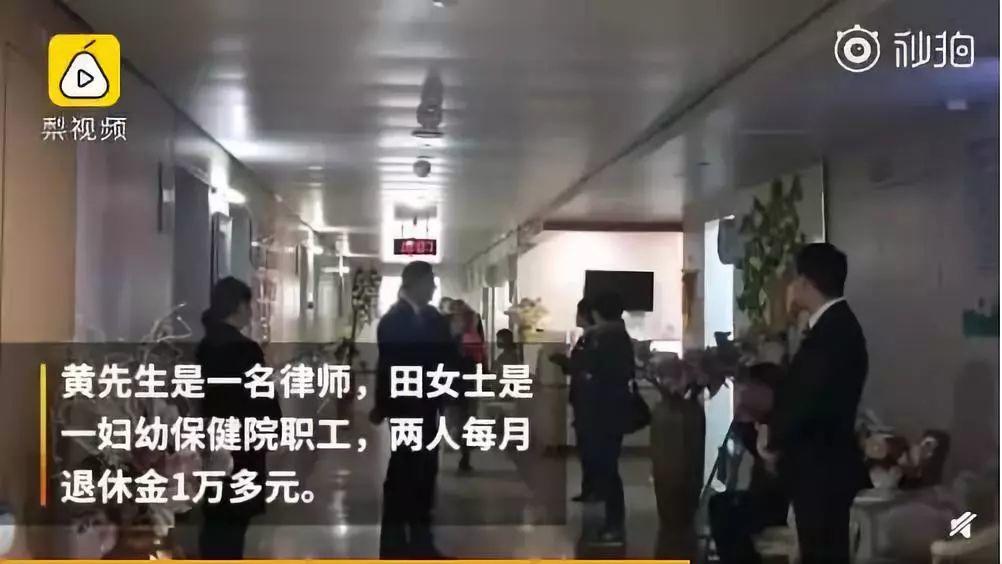 It is reported that the couple has monthly pension of over 10,000 yuan. 
Doctors warn that giving birth at an advanced age heightens risks to both mother and child, suggesting people should get pregnant at childbearing ages.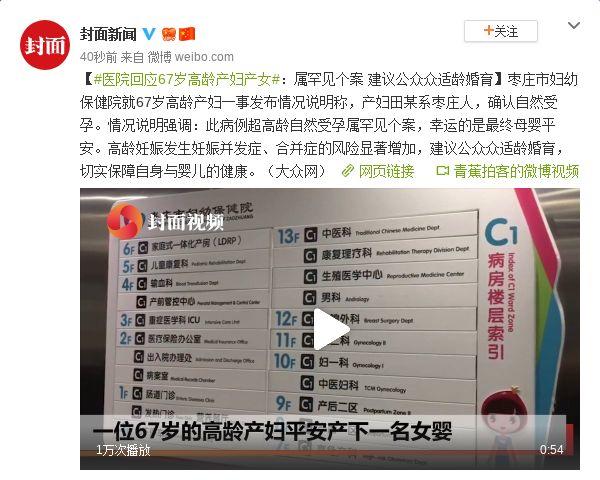 "In this case, a natural pregnancy involving a couple at such an advanced age is really rare," said Zhang Zhiwei, an obstetrician at First Hospital Affiliated with Shandong First Medical University. 
WORLD'S RECORD
Many people say it's unbelievable that the woman can deliver to a baby at such age. But it's not the only case. 
The record for the world's oldest new mother was broken just last month when a 74-year-old Indian woman and her 78-year-old husband became parents to twin girls.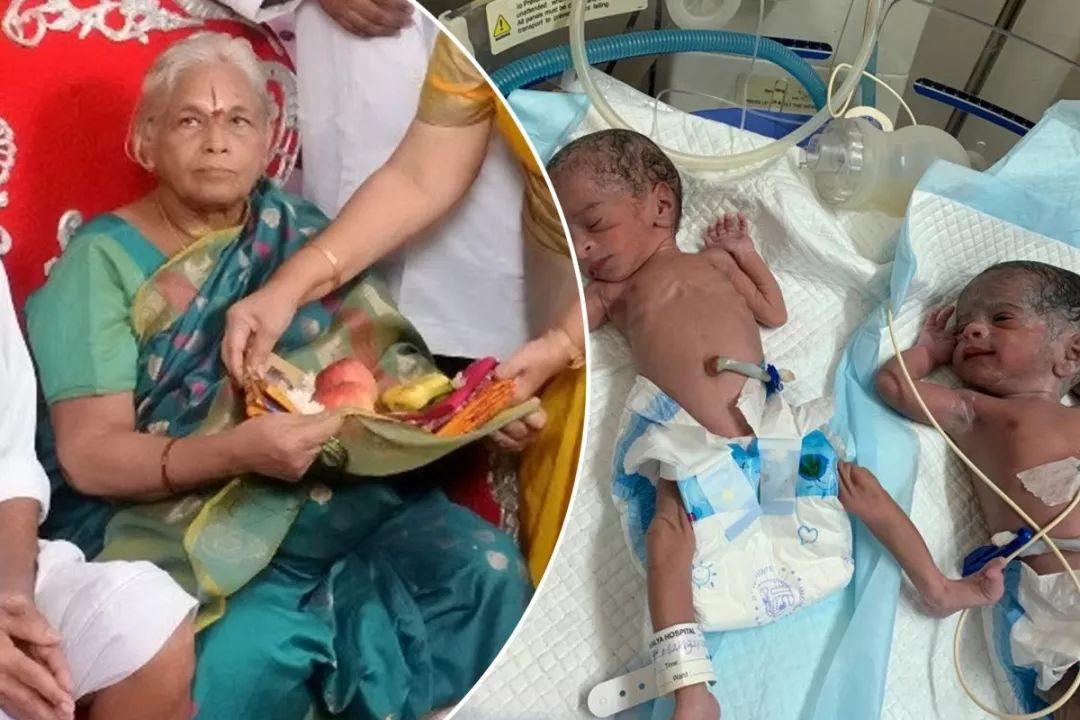 Some have concerned whether the couple could take good care of the children. 
Anyway, many netizens bless the babies and send their wishes to these great mothers suffering the pain of the birth. 
FOREIGN BABY IN CHN
Speaking of pregnancy, many of our foreign friends who live and work in China have China-born babies.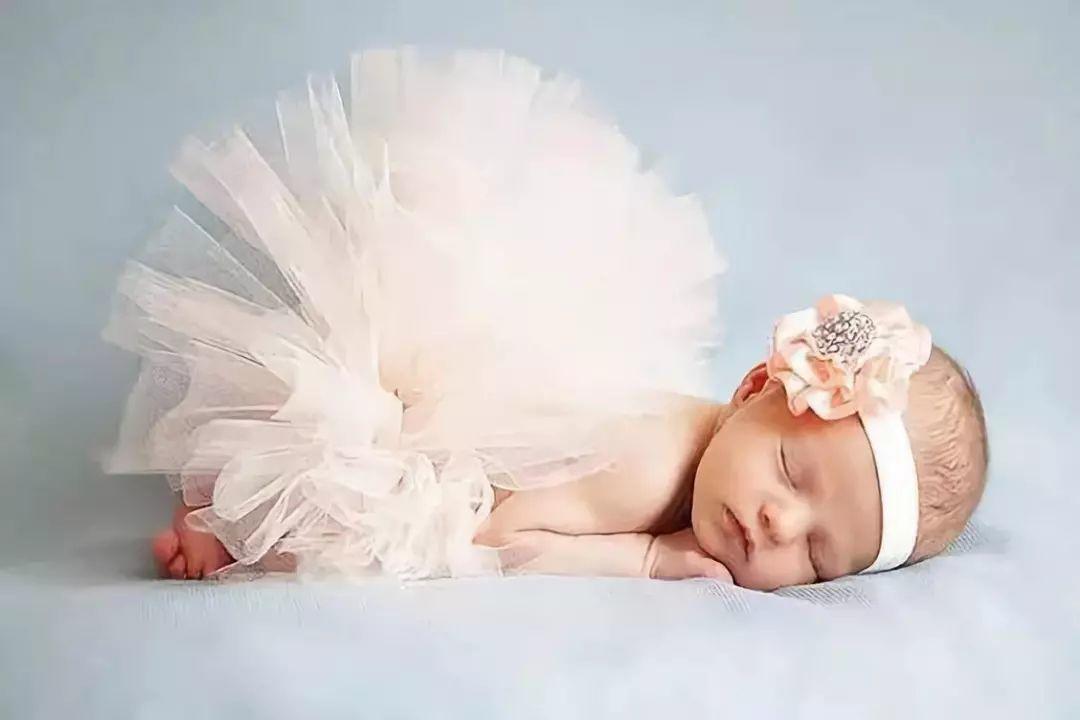 A child is not eligible for Chinese nationality if his or her parents are both foreigners. 
But if one of the parents is Chinese, then the child is automatically and involuntarily Chinese citizen at birth. 
We've posted a detailed article about the issue and how to get the babies' passports. Click the following pic to read more! 

Share to let your friends know!

SOURCE | China Daily / SCMP