Fake Money? New RMB is Coming in Ten Days!
The new renminbi bills are coming to be issued starting August 30. This will be the third edition of the fifth series of rmb. Let's see which banknotes are upgraded and what are the changes.
The new issuance will include four banknotes (50-, 20-, 10- and 1-yuan) and three coins (1-yuan, 5- and 1-jiao). Don't get surprised when you receive the new rmb!
As a PBOC official said, the new batch of rmb will be brighter-colored, the level and effect of the ticket structure are optimized, and patterns with better anti-counterfeiting ability are adjusted and improved. 
Compared with the current seires, Mao's head on the front side, decorative flowers, pattern of denomination figures on the both saides will be adjusted. 
Besides, all four new banknotes will feature additional decorative patterns on left-hand side, and the tactile lines on the right have been removed. 
Source: XINHUA NET
In order to avoid counterfeiting, color-changing ink will be applied. The color of denomination figures and the band of light will change when adjusting the angle. 
As for the coins, the model of denomination figures on the front side and flower patterns on the reverse side are adjusted. 
The new one-yuan coin will be smaller since the diameter has been narrowed 2.75mm. The color of five-jiao coin will be nickle, instead of golden yellow inside. The new one-jiao coin will increase dots ringing the inner edge on the front.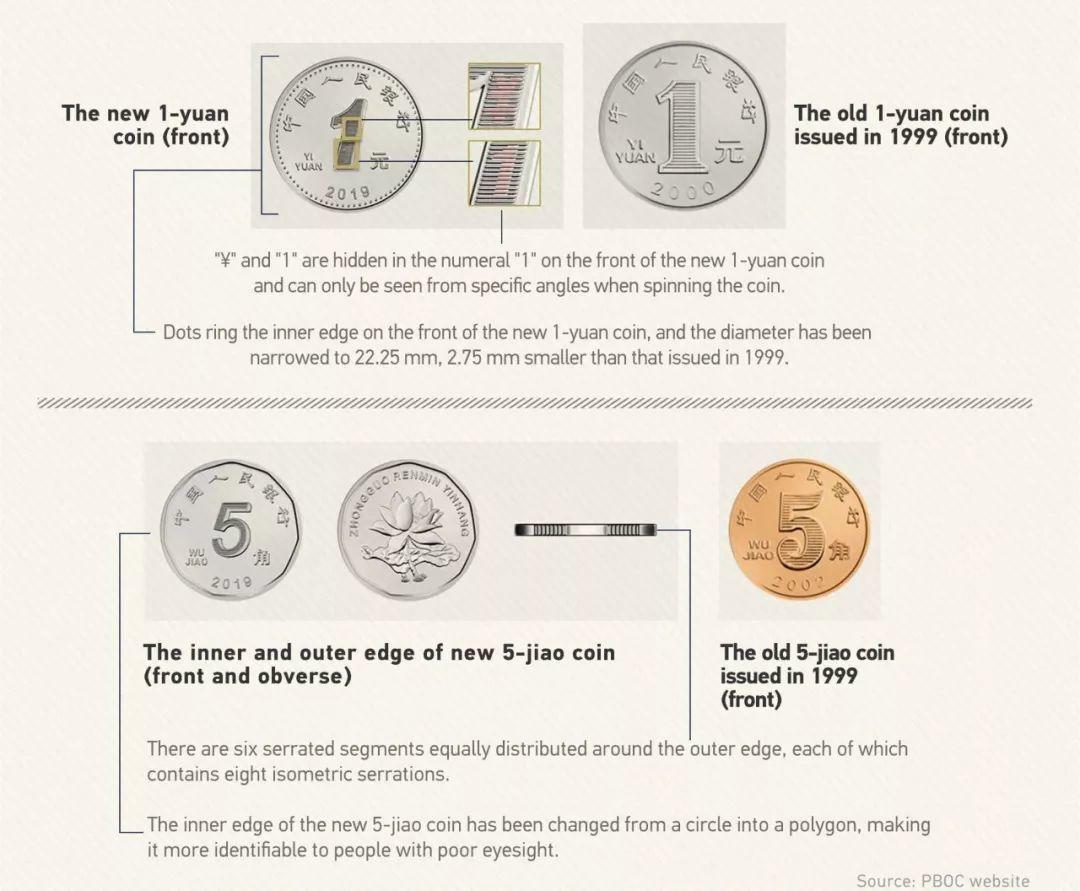 Source: CGTN
Why upgrade the edition of RMB? 

The second edition of the series was issued in 2005, and the one-yuan banknotes and coins and five-jiao coins have not upgraded since 1999. In order to improve the security, durability and anti-counterfeiting ability, it is time to upgrade and issue new currency.  
Is the previous edition still current? 

Yes. The previous edition of rmb will also be circulated and applied after the issuance of the new one. However, companies with cash businesses should upgrade their machines to identify and adapt the new rmb notes.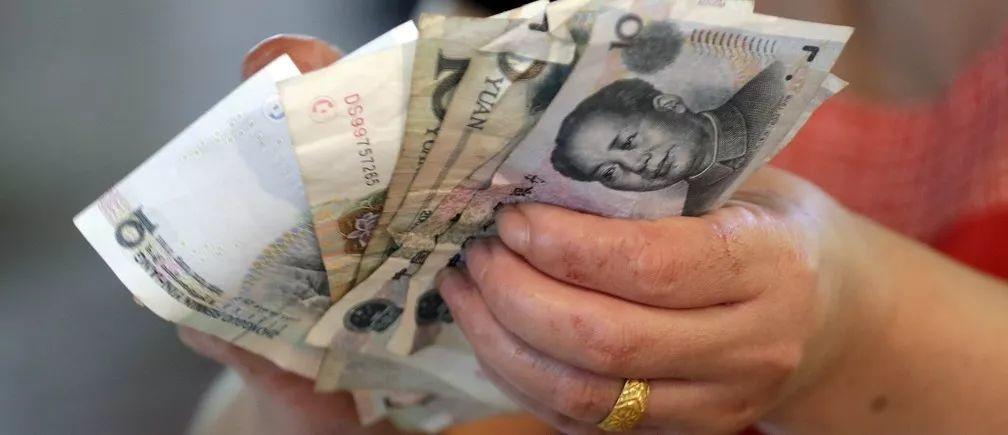 Share to let your friends know!