She Bungee Jumps from 300m to Deliver Lunch for 200 Employees!
A woman working at a mountainous beauty spot in southwest China has started delivering hot meals to her colleagues by bungee jumping 300 meters every lunchtime.
Wan Tiandi works at Dream Ordovician Park in Chongqing, where her duties include delivering lunches to more than 200 employees who are not allowed to leave their posts during their lunch hour, The Beijing News reported.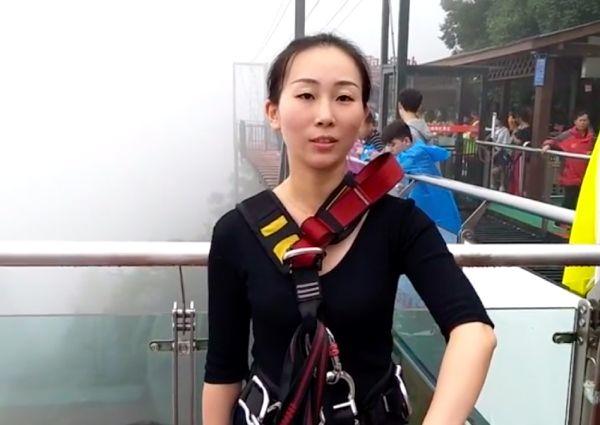 Because of the park's geography, it would take over half an hour to drive down the mountain to their work station.
To save time, she has now started bungee-jumping down the cliff to deliver the lunchboxes to her colleagues.
"Our park is huge. It will take me more than half an hour's drive to send lunches to them, while this bungee jump takes only two minutes," Wan was quoted as saying.
She said that in the past when her colleagues received the lunches, they were already cold.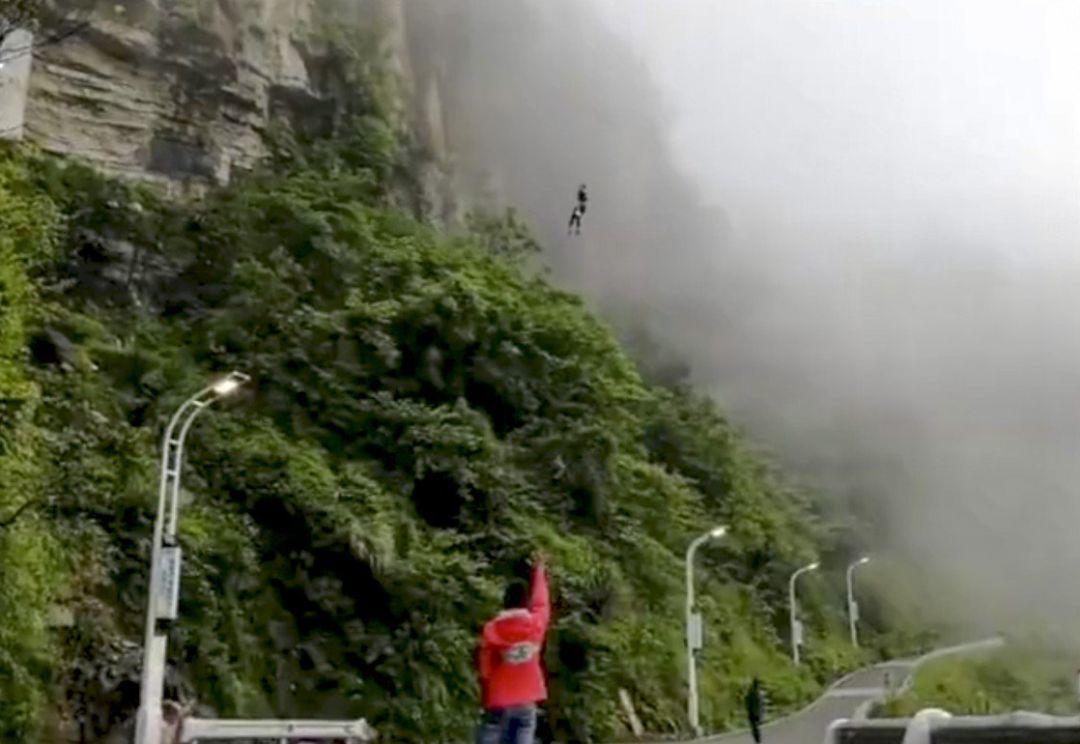 She said she and her colleagues had discussed the problem and developed their unorthodox food delivery method.
"My colleagues need us to send them food but transport on the mountain is not easy. Some of them work at places where there are no roads except narrow mountainous paths," Wan said.
After she jumps from the cliff, Wan's colleagues collect their lunchboxes that she carries in bags strapped to her waist.
Wan added that she enjoyed the thrill of bungee jumping and the sports enthusiast then jogged back to her office at the top of the mountain.
Her colleagues praised her for working hard to deliver hot food. "It is not easy. Her delivery is fast, steady and always on time," one of her colleagues was quoted as saying.
Share to let your friends know!