Why China Has Money to Invest in Other Countries, But…(2)
Recently, a question in Quora spurred a heated discussion. That is, if China has so much money to invest in other countries, why don't they develop the poor parts of China? (2)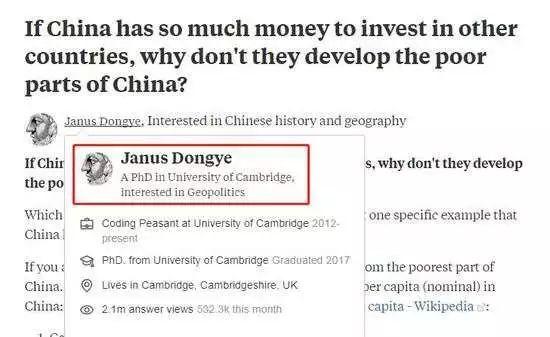 A Ph.D. in the University of Cambridge called Janus Dongye Qimeng replied this question, which got 100K views. 
Check! Here is his answer. (excerpts)
For the complete answer, please click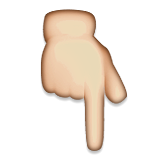 https://www.quora.com/If-China-has-so-much-money-to-invest-in-other-countries-why-dont-they-develop-the-poor-parts-of-China
Data centers
Thanks to the abundance of electricity and water resources for cooling, the Chinese government has chosen Guizhou as its most important base for data centers.
Deep in the caves of Guizhou, lies the Tencent T-Block data center (腾讯七星数据中心). This is the place where the data of all Chinese Wechat/Tencent Video (Chinese Netflix) users are stored.

In 2018, Apple has also decided to place its iCloud (China) data center in Guizhou. This is where all Chinese apple users information are stored in China.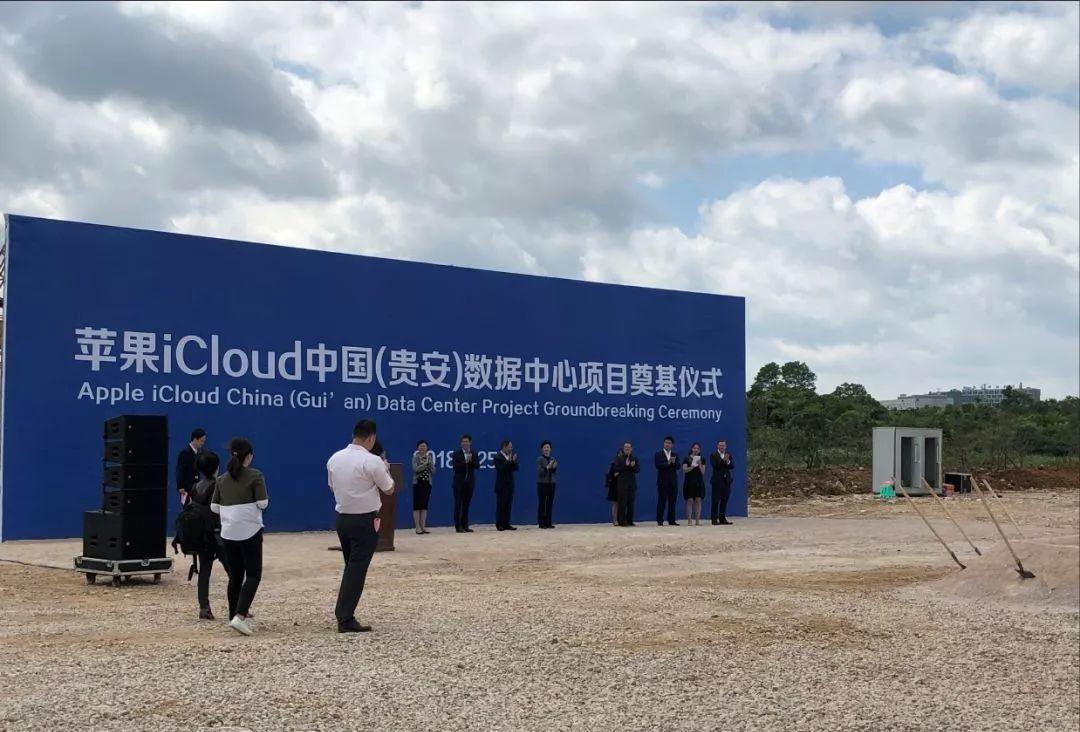 Now pretty much every important IT company has set their data centers in Guizhou, such as Alibaba, Huawei, China Mobile, etc.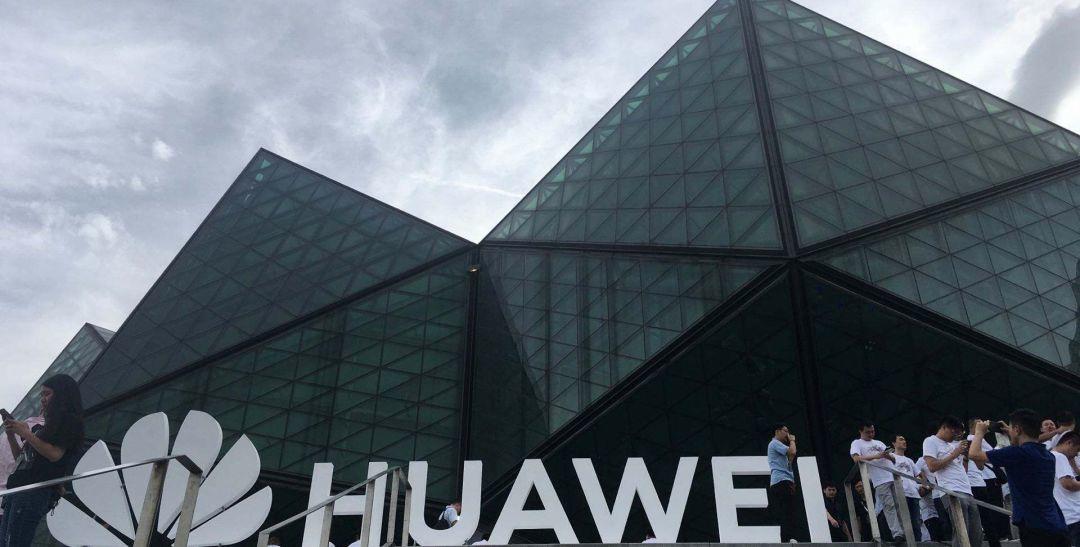 3Guangxi province
Guangxi and Northen Vietnam are actually very similar in terms of geographic positions and terrains. They both have plenty of flooded plains, hilly mountains, and coastal areas. Their cultures are actually very similar. Both are the descendants of the Nanyue Kingdom.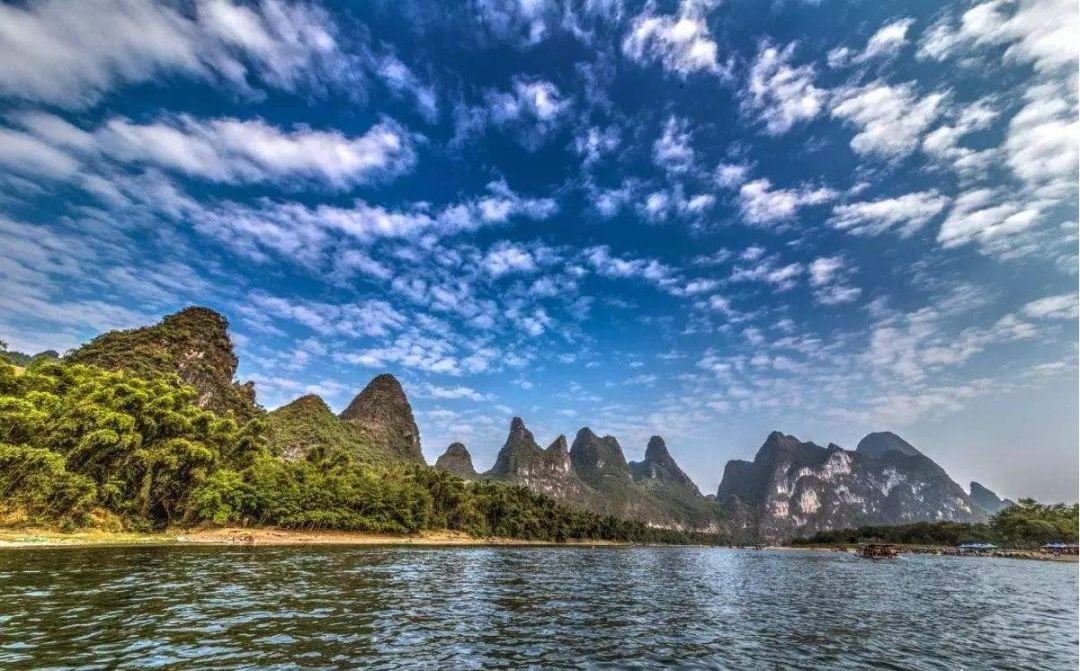 In theory, their GDP per capita should be similar but Vietnam suffers many wars compared to Guangxi. Now Guangxi GDP per capita is $6270 and Vietnam is $2557.
Compared to Northern Vietnam, the main problem for Guangxi is that all of its tributary rivers are flowing east instead of heading the south to the sea. These tributary rivers are then forming into one giant Pearl River at Wuzhou and then reaches the South China Sea in Canton.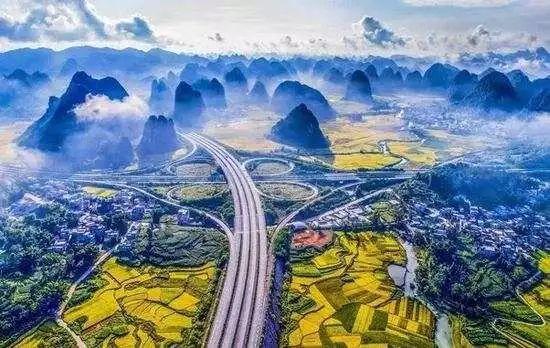 Even for today in China, there are still a lot of heavyweight goods shipped through the rivers because of its cheap costs. This becomes really a problem for Guangxi. Since all its rivers flow directly to the east, all river-based shipment from Guangxi has to go through Guangzhou and Hong Kong.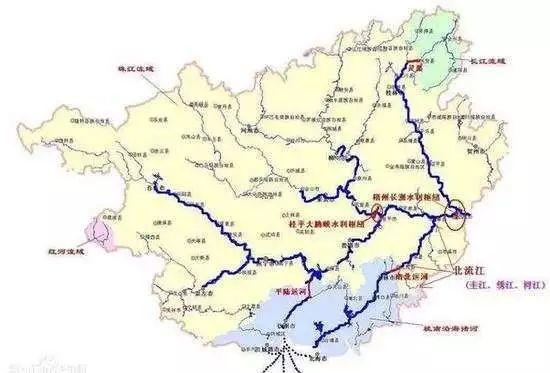 From the above picture, the biggest embarrassment for its Capital Nanning is that ships have to travel 1000km to the east to reach the sea, even though Nanning is only 100km away from the coast in the south. Just imagine the extra cost added for the Guangxi people for international shipment!
A similar terrain can be found in Brazil. A huge mountain can be seen blocking the coast. This is really a curse from God. That's why the Brazilian economy is not so good and could not develop manufacturing.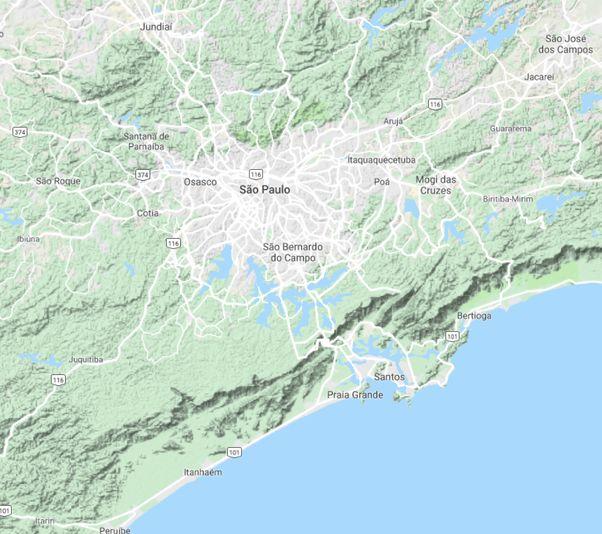 Guangxi is slightly better but shipping costs in Guangxi are more expensive compared to other coastal provinces in China. Due to the high costs, investments and talents would not come and it suffers the severe brain drain from the nearby Canton. This is the ultimate reason why Guangxi is poor.
On the contrary, if you look at Northern Vietnam, they are blessed with a wide natural river — the Red River. 5000-ton ships can easily reach Hanoi from Hai Phong. Low-cost transportation gives Vietnam the destiny to be the next center of low-end manufacturing. With the current US-China trade war, Vietnam would receive more foreign investments and its economy would be sky-rocketing.
Hopefully, if the Vietnamese government could follow the same approach as the Chinese government and massively expand its infrastructure and energy sectors, Hanoi-Hai Phong (the red river delta) would become the next mega metropolis around this region and they may experience over 10% growth over the next three decades.
Therefore Guangxi people have to be aware that Vietnam people are catching up quickly. What they need to do is to try everything best to improve its infrastructure and attract shipment from Chongqing and Kunming.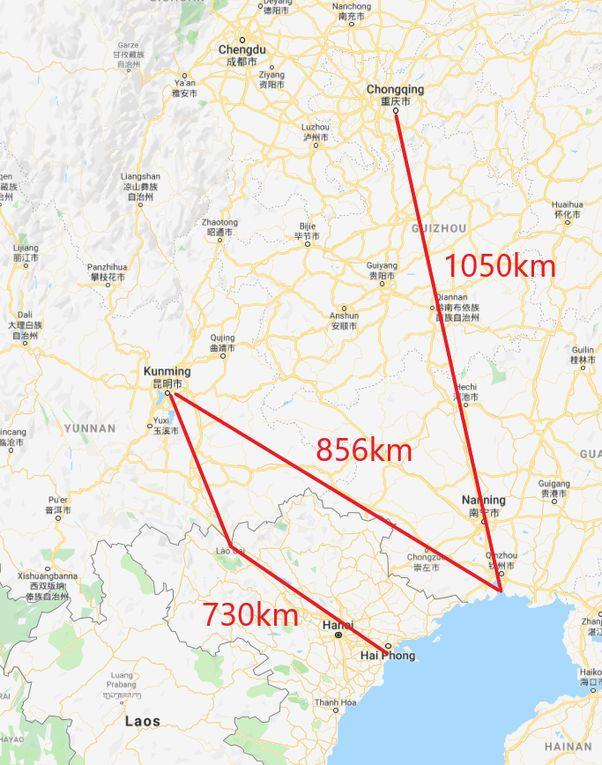 For the above map, you can see that it is actually closer for Kunming to go through Vietnam to reach the sea. If the Vietnam government is really clever, they should reduce the shipping costs (by improving road quality) and attract goods from Kunming and Tibet and use Hanoi port. This would make Hanoi become the next logistic center for international shipping.
That's why it is vital for the Guangxi government to counterbalance Vietnam and promote its connections to Yunan and Chongqing.
However, in the past two decades, the Guangxi CCP government have gone in the wrong direction. They've built three giant international ports along the coast. But not many people and ships wanted to use them. The combined port shipment volume is only 200million tons, which ranked at 18th among all ports in China.
Originally for Kunming and Chongqing, it is always cheaper and easier to go through Guangzhou instead of coming here. And what's worse. You made all your three ports (Fang-cheng-gang, Qinzhou, Beihai) compete with each other, instead of focusing on building a combined giant port.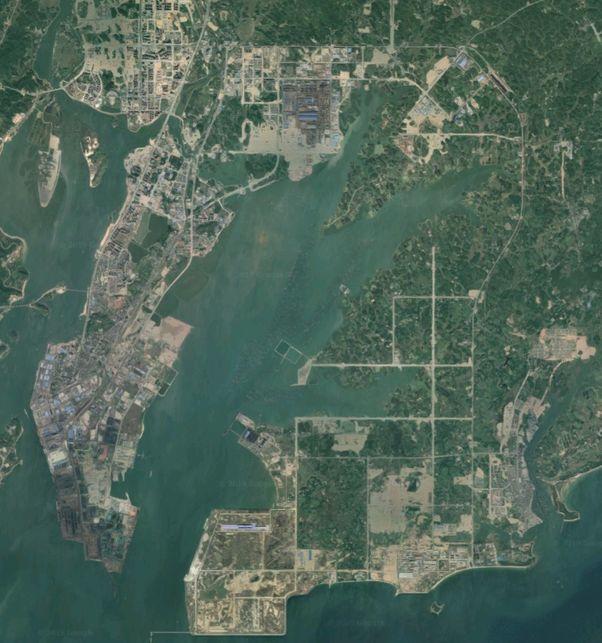 Image: A massive expansion in Fangchenggang port. Now it is pretty much a "ghost port". 21°33'59.4″N 108°22'37.0″E
And what's worse. The top CCP leader in Guangxi focused on building expressway and railway connections to Guangdong and ignored the roads to Kunming and Chongqing. As a result, more Guangxi people are drawn by the gravity from Guangdong and they are not coming back. This causes a severe brain drain in Guangxi.
People are leaving and ships are not coming. That's why the Guangxi CCP leader did not get promoted. However, Guangxi is not a province, but it is an autonomous region in China. So it has its own laws and regulations. One of its regulation is that the Guangxi leader must be a Zhuang entity Zhuang people – Wikipedia. This race-based selection obviously breaks the meritocracy system of CCP. And I think this is probably the reason why Guangxi is not developed so well. That's why I suggest to remove the "autonomous" status and make Guangxi a province.
Lucky the current CCP leader in Guangxi has realized the problem and focus on promoting connections between Yunnan and Guizhou. And also they proposed to
Build Canals!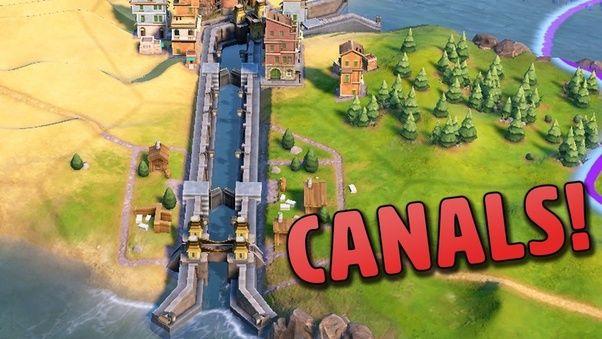 For the 13th Five Year Plan in Guangxi, the CCP is planning to "evaluate" the possibility of the Ping-Lu Canal (平陆运河) that connects the Pingtang river to the Qinjiang river in the south.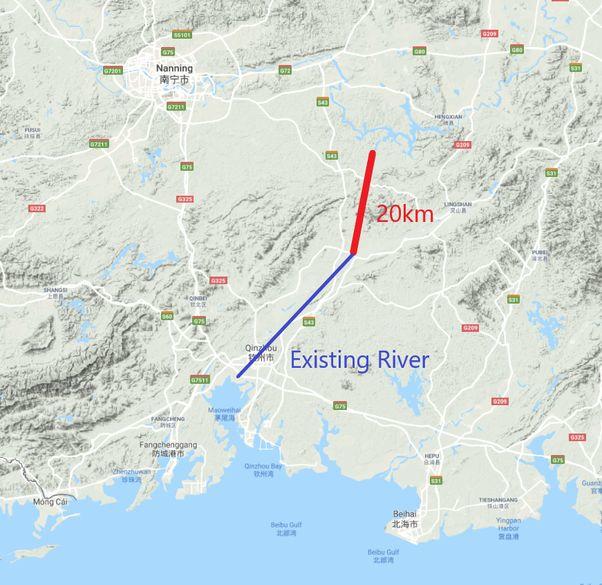 The canal is 20km long and it is very expensive to build. For reference, it is half the length of the Kra Canal in Thailand. It requires a lot of in-depth studies before the CCP finally decides to spend billions of RMB to build the canal. Whether it is worthwhile, it remains to be seen.
If it were built, it would be truly a significant boost to the Guangxi economy. With connected water, ships can then carry extra-heavy machinery and goods across most of the river network in Guangxi. It would finally solve the Guangxi problem!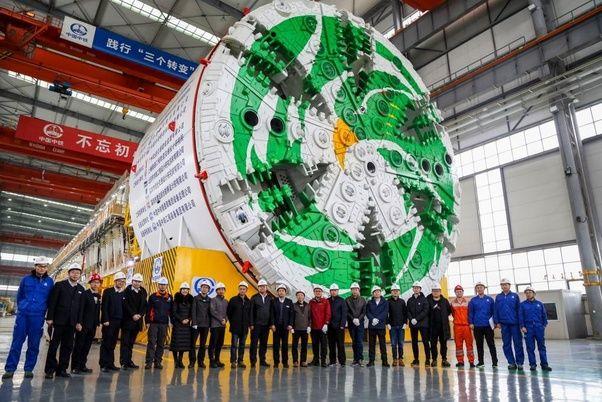 For the road and railway network, Guangxi still has a lot of rooms to improve in terms of density and accessibility. I'm not listing their detailed projects because they are similar to Yunan and Guizhou.
After this extremely long post, I hope you can know something about the on-going developments in the four poorest provinces of China. The take away is that China invests much more domestically than abroad. These are all in the news but people just don't pay attention to them.
And also note that most of the above projects are led by Chinese state enterprises. They lose money for doing this. But they bring huge social benefits to the general people. This is called "socialism with Chinese characteristics" and it is working. That's why the West such as the USA and Europe could not achieve nor even consider doing it.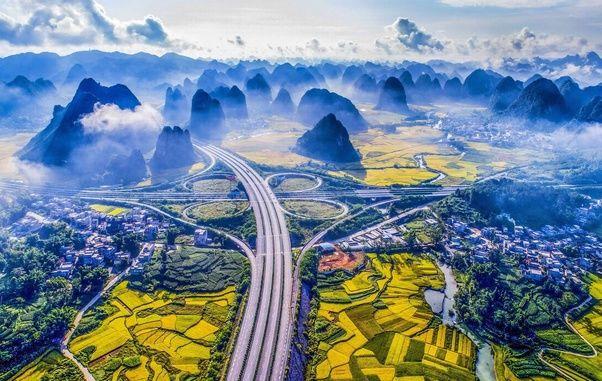 Finally, let's finish up with a view of the expressway in Guangxi province. Thank you for taking the time to read this extremely long posts.