I Spend 1000 RMB Seeing Avengers: Endgame Tonight…
The most eagerly anticipated movie-Avengers: Endgame is about to release tomorrow! It's the final culmination of 10 years' worth of Marvel movies! Are you ready??
According to the statistics, there were about 75% of fans who are looking forward to seeing this movie. Therefore, the following information you should know as a fan.

Price
Avengers: Endgame advanced tickets have been a hot commodity in China, breaking the majority of pre-sale records in the market. 
The topic has become such a hot issue there, Chinese authorities are reportedly starting to crack down on price gouging practices by cinemas. This trending topic has received 160 million views in total.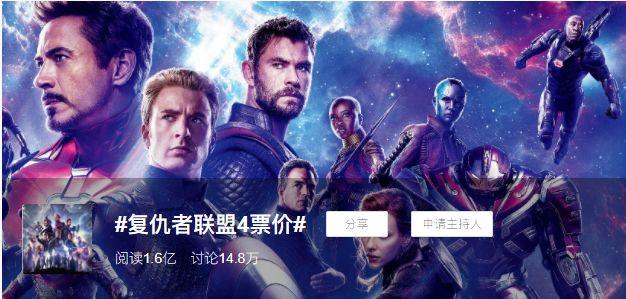 According to a new report from Beijing Youth Daily (via South China Morning Post), theaters have started tacking on massive surcharges to the tickets, inflating them to around 300 yuan or more.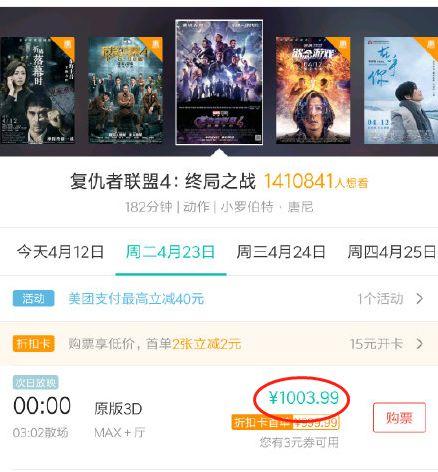 ▼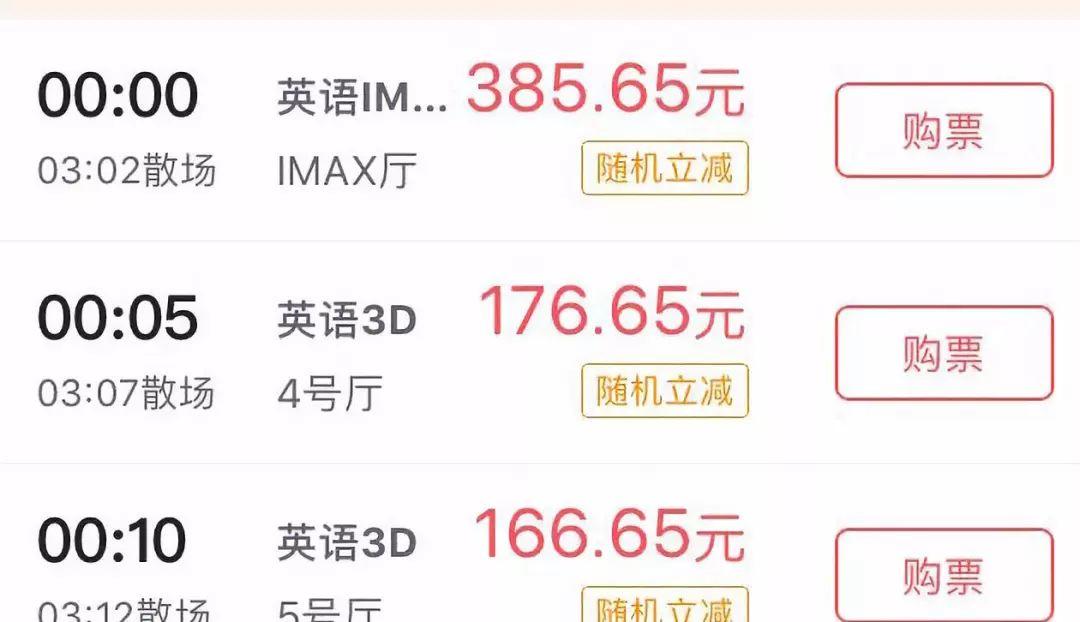 On April 9th, we posted an article Free Movie Tickets Give Away! Ready? to introduce some nice movies in the month that are worth watching to you. Luckily, there were already 5 fans getting 10 tickets in total for free. Check! Who Wins Free Tickets?
Well, well, it's really amazing! Could you believe that cost nearly 300 yuan or more to see a movie? How much do you think Endgame will make in its first weekend in theaters?
Don't Spoil
The directors of the forthcoming Avengers: Endgame pleaded with fans on Tuesday not to spoil the movie by giving away storylines after reports that some scenes had leaked online.

In an open letter posted on Twitter under the hashtag #DontSpoilTheEndgame, Joe and Anthony Russo said they and the vast cast of the upcoming Marvel superhero movie "have worked tirelessly for the last three years with the sole intention of delivering a surprising and emotionally powerful conclusion to the Infinity saga".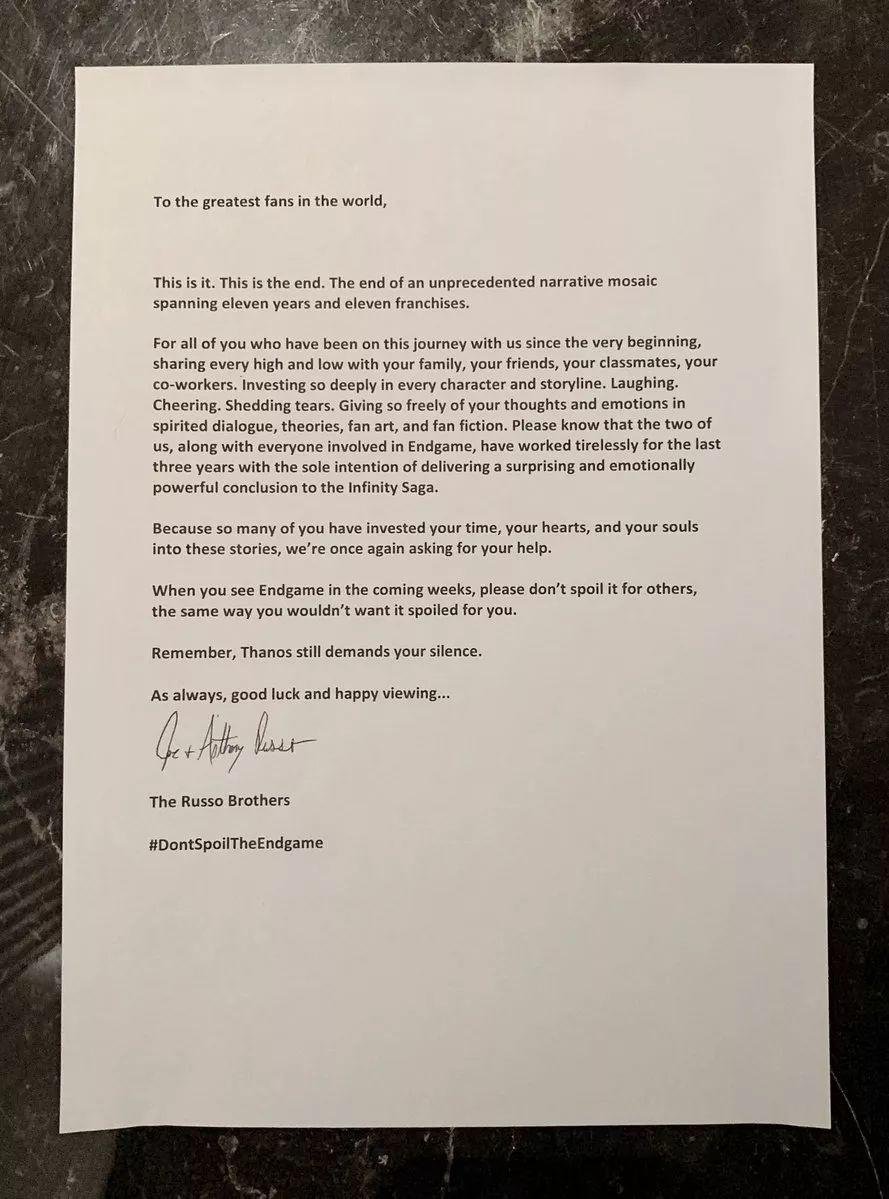 "When you see Endgame in coming weeks, please don't spoil it for others, the same way you wouldn't want it spoiled for you," they added.
The #DontSpoilTheEndgame hashtag was one of the top Twitter trends on Tuesday. Some fans who said they had viewed the leaks said their anticipation for the movie only increased as a result.
"I was upset for about 0.2 seconds then realized how cool it was and it made me so hyped," user thestaggie posted on Reddit.
"I don't consider that the leak has actually ruined the movie for me. It just makes me want to watch it even more than I already did," wrote Smith.
A fan left a comment to us, he said, "Avengers: Endgame is not the end of the game, nor the end of Thanos, is indeed the end of an era!"