Four Letters Are Worth 60 Million Dollars? Seriously?
We always emphasize the importance of trademarks, but do you really know the benefits of trademark registration protection? Are you clear about the potential intrinsic value of the little trademarks?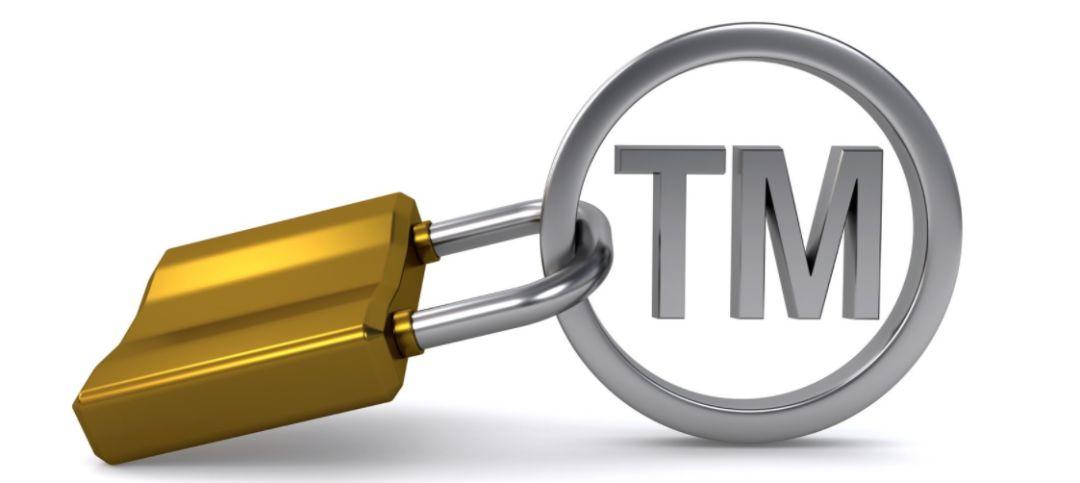 Advantages of protecting 
trademark registration 
Exclusive right to use trademark

Trademark should be registered in time. After registration, you have the exclusive right to use trademark and others are not allowed to use or imitate the trademark without permission. Otherwise, you are entitled to ask them to stop this infringement act and get compensation from them.
Protecting from being registered by others
Trademark my be registered maliciously by others and you may infringe others' trademark right unwittingly if you don't make registration in time, which not only wastes the invested expense but also brings huge financial loss to enterprise.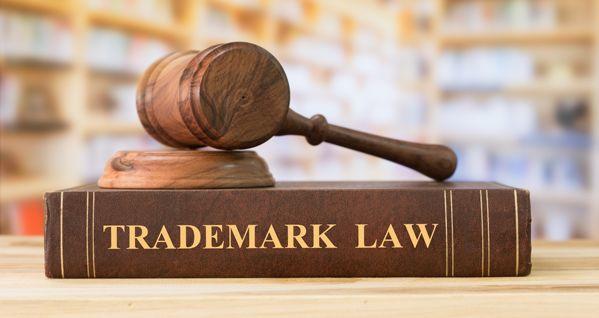 Essential condition to register in e-commerce platforms
In the era of e-commerce, owning registered trademark is an essential condition to register in e-commerce platforms, such as Tmall and JDcom. This requirement is also applicable to offline supermarkets. No trademark, no development.
Trademark can be financed as intangible assets
As the intangible assets of enterprise, trademark can be used as financing behaviors such as mortgage, pledge and loans, increasing financial liquidity and even helping enterprise pull through during hard time.
Conducting trading or authorizing others to use trademark
Trademark can be transferred, trade or authorized. The present trademark trading volume in domestic market is over 500 millions RMB. Small investment may bring unexpected benefit in the future.
Ipad trademark is worth 60 million dollars
In 2001, Proview Technology (Shenzhen) Co., Ltd. Registered the trademark of Ipad in China and other countries as well, producing device connecting individual internet. But later they announced bankruptcy due to bad management. In 2009, Apple Inc. entered China market with Ipad brand which caused infringement disputes of trademark. After three trials, Apple Inc. lost the lawsuit.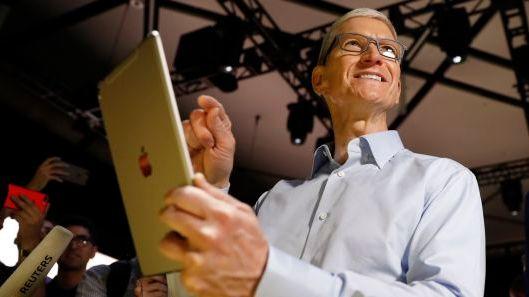 June 2012, the High People's Court of Guangdong Province announced that Apple Inc. paid 60 million dollars to end this dispute. The well-known Apple Inc. need to pay 60 million dollars to buy these four letters because it didn't register this trademark in China.
Clinching a deal of 5.02 million RMB for 35 trademarks
November 25, 2016, Guangdong Yinyibai Creative Aluminium Limited conducted bankrupcy liquidation because the subordinate, Guangdong Yibai Group failed in investment and lead to capital chain rupture. Unexpectedly, enterprise's 35 registered trademarks, including the trademark "Yinyibai", have been sold for 5.02 million RMB in the Taobao judicial sale platform in Foshan intermediate people's court.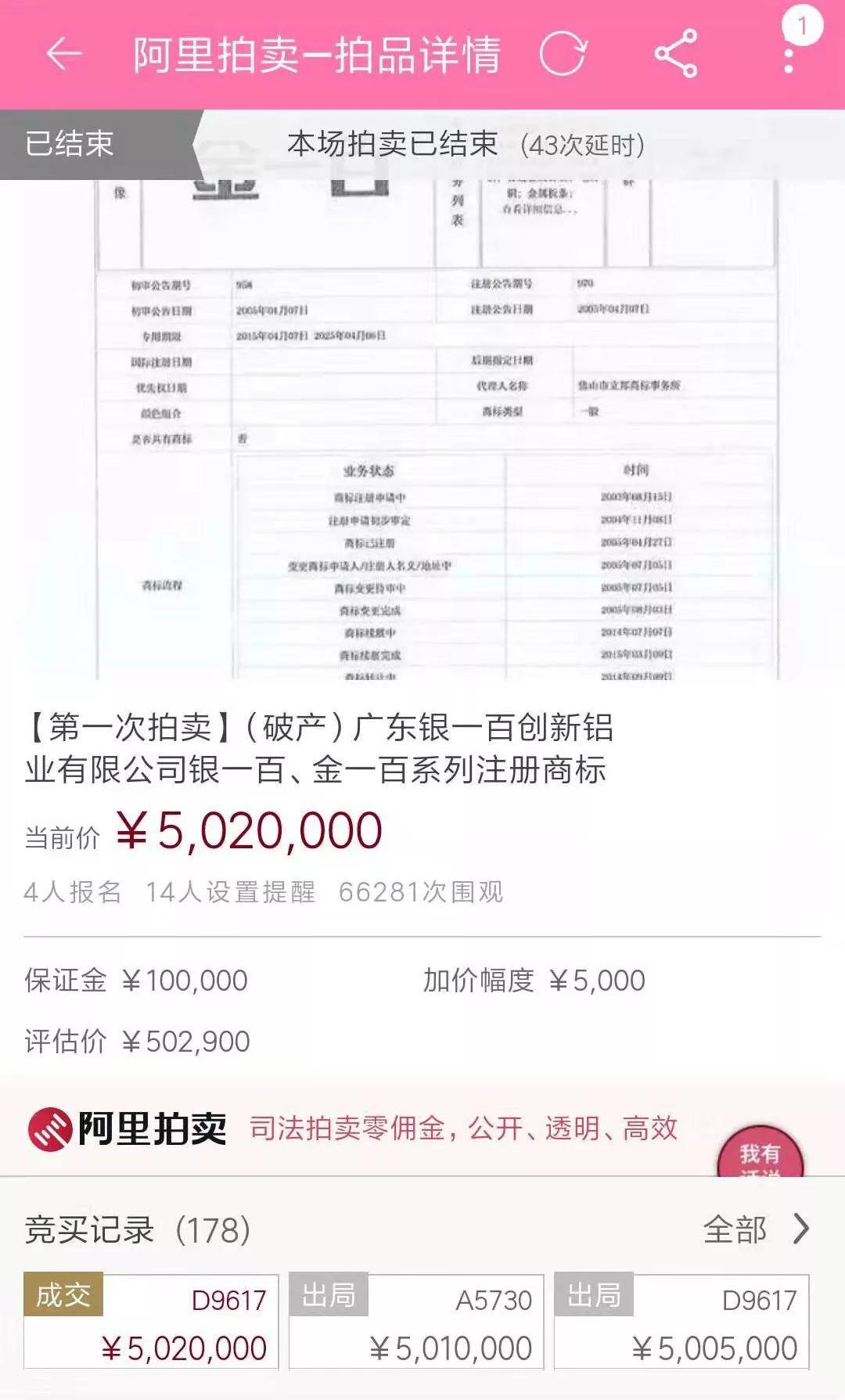 Clinching a deal of 65,203 RMB for four trademarks
August 31, 2018, Wenzhou Yileibate Shoes Limited company sold four trademarks with an starting price of 3 yuan through Ali platform and clinched a unexpected deal of 65,203 RMB.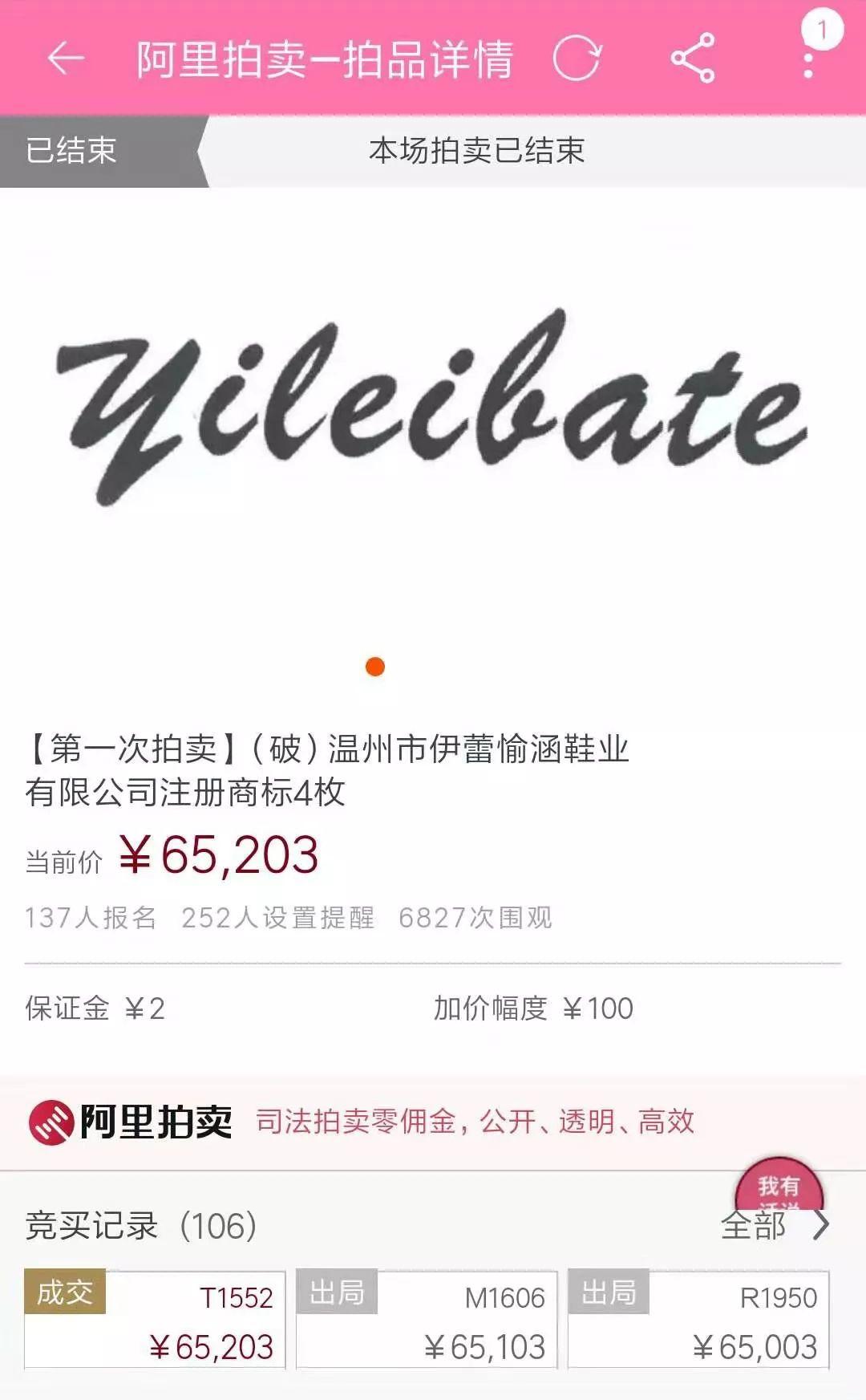 Share of Wanglaoji series has been transferred with 1.389 billion RMB
December 27, 2018, GUANGZHOU BAIYUNSHAN PHARMACEUTICAL HOLDINGS CO. LTD(stock code of listed company: 600332, SH) announced that the trademark right of "Wanglaoji" series  was to transferred with 1.389 billion RMB.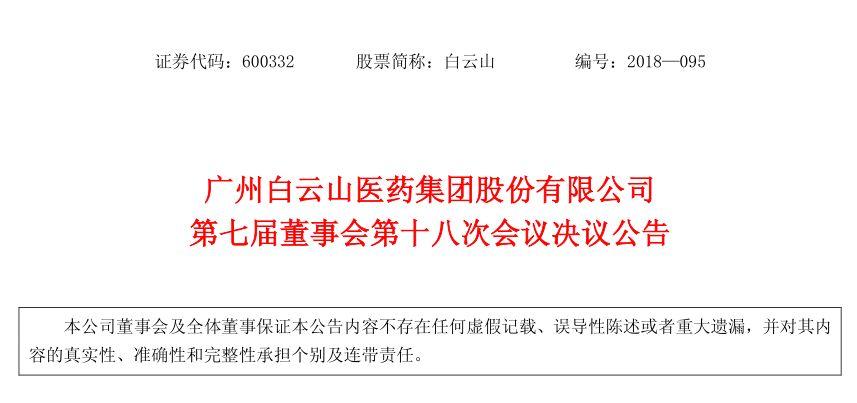 Clinching a deal of 402 thousand RMB for one trademark 
February 27, 2019, the trademark "Jiusuier" from Jiusuier Ecological planting is on the sale in Hangzhou Economic and Technology developing Area Court. 
It clinched a deal of 402 thousand RMB with an evaluated price of 2,000 yuan and a starting price of 1,500 yuan through 1733 auctions.