150 RMB for Private cars: HK-ZH-Macao Bridge Tolls Announced!
The one-way toll to cross the Hong Kong-Zhuhai-Macao Bridge ((HZMB) was announced on Aug 23rd. For small vehicles (mini buses, private cars and taxis) the one-way fare is 150 RMB, for coaches 200 RMB, for shuttle buses 300 RMB, for trucks 60 RMB and for container trucks 115 RMB.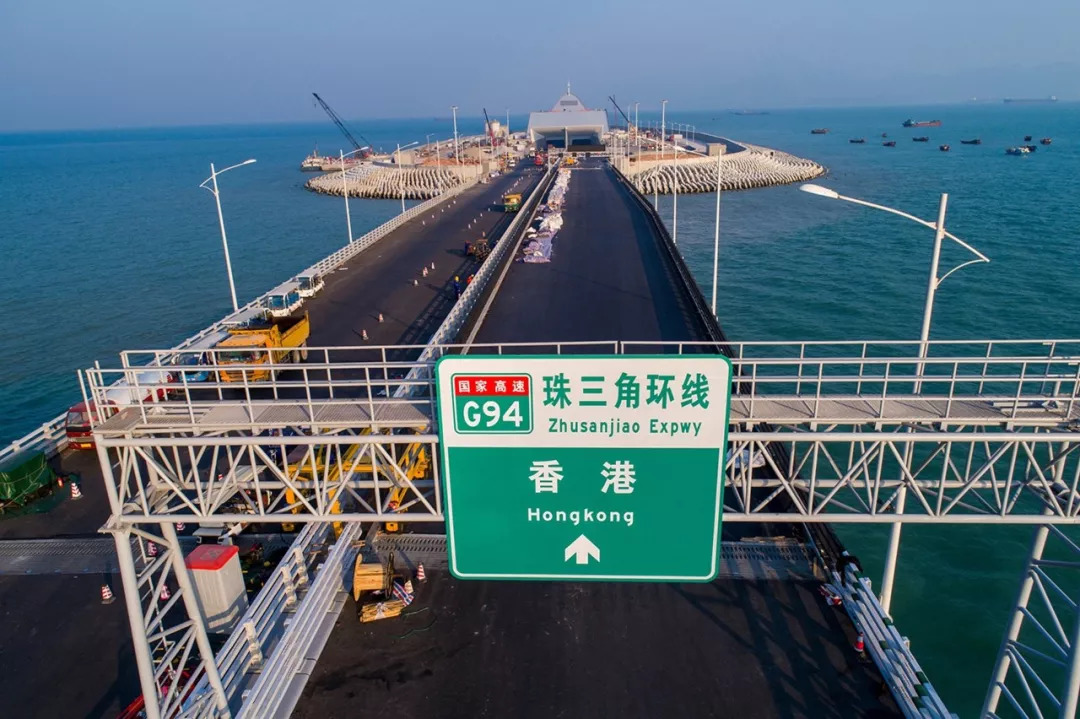 Image | AppleDaily
Shuttle buses will be the main transport for Zhuhai-Hong Kong or Hong Kong-Macao travel, and the one-way ticket is HK $80 (US$12.70 or 64 yuan) per person. There are 140 buses for the two routes every day. There will be departures every 10 minutes, shortened to around 5 during peak times.
The company running he route, a consortium of Zhuhai Yuegong Xinhai Transportation, HZMB Shuttle Bus Services, and HZM Land Transportation (Macao), opened its bus logistics base on March 28th.
According to Yu Lie, Deputy Director General of the HZMB Authority, in addition to ETC and Auto toll (Hong Kong) , cash (RMB) , bank cards, Alipay and WeChat will be accepted.
The traffic rules on the bridge are in accordance with those on the mainland. Hong Kong and Macao vehicles with license plates entering the mainland and mainland vehicles with license plate entering Hong Kong or Macao are allowed to cross the bridge. 
New Guangdong-Macao Passage 
to complete by the end of this year
A number of other 'mega projects' will further tie Guangdong and Macao, including a new cross-border passage that will bridge Macao with Zhuhai at the Guangdong side. 
A 400-meter corridor over Yachong River will be open to travelers, who will be able to easily transfer between the Macao urban rail system and the Guangzhou-Zhuhai Intercity Mass Rapid Transit. The Yachong River dividing Macao and Zhuhai will be transformed into an ecological landscape corridor. Construction has already begun, and the project will be completed before 2020.
The new border crossing will have a self-service E-port operating 24-hour. Passengers only need to show their travel permit once for inspection.
Moreover, the Guangdong-Macao Cooperation Fund is soon to be put into action. It's main focus is investment in infrastructure and major projects in Guangdong, and programs that are related to the Greater Bay Area, as well aiming to improve both economy and welfare on the two sides. 2 billion RMB has been poured in, and more is set to follow.
Share to let your friends know!