Ethiopian Forced to A Stop at Finish Line! Marathon Drama!
A race marshal is under fire after he forced an Ethiopian runner to an abrupt stop soon after he crossed the finish line in first place at a marathon in southern China over the weekend.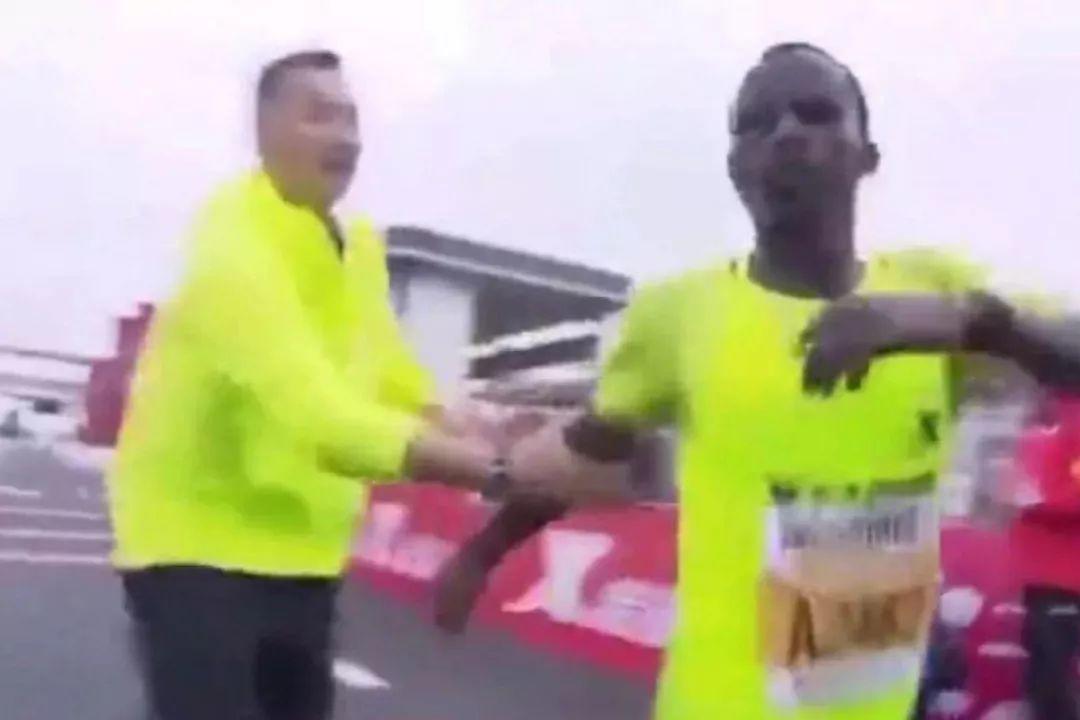 © Image | SCMP
The official grabbed the arm of professional athlete Gelgelo Tona Outoya as he was still jogging after winning the Nanning International Marathon in Guangxi on Sunday – causing the runner to collapse on the ground.
The incident, broadcast live on state television, has caused uproar, with many viewers criticising the marshal for putting Outoya's health at risk as he tried to cool down from the long-distance race.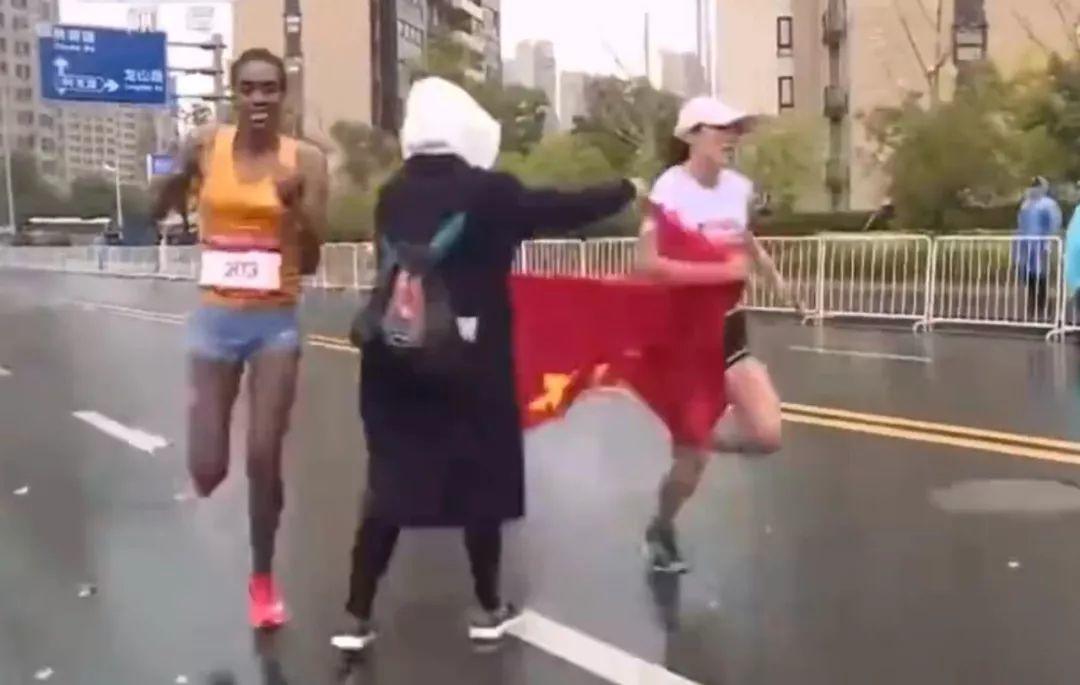 © Image | 澎湃新闻
It came two weeks after a Chinese runner controversially lost to an Ethiopian rival after a marshal ran in front of her and pressed a national flag into her hand as she was sprinting towards the finish line at a marathon in Suzhou, Jiangsu province.
The marshal involved in the latest incident said he was just trying to support Outoya so that he did not fall over, an official from the Nanning Sports Bureau told Beijing Youth Daily on Tuesday.
"The runner seemed to be slightly confused after he crossed the line and he kept running towards the photo area – so the marshal grabbed him to try to stop him from running into [other people]," the official told the state-controlled newspaper, which did not name him or the marshal.
The official also denied an accusation that the marshal had been trying to steer the athlete towards an event banner for a photo, saying there were no photographs or other ceremonies held for the runners after the race.
Footage from the China Central Television broadcast shows an official grabbing Outoya by the arm to stop him, causing the runner to slump on the ground in an area where other race staff were gathered.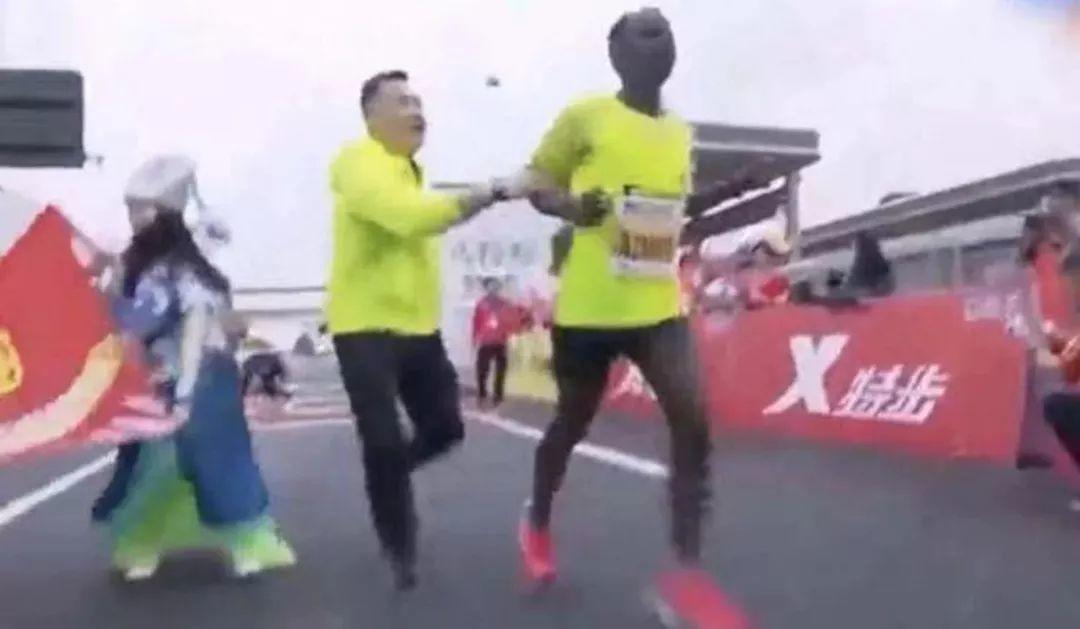 © Image | SCMP
The Chinese Athletic Association had moved to address concerns about the behaviour of event staff after the Suzhou incident. Days before the Nanning race, the association said it would make sure competitors could take part in marathons without interference from officials. 
Any ceremonies or activities held during races should not get in the way of fair competition, the association told organisers at a meeting last week.
Outoya is not the first runner to find himself unexpectedly on the ground after a race in China. In 2015, Jamaican sprinter Usain Bolt had just won the 200-metre title at the World Athletics Championships in Beijing when he was wiped out by a cameraman who lost control of his Segway. Bolt was soon back on his feet and laughing about the incident.