Interracial Marriages Between Africans&Chinese! Up to 1 Million!
Growing economic ties between Africa and China has reportedly brought about a significant increase in interracial unions between Chinese and Africans.
While mixed-race marriages may be a relatively new concept in China, they have reportedly been on the rise in recent years as the country's trade and investment continue to flood into Africa.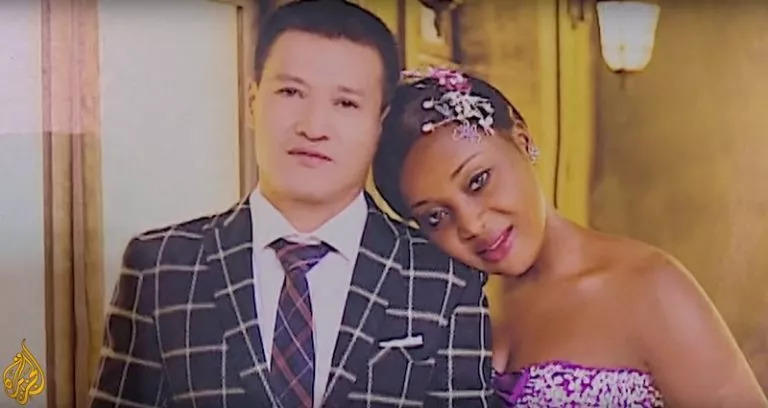 image via YouTube
With over one million Chinese migrants now living in Africa and about half a million Africans living in China, the situation is not at all that surprising.
"Forty years ago, it was all but impossible for a foreign man or woman to live in China, let alone marry a Chinese," Al Jazeera's Adrian Brown observed. "But today, marriages like this are no longer exceptional … marrying a foreigner is no longer regarded as marrying down in the way it perhaps once was here."
Such is the case of Sandra Made, a native of Cameroon who married  Zou Qianshun in 2017.
After working in Africa for many months, Qianshun returned to his village in northeast China where he and his wife now earn money by streaming video of their day-to-day lives online.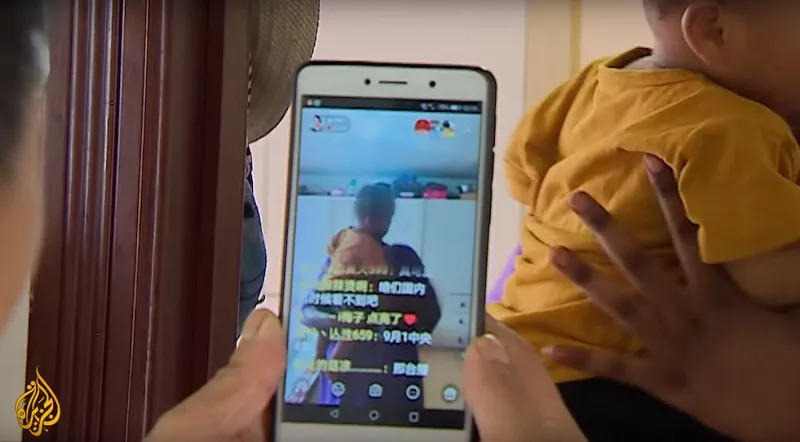 image via YouTube
Their "unconventional" marriage has proven to be a hit on social media as they rake in a respectable $1,000 in advertising revenue each month.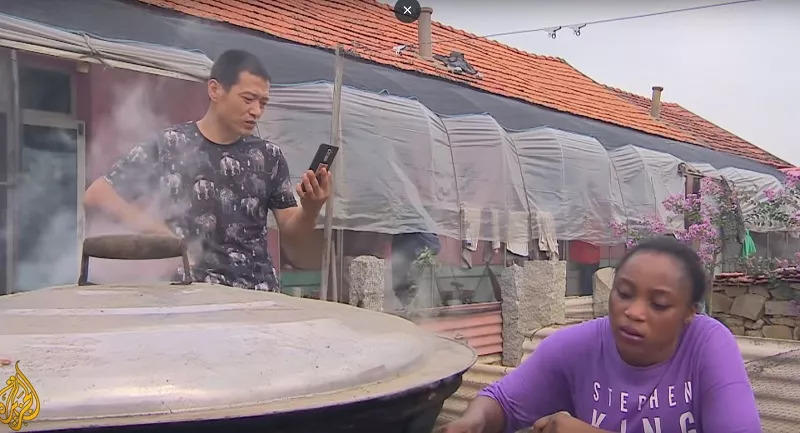 image via YouTube
"Nowadays there are more and more international marriages in China, even some of [my] friends also married foreigners," Qianshun was quoted as saying. "Chinese have become more accepting of intermarriage."
This illustrates a huge difference in the situation from a few decades ago when interracial marriages were unheard of in mainland China. According to government figures, there was no interracial union in the 1970's in the Chinese mainland.
The increase in mixed marriages reportedly began in this current decade "with 53,000 such couples tying the knot in 2012" according to a BBC report in 2013.
Qianshun admitted however that despite a change in the attitude on interracial marriages in China, there are still those who are not happy about him marrying an African woman, including his own parents. 
"How can Chinese marry a Black woman? She can leave at any time," Zhao Fu Qing, Qianshun's mother said in an interview. "That's why at the beginning, both my husband and I said NO to this marriage."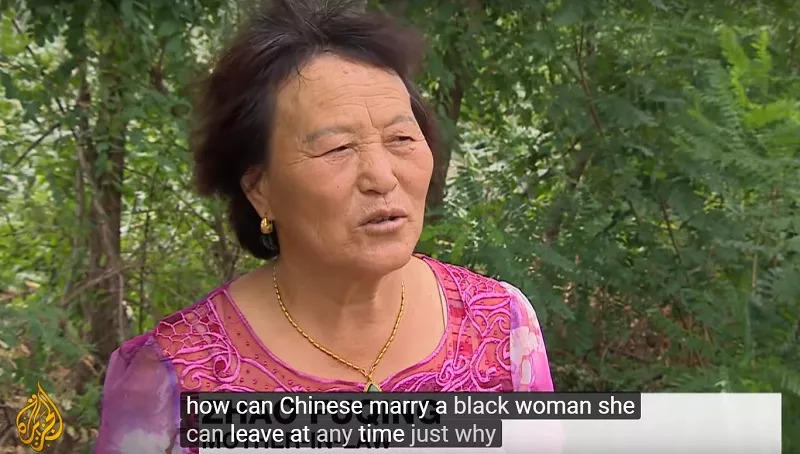 image via YouTube
Still, Qianshun's story can be regarded as a success compared to the stories of some African women who have claimed to be abandoned by Chinese men.
There have been reported cases of Chinese miners returning to China after impregnating Ghanaian women, leaving them alone to care for their mixed children.